I'll be the first to admit that most of my past Halloween costumes have had very little to do with makeup, mostly because the idea of having to create "art" on my face intimidated me on an extreme level. This year, I've decided to face my fears and attempt a fairly easy Halloween idea.
I teamed up with the ever-so-talented M∙A∙C Cosmetics senior artist, Caroline Hernandez, for a step-by-step tutorial on how to get the greyscale look (aka, look like I'm in a black-and-white film).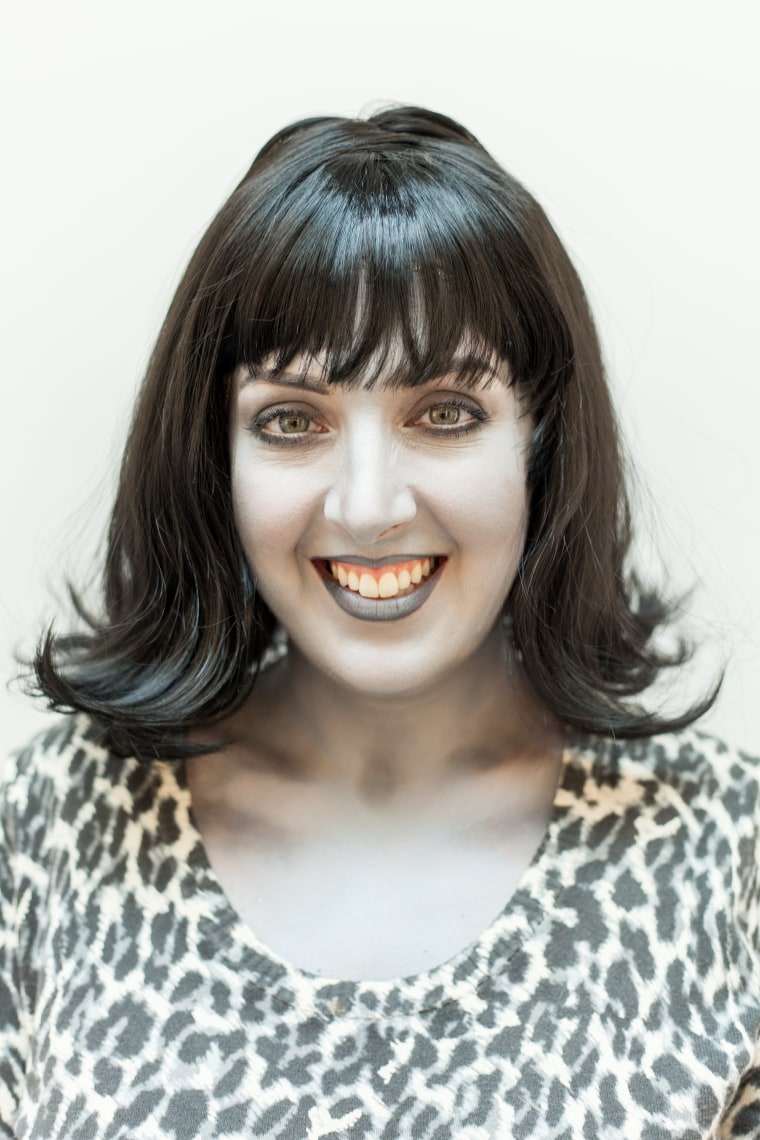 For starters, Hernandez has a great trick: Take a selfie and put it through one of Instagram's black-and-white filters. This will help you see exactly what parts of your face need to be darker and where you should lighten things up.
"If you have lighter skin, you want to use a lighter grey color," Hernandez also suggested. "Darker skin, darker grey ... remember the contrast."
Here's what to do:
1. To make me a custom shade of grey, Hernandez mixed MAC Paint Stick in Pure White with Paint Stick in Black Black and used a foundation brush to apply it all over my face (except eyelids), neck and chest.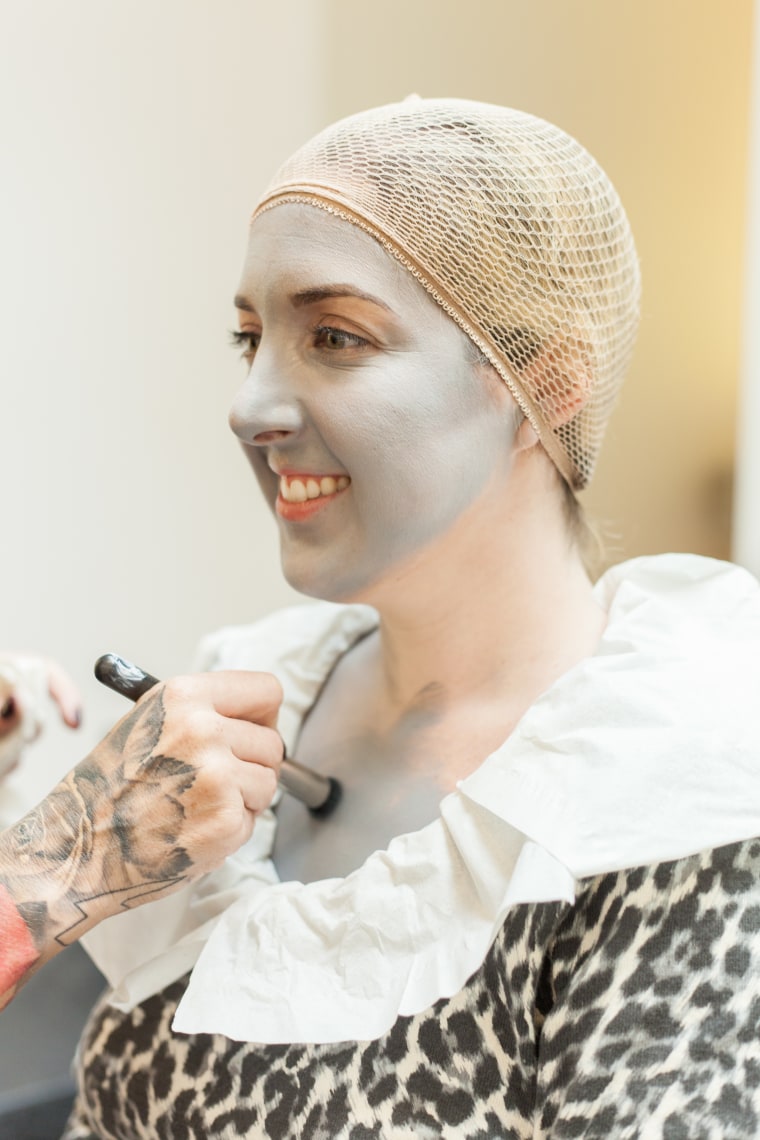 Pro tip: Apply a setting powder to make sure the paint stick stays in place! You don't want grey all over your clothing and furniture.
2. Use a grey-colored eyeshadow with a fluffy brush to contour your face and collarbone. We used MAC eyeshadow in Carbon.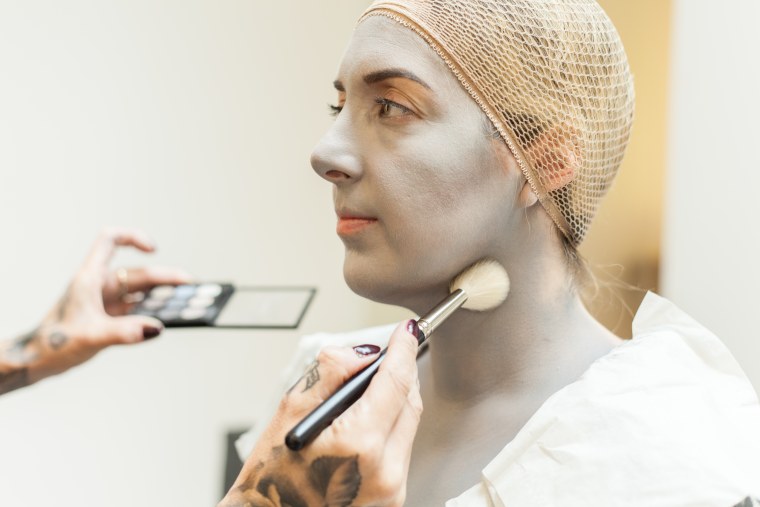 3: Do a grey smoky eye and apply mascara and black eyeliner. Don't be afraid to make an exaggerated line! (Your eyebrows deserve some love, too.)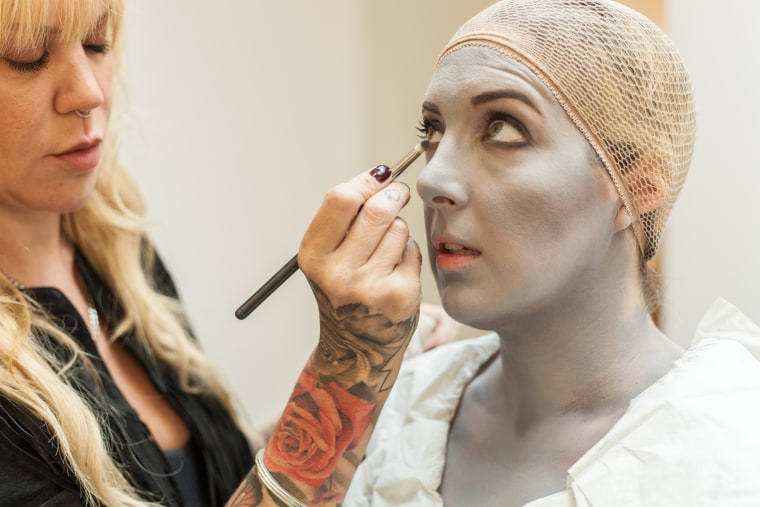 4: For lips: line lips with a dark grey eyeliner. We used MAC Powerpoint Eye Pencil in Grey Utility and filled in lips with the grey Paint Stick color you made for your face.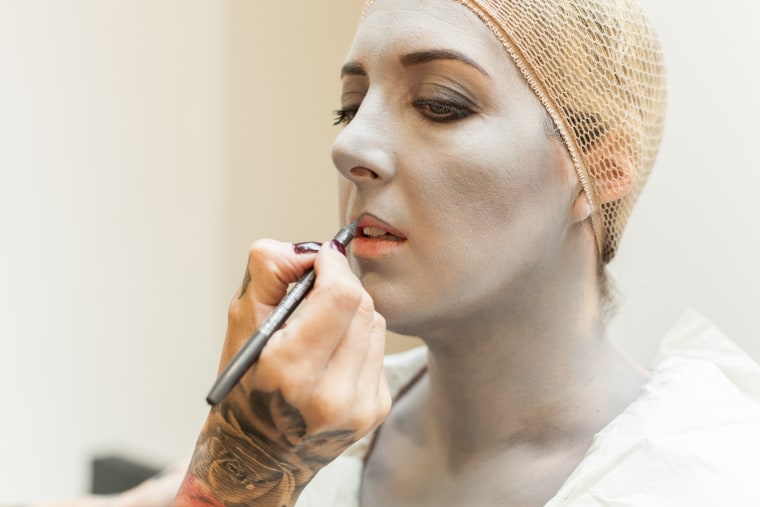 Apply a lighter color in the middle and a darker hue at the edges of your mouth.
Add a black-haired wig, and you're ready for your big-screen debut as a silent film star!