By Chiara Atik
Type the word "sexy" into the search box for PartyCity.com, and you get 776 search results. Type in the word "scary," and there are only 287. What was once the scariest night of the year is now the sexiest, with many adults choosing fishnets and heels over fake blood and ghostly pallor. And costume retailers have figured out how to make almost anything sexy.
Various professional uniforms, not interesting enough for children, are now being worn by adults: Sexy Lumberjack, for instance ($39), comes complete with flannel shirt, ax, and pants that would get a lot of double takes at the lumber yard. A barely-there Sexy Caddy outfit ($59) certainly doesn't look like it's meant to be worn by anyone lugging golf clubs all day. Then there's the bright yellow Sexy Taxi Driver costume, a far cry from anything the average taxi driver would wear on a shift.
Animals that have never been particularly racy are suddenly getting the sexy Halloween treatment: Risky Racoon, Darling Dolphin, Panda Babe, and, (this one's a hard sell) Sexy Sea Turtle are among this year's costumes on the website Yandy.
Even SpongeBob SquarePants has gotten the sexy treatment. The "SpongeBabe" costume ($69.99) consists of a tight mini dress, printed with SpongeBob's face, and paired with knee socks and platform Mary Janes.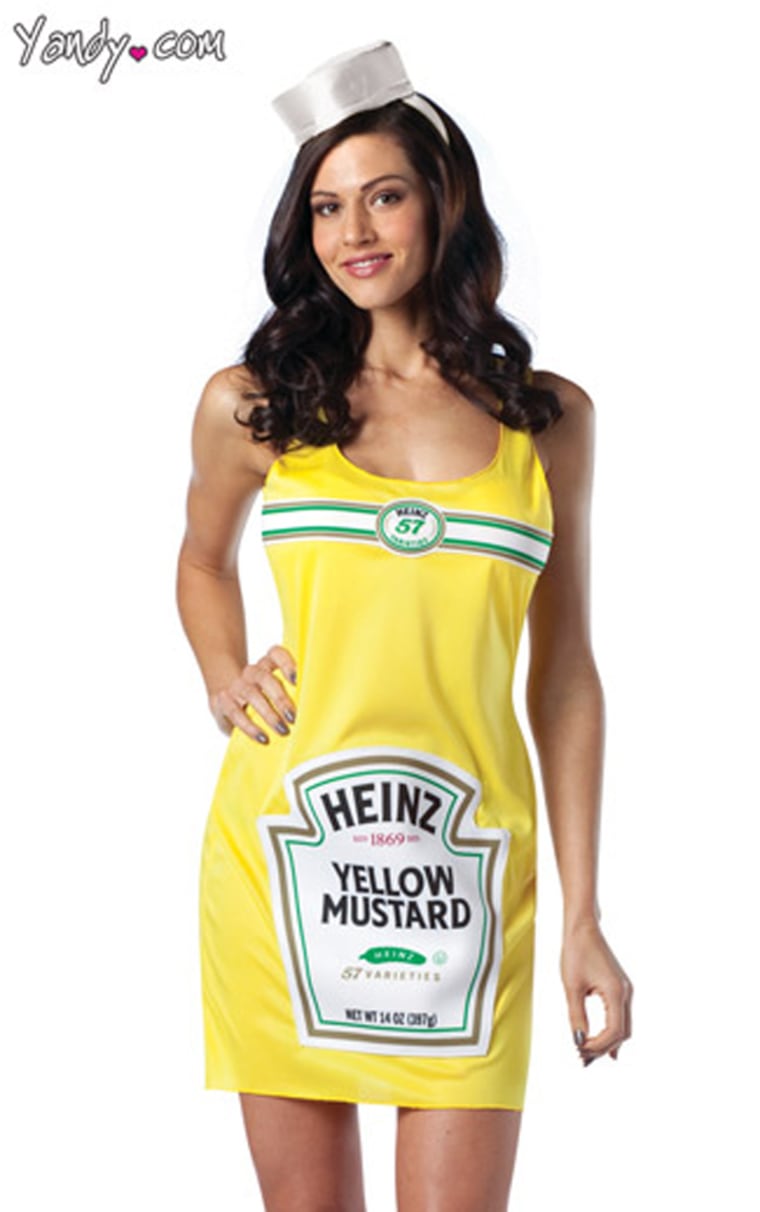 Inanimate objects, which you may never have thought were sexy, are suddenly redesigned and repackaged to look suggestive. There's the Mrs. Potato Head costume ($39.95), which has thrown out the toy's spherical shape in favor of a body-hugging mini-dress that just grazes the upper thigh. There's the "Lemonade Stand" ($59.99), which isn't a stand at all, but rather a yellow dress complete with a lemon-shaped purse.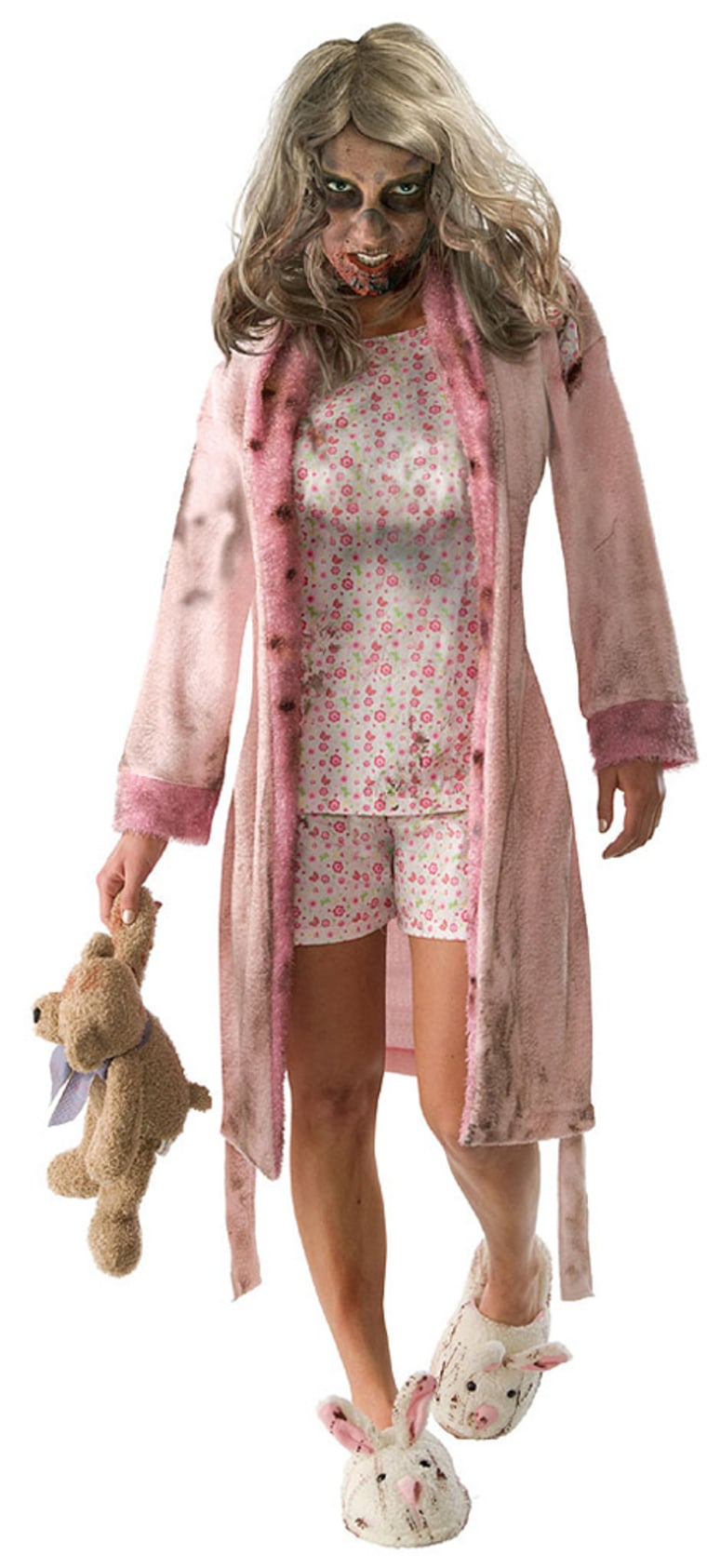 Sexy Banana ($69.95) looks like a banana only in that the costume is yellow and significantly unwrapped. And, in what is perhaps the nadir of Halloween Sexy Costume Design, there is a Heinz Mustard costume ($34.96), which is, literally, a sexy bottle of mustard. 
But for every sexy condiment bottle costume enthusiast, there's a woman who'd rather scare the pants off everyone at the party. The TV show "Walking Dead" has inspired a whole line of zombie halloween costumes, including the especially sinister "Pajama Zombie" from KMart ($24.99), and the aptly named "Patient's Gown With Molded Wounds" costume at Walgreens ($18.99). 
Tell us: when it comes to Halloween, do you dress to look hot, or scary? 
Read more:
Glowing fluorescent makeup hits shelves
When are kids too old to trick or treat?