No ghosts or goblins here! Americans are getting creative with their costume ideas, and each state has its own favorite. Whether you want to join Iowa's cool crew in a "Pink Ladies" get-up, surprise all the farmers in Kentucky as a live scarecrow, or keep the Hogwarts magic alive in Connecticut as Hermione Granger, we'll help you find or DIY the most popular costume in your state.
Just don't be surprised if your neighbor comes trick-or-treating in an identical outfit!
(Hover over your state to see which costume is most popular.)
Alabama
Costume: Grinch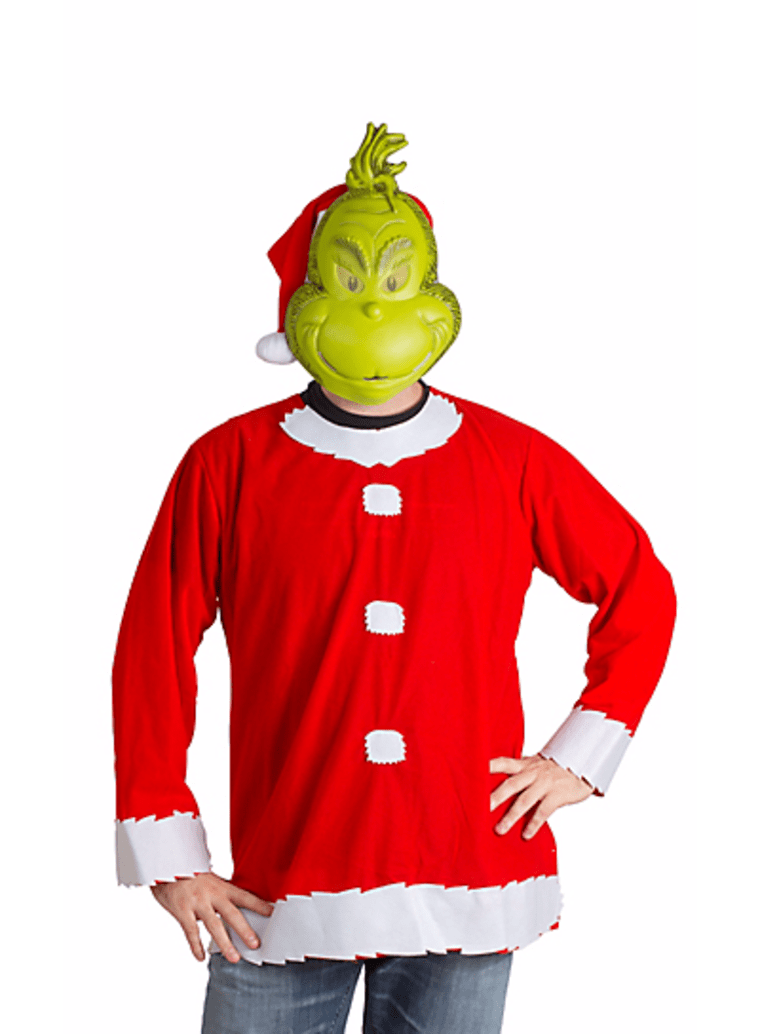 Alabamians are feeling cranky this year! Steal Christmas — and the show — by dressing up as Dr. Seuss' green monster. Repurpose an old Santa costume and add green makeup, or get the full look here.
Alaska
Costume: Sailor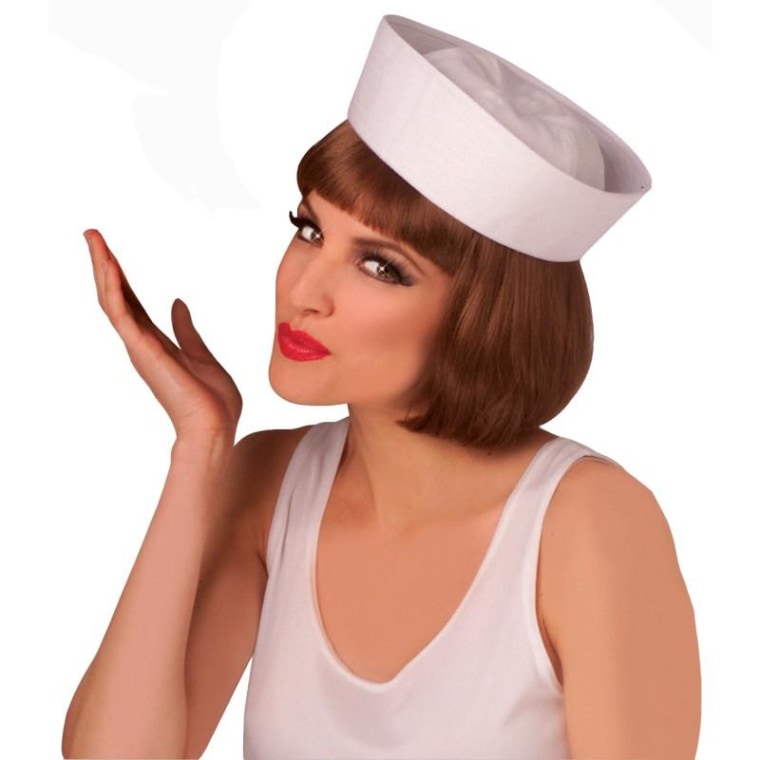 Alaskans are looking for a nautical approach to Halloween and we say, "all aboard!" Striped shirts and anything red, white, or blue will make for an easy DIY look. Bonus points if your pants or skirt feature big buttons! Just pick up a hat from your local party store and you'll be all set.
Arizona
Costume: Piglet
This costume idea couldn't be cuter for a kid. And for those adults in Arizona who are brave enough to sport a matching Piglet costume, these easy instructions from Real Simple offer all the guidance you need. Just add a pink dress and you'll be good to go. But remember not to be a piggy when it comes to sharing your candy!
Arkansas
Costume: Batgirl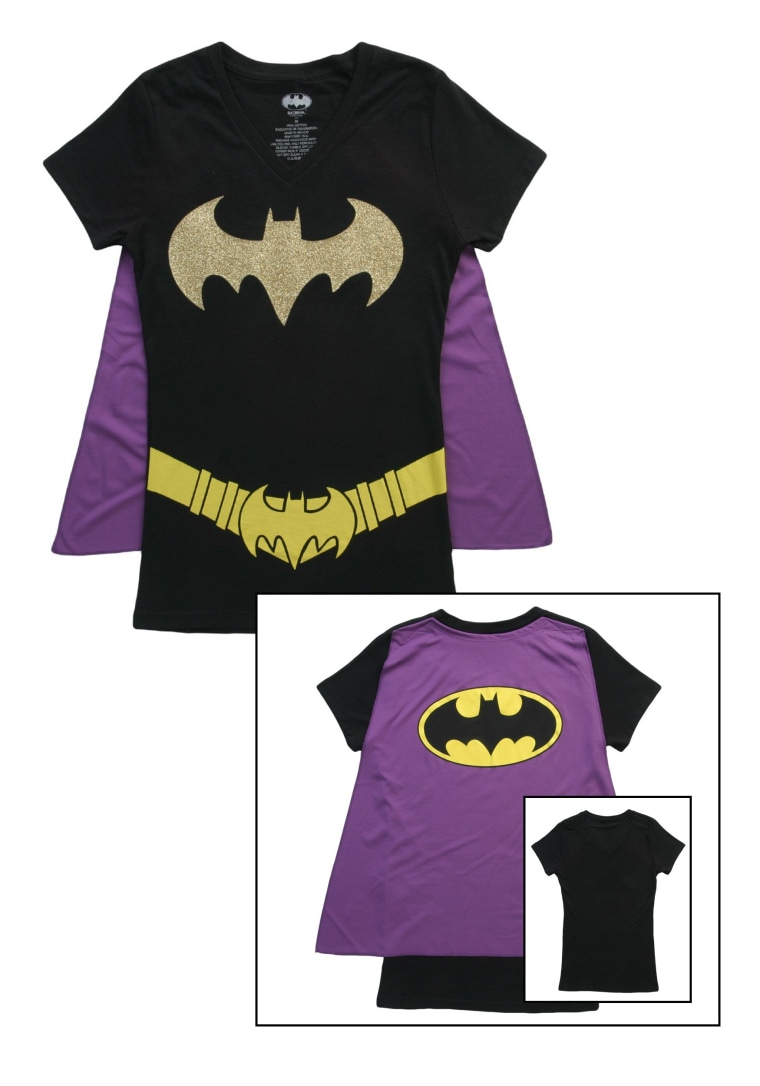 With the original Batgirl, Yvonne Craig's, passing this year, and Rosario Dawson being announced as the voice of Batgirl in the new LEGO Batman movie, it's no wonder Arkies are seeking out this superhero costume. The logo and belt go a long way — scoop up a batman T-shirt or snag this top (which comes with an attached cape). If you want to step it up a notch, add black pants, socks and a mask.
California
Costume: Sarah Sanderson
Californians are flashing back to 1993 with film favorite "Hocus Pocus." Use your makeup brush to create dark lips, eyes, and eyebrows, add a wig of long blonde hair, and make a signature purple-and-red frock, and you can rock this costume just like Sarah Jessica Parker. We love how this girl nailed the look!
Colorado
Costume: Wilfred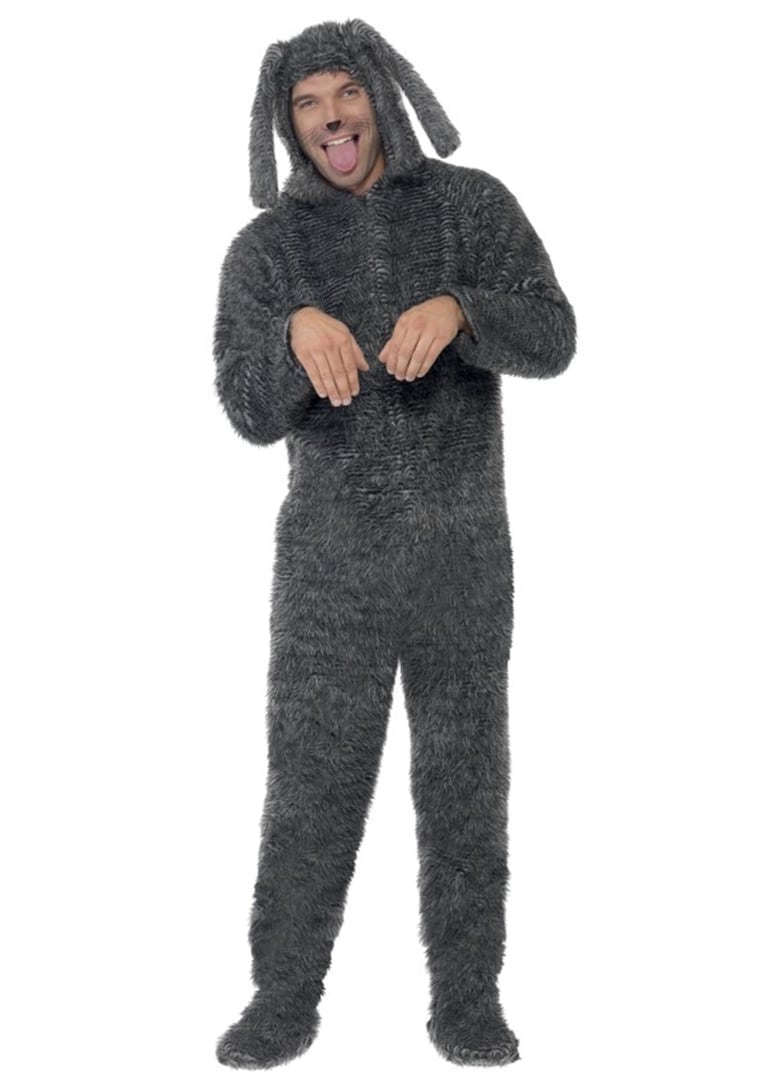 It's easy to see why Coloradans are searching for ideas on how to be Wilfred — it's the coziest costume ever! Though the show is no longer on the air, FX still sells an official Wilfred Dog Costume. But we prefer this less expensive onesie.
Connecticut
Costume: Hermione Granger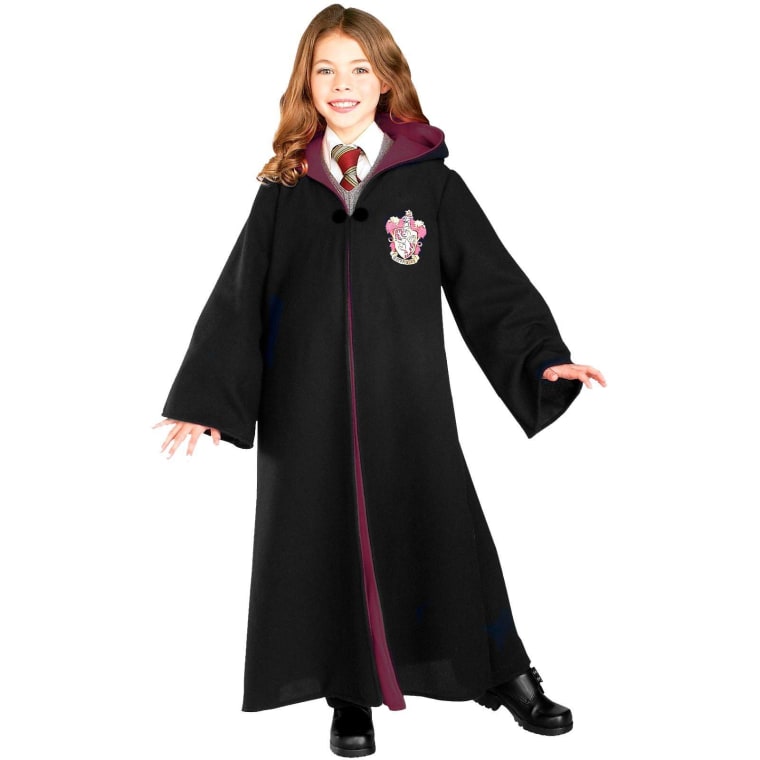 If you're still bewitched by the Harry Potter books, a Hermione Granger costume can cure your blues while Hogwarts is out of session. A Gryffindor tie is the first thing you'll need, then add a cardigan, skirt, and robe. Grab a wand for the finishing touch and you'll be an overachiever, just like Hermione herself.
Delaware
Costume: Harley Quinn
Delawareans are a step ahead in the costume department this year; they're looking to upcoming DC Comics' film Suicide Squad for their latest ideas. Photos of Margot Robbie playing the crazed supervillian have already started to surface and act as major inspiration. Or check out this DIY video for specific instructions.
District of Columbia
Costume: Firefighter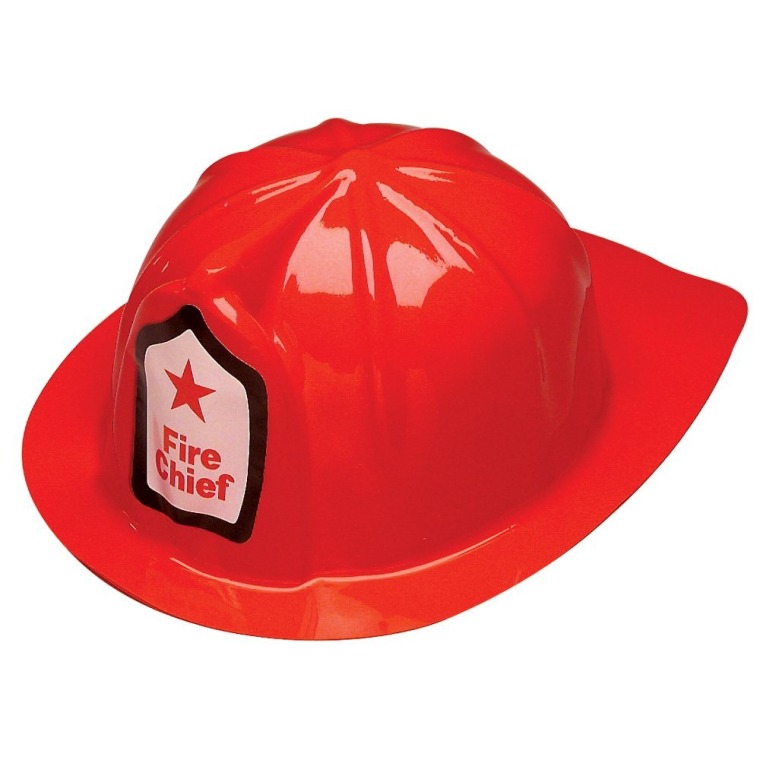 Forget villians and monsters, citizens of DC want to transform into real-life heroes this Halloween! Firefighter costumes are among the easiest to DIY and we like this sew-free guide's simple steps. Just don't forget the hat — it makes the costume!
Florida
Costume: Smee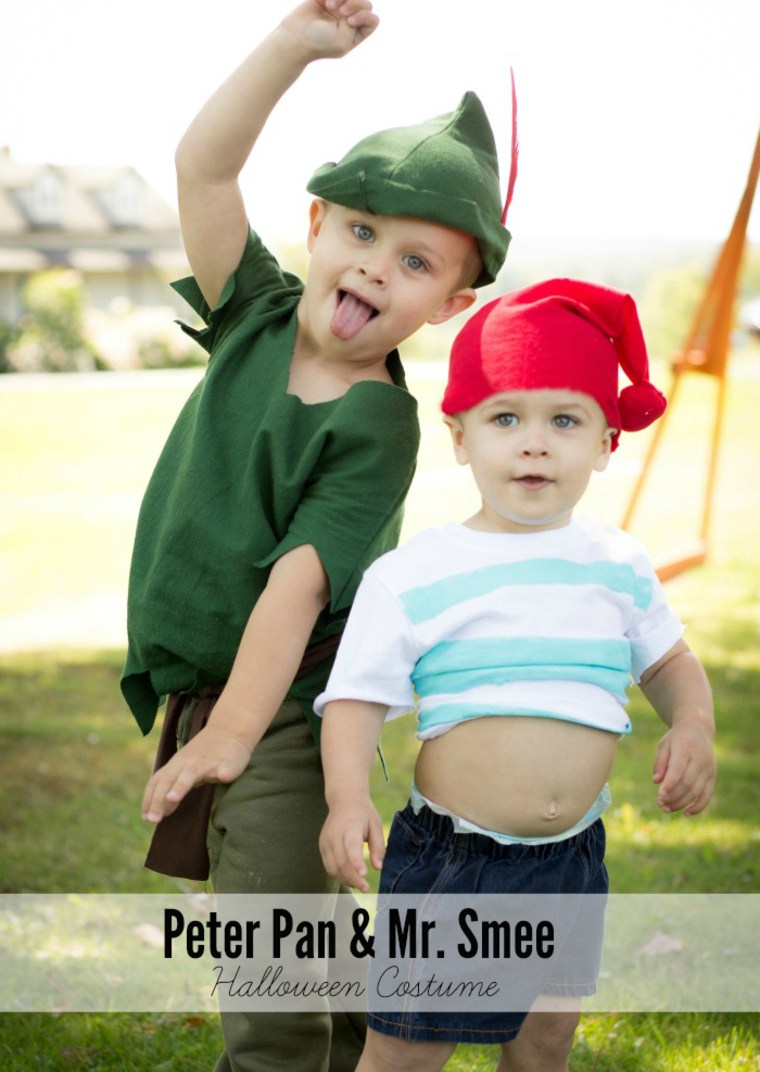 Floridians are choosing a pirates life — specifically the life of Captain Hook's right hand man, Mister Smee. This handmade kid version translates easily into an adult costume, too ... as long as you're okay baring your belly!
Georgia
Costume: Fluttershy
Georgians are hoping to score points with their kids by making a Fluttershy costume from My Little Pony. The Pegasus wings and ears are key, so try following this tutorial to make your own!
Hawaii
Costume: Minion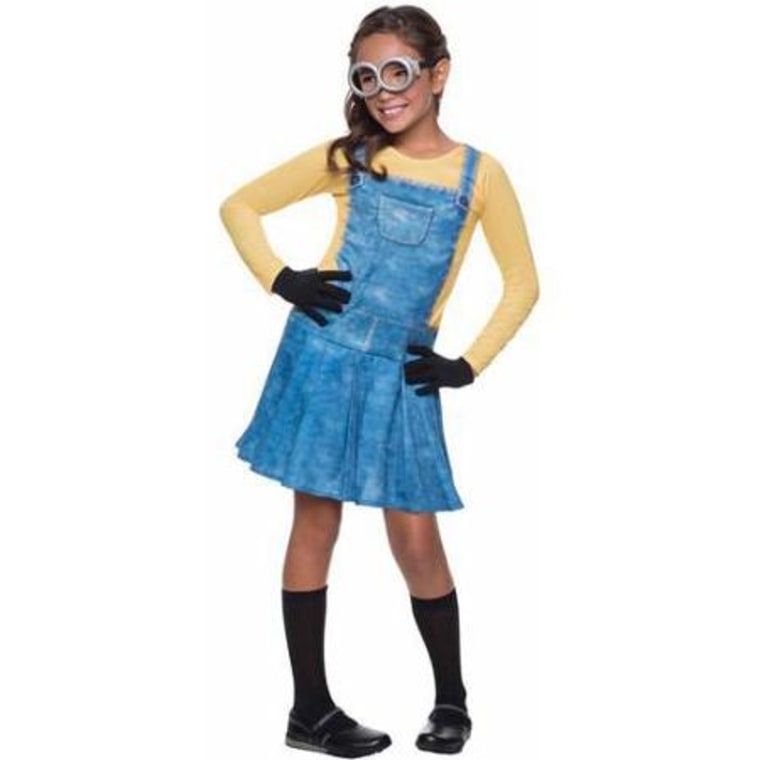 The outrageously popular summer movie, "Minions," has spawned the most popular costume idea in Hawaii! While you can achieve the basic look with denim overalls and a yellow T-shirt and the goggles. Or, just follow this tutorial from TODAY Monday.
Idaho
Costume: Mal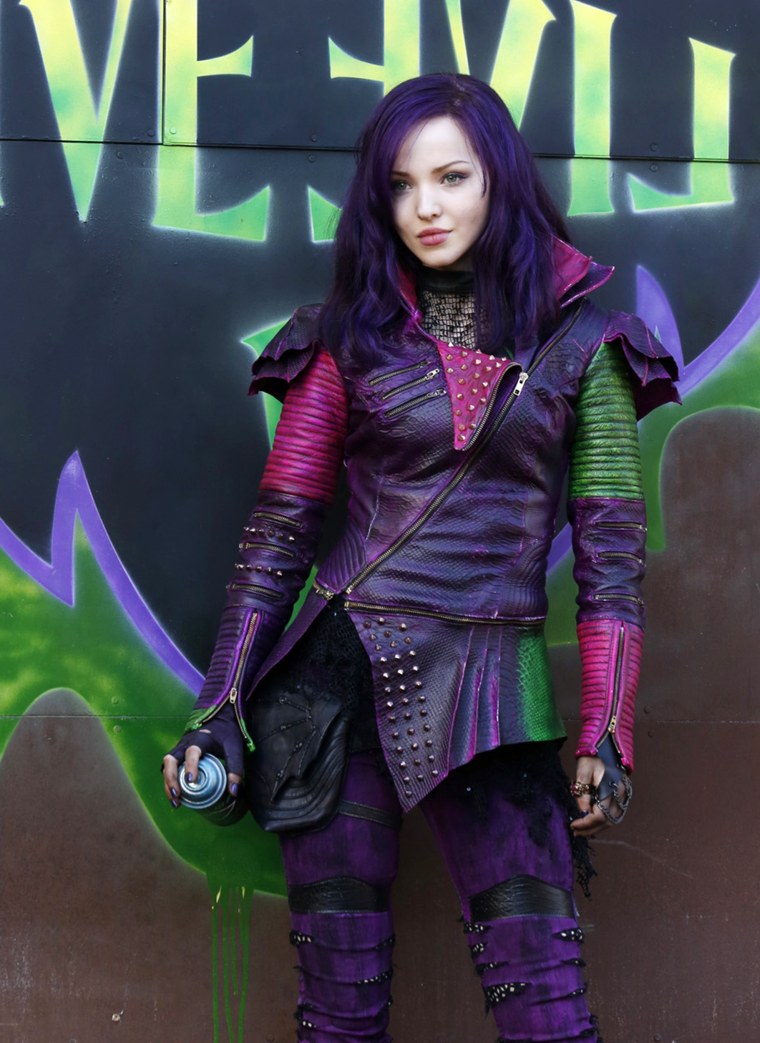 Idahoans are channeling Disney's Descendants' protagonist Mal and her signature purple outfits. Check out this interview with costume designer Kara Saun to get inspiration for your look. From painted denim to a jaw dropping coronation gown, there's plenty of ideas to choose from.
Illinois
Costume: Cat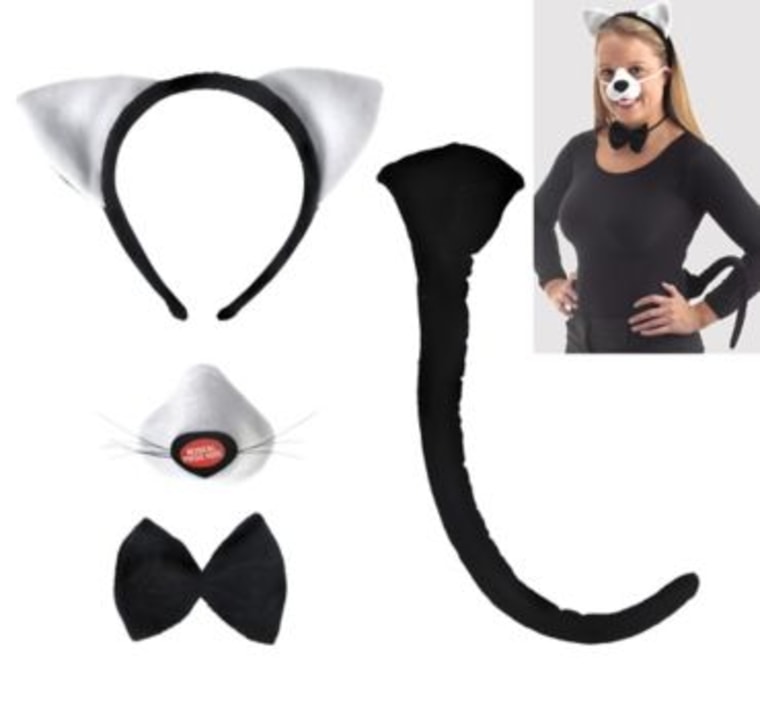 Want to keep it simple? People in Illinois know that all you need for a cat costume are a few great accessories. Once you have a tail and ears, get creative with your makeup and you're ready to go. Meow!
Indiana
Costume: Marilyn Monroe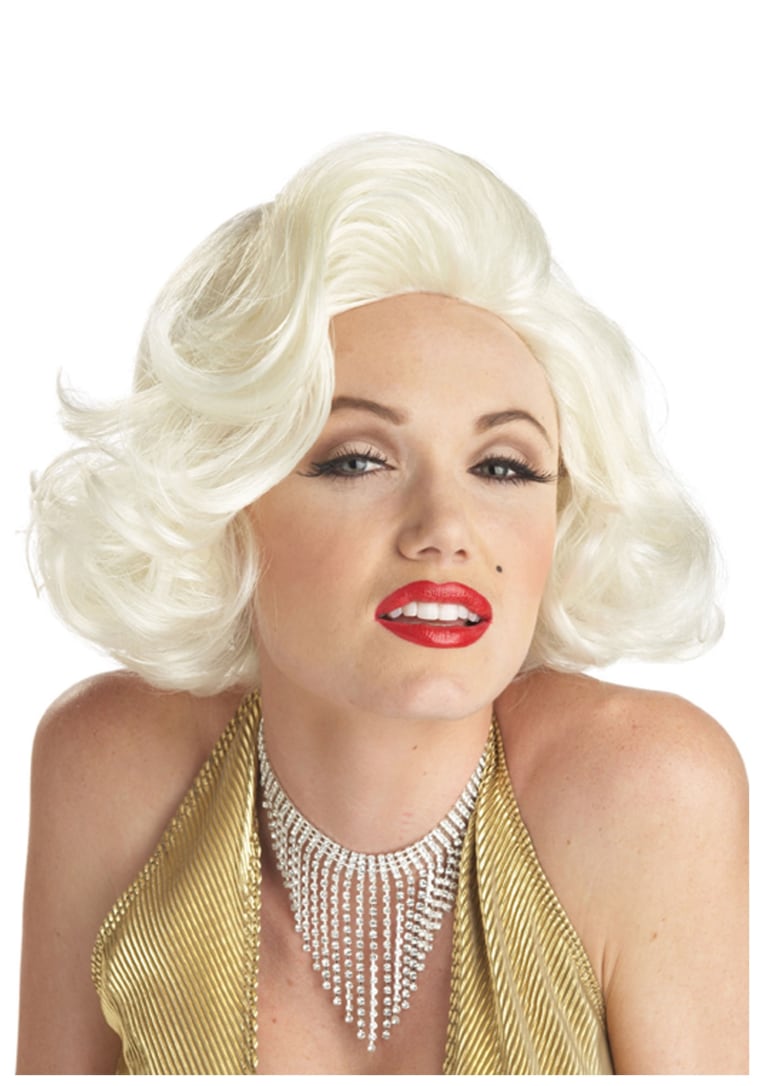 Hoosiers are paying tribute to America's favorite blonde bombshell by dressing as Marilyn Monroe for Halloween. Start by securing Marilyn's signature platinum locks by buying this wig, then add a white dress, beauty mark, and any other glam accessories you can find.
Iowa
Costume: Pink Ladies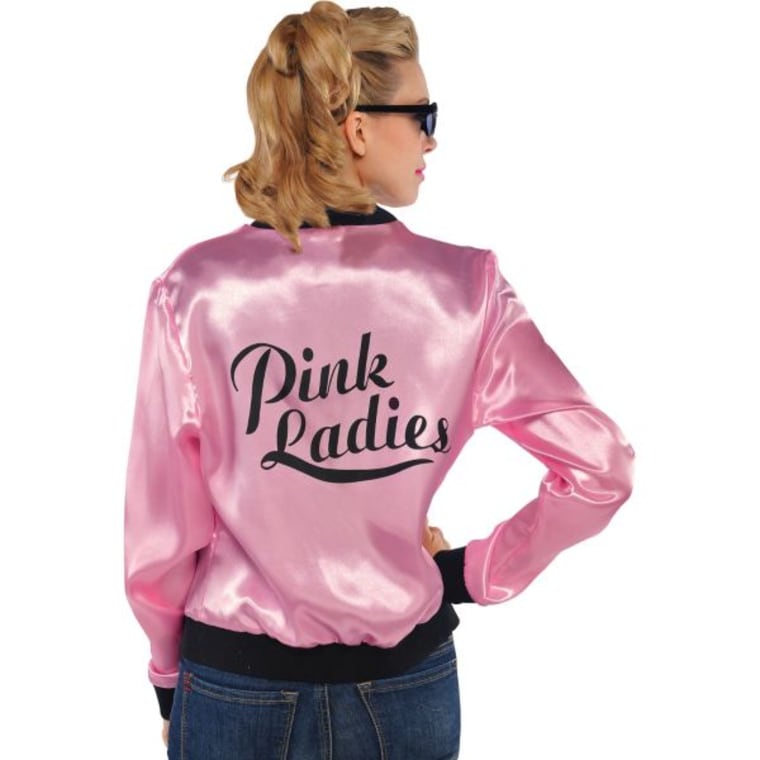 Who doesn't want to be part of the cool crew? Iowans can gather their friends and get ready to rule the school with matching Pink Ladies bomber jackets.
Kansas
Costume: Dinosaur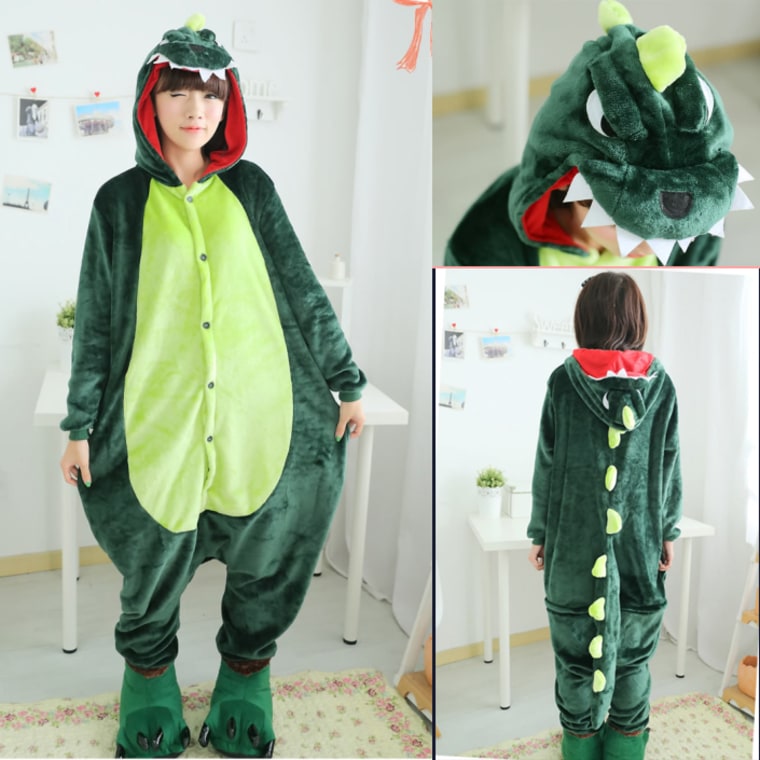 Toddlers can look too cute as a T-Rex, but for those adults who want to rule the jungle and roar their way through the streets of Kansas, this onesie is ideal.
Kentucky
Costume: Scarecrow
Looking to play a joke on your farmer friends in Kentucky? A DIY scarecrow costume should do the trick! We love this no-fuss interpretation. All you need is a plaid shirt, straw hat, overalls and exaggerated makeup!
Louisiana
Costume: Nemo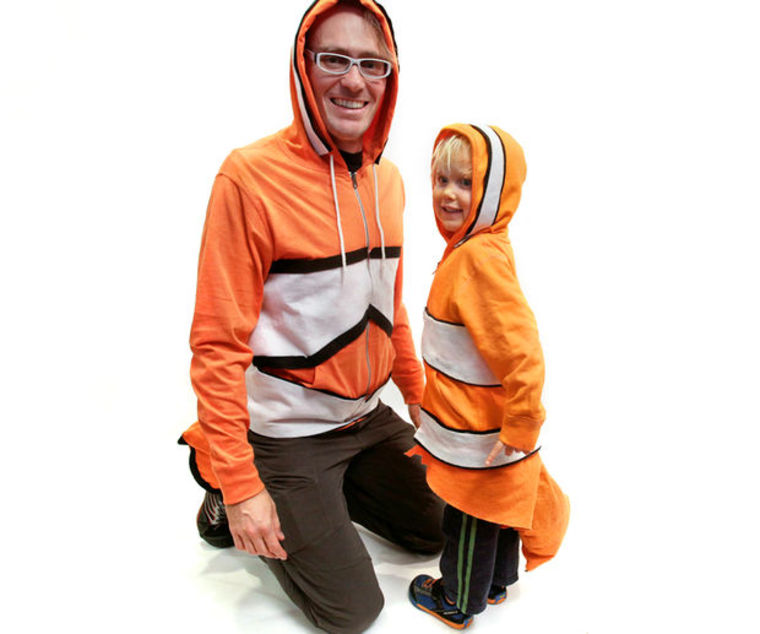 It's sink or swim time for Lousianians. Luckily, the popular Nemo costume shouldn't be too tough to create. We're impressed with how one mom made no-sew clownfish costumes for both her daughter and husband using orange hoodies.
RELATED: Create cute kid costumes by hacking the classic hoodie
Maine
Costume: Catwoman
Down Easters are prowling comic books for inspiration — and finding a fierce option in Catwoman. While this look is similar to a regular cat, the mask makes all the difference! Here's a fun tutorial for making your own.
Maryland
Costume: Cabaret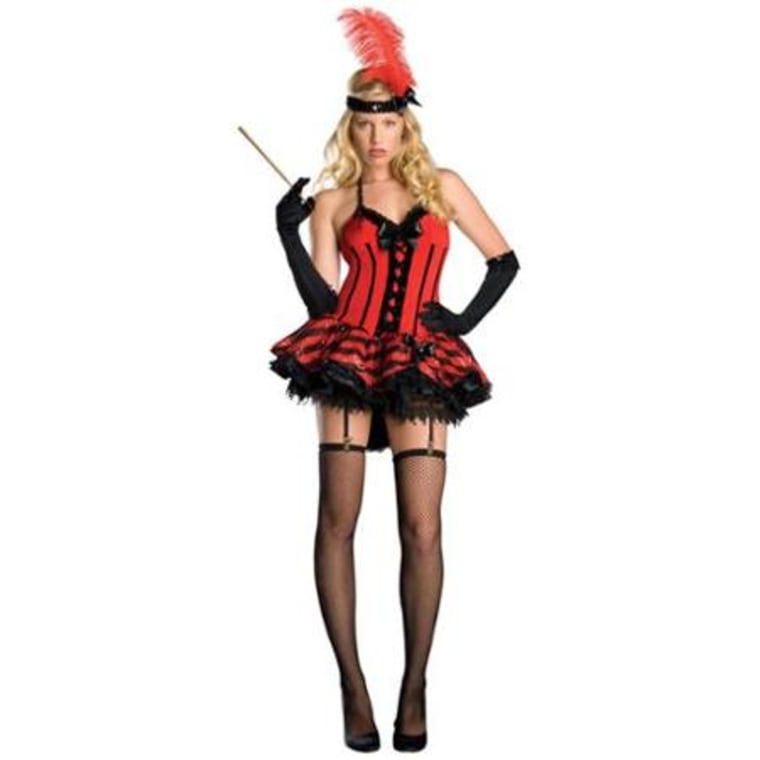 Marylanders know there are plenty of sexy options when it comes to cabaret costumes. This dress comes with a garter, gloves and a headpiece, making it a one-stop shopping find.
Massachusetts
Costume: Caitlyn Jenner
Bay Staters are looking to pop culture for their costume this year. Their most Googled costume search is 'Caitlyn Jenner' and many are opting to buy an outfit reminiscent of her famous Vanity Fair cover. While this is clearly controversial, Caitlyn doesn't seem to mind, telling Matt Lauer: "To be honest with you, I think it's great — except they could have a better-looking outfit for them."
Michigan
Costume: Renaissance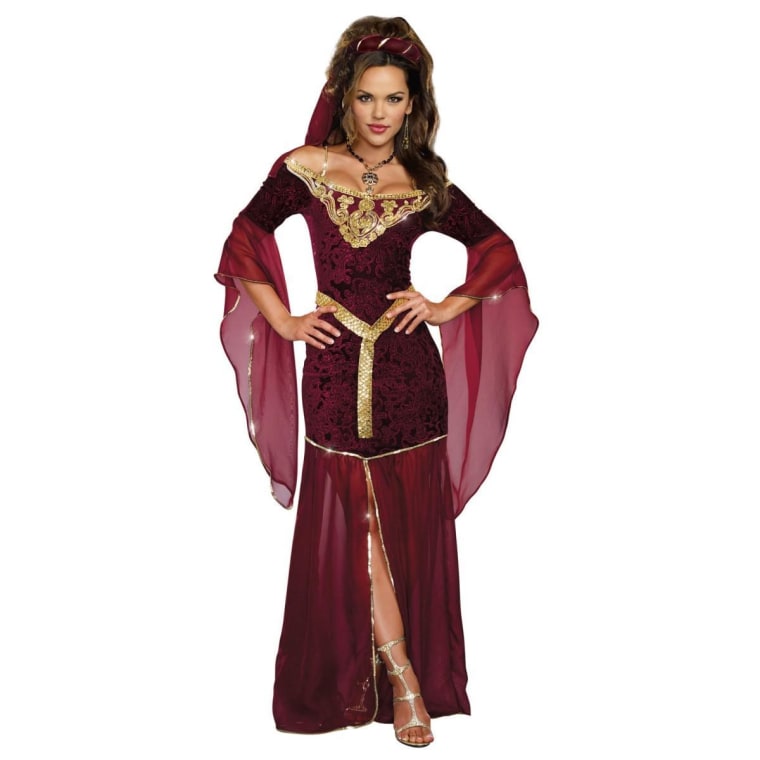 Michiganders are channeling medieval times while searching for a renaissance costume. From maidens to enchantresses, key silhouettes from the time include draped sleeves and ornate beading. Extra points for velvet fabric!
Minnesota
Costume: Sven
Winter is coming early to Minnesota, but savvy citizens are staying prepared by prepping a cozy reindeer costume reminiscent of Sven from Disney's "Frozen." We think these antlers are a great place to start, and if you need some additional inspiration, we love the creativity exhibited in this Pinterest pic.
Mississippi
Costume: Tourist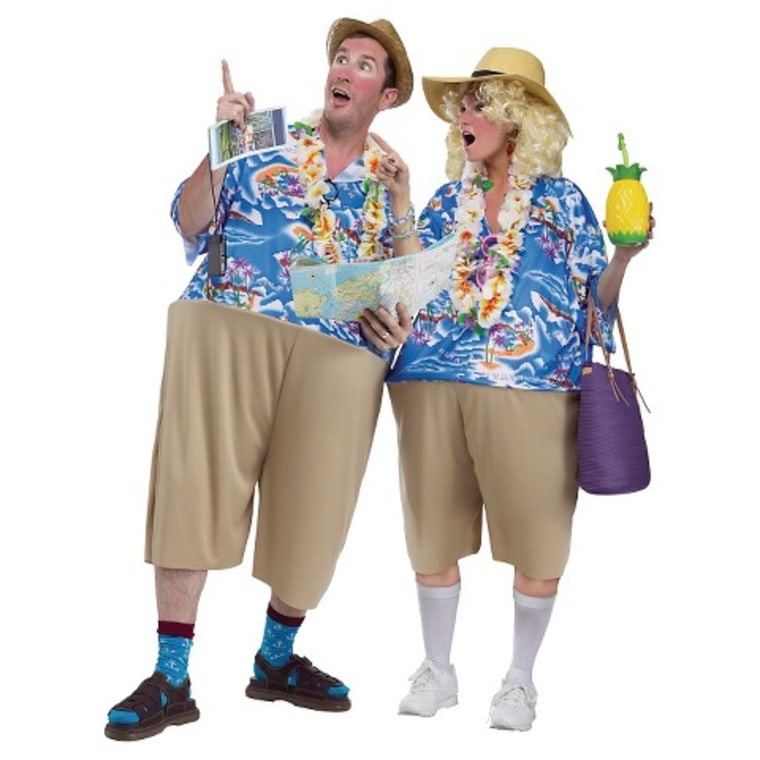 Mississippians are bringing the humor into their Halloween looks. This tacky tourist costume is an easy approach, but in truth, all you need is a pair of khaki shorts, socks with sandals and smart accessories (like a map, bad sunscreen, and a camera) to pull off this silly tourist stereotype.
Missouri
Costume: Saloon Girl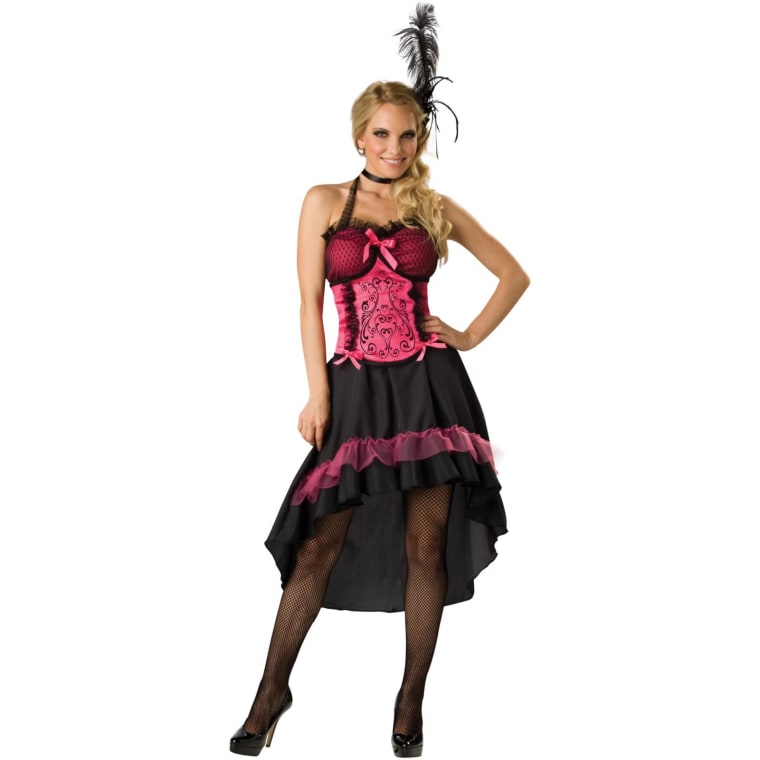 Missouri may be in the Midwest, but they're taking a trip to the Old West, where saloon girls were a fixture in every town. A corset, tiered skirt and fishnets form the basis of this costume, but if you'd rather buy it all in one place, check out this get-up and the matching tights.
Montana
Costume: Maleficent
Using Angelina Jolie as inspiration, Montanas are dressing up as the evil Maleficent. This DIY video will help you achieve the full effect — including the horns and staff!
Nebraska
Costume: Grease
From Rydell cheerleaders, to a Pink Lady, to Sexy Sandy, there are plenty of costumes for the Cornhuskers to choose from when watching the movie Grease. So gather the gang together and dress as the entire cast. Or, look to your closet for a black tank, leather pants and leather jacket that will make any man want to "shape up" for you.
Nevada
Costume: Toy Story
Looking to another fun film for inspiration, Nevadans know there are multiple costume options from "Toy Story," too. Whether you want to be Woody or Jessie, all it takes is a little cowboy creativity and you'll be set. This simple video will help you figure out the distinctive patterns on Jessie's pants and shirt.
New Hampshire
Costume: Kiss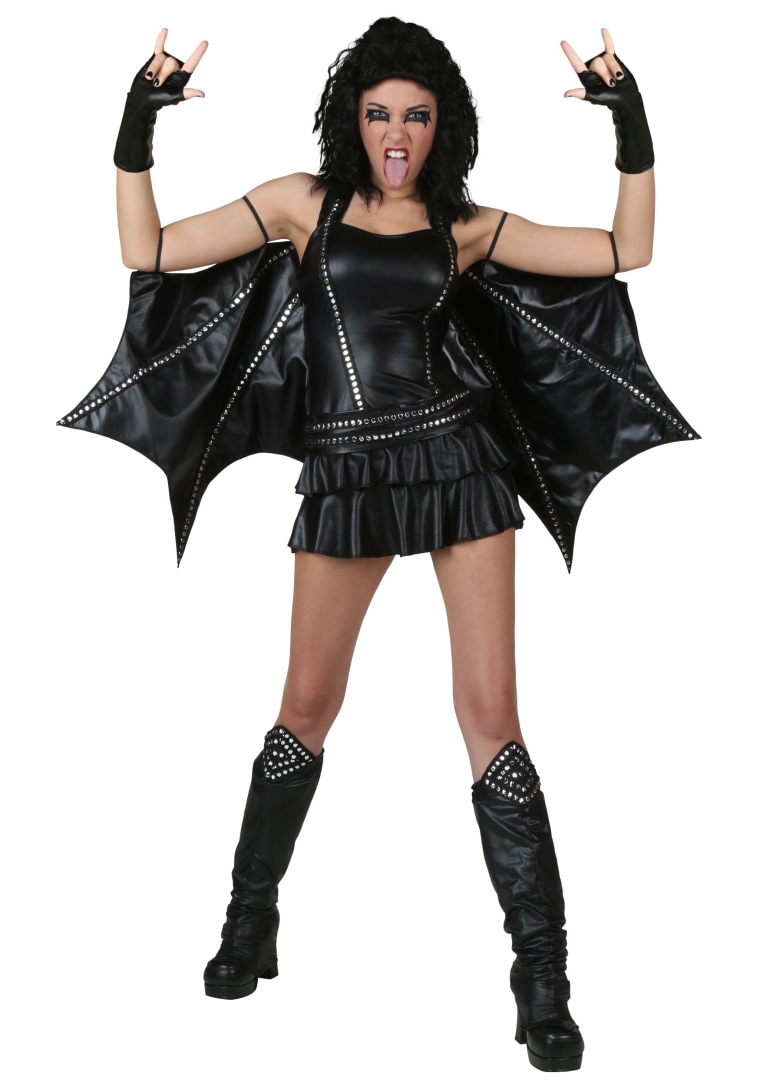 New Hampshirites are ready to rock out while dressed as members of Kiss. At less than $5, you can't beat the price on this sexy studded number. Just add some white stage makeup and you'll be good to go.
New Jersey
Costume: Rapper
In true gangsta fashion, plenty of people from the Dirty Jerz are dressing as rappers for Halloween. While we feel confident you can complete this look with items from your closet, consider layering gold chains and rings for that extra dose of bling. Or, keep it modern and take inspiration from the cast of Empire with this interview fr the show's costume designer Paolo Nieddu.
New Mexico
Costume: Steampunk

New Mexicans are flashing back to the Victorian era in sultry Steampunk costumes with a sci-fi twist. We're partial to an all-black look, and think the puff sleeves and sheer netting on this costume perfectly capture the genre.
New York
Costume: Cinderella
New Yorkers are in need of a fairy godmother to create their costume this year. Though Cinderella's ball gown and shoes were made with magic, you can DIY this look with the help of a simple tutorial like this one. Just pair with silver slippers and make sure to be home by midnight!
North Carolina
Costume: Darth Revan
While all "Star Wars" characters are making for popular Halloween costume choices this year in anticipation of the new film, a surprising character has caught the attention of those in North Carolina. While it won't be easy, you can tackle the famous mask of Darth Revan on your own. This tutorial should provide plenty of inspiration.
North Dakota
Costume: Scooby Doo
North Dakotans know you can hardly deny everyone's favorite dog a treat on Halloween. We like how this family dressed as the entire Scooby Doo gang, using simple staples from their closet.
Ohio
Costume: Brutus Buckeye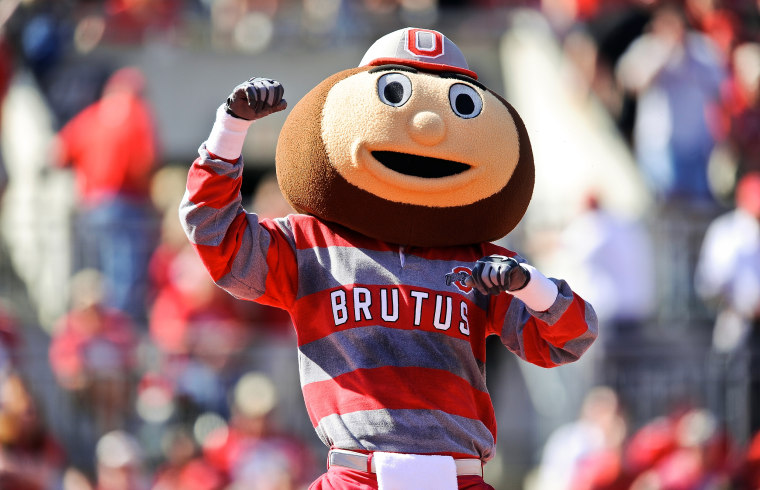 We love that Ohioans are showing some state pride with their costume choice! Devoted Ohio State fans, like this one, can make their own version — the key is in figuring out how to paper mache the head.
Oklahoma
Costume: Peppa Pig
From cartoon to real-life costume, Okies are paying tribute to the British animation series "Peppa Pig" this Halloween. We're impressed by this DIY version that uses paint, cardboard, red fabric, and a hoola-hoop, though we do suggest making eyeholes and a slit near the mouth!
Oregon
Costume: Pebbles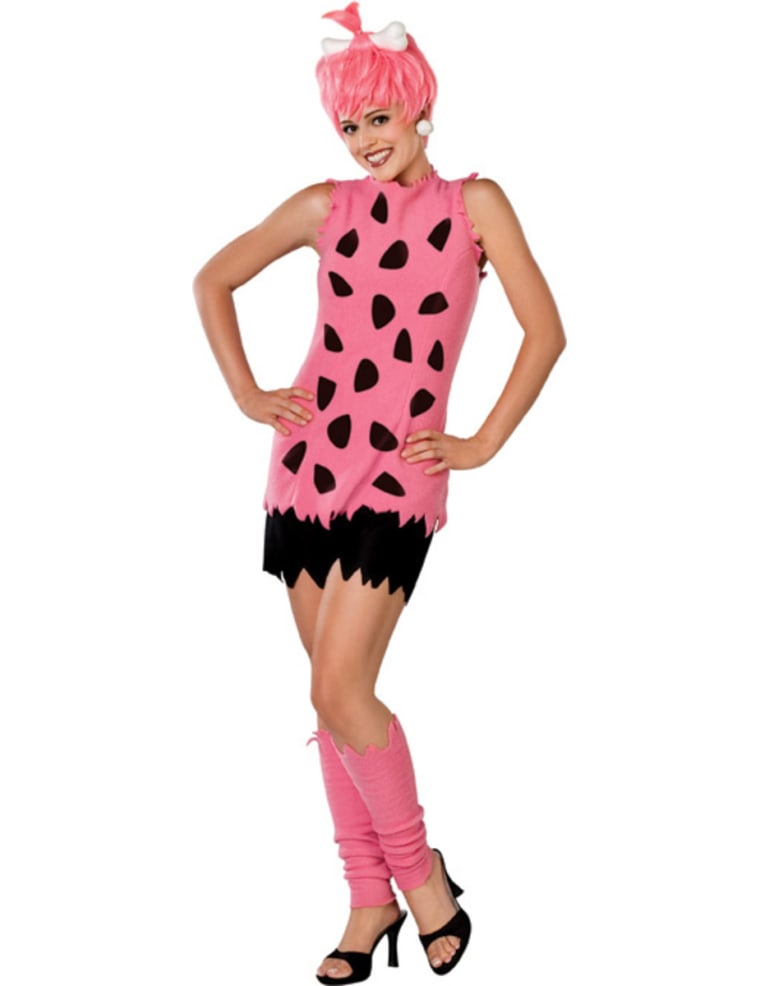 While Oregon may not be Bedrock, you'll certainly fit in with a Pebbles costume in this state. Since Pebbles' signature pink hair is a key part of this look, we suggest snagging a costume that comes with a wig.
Pennsylvania
Costume: Pope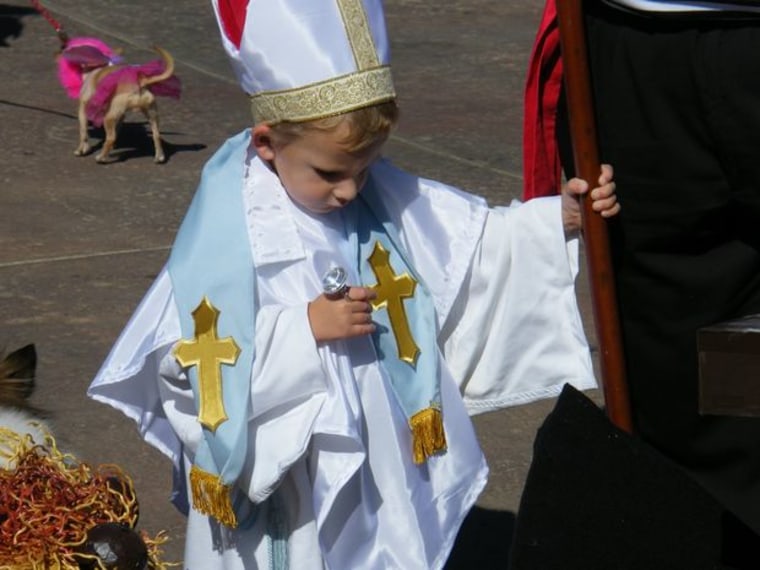 Hot off the Pope's U.S. visit, Pennsylvanians are recreating his iconic look for Halloween. This five-step guide can be achieved for trick-or-treaters of any size and age.
Rhode Island
Costume: Evie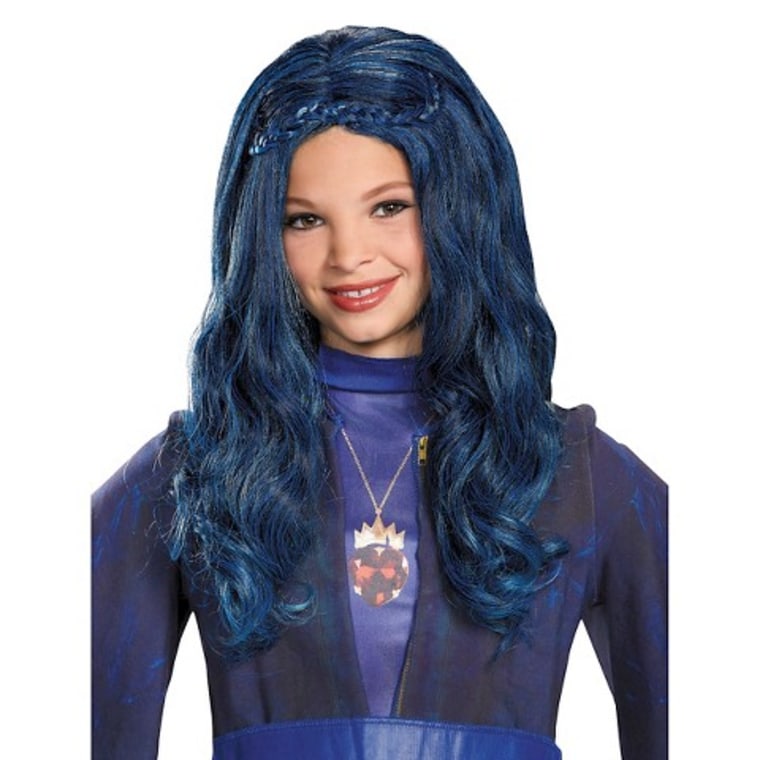 Another Descendants favorite, Evie's look is proving especially popular in Rhode Island. Girls can order their costumes here while teens and adults can use the wig as a jumping off point.
South Carolina
Costume: Grim Reaper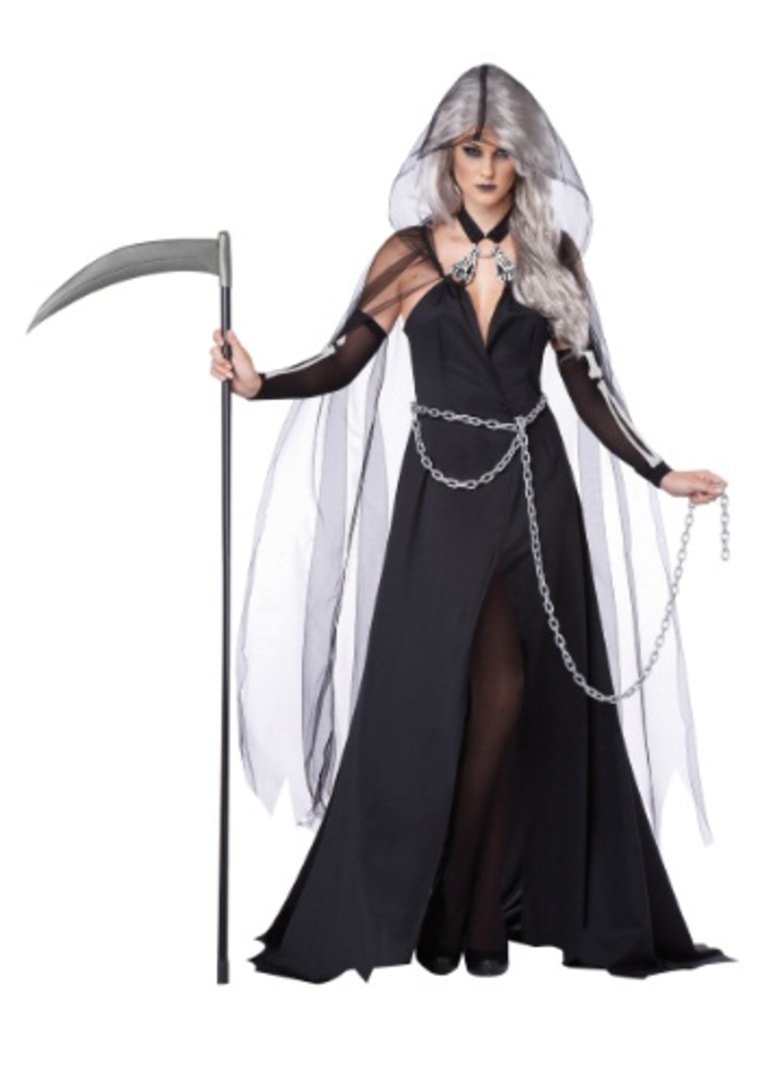 South Carolinians are getting ready to spook their neighbors with a grim reaper costume. A hooded robe or cape is really all you need to achieve this look. Bonus points for creepy makeup!
South Dakota
Costume: Witch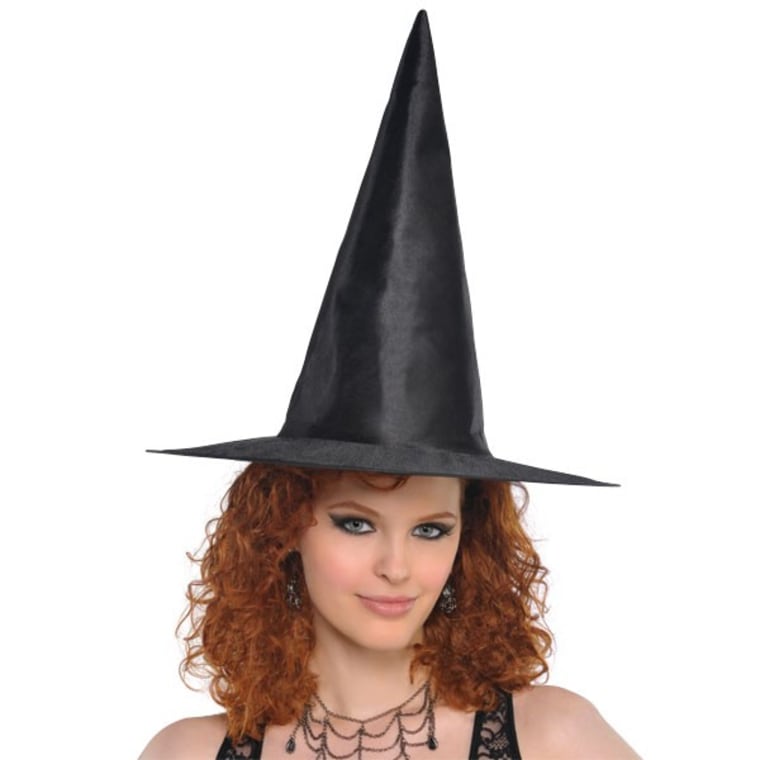 Perhaps the most classic costume of all time, many South Dakotans are dressing up as a witch this Halloween. Start with a pointy hat and then get creative from there with frightening makeup, a broom, and a loose black dress. We have faith that you'll conjure up a great costume!
Tennessee
Costume: Sock Monkey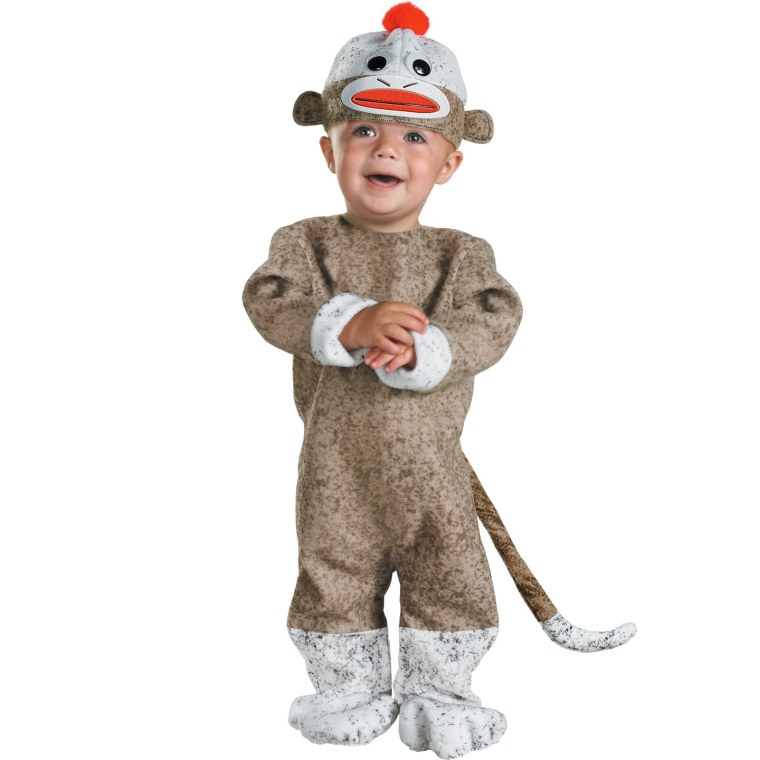 Talk about a fun costume at any age! Tennesseans are taking the classic toy to a whole new level with this kitchy costume. There are tons of inexpensive options if you don't want to make your own, but we really can't get over the adorable infant version!
Texas
Costume: Catrina
Though it may not be the Day of the Dead, Texans are borrowing the creepy La Catrina costume for some Halloween fun. This video brilliantly demonstrates how to recreate the makeup, hair and hat.
Utah
Costume: Dr. Horrible
You don't have to be Neil Patrick Harris to wear a Dr. Horrible costume, as those in Utah know. Gloves, a lab coat, goggles and boots are all you'll need to recreate this look — but be prepared to sing for your candy this year!
Vermont
Costume: Pocahontas
Savvy Vermonters know that fringe is in fashion this fall, making it easier than ever to pull off a Pocahontas costume. Put on your fringe boots and watch this video for a DIY tutorial.
Virginia
Costume: Dolphin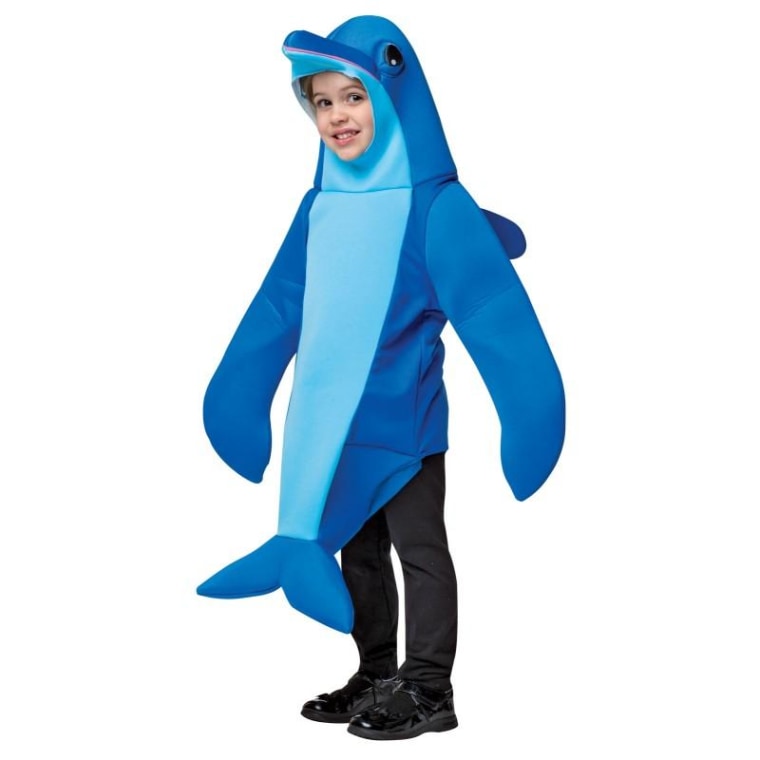 Virginians are scouring the sea for this year's costume, and we like the idea of a cute and comfy dolphin onesie. There are plenty of versions that are similar to this one-size-fits-most body suit.
Washington
Costume: Star Wars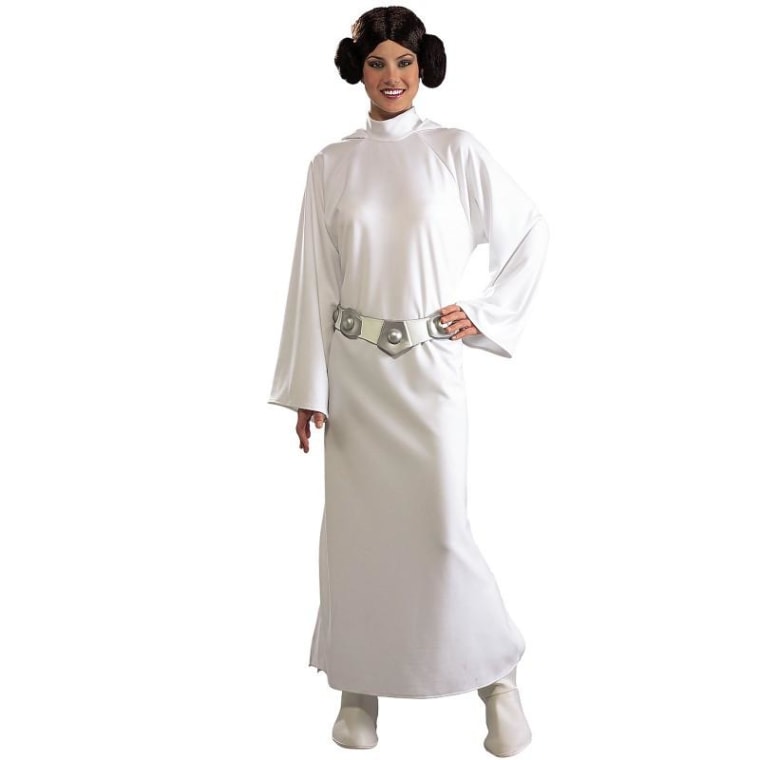 It may take place in a universe far away, but "Star Wars" is coming to the streets of Washington this October. With so many looks to choose from, we like the idea of assigning different characters to all your friends and showing up to the party together.
West Virginia
Costume: Vampire
It's likely to be a blood bath in West Virginia! If you're dressing as a vampire this year, make sure to get the makeup right and include the fangs.
Wisconsin
Costume: Groot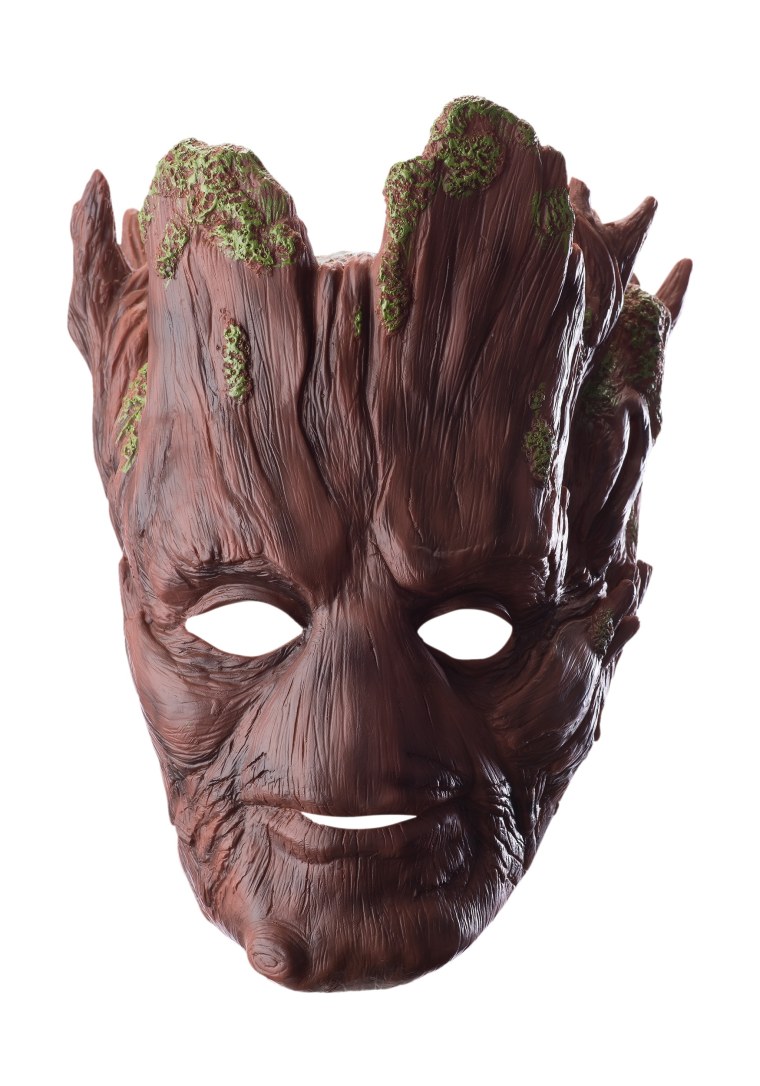 Wisconsinites are latching on to the Marvel Comics character of Groot for a relevant and fun costume idea. Purchase this mask and start repeating the movie line, "I am Groot." We promise no one will argue!
Wyoming
Costume: Donald Duck
Merging two looks in one, Wyomingites are taking the feathers of a duck and the dress of a sailor to make a convincing Donald Duck costume. We like this girl's overall look — just add makeup or a nose and you're good to go!
For more Halloween trends and data, check out Google's "Freitgeist" interactive site.