/ Source: TODAY contributor
While most women already have a pre-pool-party hair-removal ritual, new technologies and products are making it easier than ever to achieve glossy gams and a beach-ready bikini line. From new Nair-like lotions to barber-type brushes to the latest laser solutions, these hair-removal methods will wipe away (literally, in some cases) your stubble trouble. Whichever process you prefer, Bobbie Thomas, TODAY Style editor and author of the Buzz for "In Touch Weekly," has got your summer guide to smooth skin — and answers to your most hair-raising questions, too.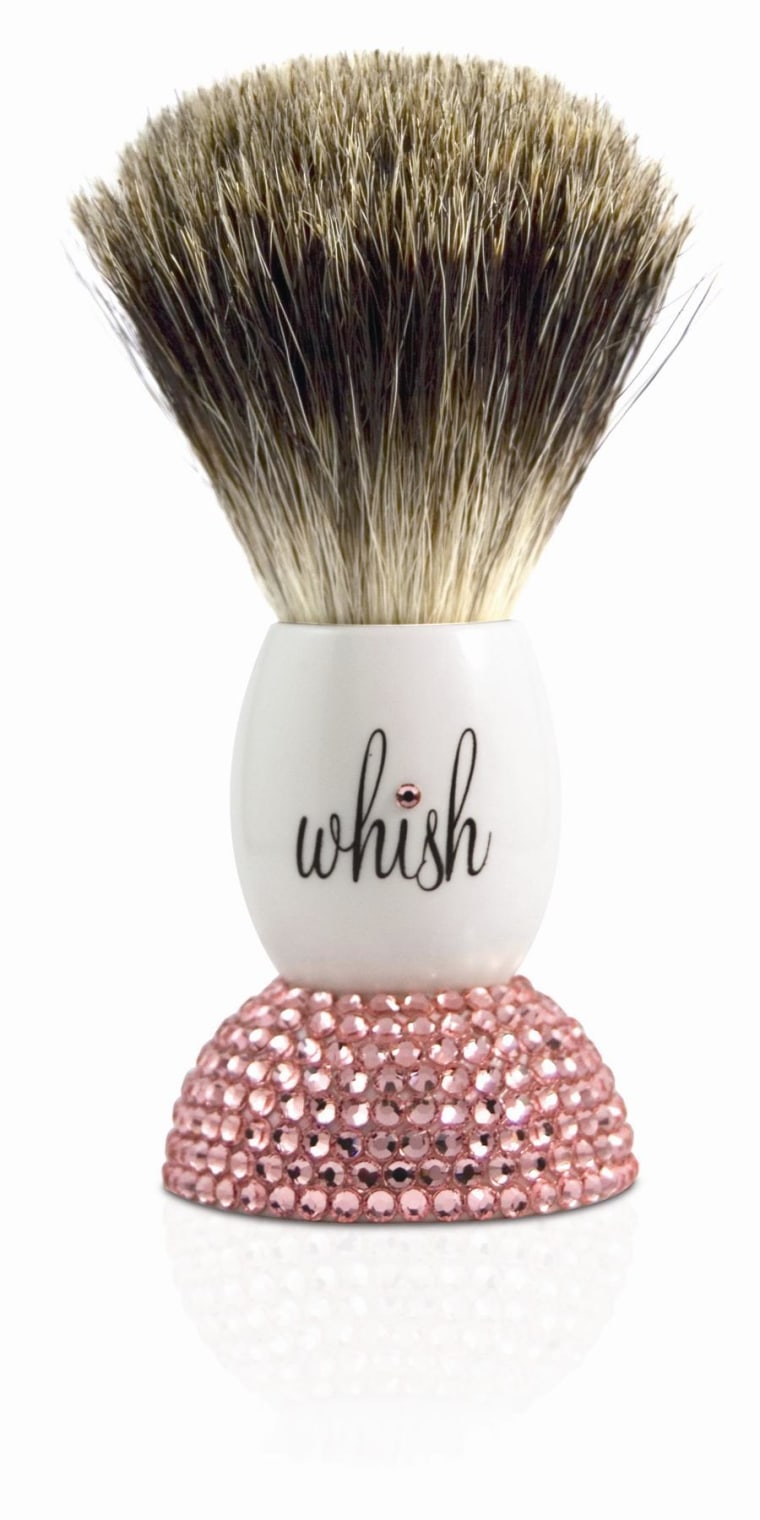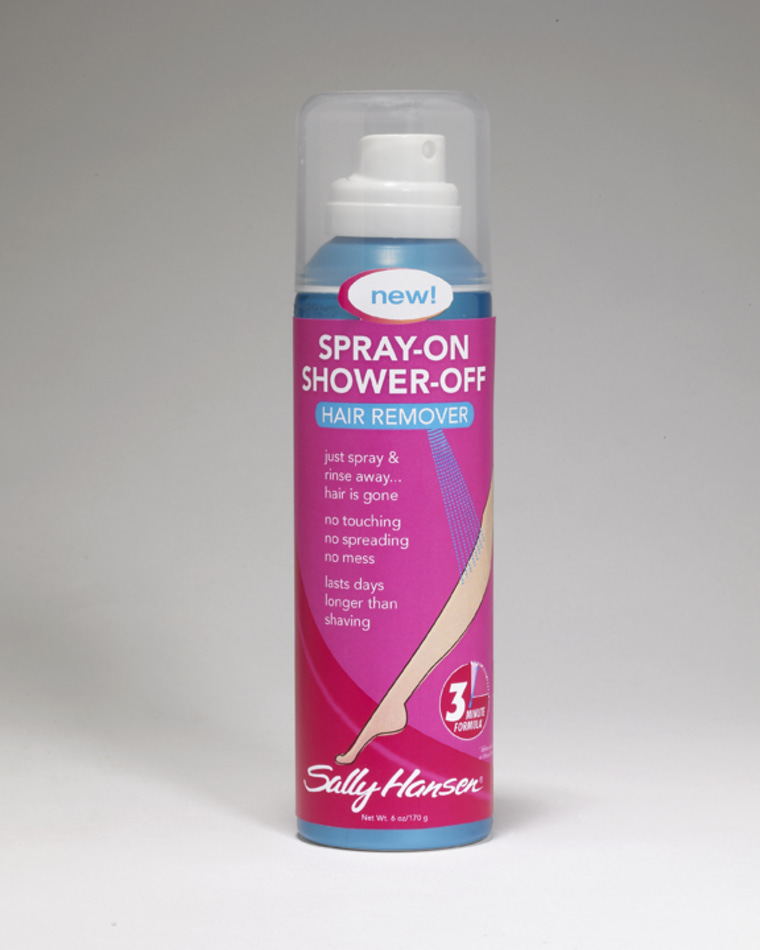 And New York City hair-removing haven Completely Bare has come out with a Wax Works kit that will make all your how-to hair-removing fears fade away. The kit includes an instructional DVD that lays down the laws of waxing and provides a step-by-step guide for each body part. It is also one of the most complete kits I've ever seen, with a professional at-home wax heater, spatulas, strips, Completely Bare's signature wax, and Completely Prepped and Completely Off products that cleanse skin before and moisturize and remove excess wax after ($135; 212-366-6060).   Laser
For women who are looking for more than just a quickie when it comes to hair removal, laser techniques have a leg up on the competition. Designed to permanently remove hair (or at least rid you of it for months or years at a time), this method is shedding some light on fuzz-free fixes. While laser treatments are usually performed at a doctor's office or spa, two out-of-the-box ideas will have you beaming with delight. Licensed clinical aesthetician Michele Leifer created Hair It Goes, a New York City-based mobile hair-removal venture that will zap your unwanted fuzz in the comfort and privacy of your own home. Currently, Leifer only takes her portable SpaTouch laser to clients in Manhattan ($2,400 for 7-session, half-leg package; 646-298-5348 or hairysucks@aol.com), but she hopes to expand quickly. After all, ladies nationwide want their luxury laser services, too.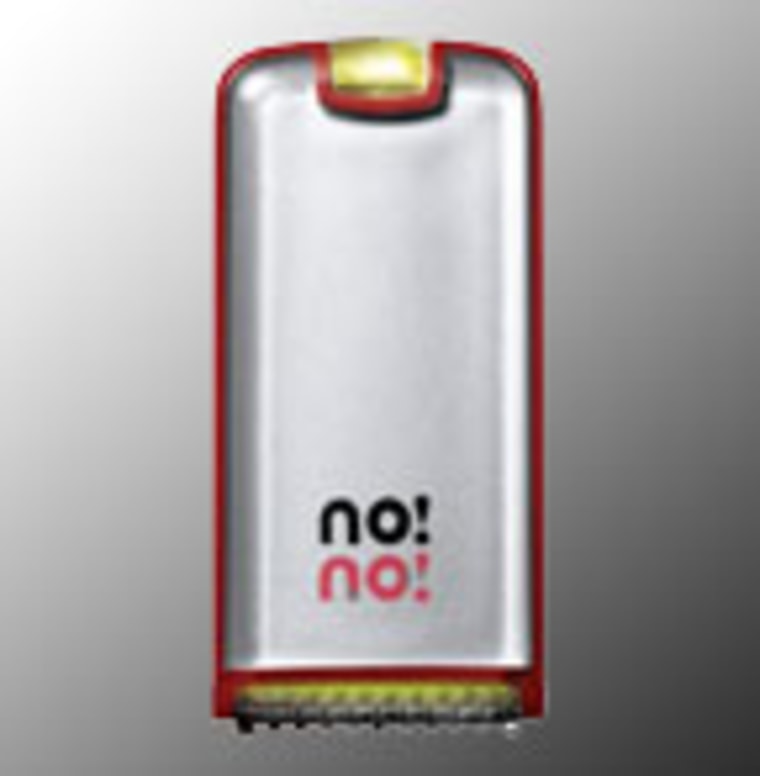 While it won't be here in time for summer, a new at-home product is revolutionizing permanent hair removal. Starting this fall, the No!No! at-home hair removal device will be available in the U.S., exclusively at Sephora. Clinically tested, the No!No! by Radiancy can be used just like a razor, but it's designed to reduce hair density over time, like the results you get from a laser. The device, which is already available in Europe and South America, has a patented Thermacon technology, which uses a heating element to disrupt hair growth. (For more information, contact Dr. Neil Sadick, 212-772-7242 or sadickdermatology.com. Available beginning this fall for $249; Sephora.com).
Last but not least, prep and careIf you get bad ingrown hairs, and are convinced you can't do anything about them, chances are you haven't prepped properly. Exfoliating before you start the hair-removal process is key, so be sure to take a loofah to your legs or bikini area first. And if all else fails, many waxing experts swear by the results of Tend Skin, a product that improves the appearance of ingrown hairs or razor burn ($20-$35; tendskin.com).