Things are getting glam at H&M!
The fast-fashion brand is gearing up for its collaboration with luxury Italian label Moschino, and it promises to be an edgy mix of black leather, gold accents and plenty of glitzy metallics.
H&M recently released the first photos from the campaign for the collaboration, called Moschino [tv] H&M.
"We told you there would be a lot of patterns, gold and sparkle in this collection, didn't we?" H&M wrote on an Instagram photo, teasing the new collection.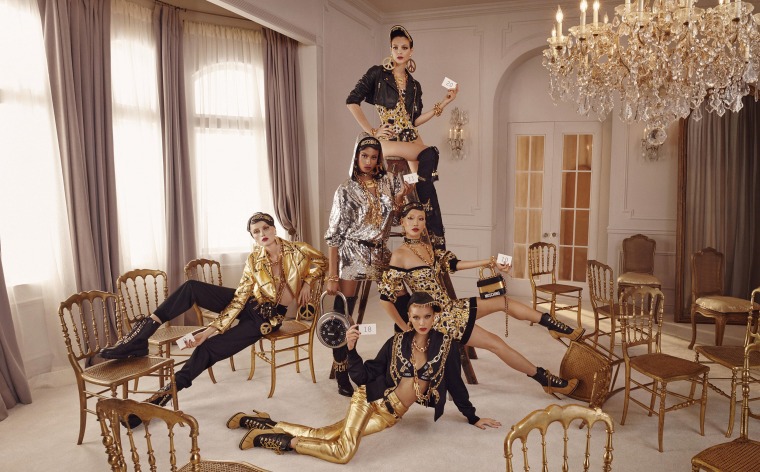 Quite! The new collection is full of the playful, pop-inspired prints and touches of shine and glamour that have endeared so many fans to Moschino.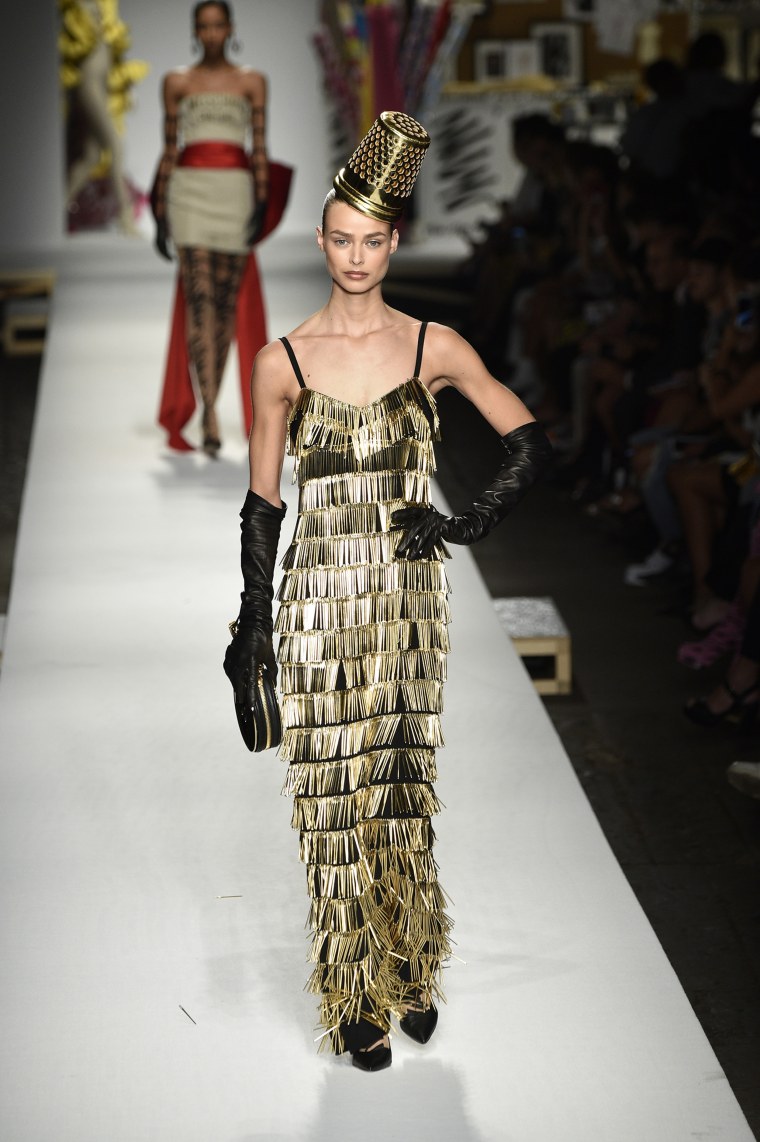 Supermodel Gigi Hadid stars in the ad campaign, which will arrive online and in select stores on Nov. 8.
Hadid originally teased the collaboration back in April, when she announced the project in an Instagram livestream with Moschino's creative director, Jeremy Scott.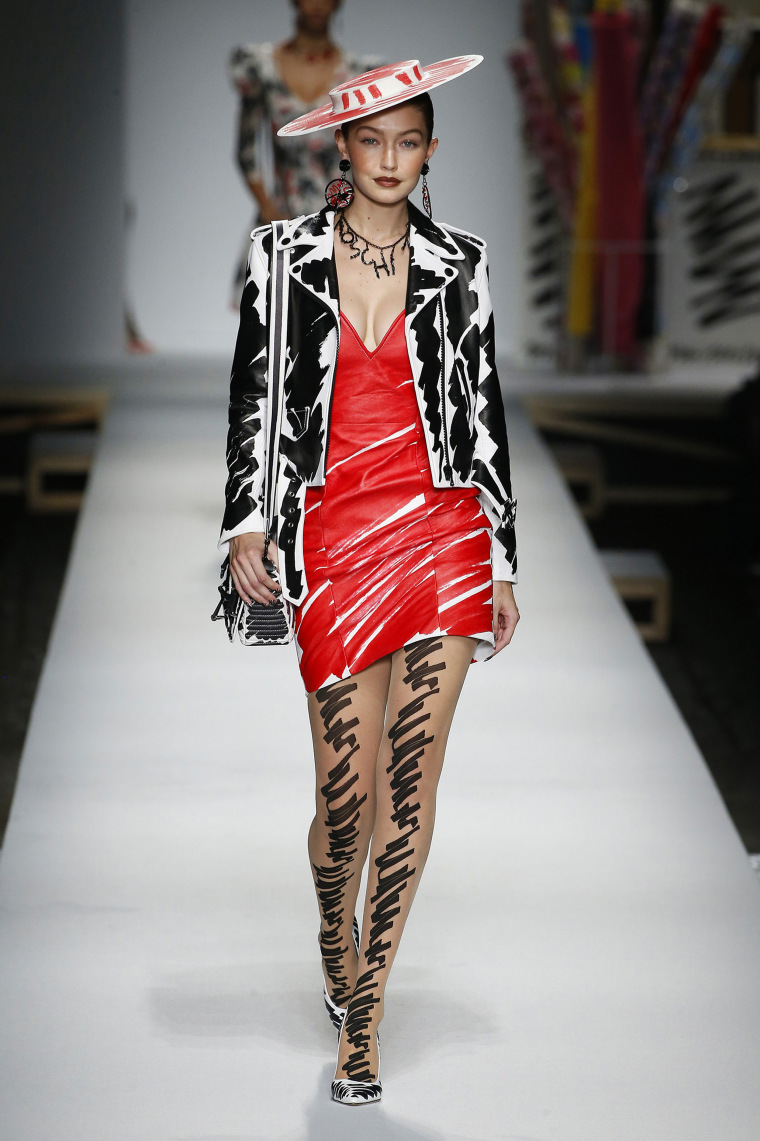 The Moschino collection at H&M will also include shoes and accessories, while clothing sizes will range from 2-10 or XS-L for women, and XS-L for men, an H&M spokesperson confirmed to TODAY Style in an email.
Many fans of Moschino are excited about the new collection, to say the least.
People could hardly contain themselves in the comments on Moschino's Instagram announcement, posting comments like "Omg omg freaking out so much" and "Now I have to save my money for something else. Ugh."
Affordability wise, it sounds like there will be something for everyone. Prices for the collection start at $12.99 for accessories and go up to $499 for ready-to-wear pieces, an H&M spokesperson told TODAY.
This is the latest luxury collaboration for H&M. The fast fashion retailer has previously released collections with Versace, Balmain, Alexander Wang and other high-end labels.
Those collections were snapped up almost as soon as they were released, and the Moschino collaboration will probably be no different — so get ready to act fast in November!