Anyone who has searched high and low for their dream wedding gown knows they don't come cheap.
Our lucky TODAY bride has her wedding covered, but for just about everyone else, sticking to their wedding budget often starts with keeping tabs on wedding dress prices.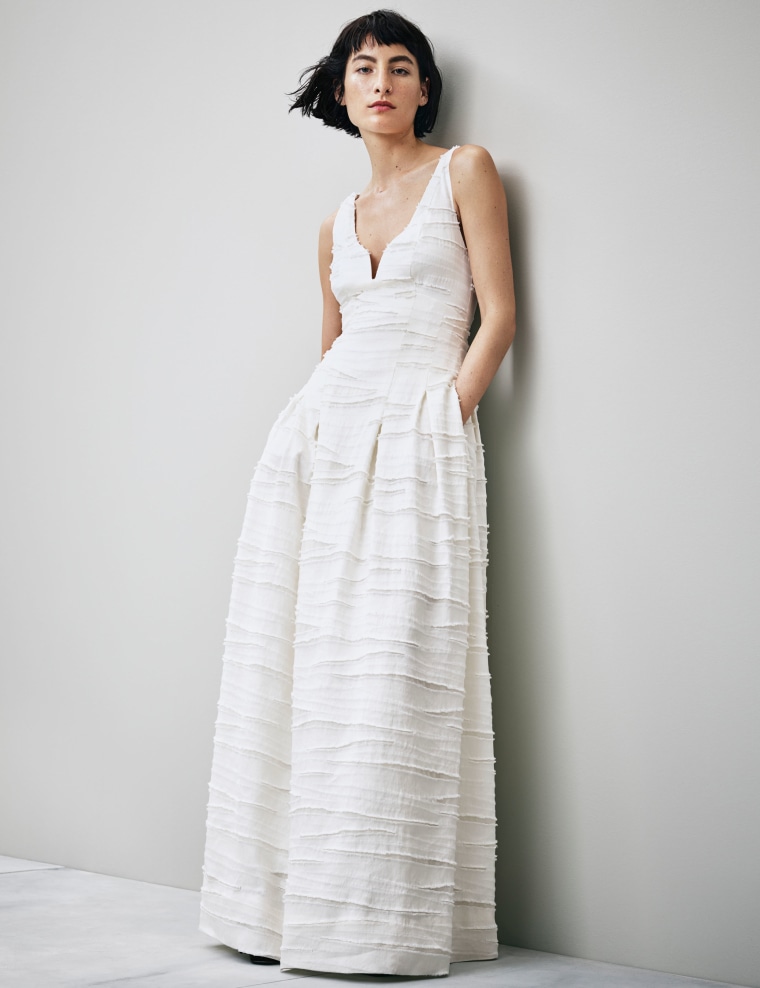 On Thursday, H&M unveiled a new, sustainable collection that features wedding gowns that won't break the bank and will still make any bride look beautiful.
RELATED: Wedding dress shopping: Budget-friendly tips, tricks and shops
The line, which features just three wedding gowns, is called the Conscious Exclusive collection, and the designers drew inspiration from the last 300 years of fashion, in order to create, according to a press release, "a contemporary and artistic collection that is soulful, progressive, conscious and truly unique."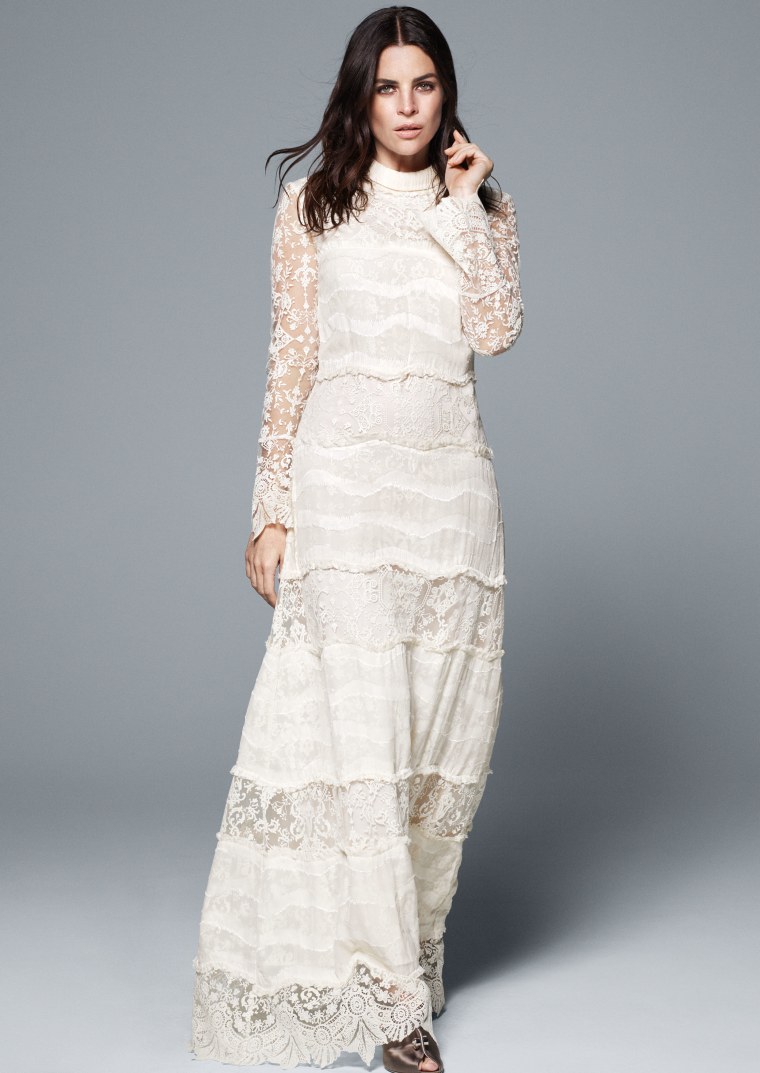 Adding to the appeal of the affordable (they sell for around $550) dresses is that they are made from sustainable materials.
RELATED: Check out Zac Posen's affordable wedding gowns for brides of all sizes
The face of the campaign, Julia Restoin Roitfeld, said, "I love the mix of a conscious, sustainable fabric and an old painting. It's great to be able to have sustainable clothes that still look red carpet-ready."
The dresses are made from "organic silk, hemp, recycled linen and Tencel® blends as well as new innovative materials such as beads and rhinestones made from recycled glass and Denimite — a material made out of recycled worn-out denim, which H&M is the first fashion company to use."
RELATED: TODAY fans say yes to H&M's $99 wedding dress
H&M has sold an affordable wedding dress in the past and decided to reintroduce wedding dresses due to popular demand. Creative adviser for H&M Ann-Sofie Johansson told Refinery 29, "It was actually a request from the customers, asking us, 'Why don't you do bridal dresses or wedding gowns?'
"We thought," she said, "Why don't we do it now?"
We're sure brides-to-be everywhere are glad they did.
According to WWD, the collection will be available in select stores and online April 7.