It's never too late to apologize.
Gwyneth Paltrow offered her fashion mea culpa this week, admitting she should have styled a few of her Oscar gowns a little differently.
"The Calvin Klein [I wore in 2000] is an okay dress but not Oscars material. I chose it because I wanted to disappear that year," the actress said in a Q & A on her GOOP website posted Thursday. "Also, the goth Alexander McQueen I wore a few years later. There were a few issues; I still love the dress itself but I should have worn a bra and I should have just had simple beachy hair and less makeup. Then, it would have worked as I wanted it to – a little bit of punk at the Oscars."
The infamous Alexander McQueen gown was called everything from an "unflattering, figure-flattening goth getup" to a "fashion disaster" to "the worst dress ever."
"The actress didn't even try to cover up in see-through Alexander McQueen and a bucketful of eyeliner that she must have borrowed from Margot Tenenbaum," Entertainment Weekly wrote of the gown.
The late designer, however, disagreed. "She looked incredible," Alexander McQueen said, according to Stylebistro. The gown will soon be presented in the Metropolitan Museum of Art's upcoming "PUNK: Chaos to Couture" exhibit in New York City.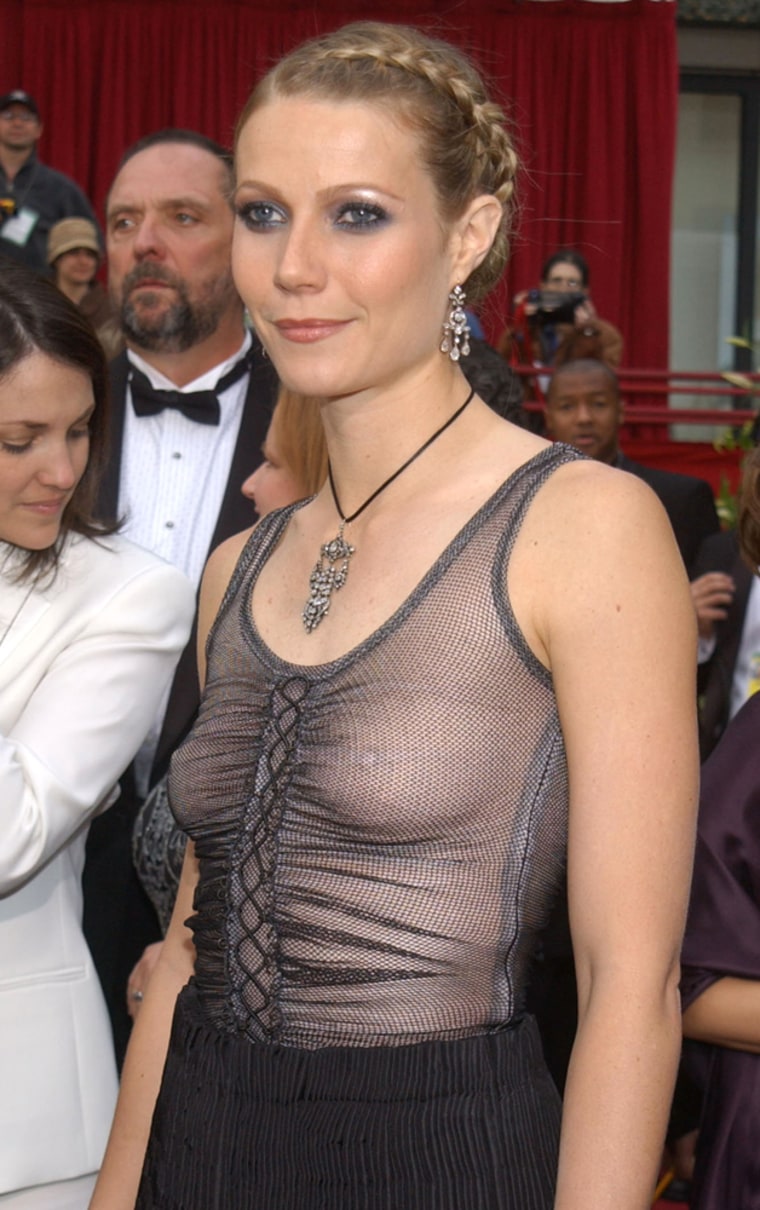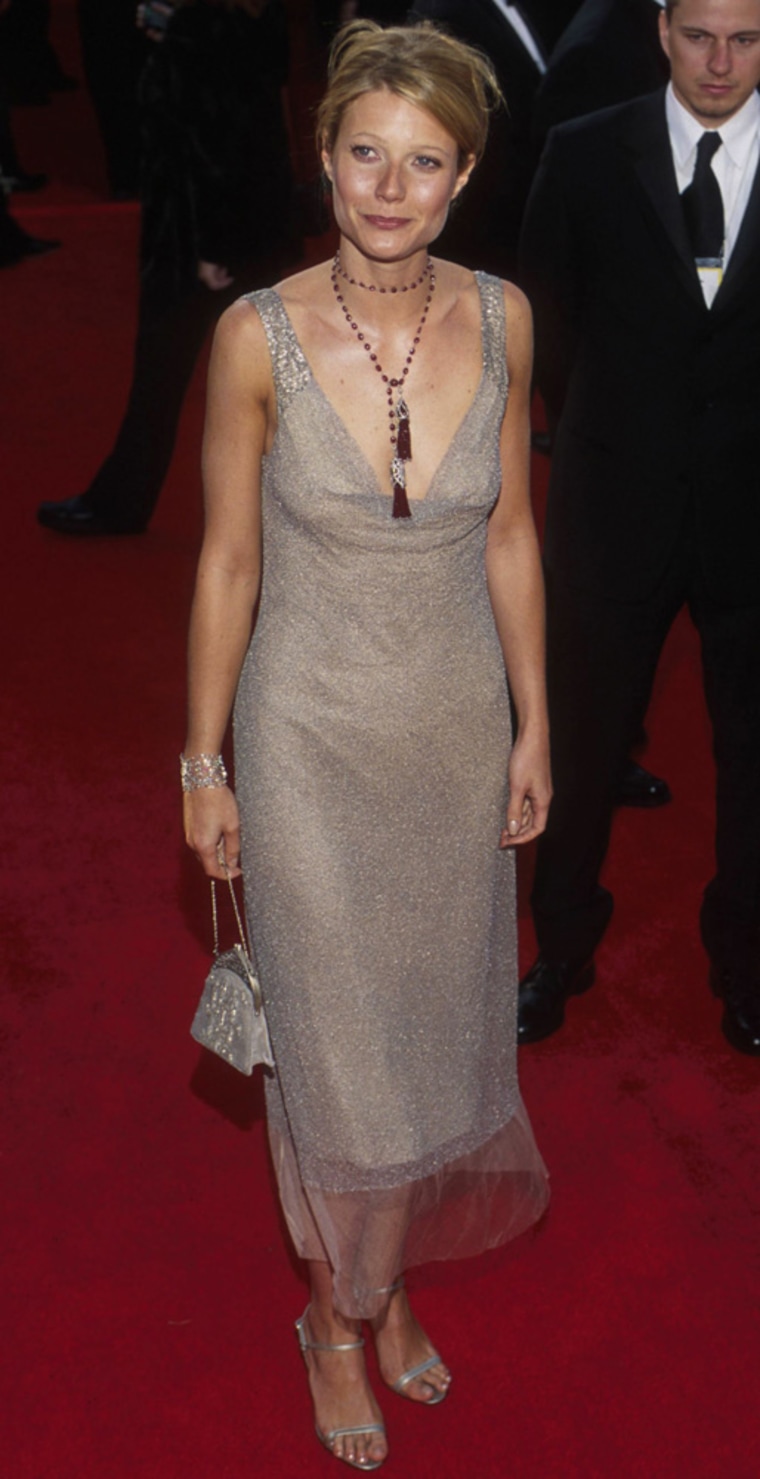 Being named on the Oscars worst dressed list is never easy – a lesson which newly-minted Oscar winner Anne Hathaway learned last week.

The "Les Miserables" star's pale pink Prada dress was criticized for its unfortunately-placed darts, which quickly became the talk of the Twitterverse, even inspiring a mock Twitter account (sample posts include: "I'm cold. Would anyone mind if Anne wore the red carpet?"). Others called the dress "perky," "Paltrow-esque" and "leaving little to the imagination," all things which can be viewed as either good ... or bad.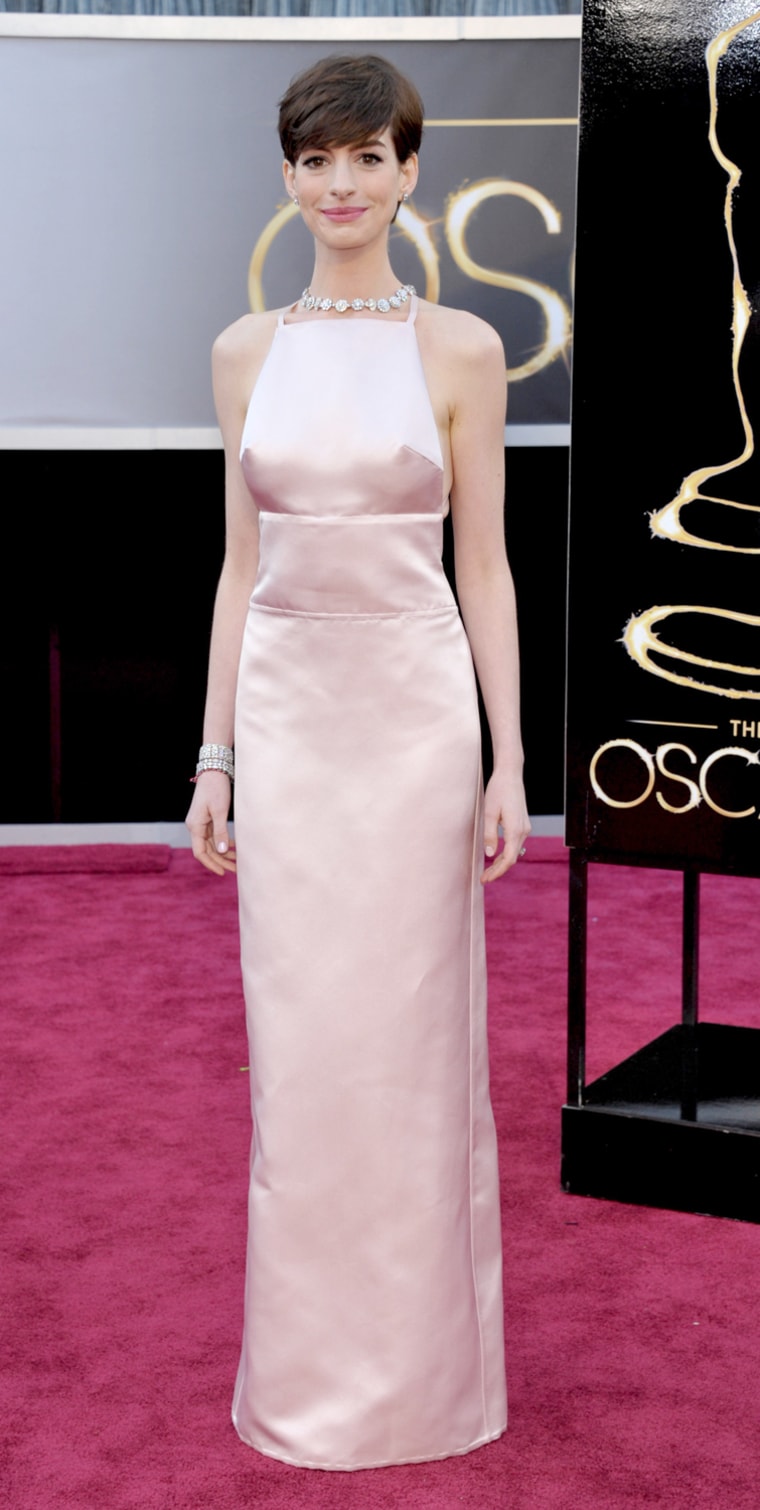 In our TODAY.com Oscar fashion vote, Hathaway's dress came in second to last, with Jennifer Lawrence's Dior selection coming in first.
More from TODAY:

Les Nipplerables? Hathaway's dress draws attention
Jennifer Lawrence on 'Photoshopped' Dior ad: 'Doesn't look like me at all'