We're reeling from the Voice-tastic news that Blake Shelton and Gwen Stefani have confirmed that they're an item. Stefani, a superstar singer, entrepreneur, designer, and TV personality turned (wait for it) 46 on Oct. 3 — a fact you might never guess based on her insane physique and youthful exuberance. She defies her age with a stunning wardrobe that is ever true to her essence as a trendsetter and a true original.
Here are 8 style lessons we've learned from the star over her years in the spotlight.
1) Be yourself
From her very first years in the public eye, Stefani has demonstrated through her style that fashion can be all about fun and personal expression. We love her eagerness to take risks, play with color and pattern and texture, and never seem to take it all too seriously.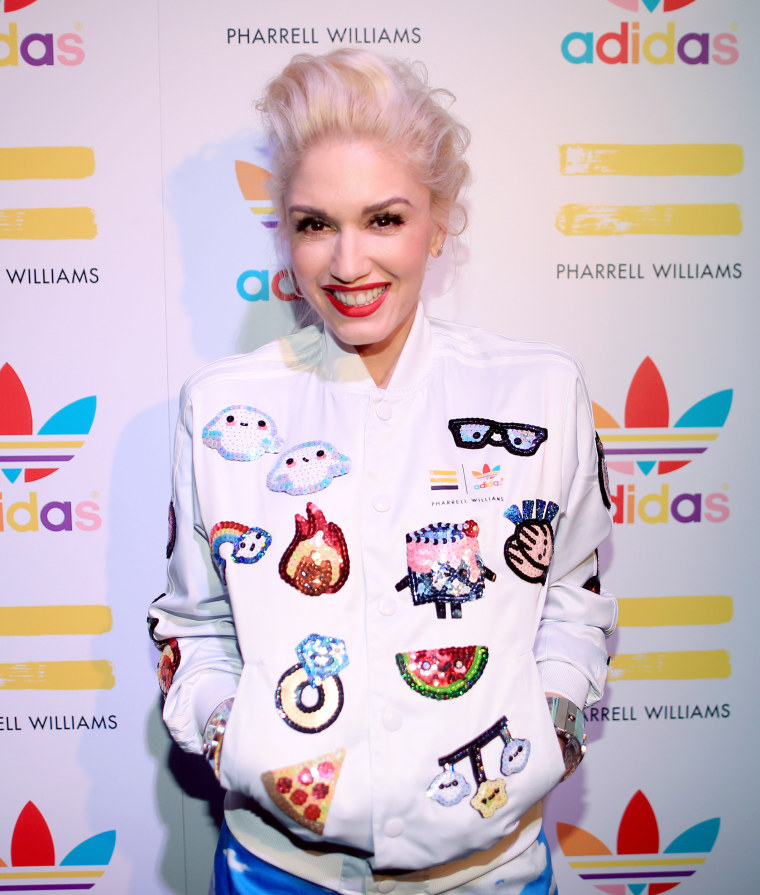 2) Play to your strengths
Stefani's well known for her fit physique, and her super-toned abs set the example that strong (not skinny) is sexy. When it comes to her personal style, she puts those abs plainly on display, demonstrating an example for each of us to play up the assets that make us personally most proud… whatever those are.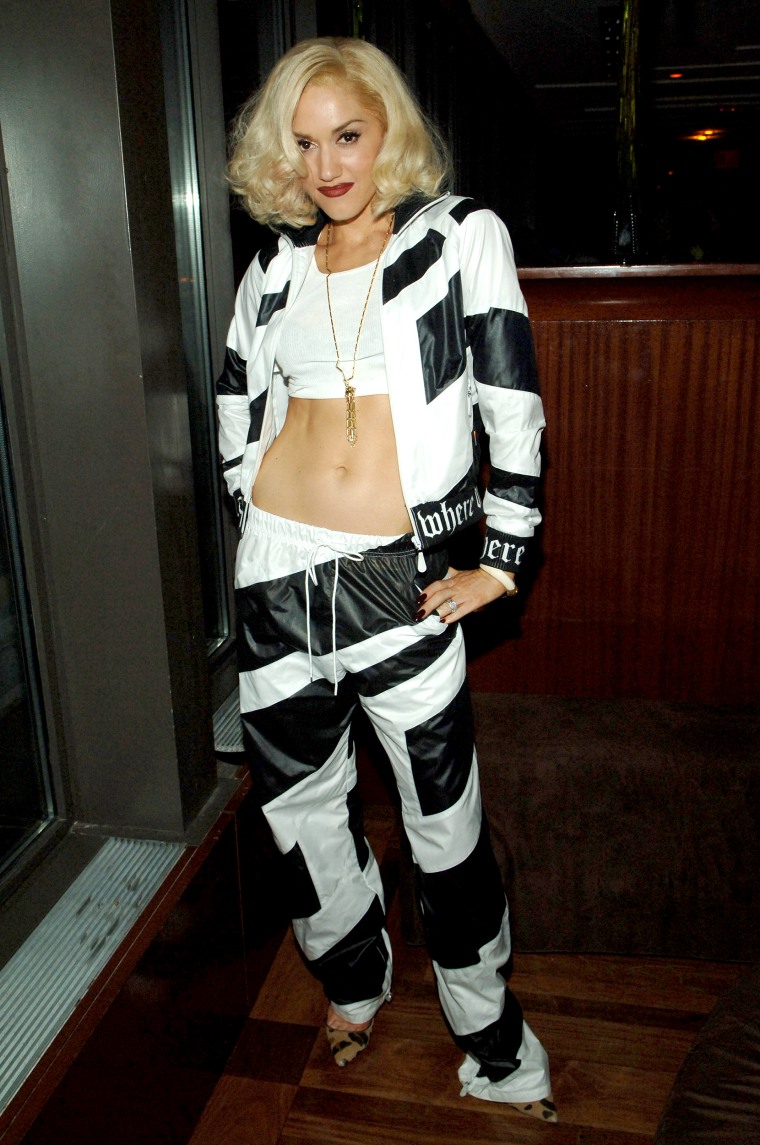 3) Maternity doesn't mean muumuus
Pregnancy doesn't have to mean sacrificing personal style, or hiding that bump behind yards of fabric. Stefani showed us that pregnancy can look super sexy and chic (even if we still can't quite imagine tottering around in those heels with a baby on board)!
4) Casual can be chic
It's not all red carpets and dressed-up glam for the mom of three. But even when she's super casual and dressed down in jeans, she manages to look totally pulled together and paparazzi ready, an inspiring street style feat we admire.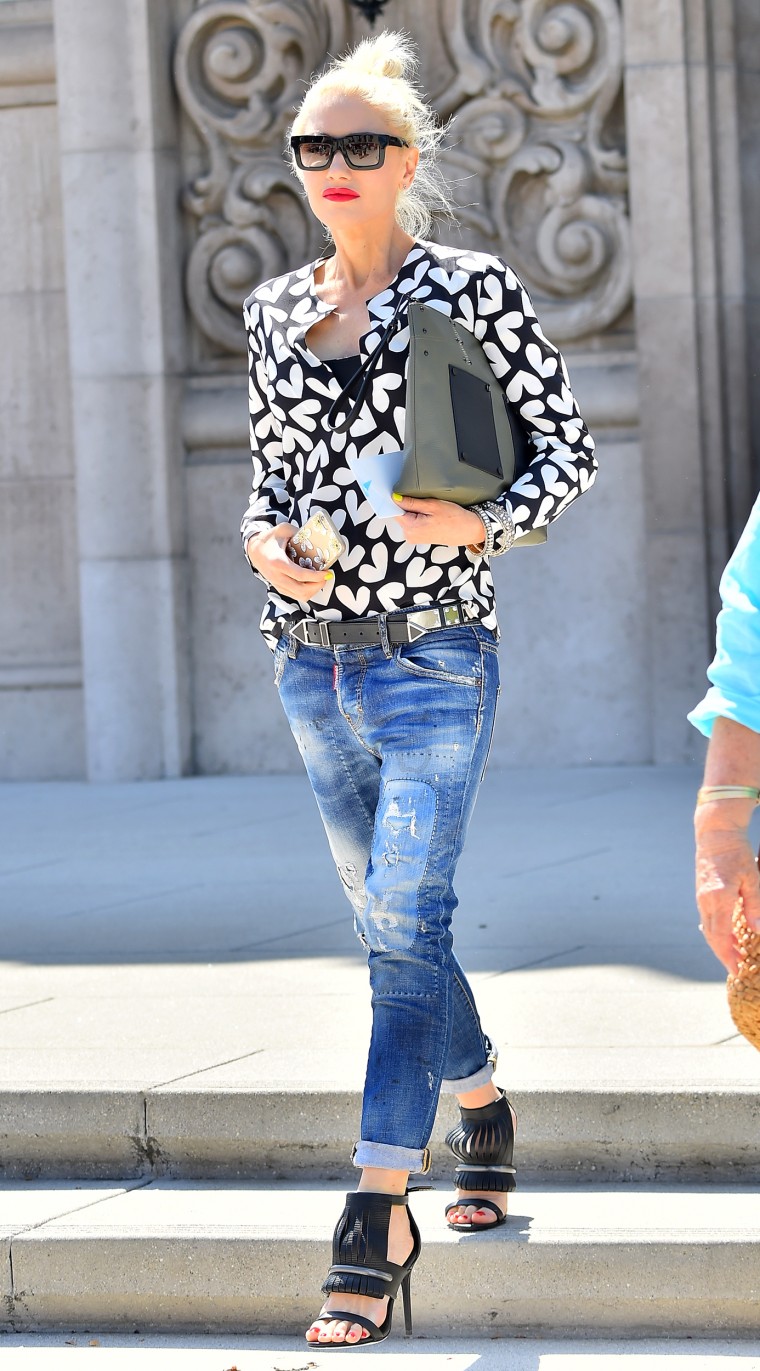 5) Update traditional silhouettes
Through her wardrobe, Stefani sometimes makes references to fashion traditions or style icons — but then gives them a twist that makes the looks all her own. Marilyn Monroe famously wore floor-length satin, for instance… and Stefani did too, but gave it her own stamp.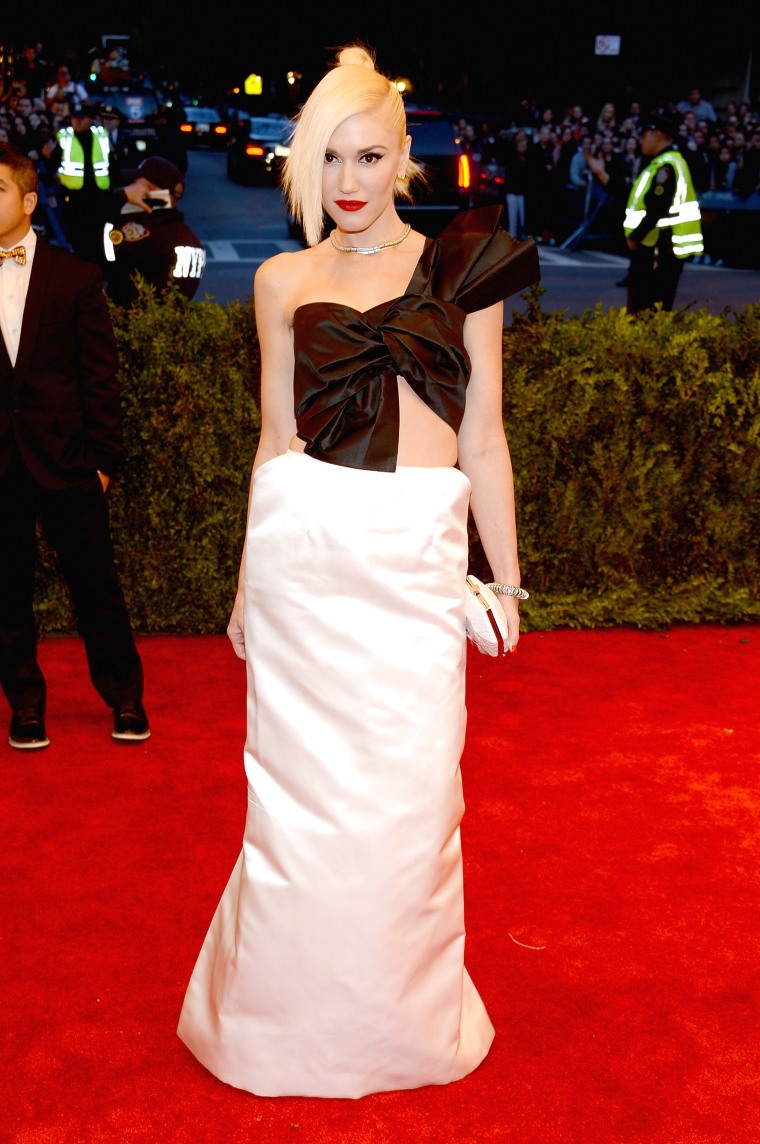 7) Pants can be sexy
Sure, Stefani knows her way around gowns and dresses. But she also loves to mix things up: We love how she's showed us that pants can be just as sexy and feminine — and more conversation starting — than a more expected dress or gown.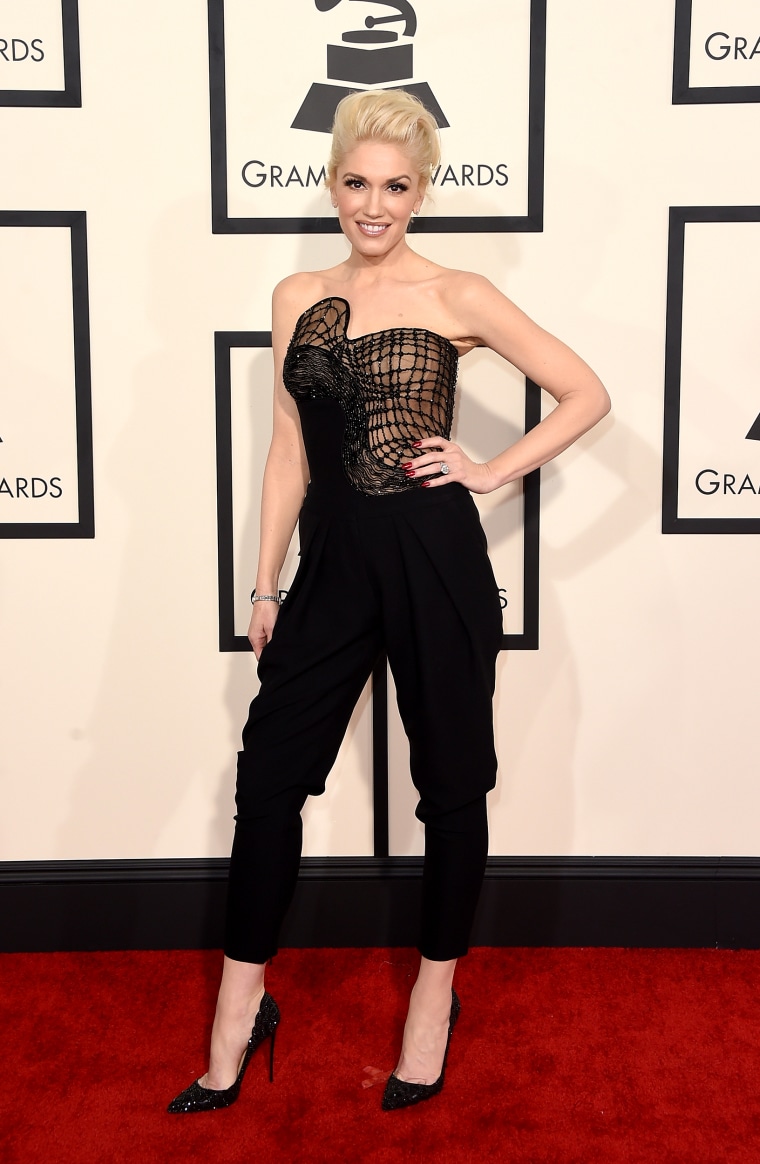 8) Stay out of the sun
To protect her signature fair skin — and set an example of safety for her kids — Stefani stays out of the sun. But of course she does it in an impeccably stylish way, for instance with light layers and a coordinating umbrella at Malibu beach.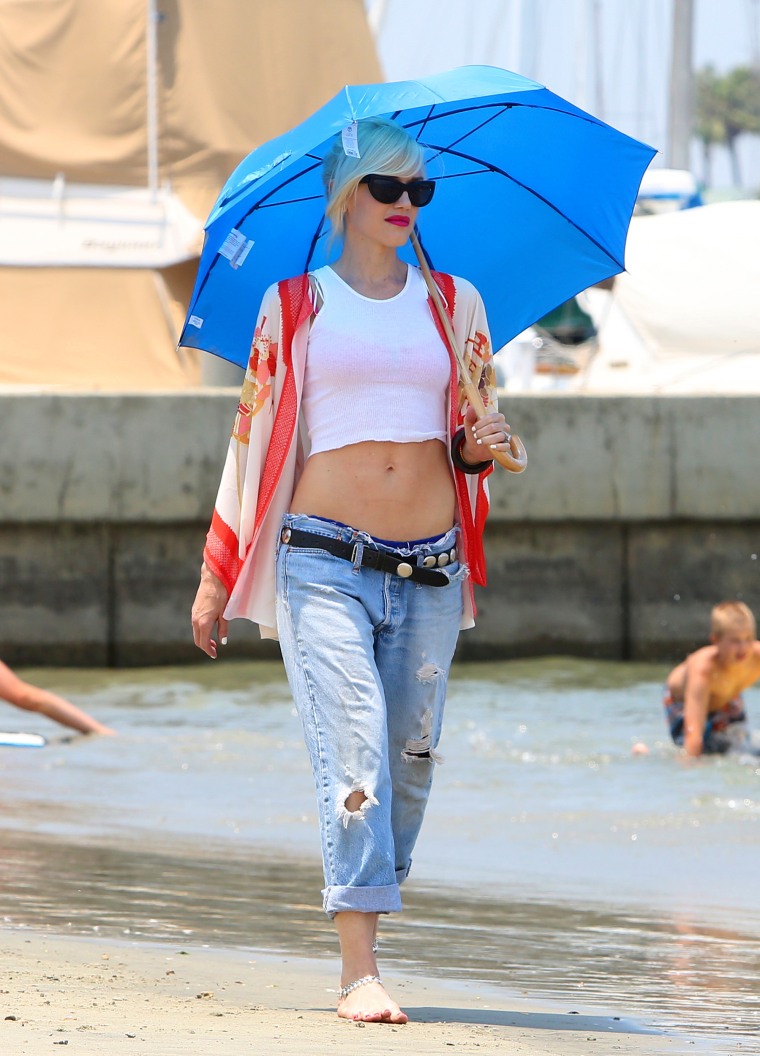 9) Make a statement
Sadly, Stefani's longtime marriage to Gavin Rossdale recently ended. Nevertheless, that famous gown she wore to their 2002 wedding in London will go down in history as one of the most epic celebrity wedding dresses of all time. It's one of countless examples of times that Stefani showed she was bold and fearless — even while elegant and graceful.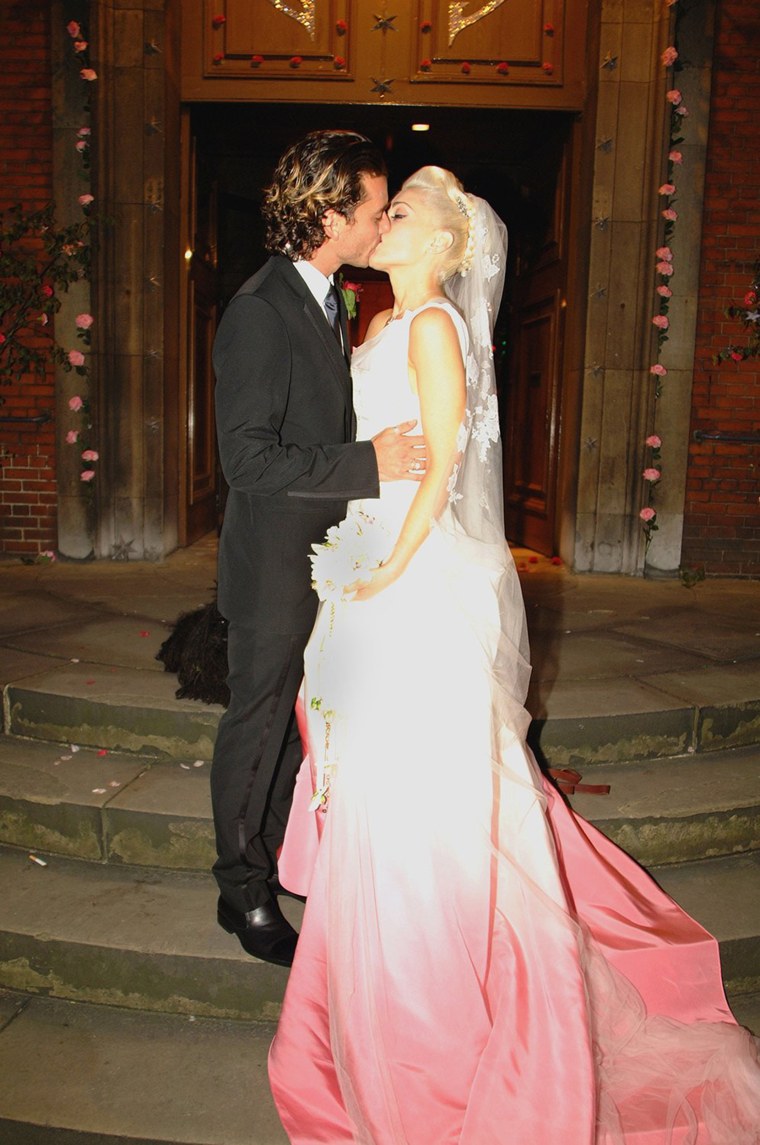 Alesandra Dubin is a Los Angeles-based writer and the founder of the lifestyle blog Homebody in Motion. Follow her on Facebook, Instagram, Google+ and Twitter.