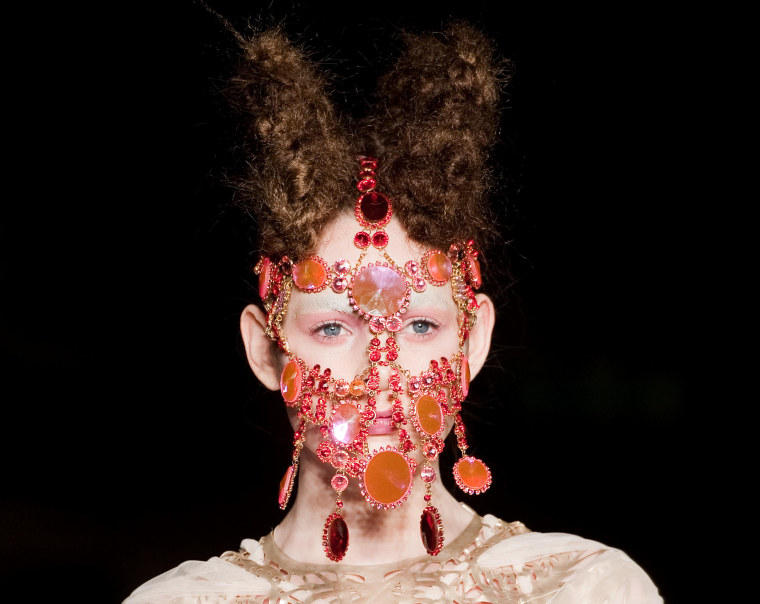 Are these jeweled headpieces wonderfully creative or totally Gaga?
Israeli designer Inbar Spector — known for her festive, avante-garde creations — sent her models down the London Fashion Week runway on Monday in exotic, colorful face masks by Lara Jensen. The glittering, gothic masquerade featured billowy, romantic tulle bottoms and intricate, ruffled tops, which were made all the more dramatic by the sparkly facial accessories.
Are you a fan of this couture-esque jewelry gas mask? Or is it ... a bit much?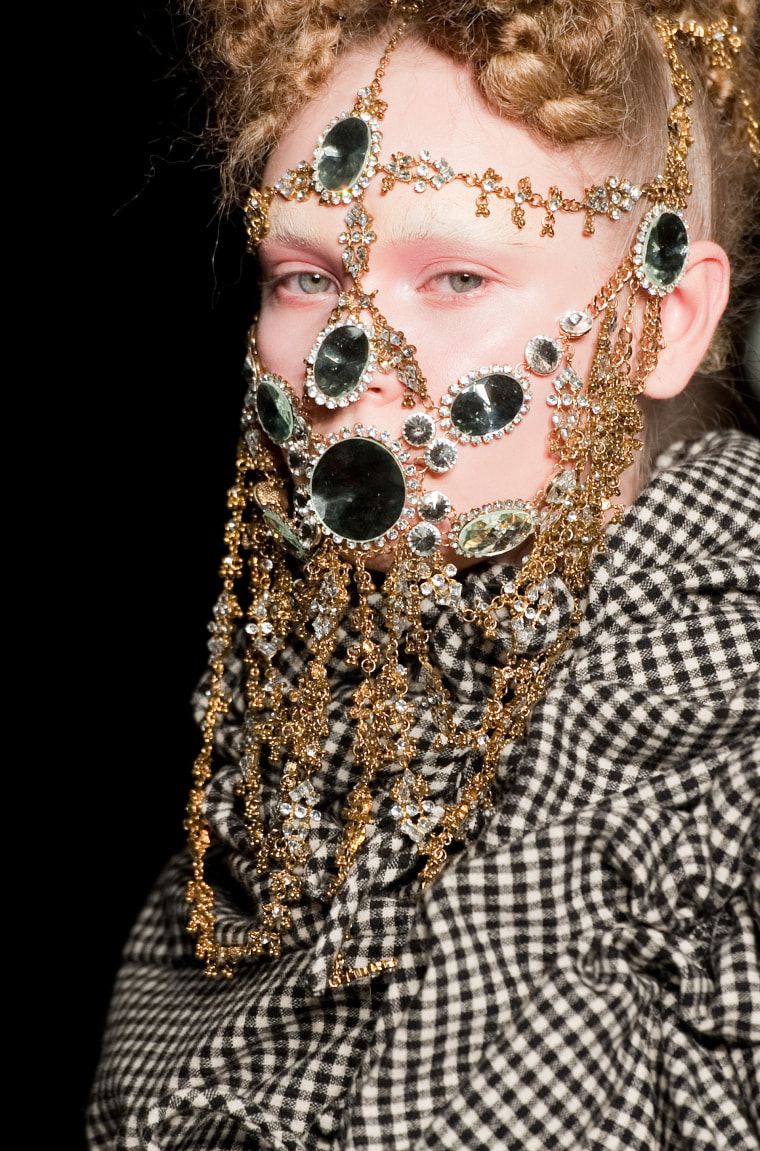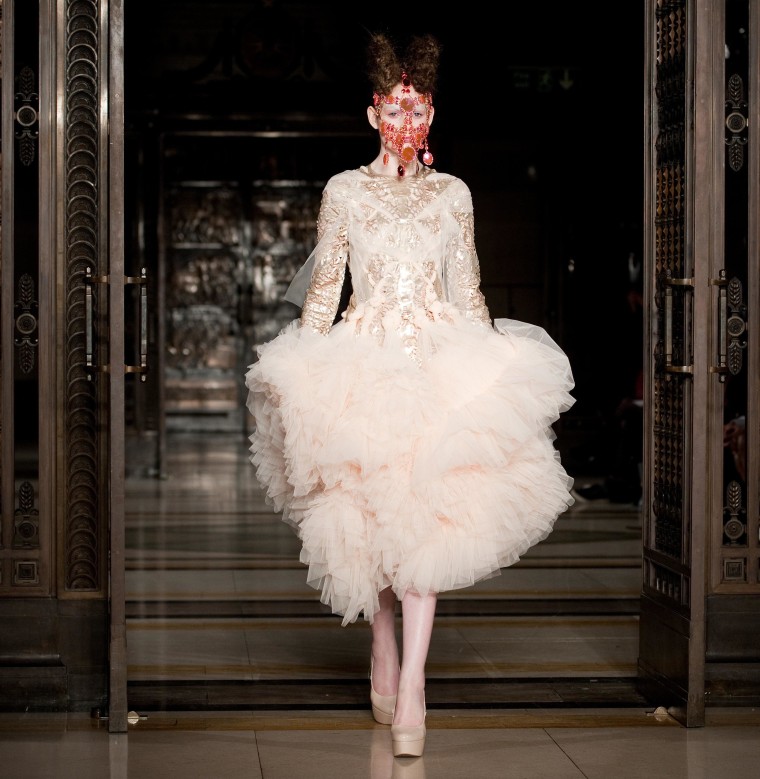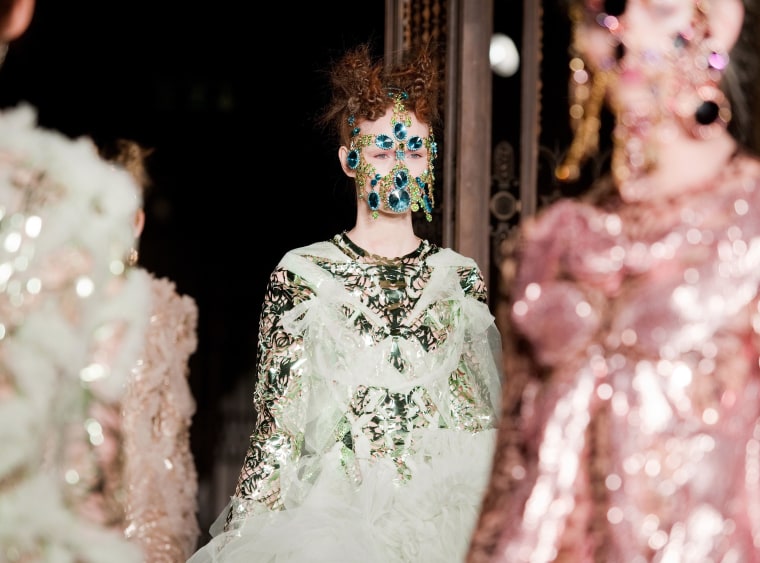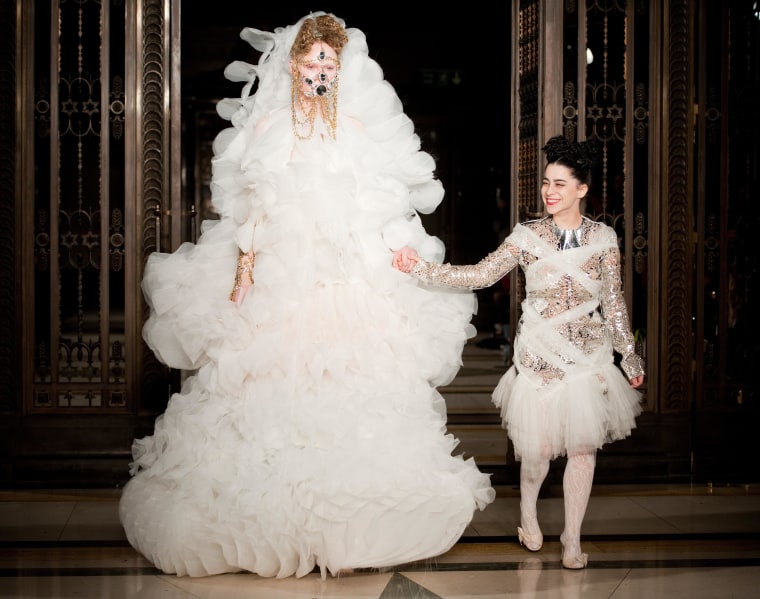 Rina Raphael is a TODAY.com editor whose most avante-garde outfit is a bright blue Snuggie.
More: Slideshow: Kooky fashion on the runway