The highly anticipated live production of "Grease" aired Sunday night, and while Vanessa Hudgens stole the show with her take on the fan-favorite role of Rizzo, the whole cast deserves credit for bringing the classic characters back to life.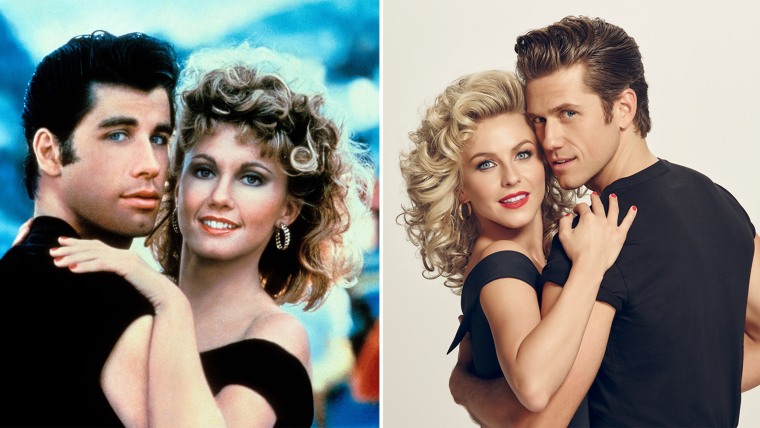 Julianne Hough made a picture-perfect Sandy Olsson, while Aaron Tveit suited up as her main man Danny Zuko. But, of course, they weren't the first to don those particular 1950s high-school duds.
Many have played those parts over the years, but none more famously than the stars of the 1978 feature film version. For those who grew up on that flick, Olivia Newton-John set the Sandy bar, John Travolta was decked out as the quintessential Danny and Stockard Channing's Rizzo couldn't be rivaled.
MORE: How 'Grease' made its stars look like teens (or at least tried)
But nostalgia has a way of making things look even better in our memories. So in fairness, take a look at these side-by-side shots and decide who you think really wore the Rydell High looks best.
Classic Sandy: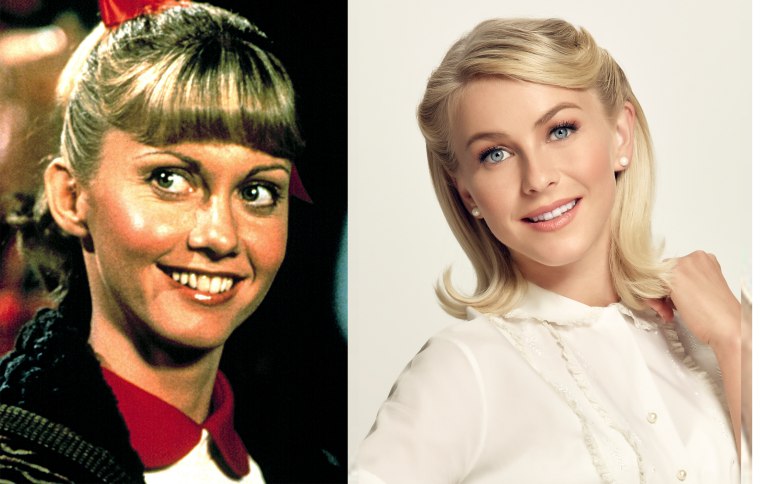 T-Bird Danny: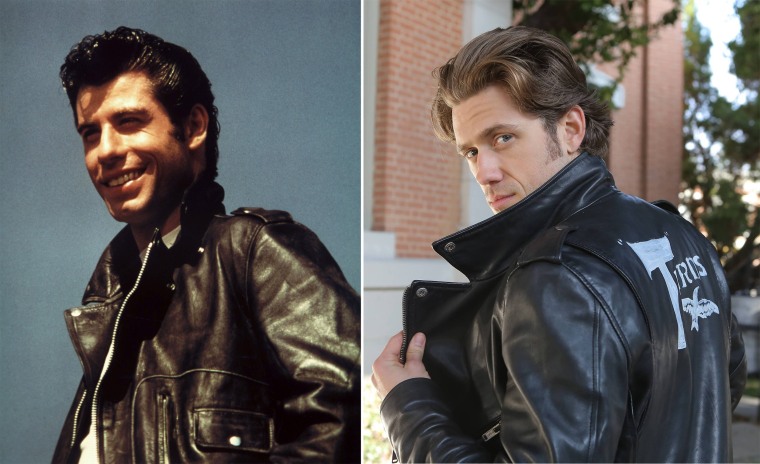 Rizzo's Dee-lightful impersonation: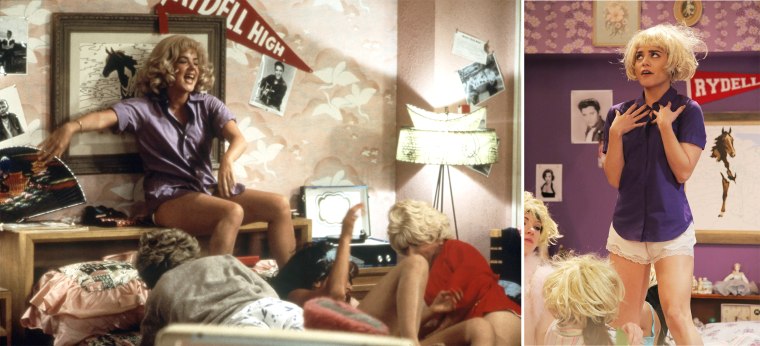 Principal McGee at the mic: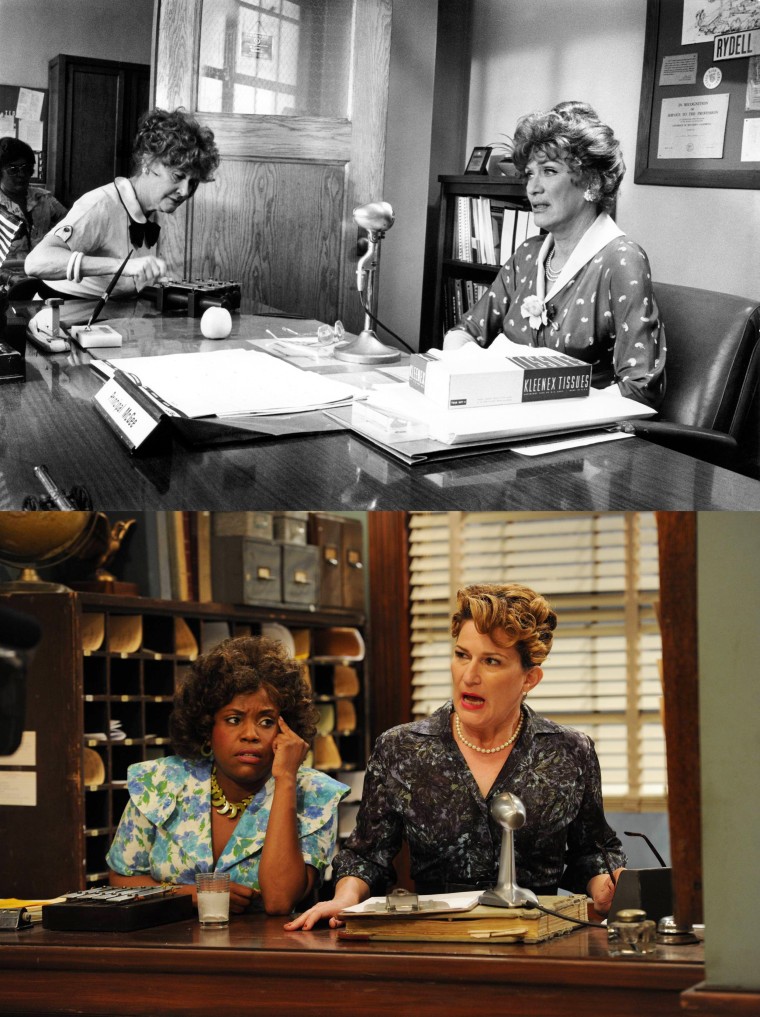 Dancing duo: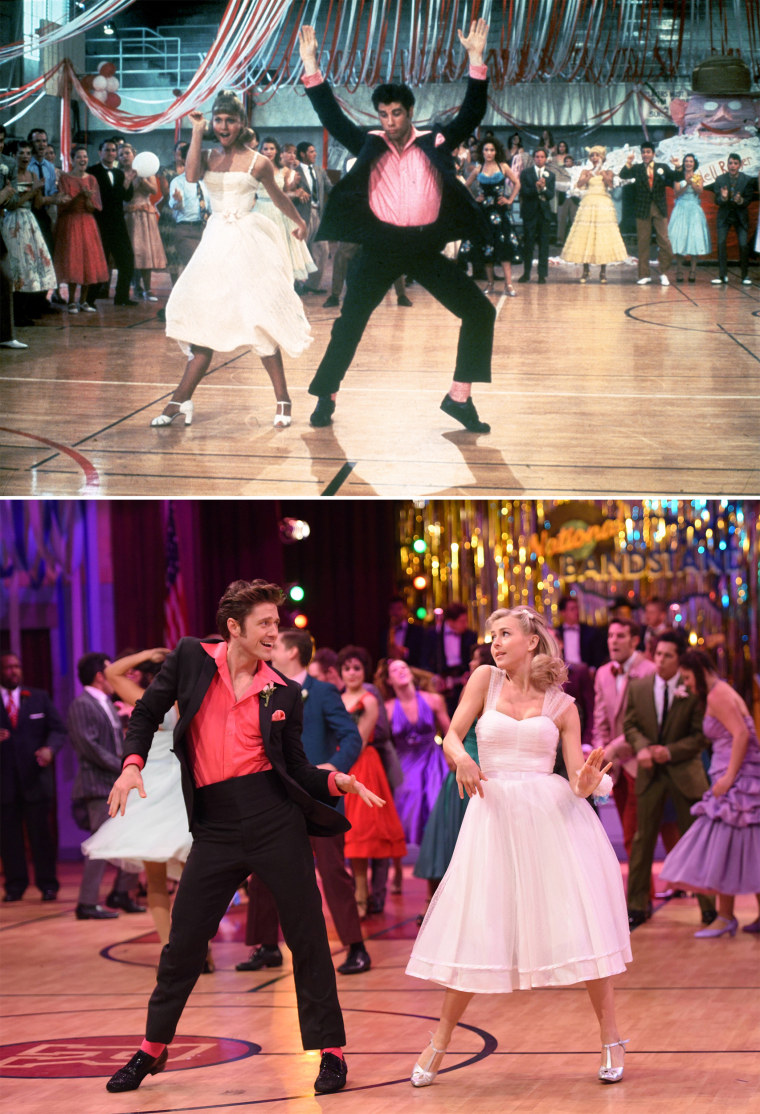 Bad-girl Sandy: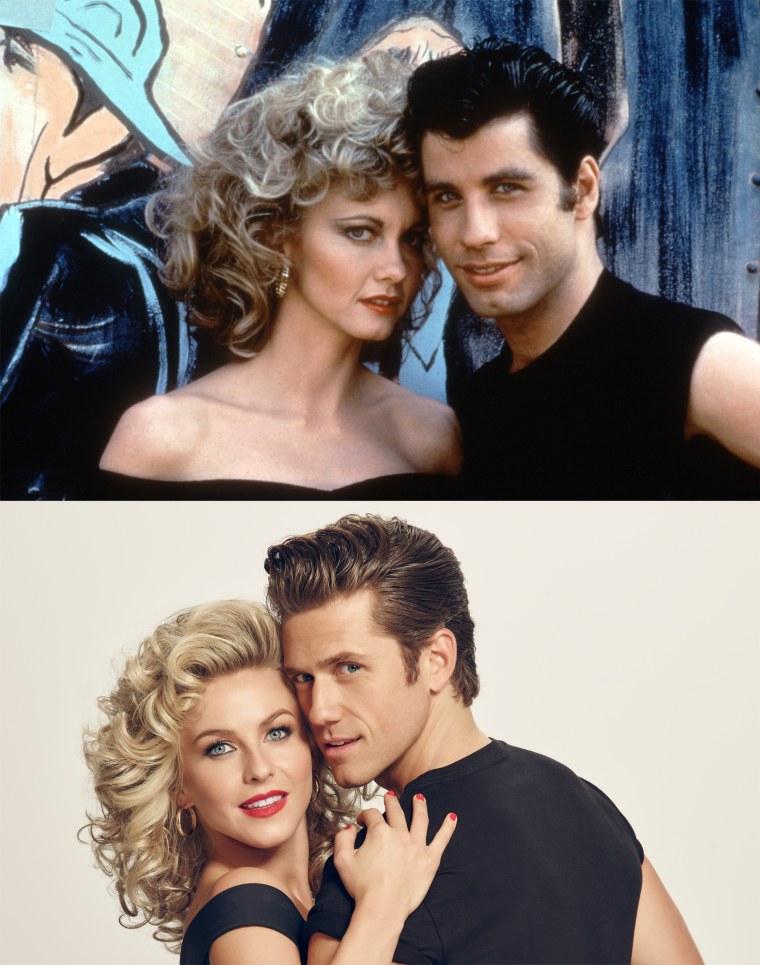 MORE: Vanessa Hudgens wows in 'Grease: Live' just 1 day after father's death
Follow Ree Hines on Twitter.