It's like modern art — for your face!
This new and exciting beauty trend is all about taking risks and being bold. Graphic eyeliner is just as it sounds: A way to draw graphic and cool designs with your eyeliner. That means no more struggling to perfect a cateye or follow the crowd with a simple line. Pick a look you like and go for it!
Hesitant to try it for yourself? The makeup artists at Rouge NY showed TODAY.com a simple way to test the trend.
G is for ... Graphic eyeliner.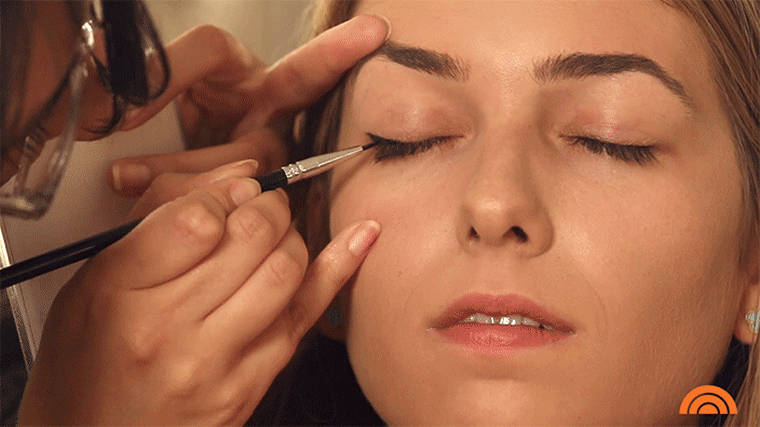 Look for a liquid eyeliner and an ultra-thin brush.
Get creative! Pick a design and go for it. The best part is that you don't have to pick the same exact design for both eyes — they should coordinate, but don't necessarily need to match.
If you're nervous about looking crazy, choose a look that will be mostly hidden when your eyes are open and flash a cool design each time you blink. We love these zebra stripes!
Curious what 'H' stands for? Check out our A-Z beauty GIF-tionary with 26 of the hottest makeup ideas.