The 2017 Grammy Awards red carpet did not disappoint! See the stars with the most gorgeous looks of the night.
Adele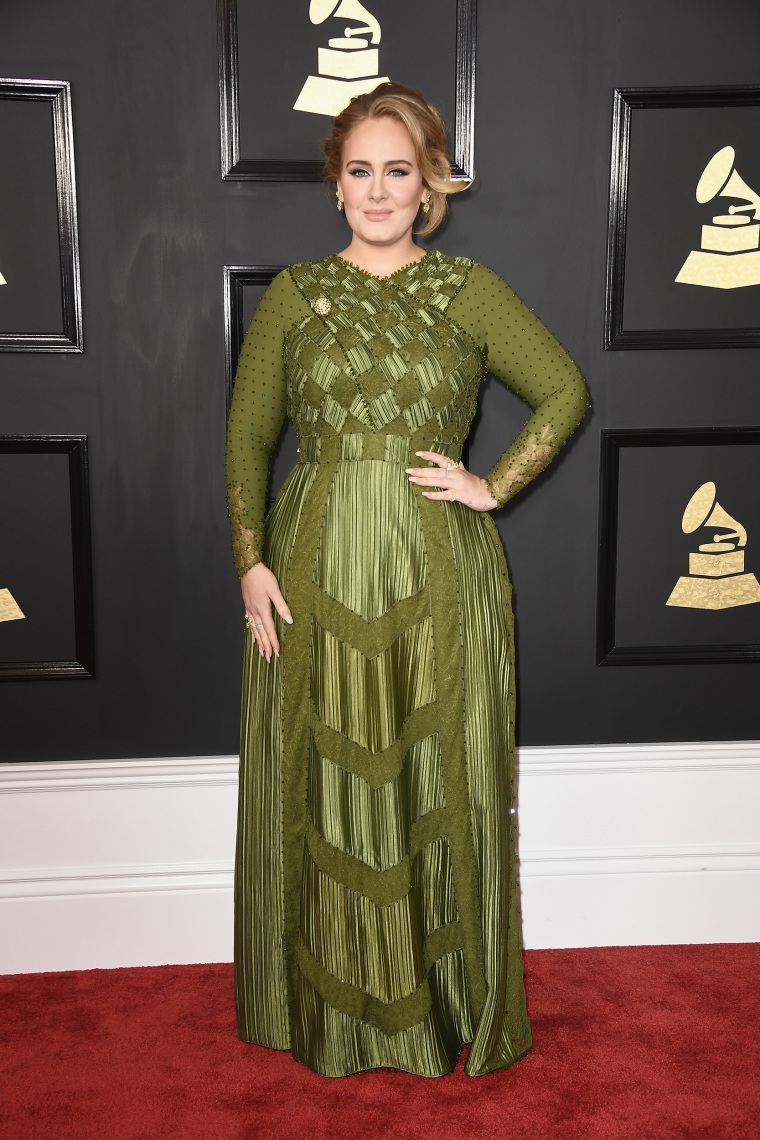 Gorgeous in green! Adele rocks the red carpet in a textured, sage green number. "Hello," indeed.
Carrie Underwood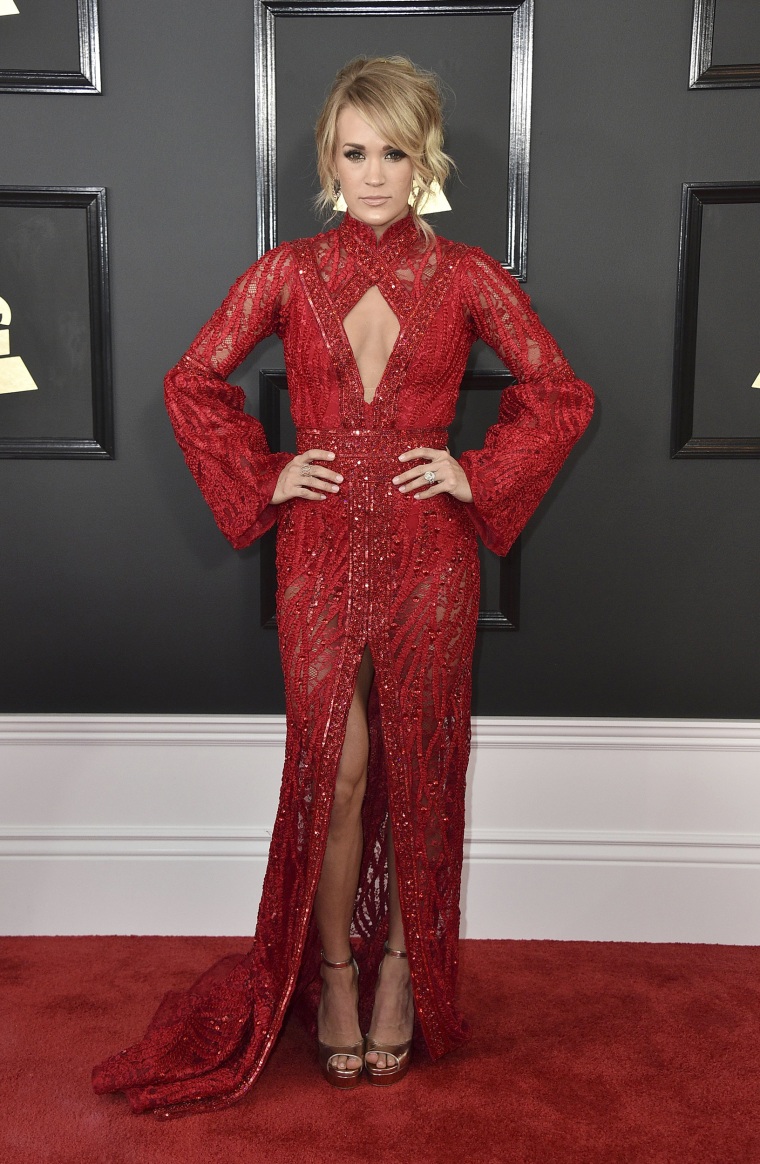 Carrie Underwood makes a knockout entrance in a beaded red gown with bell sleeves. Her perfectly mussed hair adds a laid-back touch.
Katy Perry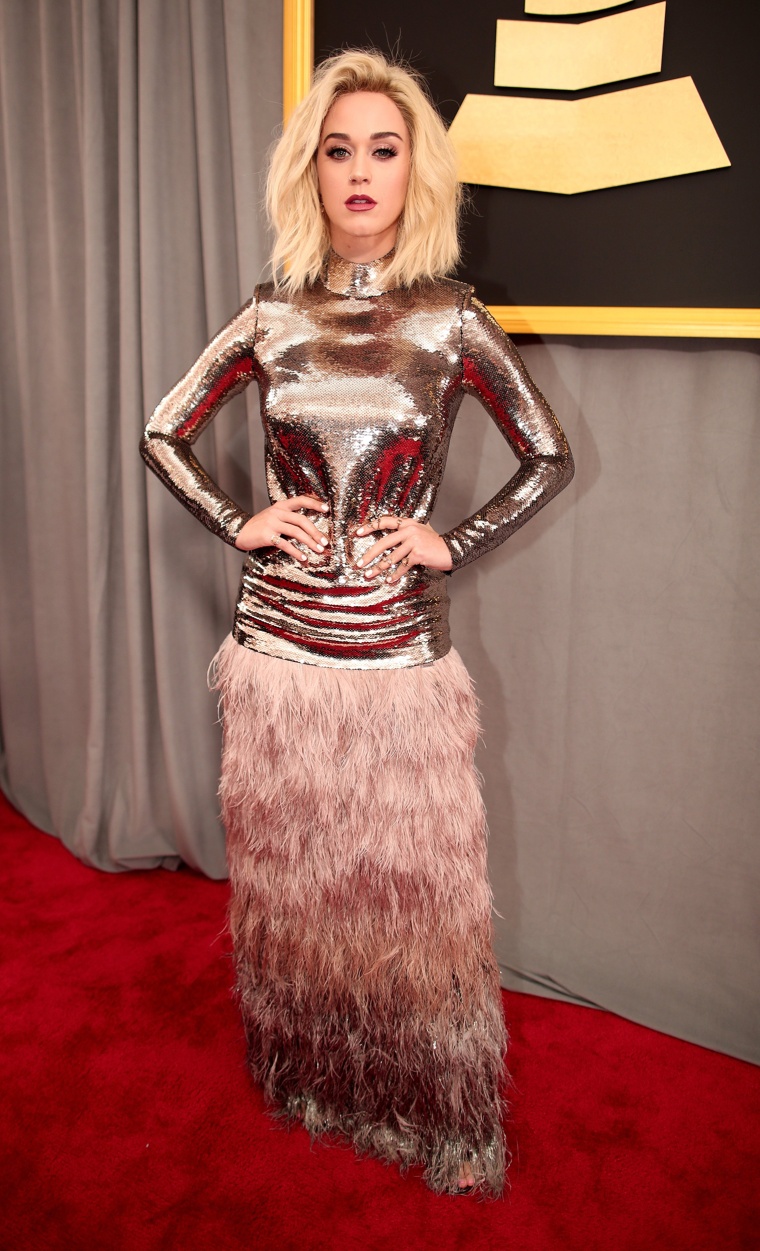 Who would've thought that sequins, feathers and blond hair could go all together in one look? Katy Perry, that's who! The pop star is owning her new platinum locks.
RELATED: See Katy Perry's hair evolution, and her new blond look
Jennifer Lopez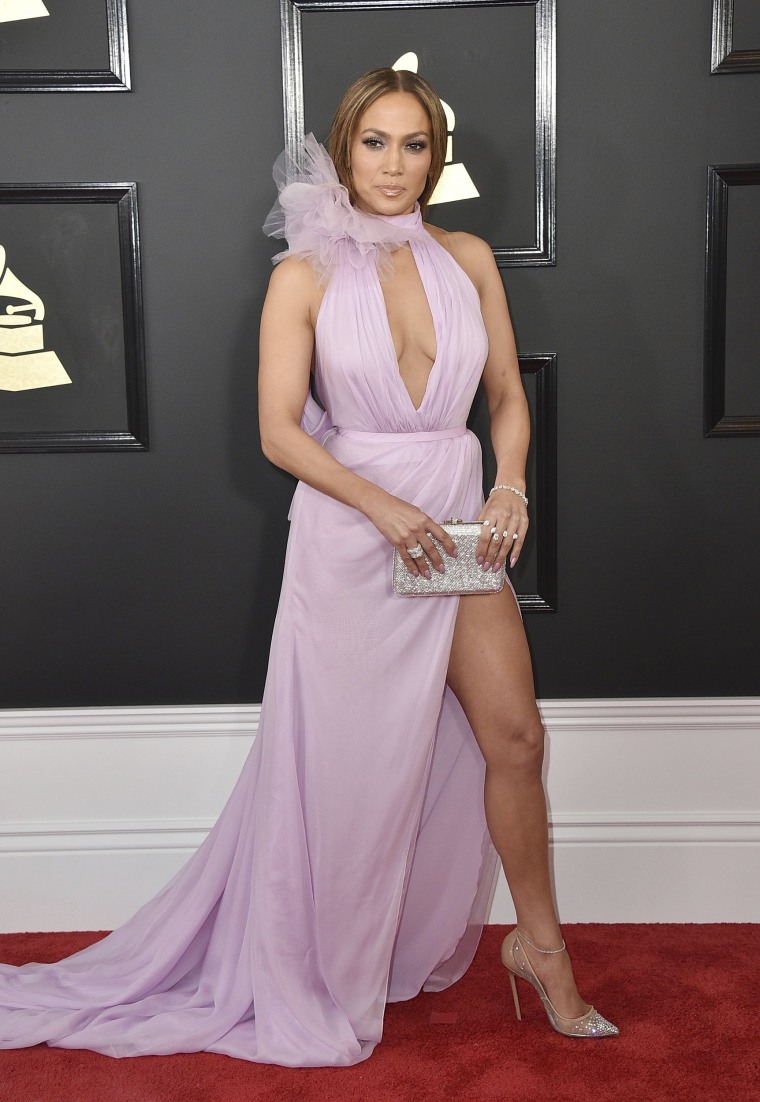 Jennifer Lopez is red carpet royalty in soft lavender and sky-high heels that almost look like glass slippers.
Rihanna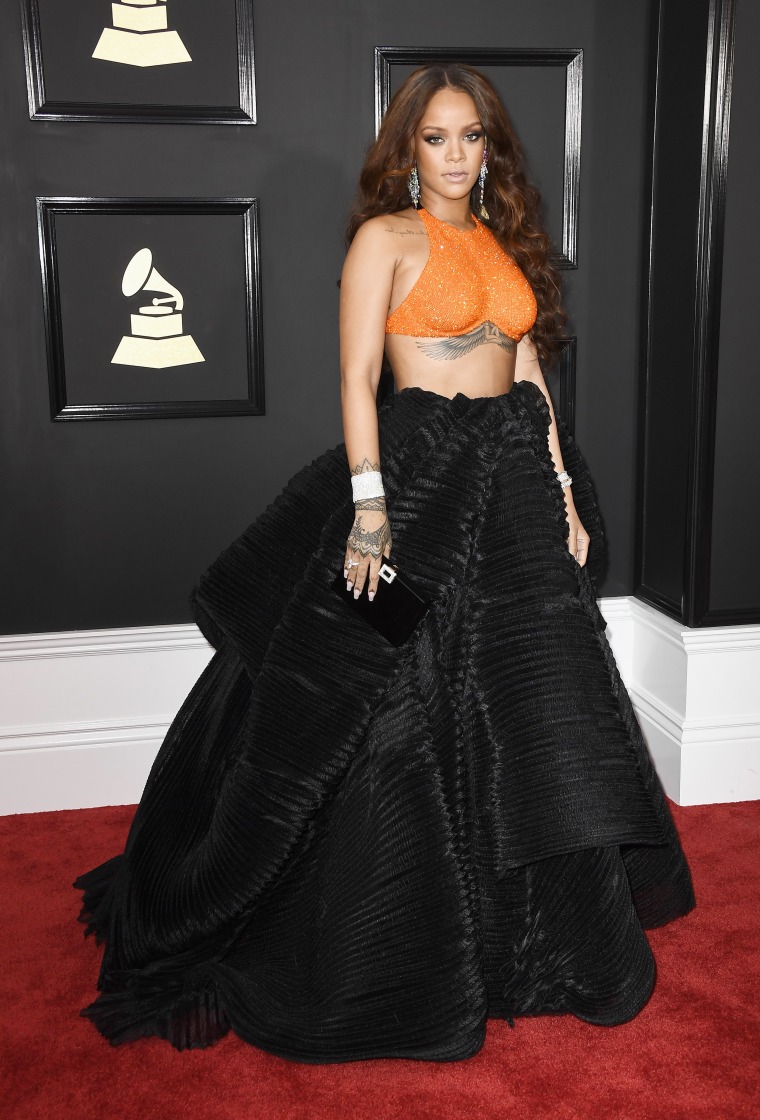 No one rocks a full, ballgown skirt quite like Rihanna.
Celine Dion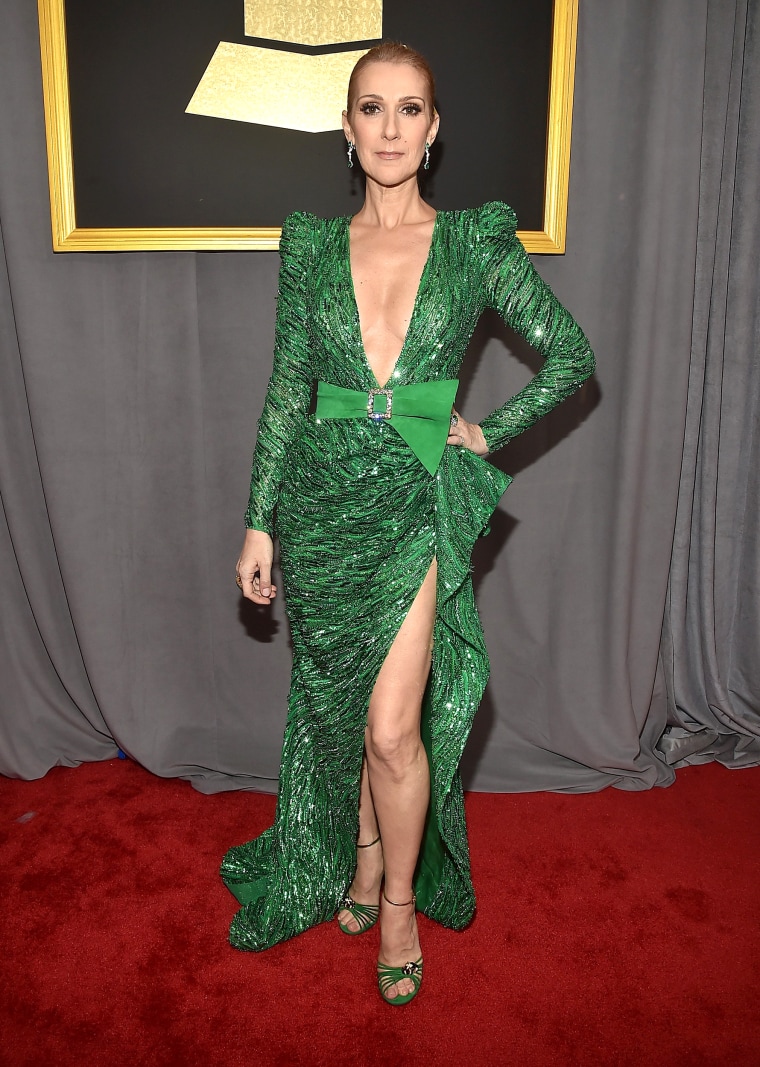 Celine Dion is a kelly green dream in this low-cut gown. Her sleek hairstyle let's her dress stay in center stage.
Paris Jackson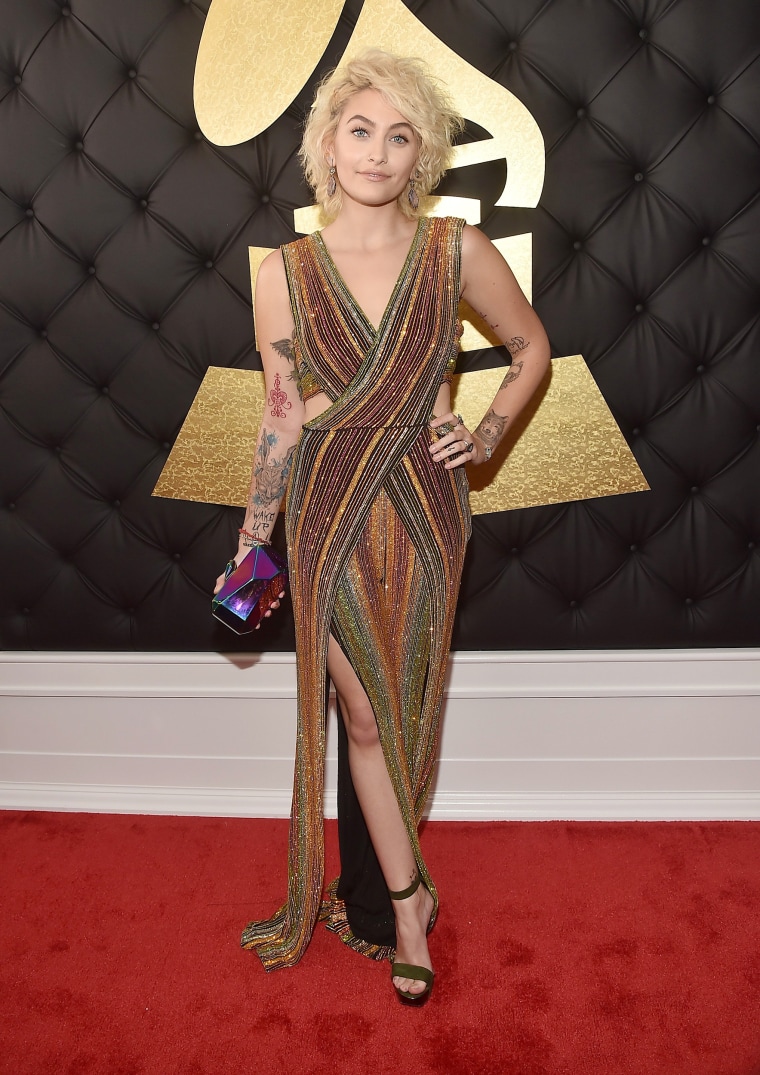 Paris Jackson, daughter to the late King of Pop, Michael Jackson, arrived on the Grammys red carpet in a glittery, rainbow jumpsuit.
RELATED: Paris Jackson opens up about Michael Jackson's death, personal troubles that followed
Lady Gaga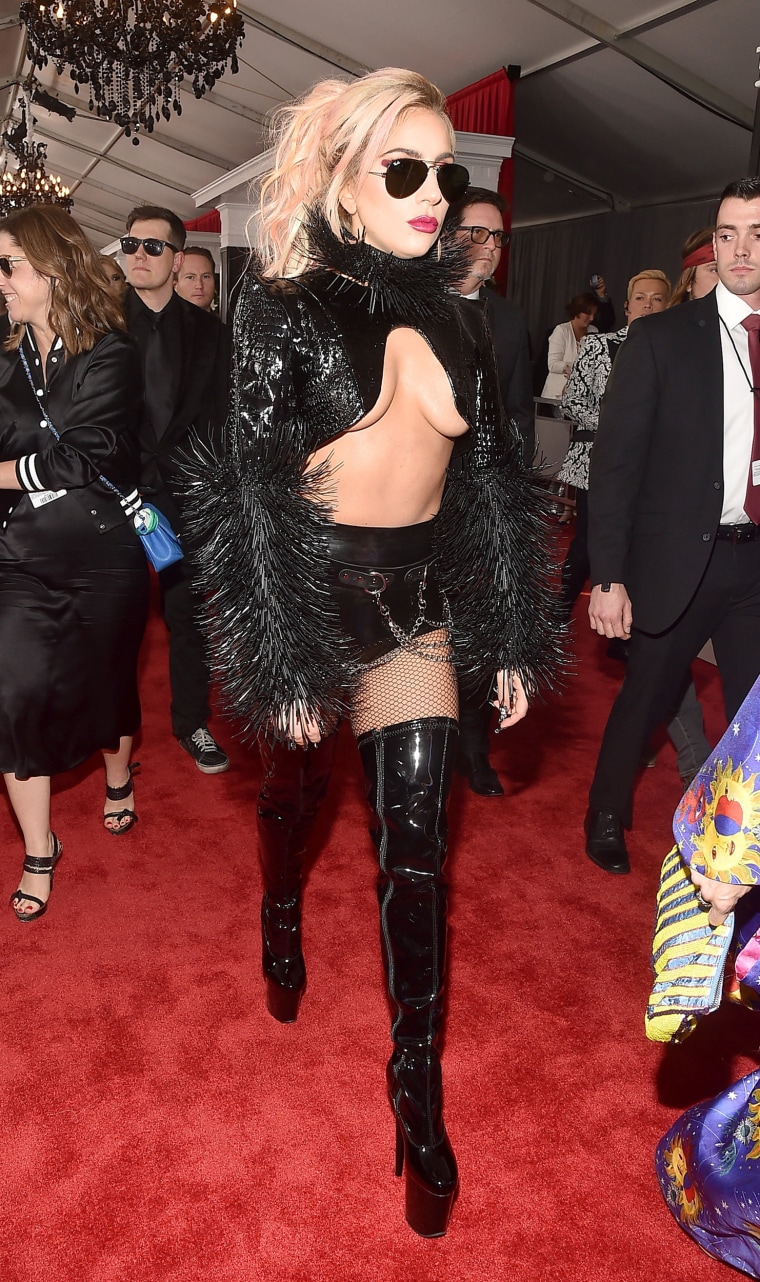 Fresh off her Super Bowl performance, Lady Gaga sticks with her outrageous signature style at the Grammys.
Faith Hill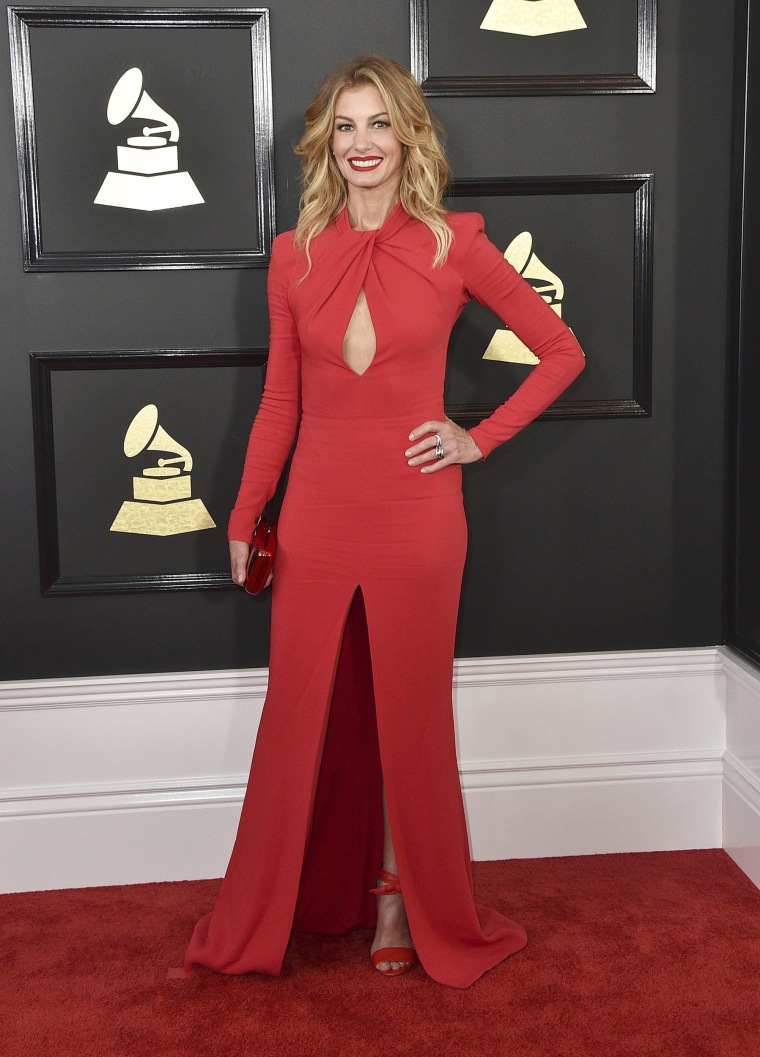 Lady in red! The country crooner certainly knows how to rock red on the red carpet.
Solange Knowles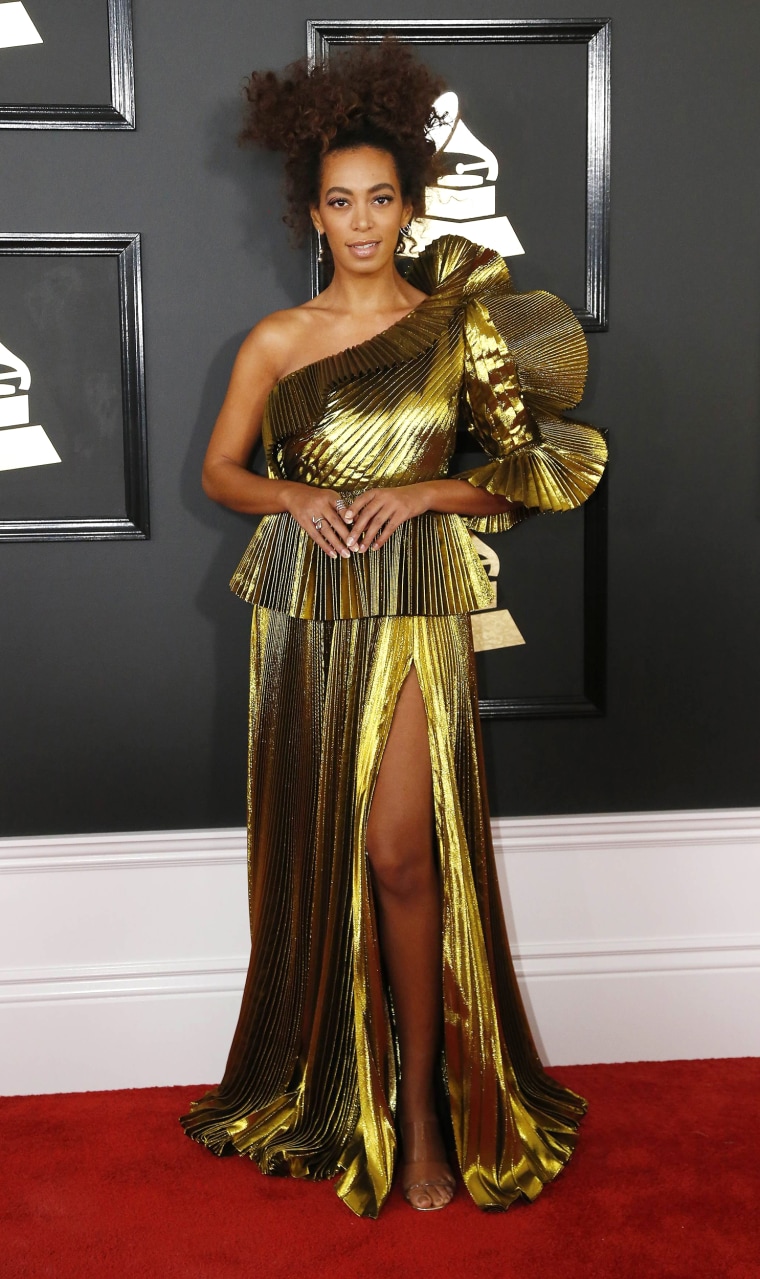 Solange Knowles is never afraid to take a fashion risk, as she proved once again with this one-shoulder, pleated number.
Tori Kelly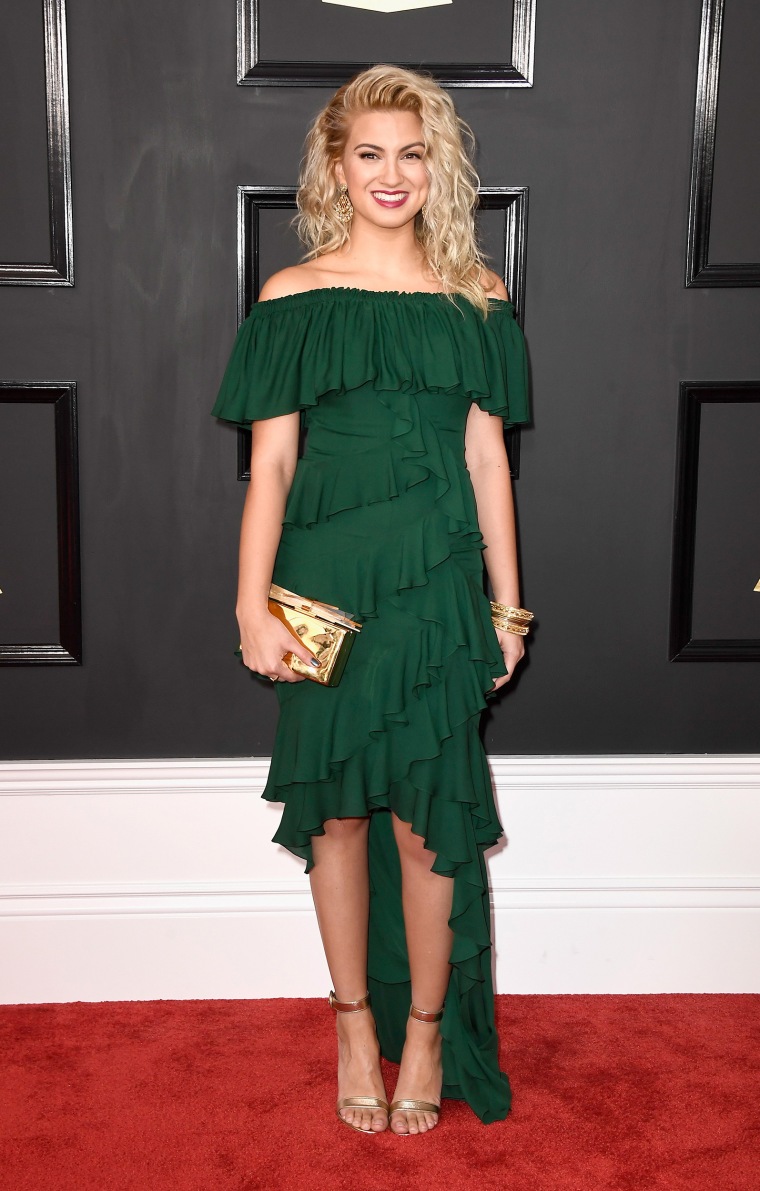 In a forest green "mullet" dress (defined by the high-low hemline) and a big smile, Tori Kelly makes an entrance at the awards show.
Demi Lovato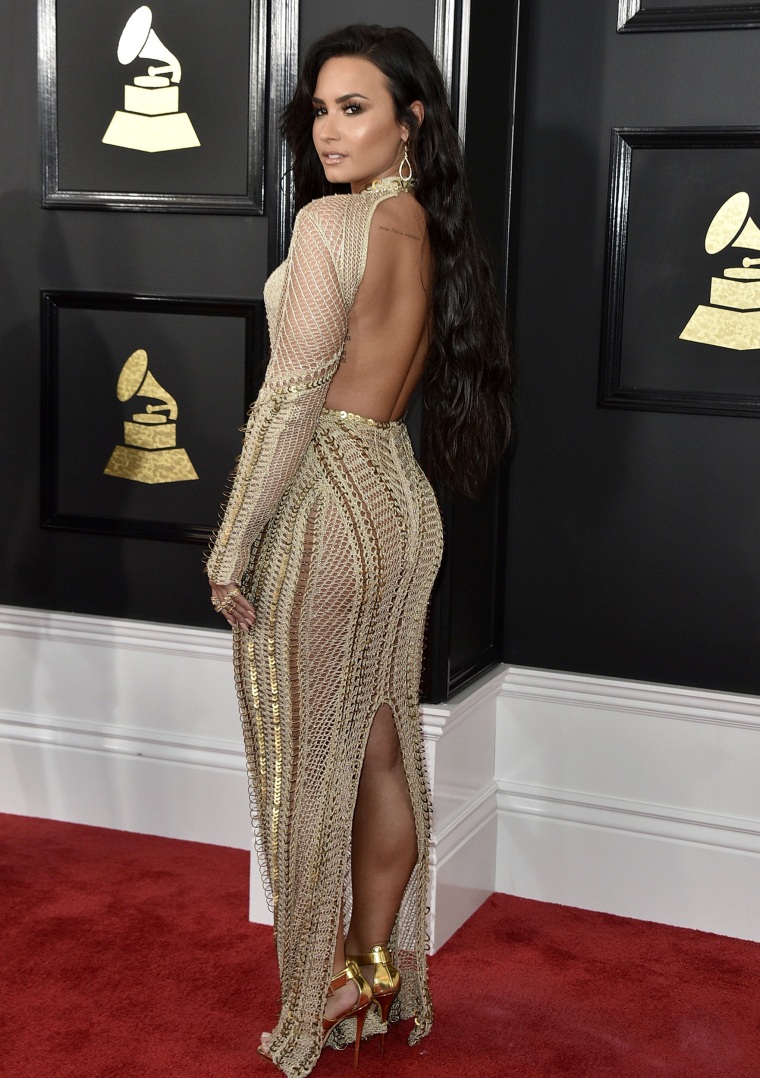 This child star is all grown up in gold mesh! The backless design makes the look even more special.
Heidi Klum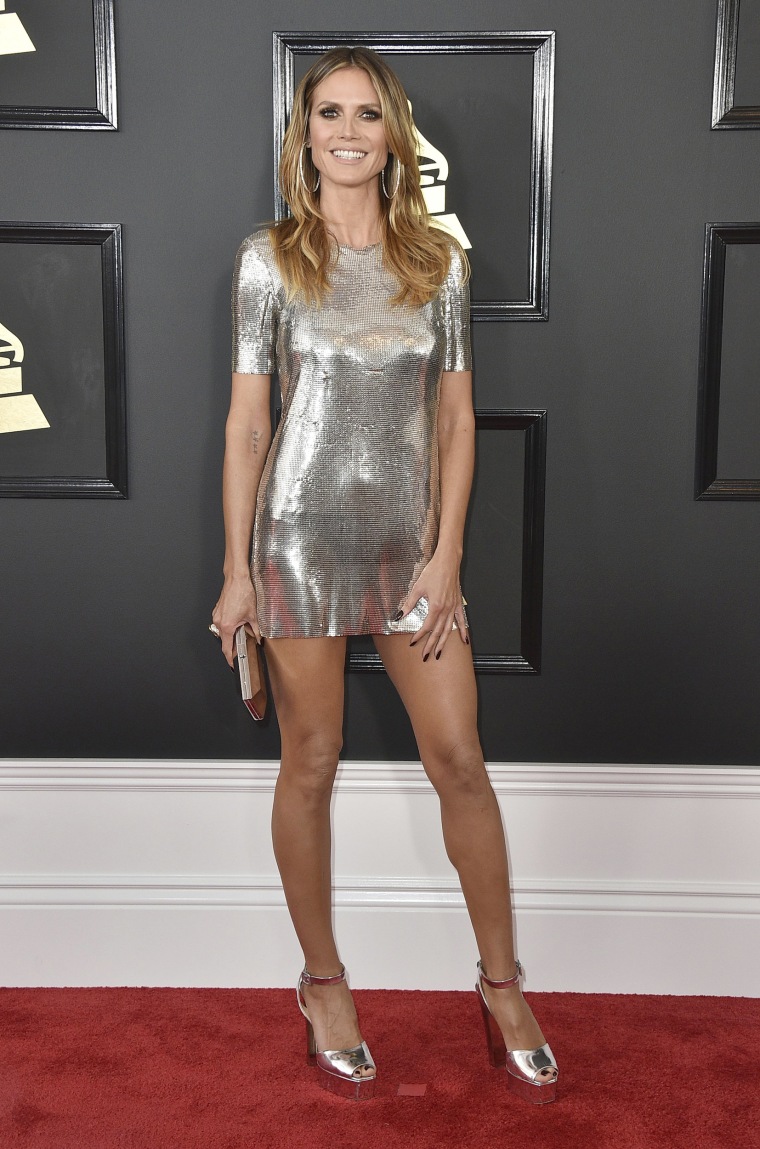 What's short, sleek and shiny all over? Heidi Klum at the Grammys! Her silver platform sandals add an extra-trendy element.
Kimberly Schlapman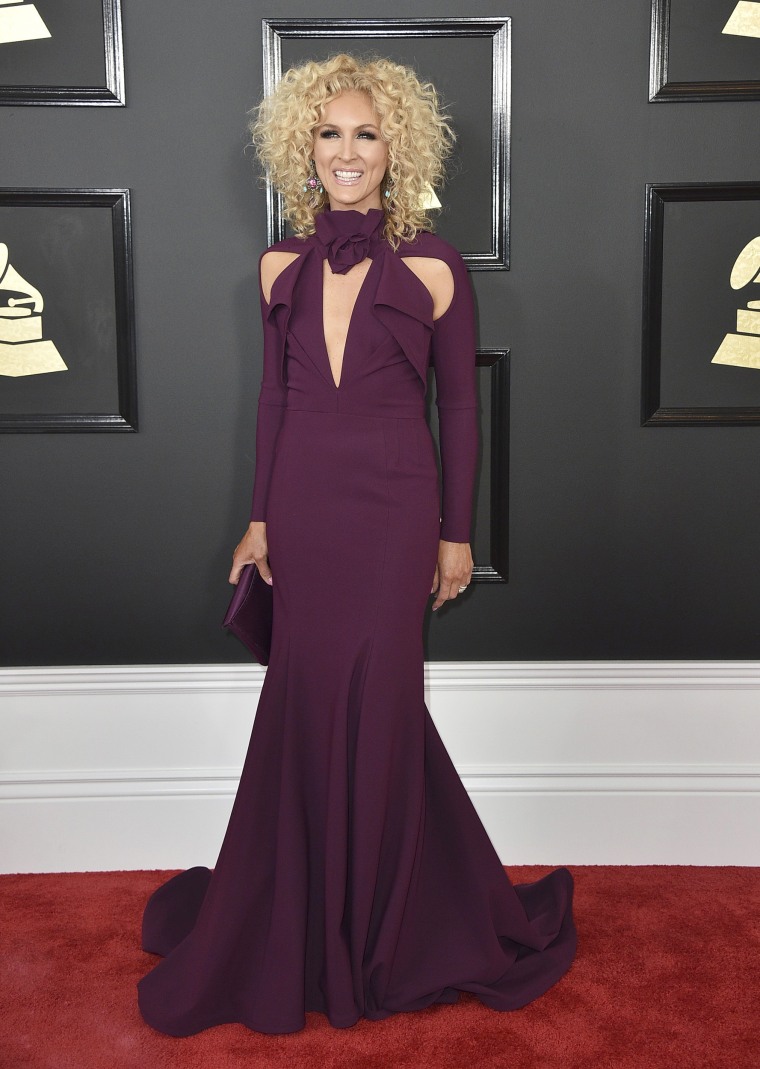 Eggplant purple looks absolutely amazing on Kimberly Schlapman. Not to mention, how incredible are her blond curls?
Andra Day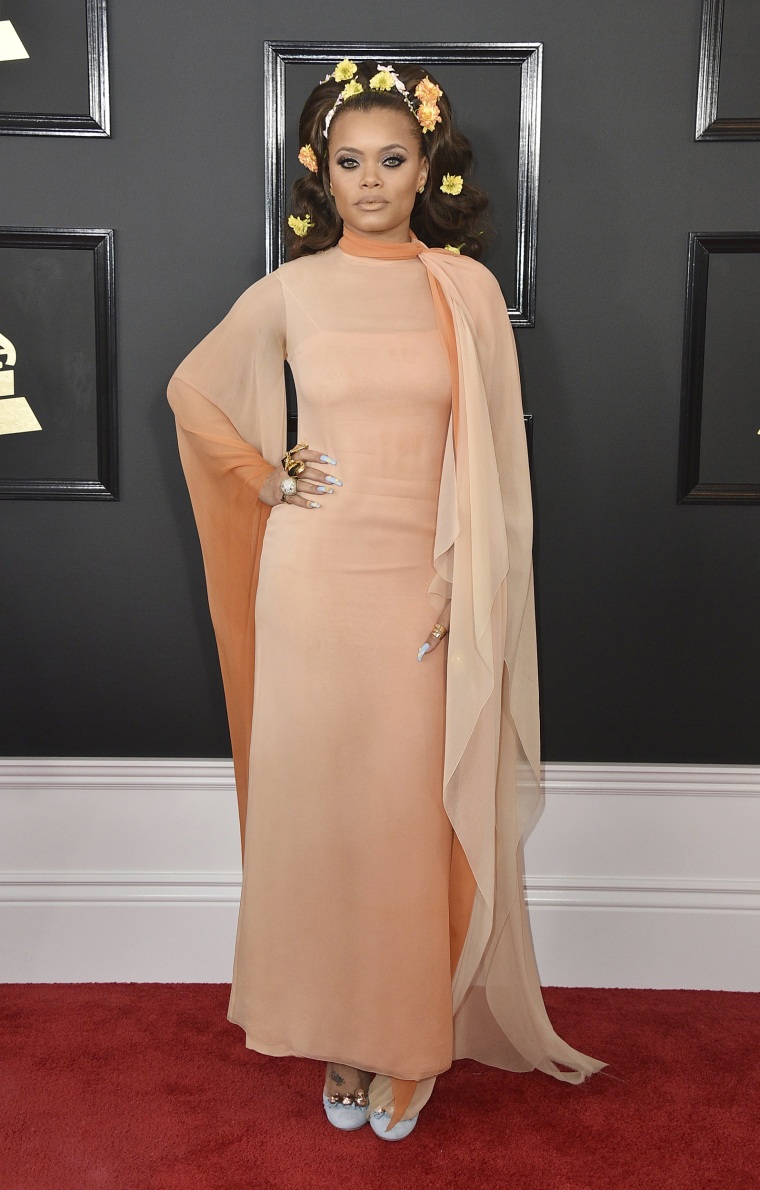 Singer Andra Day is all about flower power in this stylish hairstyle and Creamsicle-colored frock.
Joy Villa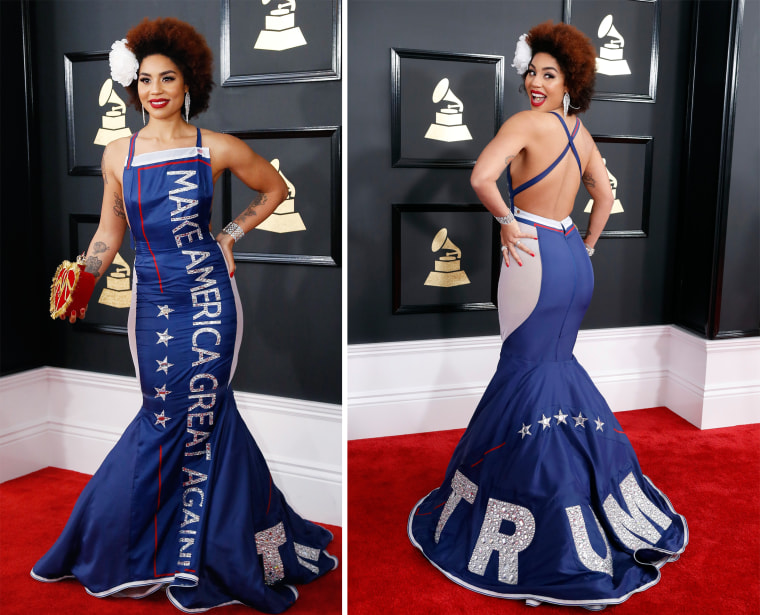 Joy Villa doesn't need an interview to make her views known. The singer's red, white and blue gown had "Trump" and his slogan, "Make America Great Again" written on either side.
Lea Michele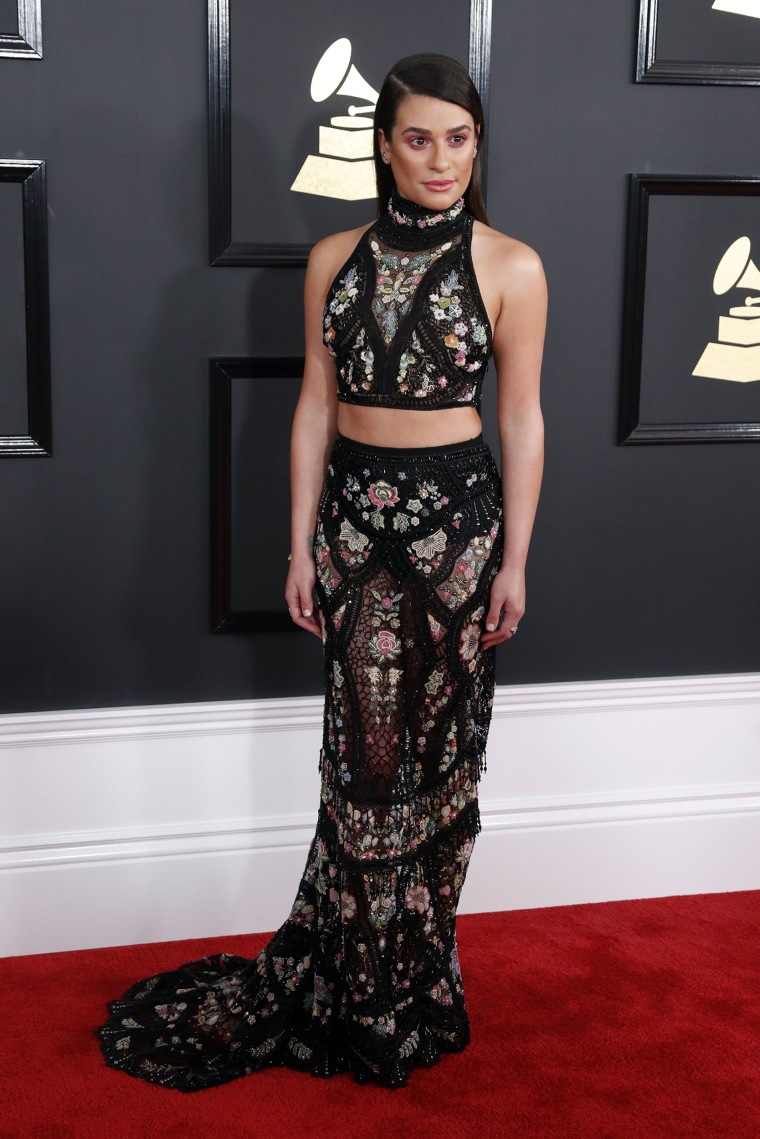 Two pieces are better than one in this stunning separates look. "Glee" star Lea Michele pairs this floral, sheer look with a deep side part and pink makeup.
Kristin Cavallari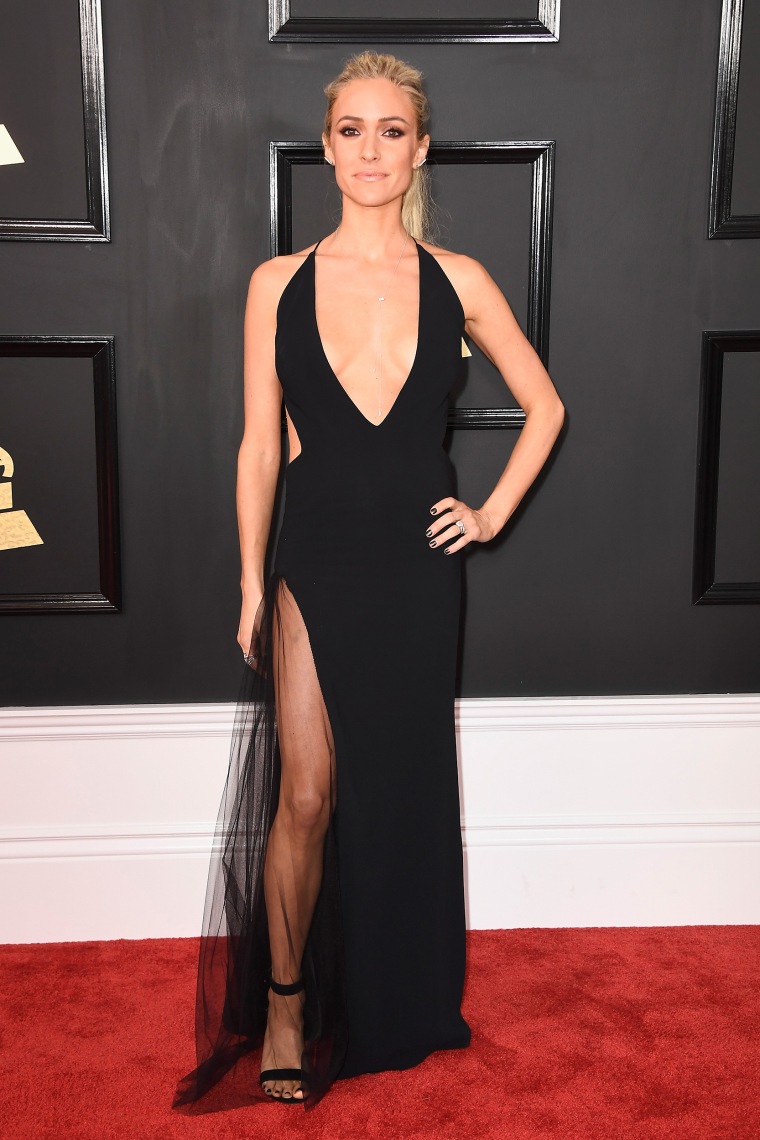 With a low-cut V-neck and sheer slit, Kristin Cavallari looks sexy and chic on the red carpet.
Hillary Scott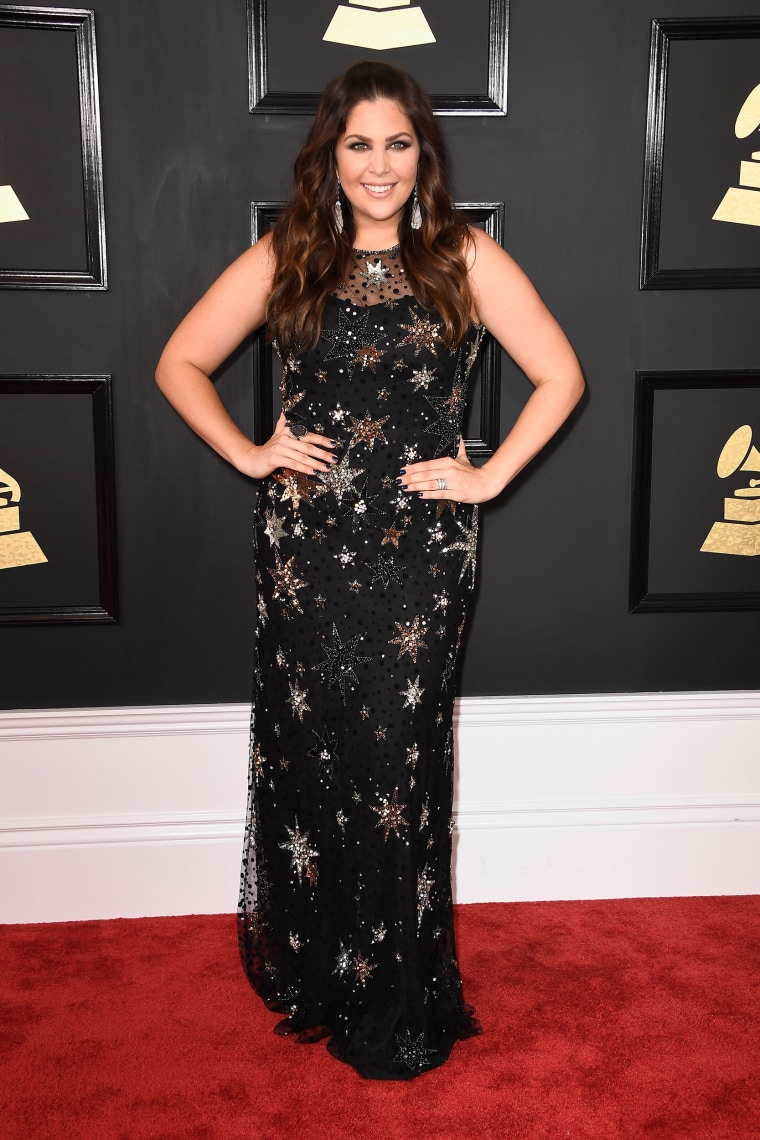 The Lady Antebellum co-lead singer is all smiles in this star-studded column gown.
Laverne Cox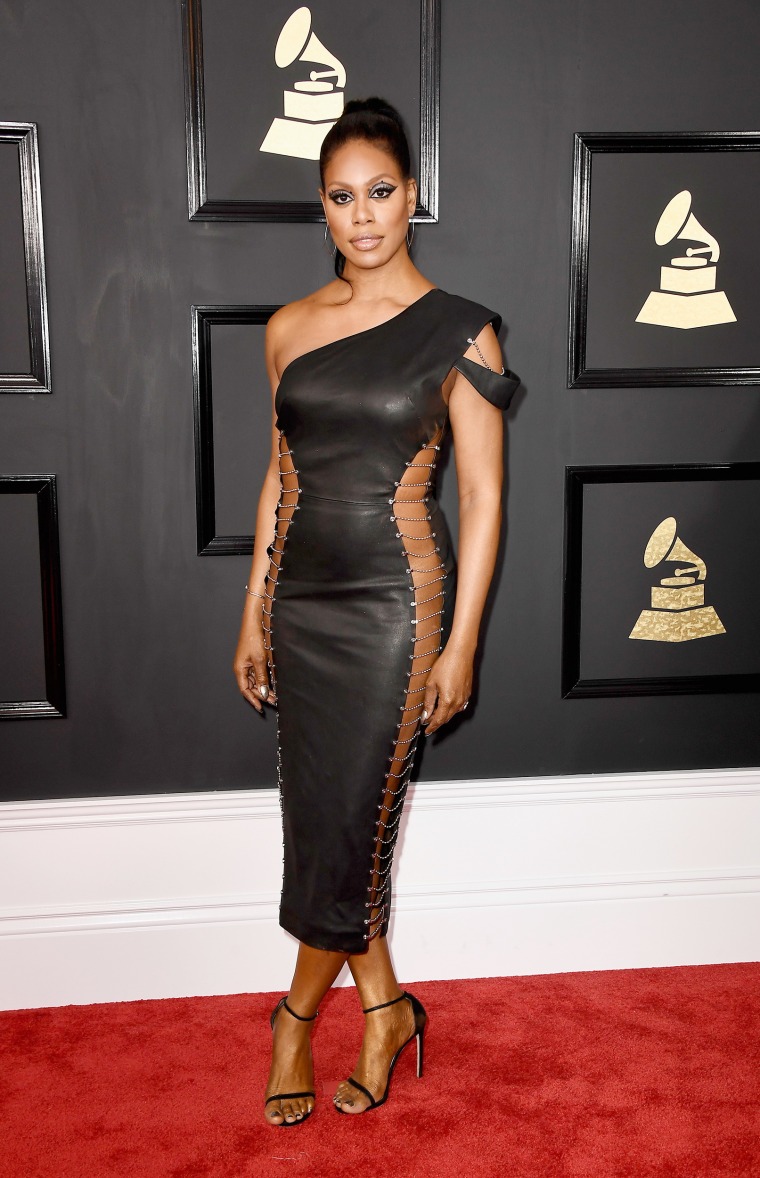 Va-va-voom! "Orange is the New Black" star Laverne Cox rocks barely-there black leather on the red carpet.