So, seriously, what was with Pharrell's color-changing suit? Did Katy Perry actually dye her hair lavender? And was that Kristen Wiig we spotted in Sia's performance? All of these mysteries and more are solved in our roundup of burning question about last night's Grammy Awards.
Q: Did Pharrell Williams change into a new suit?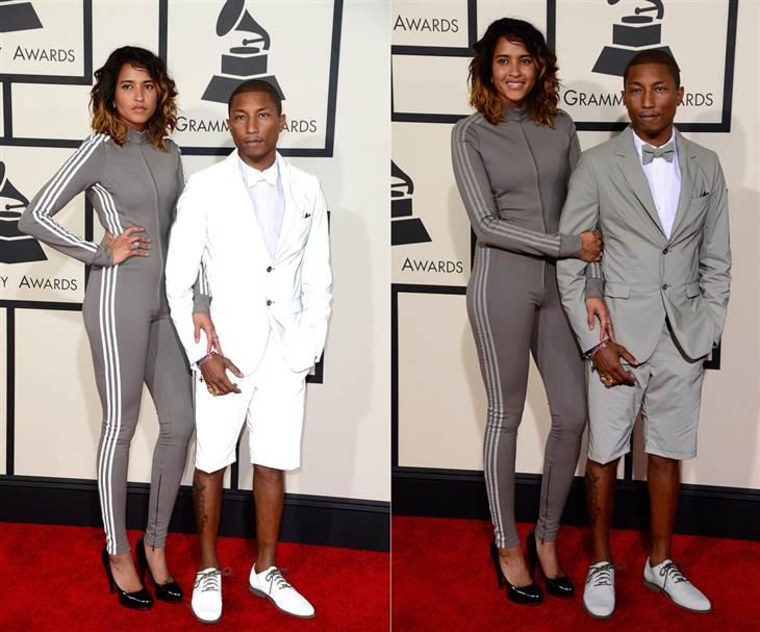 A: Nope, it's the same outfit! Pharrell's silver suit (and the stripes on his wife's jumpsuit) turned bright white when faced with a camera's flash. The Adidas 3M invention is made with a similar material as the 3M "Paparazzi Blocker" jacket, designed by fashion brand Rochambeau and famously worn by model Cara Delevingne. Is Pharrell trying to tell us something?
Q: Which hue is Katy Perry's real hair?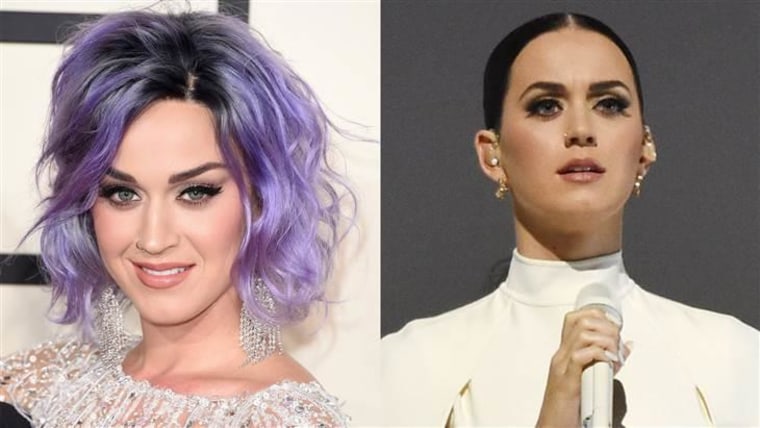 A: Katy Perry's lavender locks and short cut got rave reviews on the red carpet, but it looks like she fooled us! The pop star's sleek, brunette ponytail was likely her real hair while the colorful 'do was reportedly a wig.
Q: Who was sitting (and dancing) next to Taylor Swift?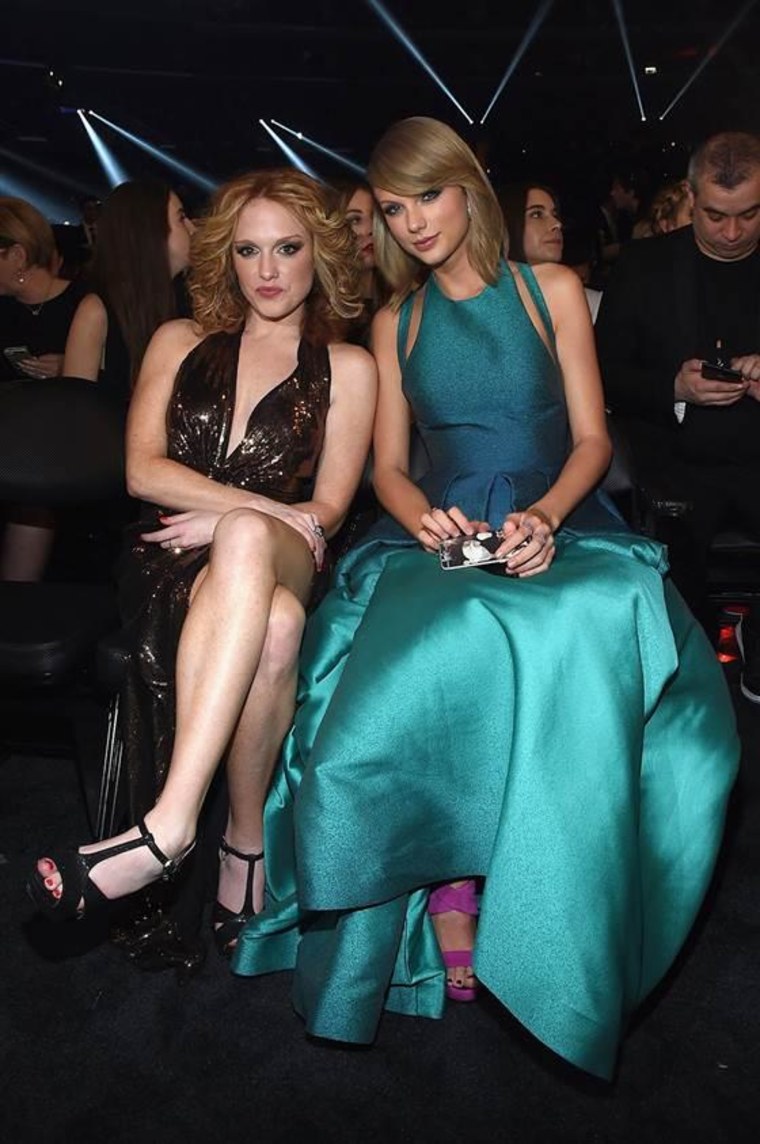 A: T.Swift may not have had a male companion for the Grammys, but she did bring her longtime pal Abigail Anderson. She even shared a few throwback photos of the old friends before the show, including this shot from 2005.
Q: Does Sia have a mini-me?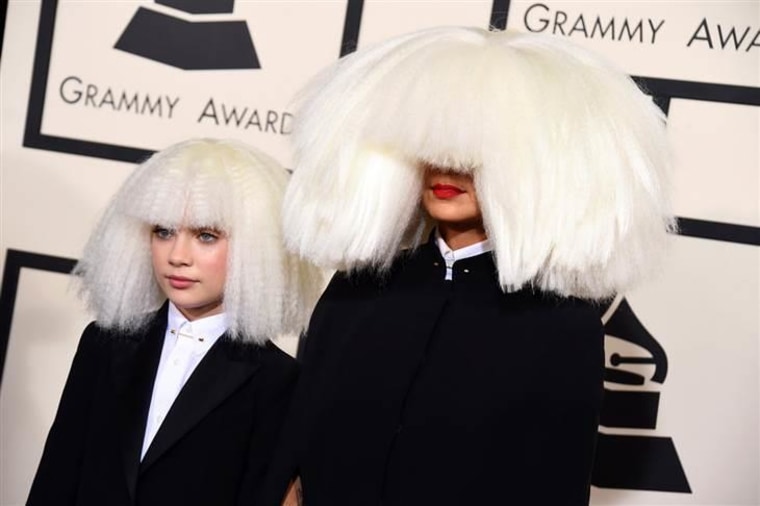 A: Sort of. Sia brought dancer Maddie Ziegler, the star of her music videos for "Chandelier" and "Elastic Heart." The Australian singer-songwriter is known for hiding her face in public and often uses Ziegler's performances as a focal point. Why is Sia so camera shy? In an interview with Fashionista, Ziegler simply said: "She doesn't want to be famous."
Q: And for that matter, was that really Kristen Wiig who made a surprise cameo in Sia's performance?
A: You betcha! Some might say that the "Saturday Night Live" vet stole the show.
Q: Who was the domestic abuse survivor who introduced Katy Perry?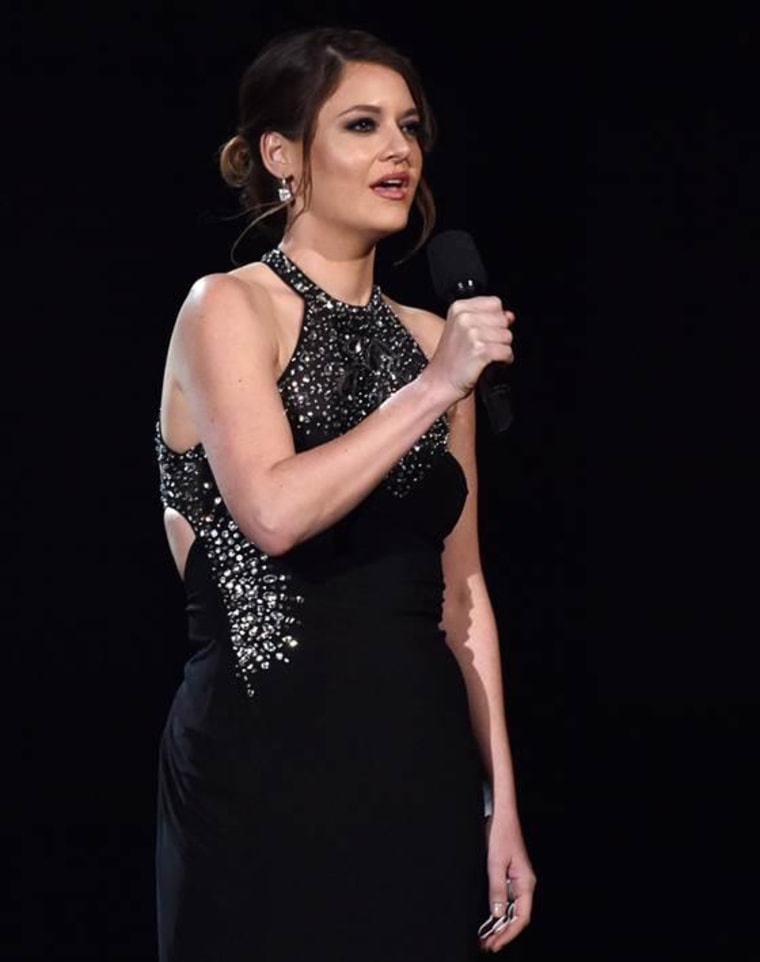 A: In a far cry from "Left Shark," Katy Perry's Grammy performance took an emotional turn with an introduction from a domestic abuse survivor. Who was this brave soul? Brooke Axtell is the director of communications for Allies Against Slavery, a non-profit organization that fights human trafficking. Axtell shared more of her story in a recent interview with Slate.
Q: Who was that adorable 2-year-old on the red carpet?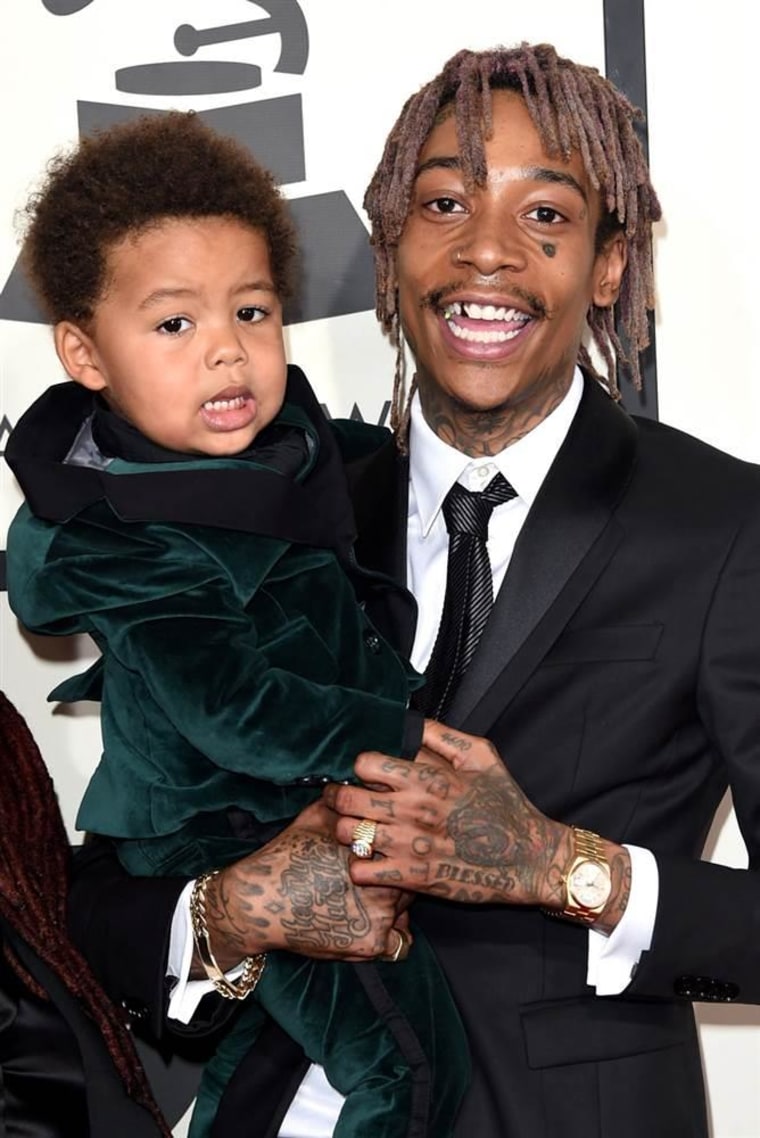 A: Wiz Khalifa's son Sebastian was dressed in an adorable, forest green velour suit and took his turn with the mic on E!'s red carpet coverage. Too cute!
This article was originally published Feb. 9, 2015 at 5:03 p.m. ET.