Actress, comedian and YouTube star Grace Helbig is out with her second book "Grace & Style: The Art of Pretending You Have It." Helbig's goal is to make style more fun by looking at it from a "silly point of view," as she explained on TODAY.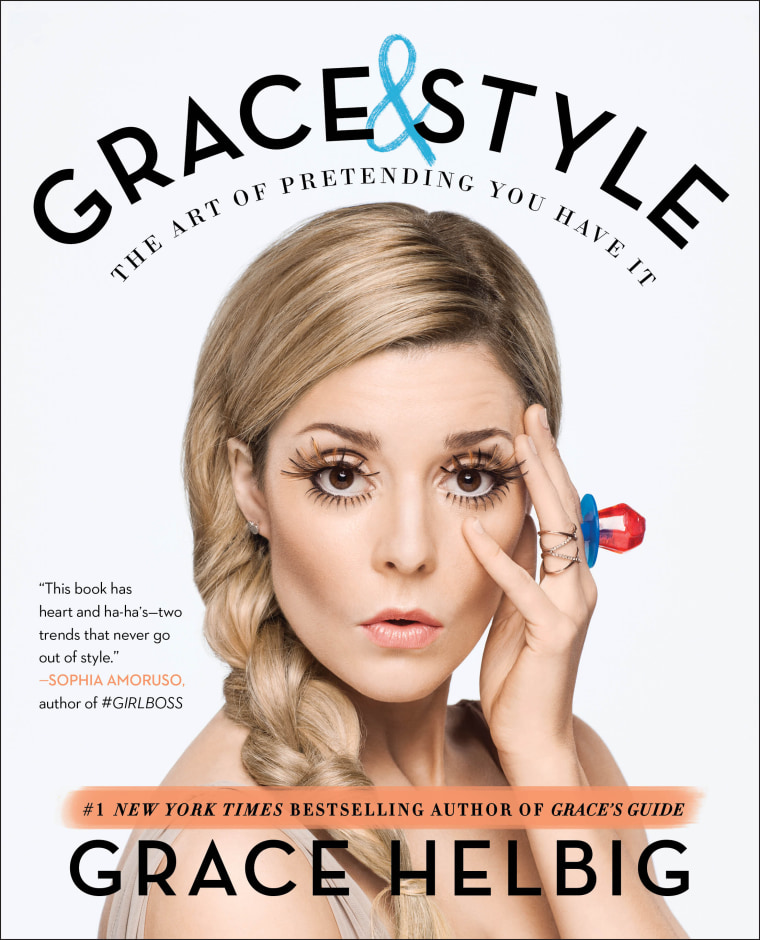 In her book, she's focusing on what not to wear rather than what to wear, especially when it comes to office attire. Take a peek below at one of chapter of Helbig's book titled "Vintage Grace: Shopping Lessons from my Father" in which she talks about her fashion sense during her tween years and going shopping with her dad.
When I was in sixth grade, the Limited Too was the shopping mecca.
Girls were made and betrayed by that innocent, bubble-letter font with the flower in the logo. If you shopped at Limited Too, you were hot sh*t. And probably too young to use the phrase "hot sh*t" colloquially.
For those of you unfamiliar, Limited Too was the teen/tween branch of the women's clothing store The Limited. It had all of the most colorful, trendsetting clothes an upper-middle-class suburban girl could dream of.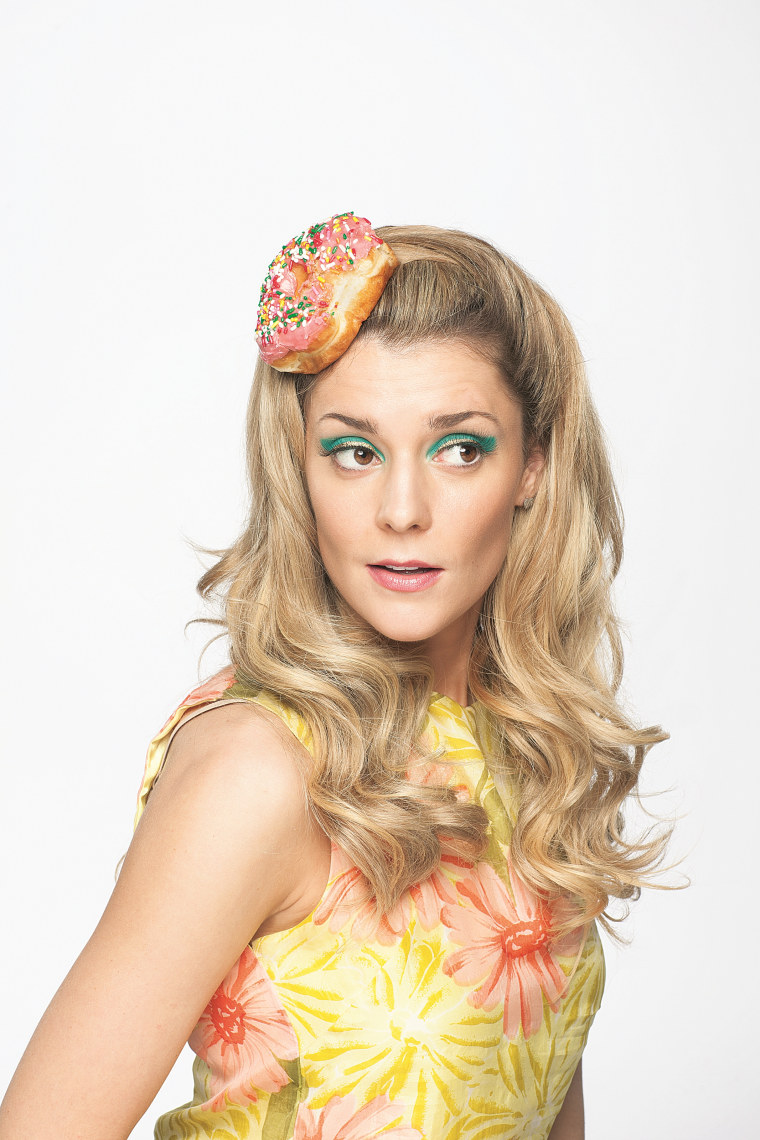 Growing up I could never afford to shop at the Limited Too. Instead, I was limited to Ross Dress for Less, Kohl's, and JCPenney. All very respectable, but they were the Taylor Swift circa 2011 to the Limited Too's Taylor Swift circa now. I watched all the popular girls (who all happened to play soccer) dominate off the field with their sweet sparkle-trimmed cardigans and perfectly plaid miniskirts. And that was just a regular school day; don't even get me started on what they wore to dances. When I went to middle-school dances I danced like no one was watching, because no one was — my outfits weren't as cute as the other girls' and didn't merit the attention. I tried to compete with my ill-fitting Calvin Klein button-up shirts that I got at Ross and my imitation mini-ish skirts I got from the DEB. If you're not familiar with DEB, it's like the trashy stepsister of Forever 21 that takes F21 out for her twenty-first birthday, pumps her full of Jell-O shots, and convinces her to get a bald-eagle tattoo. It's probably just a South Jersey thing, but you're probably familiar with DEB's boyfriend, Spencer's Gifts, or equally trashy BFF, 5-7-9? If you're not, I'm sure your mom is very proud of you.
From fifth through ninth grade, Limited Too was the unspoken divider between the middle-school spoiled royals and the rest of us regulars. You were either a girl who shopped there or you were a girl who shopped the six-for-the-price-of-one earrings at the Claire's across the way spying on the girls in LT hoping they might drop a $75 sweater-vest on their way out. Sidenote: Even though I desperately wanted to be a girl who shopped at LT, I still couldn't understand paying those prices. I'd spent too many years watching my mom use every kind of coupon/special credit card/frequent-buyer scratch-off card/random-discount lifeline to know those prices were stupid. I still believe that a store that doesn't allow you to scratch off a lottery ticket at the checkout for a chance at extra savings is an example of modern-day communism. Shout-out to my scratch-off dealer, Kohl's! And maybe that was part of the allure of LT. It didn't have to offer silly sales or money-saving gimmicks to sell clothes. You either bought their stupidly expensive clothes or you didn't. And I didn't.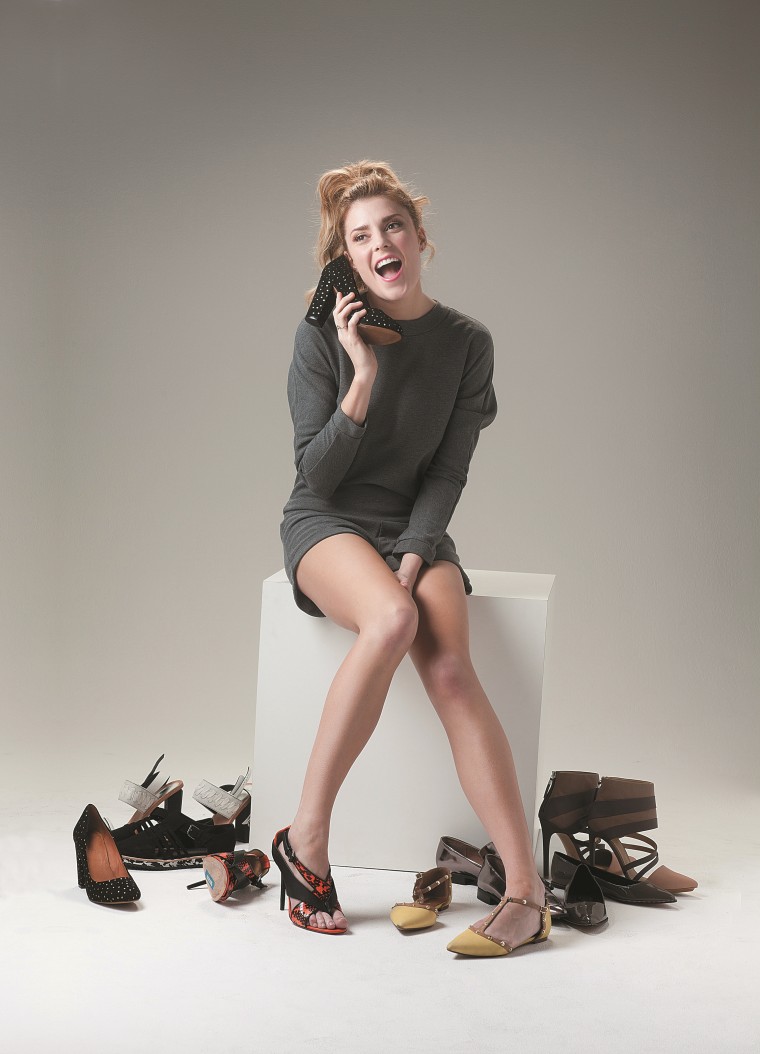 My dad has always been hilariously forgetful and unprepared when it comes to giving gifts. He waits until the very last minute and is never sure what to buy, so you can usually expect a slightly weird but well-intentioned present. One year he got my stepmom a framed picture of a rain forest for her birthday. She's never been to a rain forest. But she does wear a lot of animal-print clothing.
For my twelfth birthday (I was in seventh grade) my dad took me to the mall and told me I could spend $50 anywhere I wanted. In hindsight, this was probably a test to see if I'd choose the science store since he'd taken my younger brother and me there so frequently. But all I could think in that moment was, "How am I ever going to decide between the prep-school-inspired sweater-vests with sewn-in collared shirts or the pink plastic crop jackets?" LIMITED TOO, IT'S YOU AND ME . . . and my dad. (In reality my dad has a son with a master's from MIT, so at least someone in our family benefited from the science store.)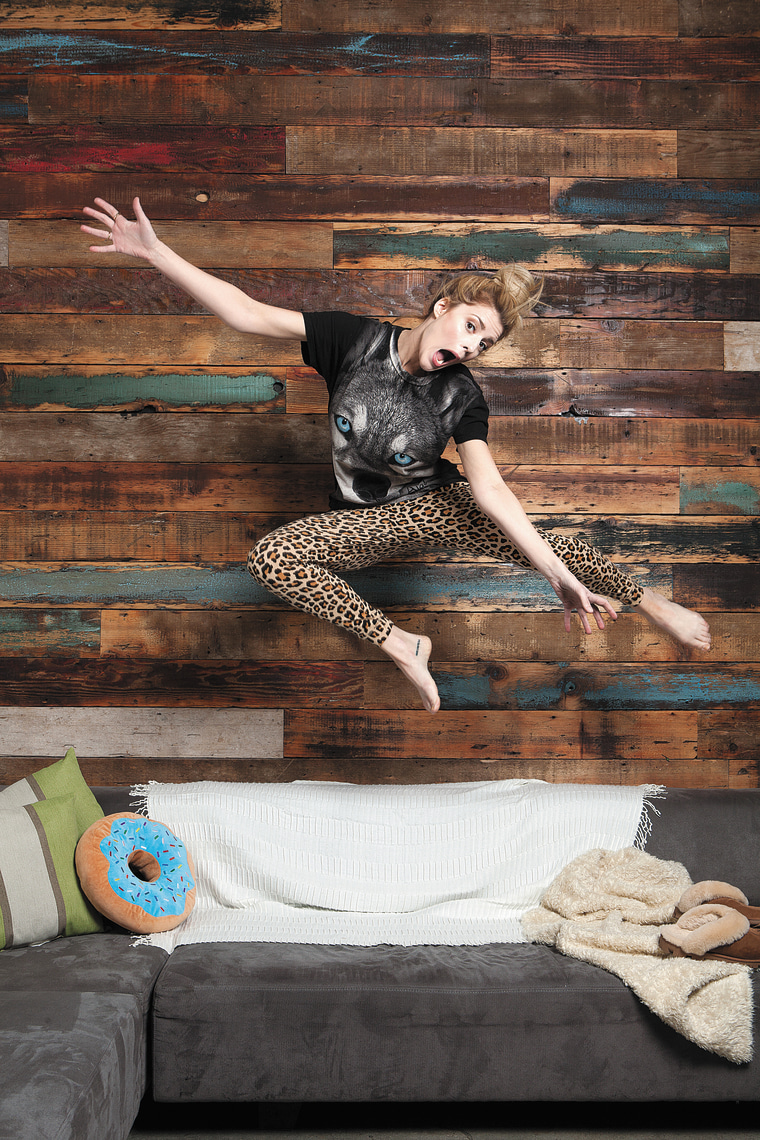 So my pops and I set off for my popular-making paradise. When we walked in, my ears were blessed with the hypnotic sounds of one Britney Spears and my nose was slapped with the scent of artificial vanilla. At that moment I realized IT'S VERY AWKWARD SHOPPING WITH YOUR FATHER. Did I forget to mention this was our first one-on-one shopping experience while I was in my quiet, awkward, I-don't-know-what-to-do-with-my-body-and-my-personality phase? My poor dad. The only other fashion experience we'd had together was when he tried to do my hair (pretty terribly) for Christmas when I was six and he was a single dad. My father did not understand the stylistic and social importance of the Limited Too. This was MY OLYMPICS. And conversely I did not understand how to shop with my dad. This was about to be an educational experience for both of us.
From GRACE & STYLE by Grace Helbig. Copyright ©2016 by Grace Helbig. Reprinted by permission of Touchstone, an imprint of Simon & Schuster, Inc. On sale Feb. 2, 2016 wherever books are sold.