It's called Project Jacquard, and yes, it's just as techy-top-secret as that title makes it sound.
Well, not totally secret. A few of the details of the wearable technology initiative were unveiled at Google's developers' conference this weekend — and though they're few and far between, we're already excited at the prospect of Levi Strauss & Co. and Google Inc. joining forces to create the first wearable tech that's also gesture-interactive.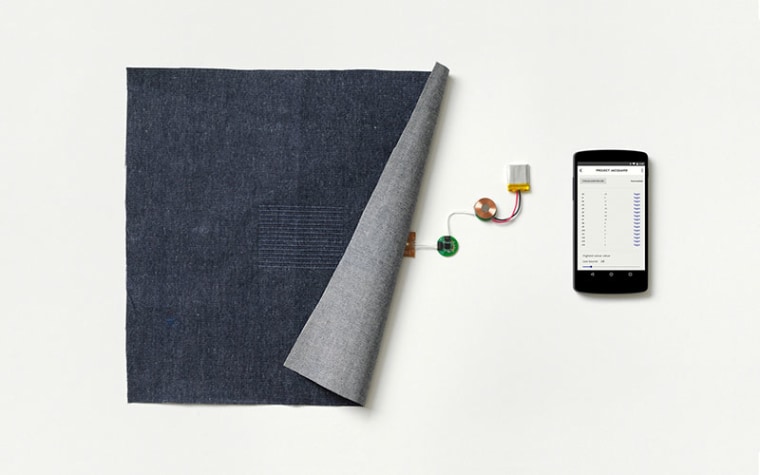 By fall 2016, they're hoping to have clothes on the market that are able to display information from, interact with, transmit to, and relay data from nearby devices. For instance, the wearer of jeans woven with Jacquard thread would be able to control a nearby (or potentially not so nearby) iPhone with a simple tap on their lap.
Sound crazy? The technology's actually already been created. Now, it's up to designers to get creative with application ideas.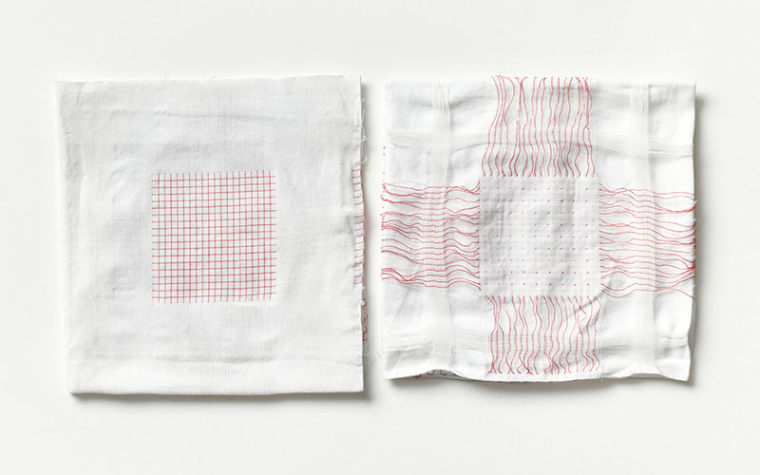 Google's developers are currently engineering conductive fibers with a Japanese firm that can be woven into almost any wearable textile. Interestingly, no new looms will be required to use the material, as the Jacquard thread works on all existing sewing machinery.
The integration has enormous potential — and its production has been exacting.
"The challenge of creating Jacquard yarn was to create yarn that is highly conductive and at the same time scalable," said Ivan Poupyrev, Project Jacquard founder and technical program lead at Google's Advanced Technology and Products group, in the project's video press release. "Which means it could be used on industrial weaving machines everywhere in the world."
"For textile designers ... it is interesting because it is something you are very familiar with. It's just textile," added Shiho Fukuhara, textile development and partnership lead for Project Jacquard.
Feeling déjà vu? This isn't the first time there's been a union of the tech and garment industries.
But those previous experiments, while successful in their own right, have never attempted to completely unify the user's experience of wearing the clothing and interacting with their device. That "gesture-interactivity" is totally exclusive to Jacquard.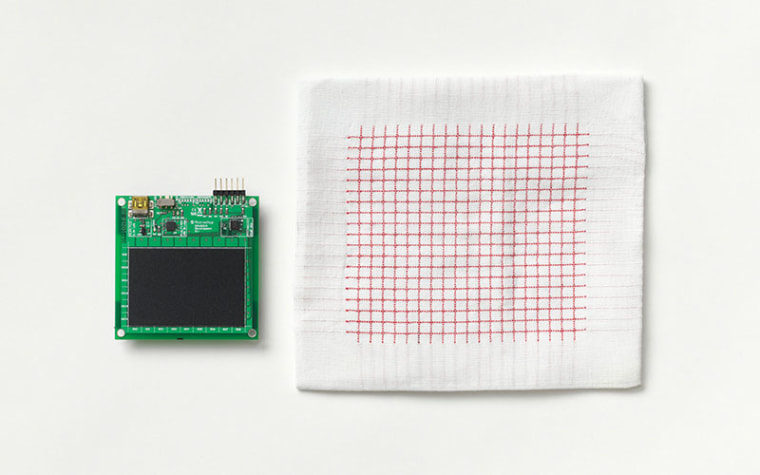 Ralph Lauren's Polo Tech Shirt, for example, only relayed heart-rate data to a nearby iPad via real-time streaming. Pretty cool, and certainly revolutionary, but there was no conscious interaction between the shirt and the wearer. The wearer couldn't actually interact with the fabric itself.
Opening Ceremony's recent phone-charging varsity jacket was similarly outward-looking.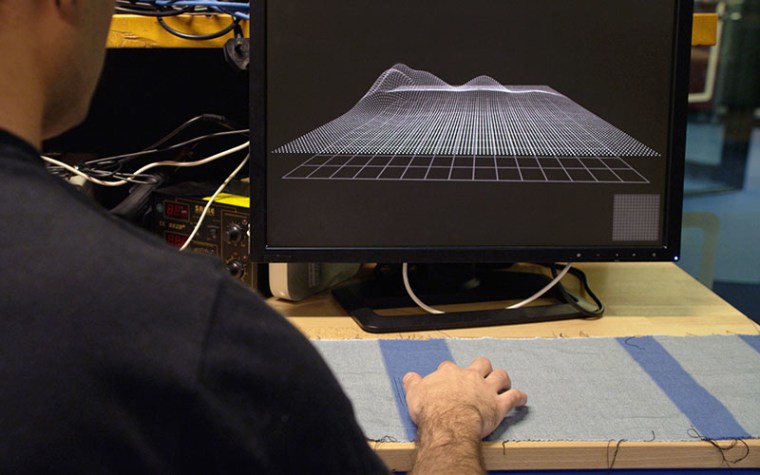 "We expect that users can reconfigure it as much as they want to," said Carsten Schwesig, design lead of the project, in the release. He explained that this product wasn't just another fabric meter, but rather something that could be toyed with all on its own. "Software and fashion design often don't exist in the same place, so we're hoping to make it easier for both of those parties to collaborate."