The Golden Globes red carpet is rolled out and the stars are dressed to the nines. Which can only mean one thing: awards season is here!
See some of our favorite looks from the show and be sure to vote for your favorite.
Editor's picks:
Brie Larson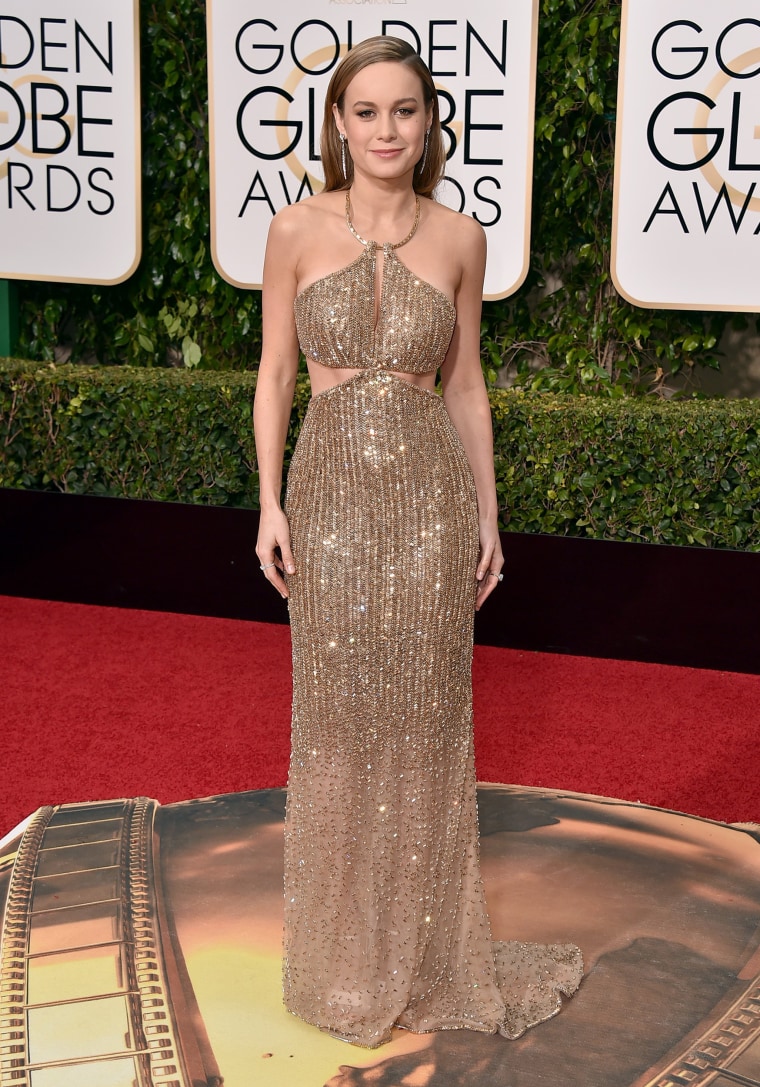 This best actress nominee for "Room" may have been hinting at her goal for the evening in this shimmery gold cut-out gown.
Jennifer Lopez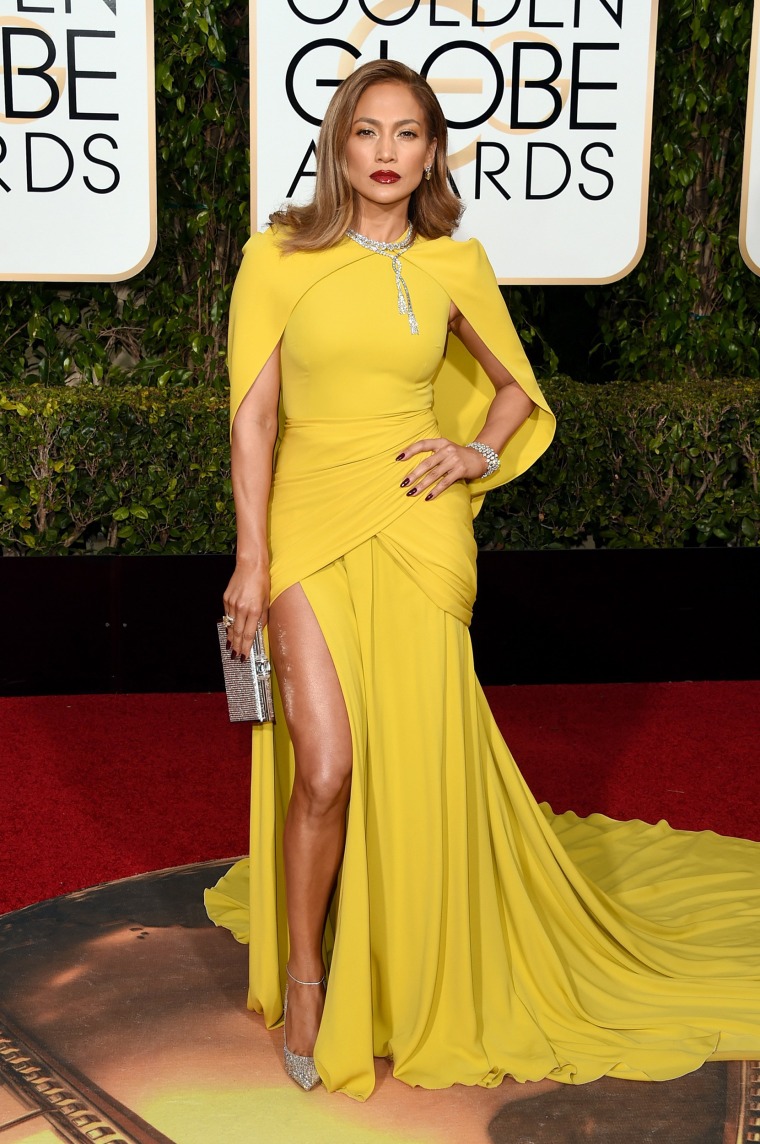 The normally sexy Jennifer Lopez rocks an old Hollywood-inspired dress in a glamorous mustard color.
Alicia Vikander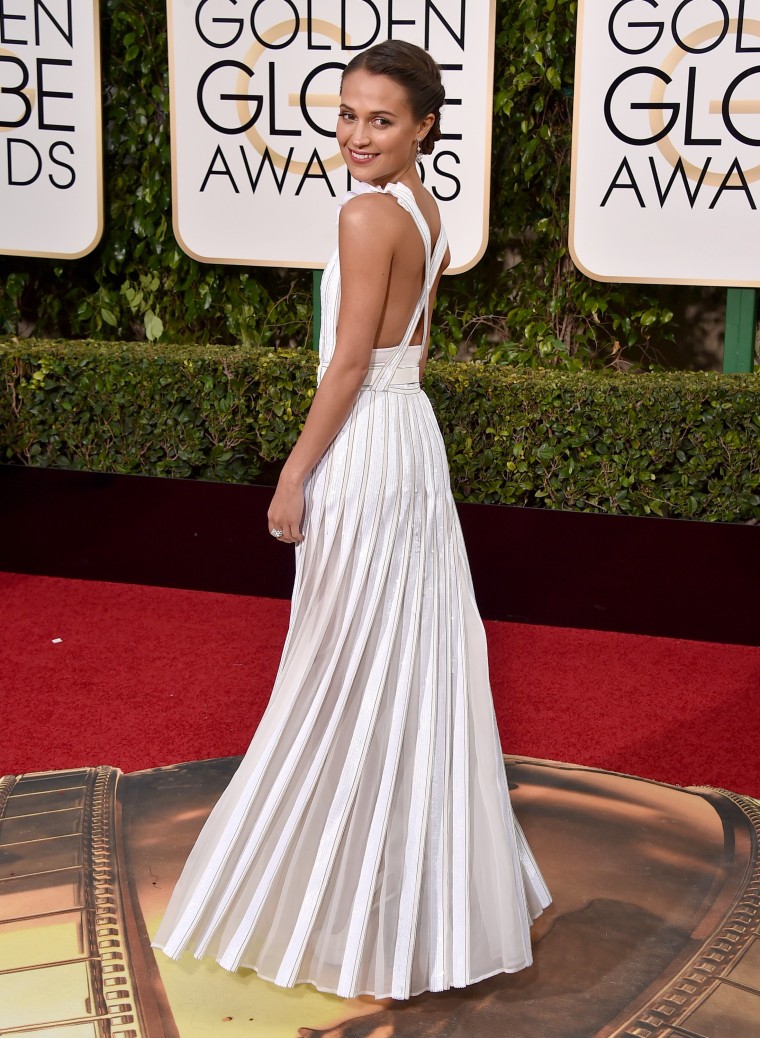 Alicia Vikander, who's a double nominee for best actress in a drama for "The Danish Girl" and best supporting actress in "Ex Machina," makes quite the entrance in a pleated white gown.
Melissa McCarthy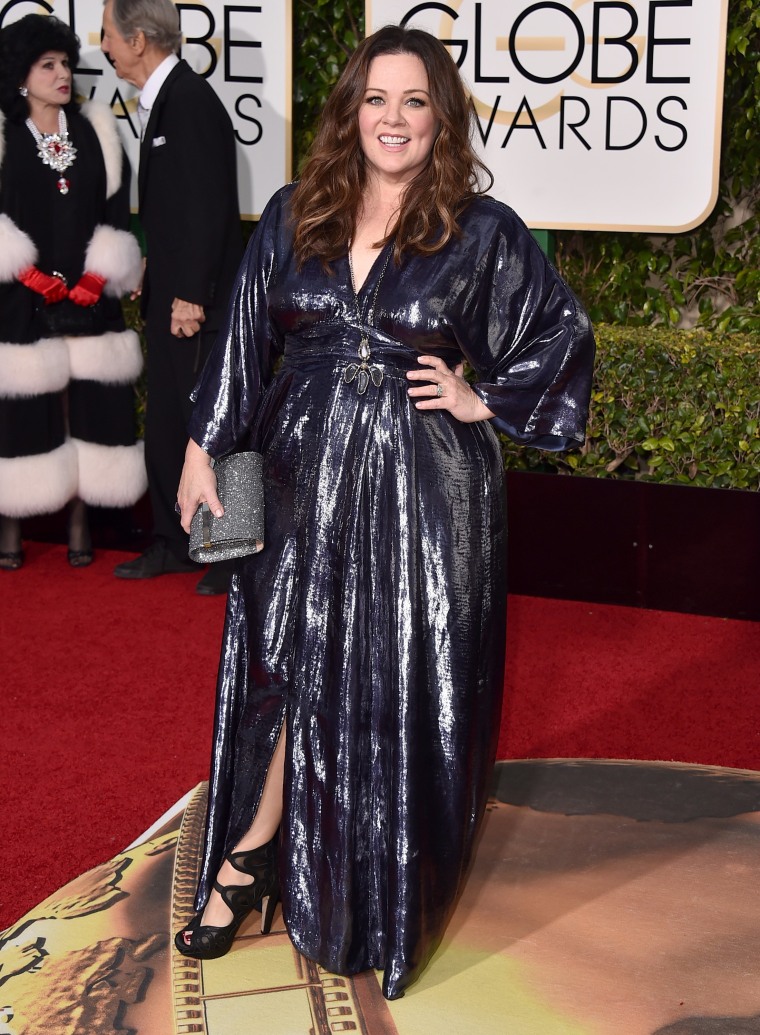 We love this '70s-inspired metallic look on the star who is nominated for best actress for "Spy."
Regina King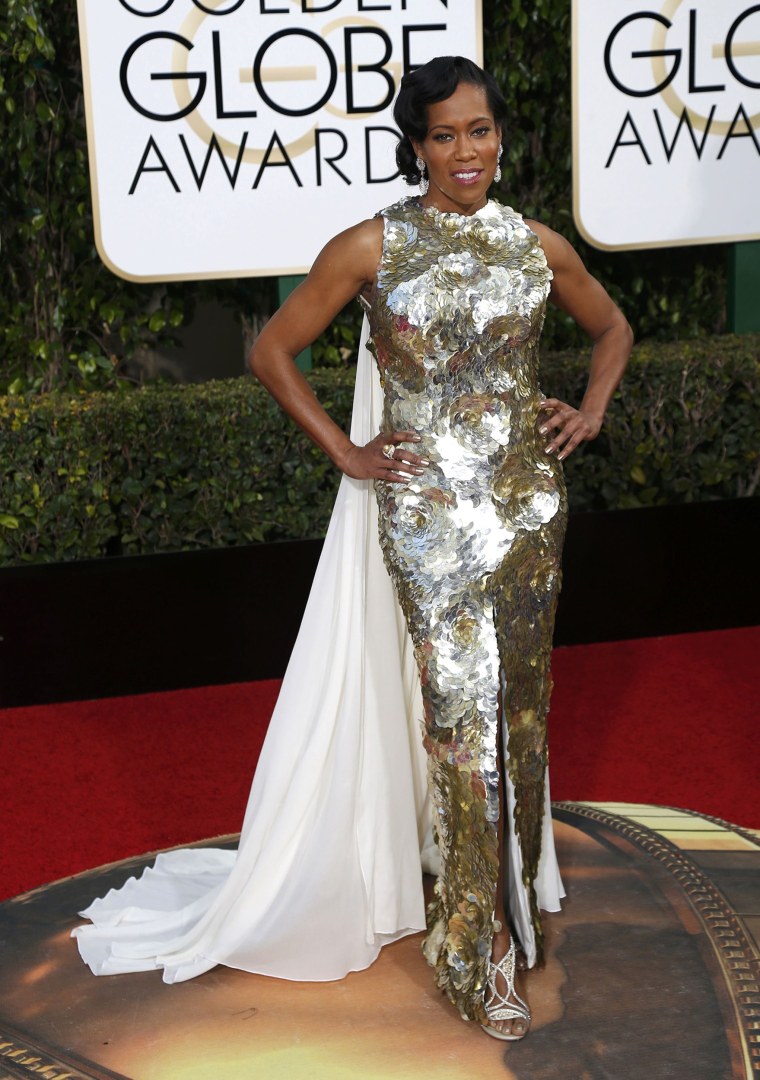 Talk about going for the gold! We love the look this supporting actress nominee for "American Crime" is wearing.
Jaimie Alexander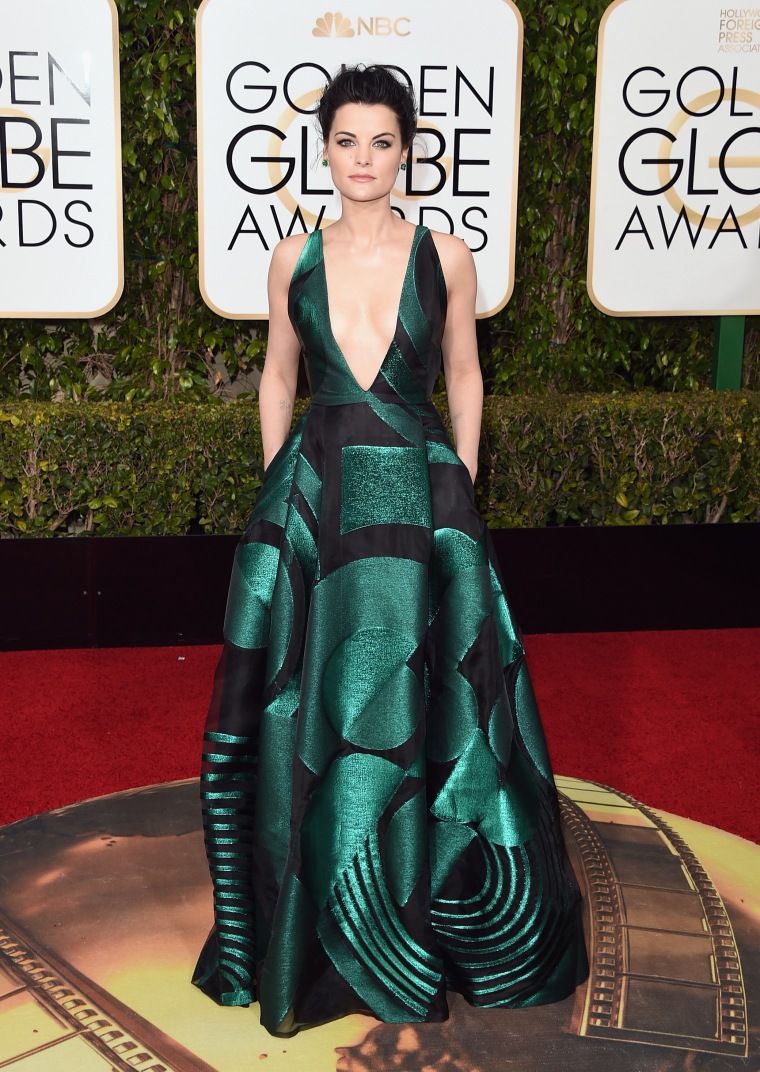 The "Blindspot" star rocks an entrancing emerald gown with a deep-V plunge.
Jenna Dewan Tatum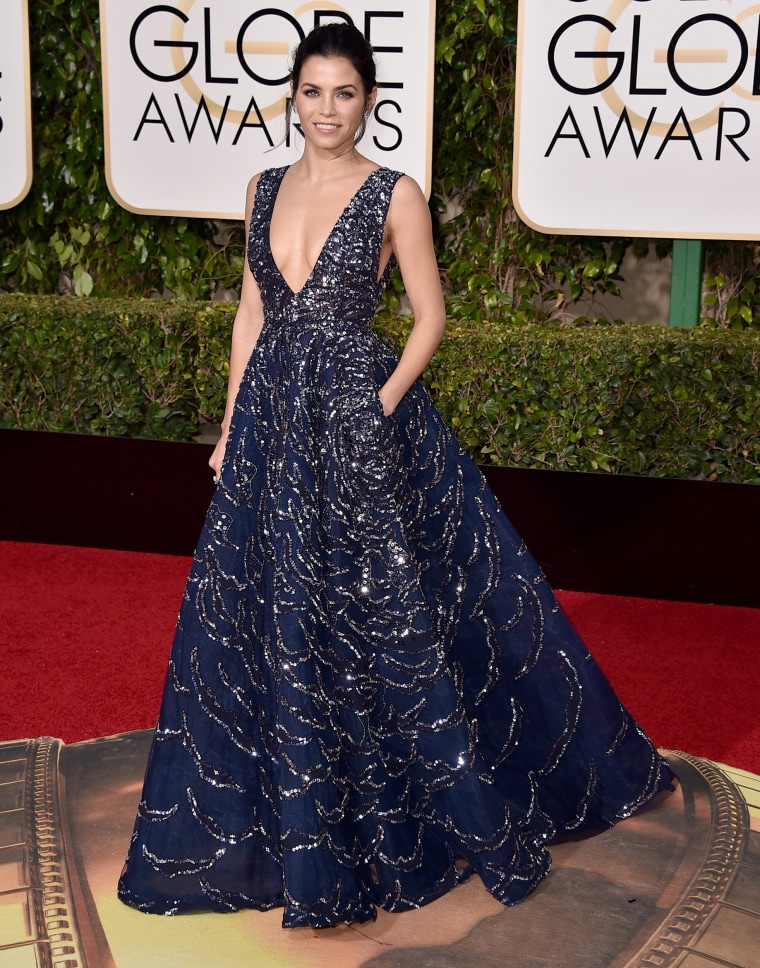 This shimmery blue dress on Jenna Dewan Tatum reminds us of the night sky.
See all the looks!
Savannah Gurthrie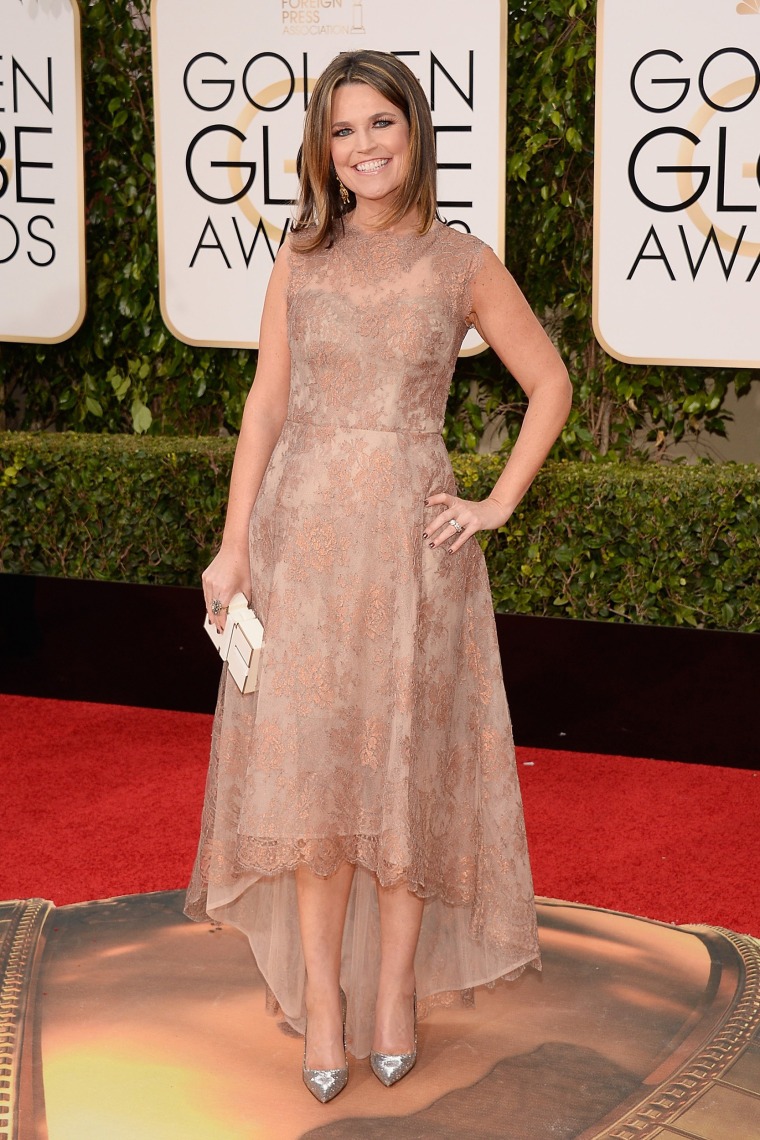 Way to go, Savannah! We love this lacy gown on the TODAY anchor.
Natalie Morales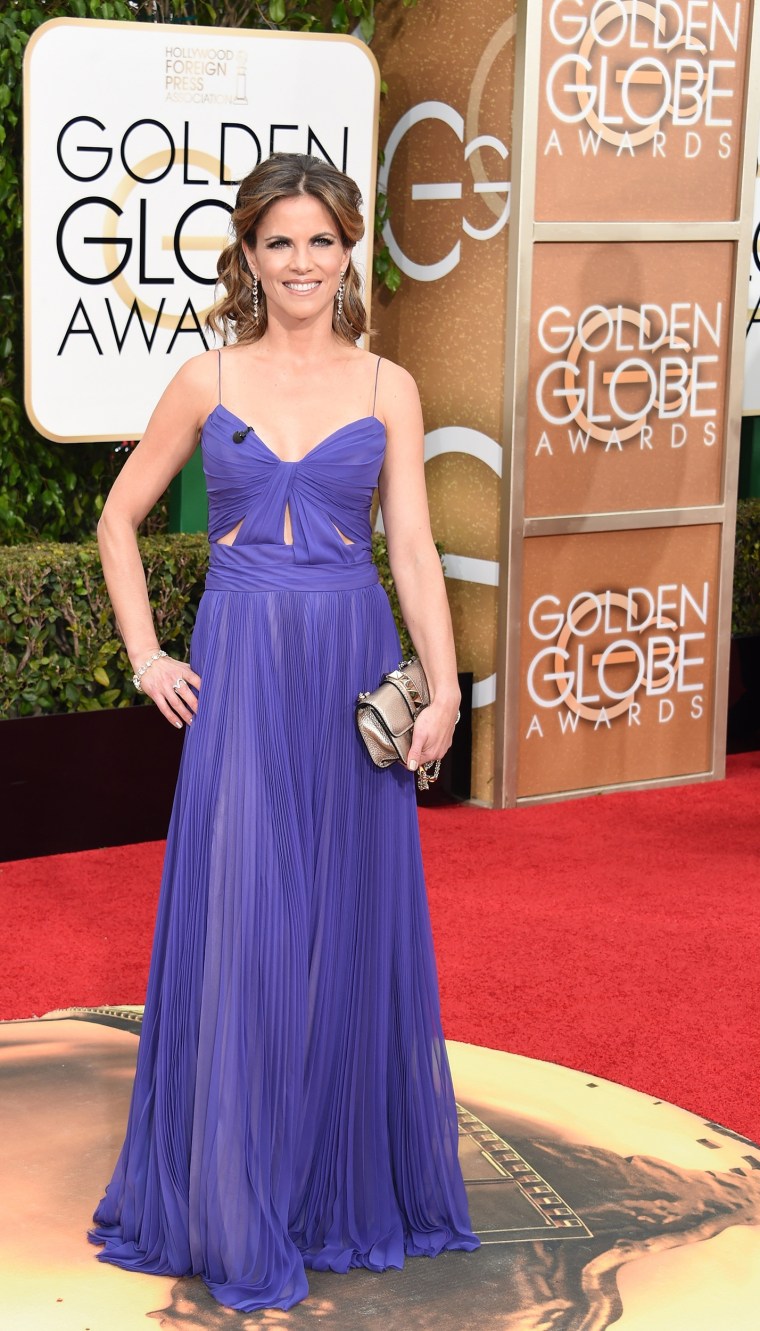 Natalie's cut-out violet dress is right on-trend.
Tamron Hall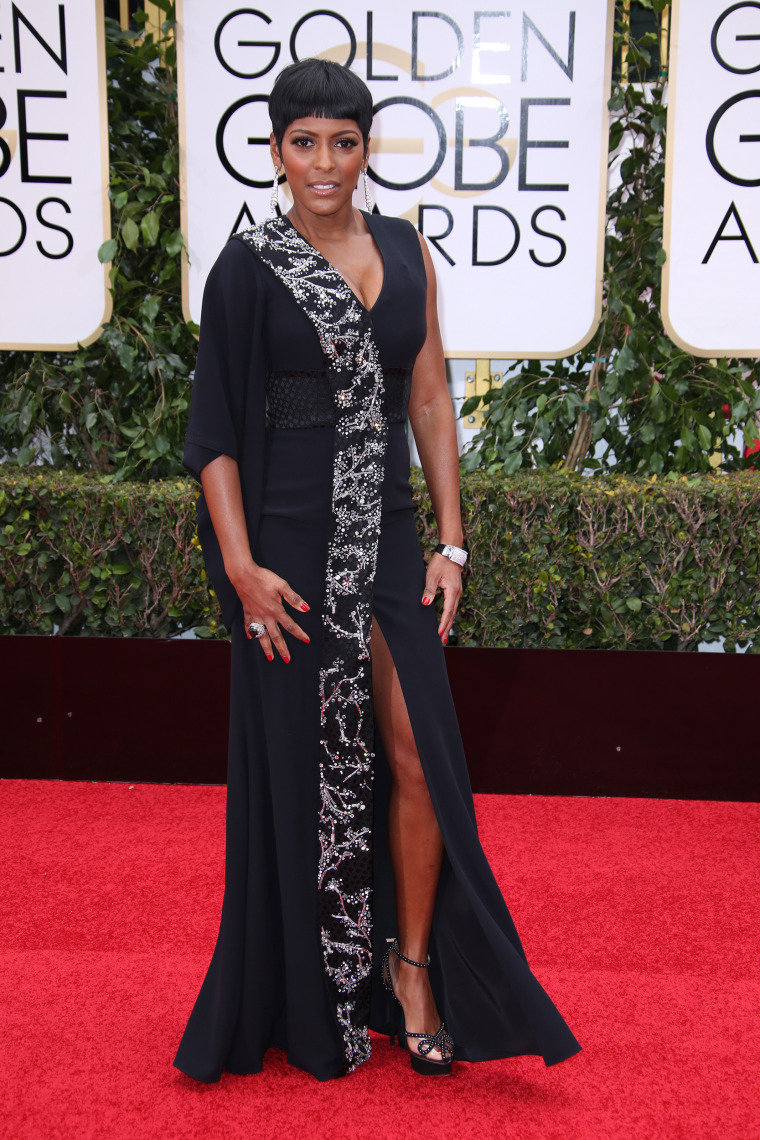 The always fashionable Tamron rocks a high slit and fashion-forward hairstyle.
Jennifer Lawrence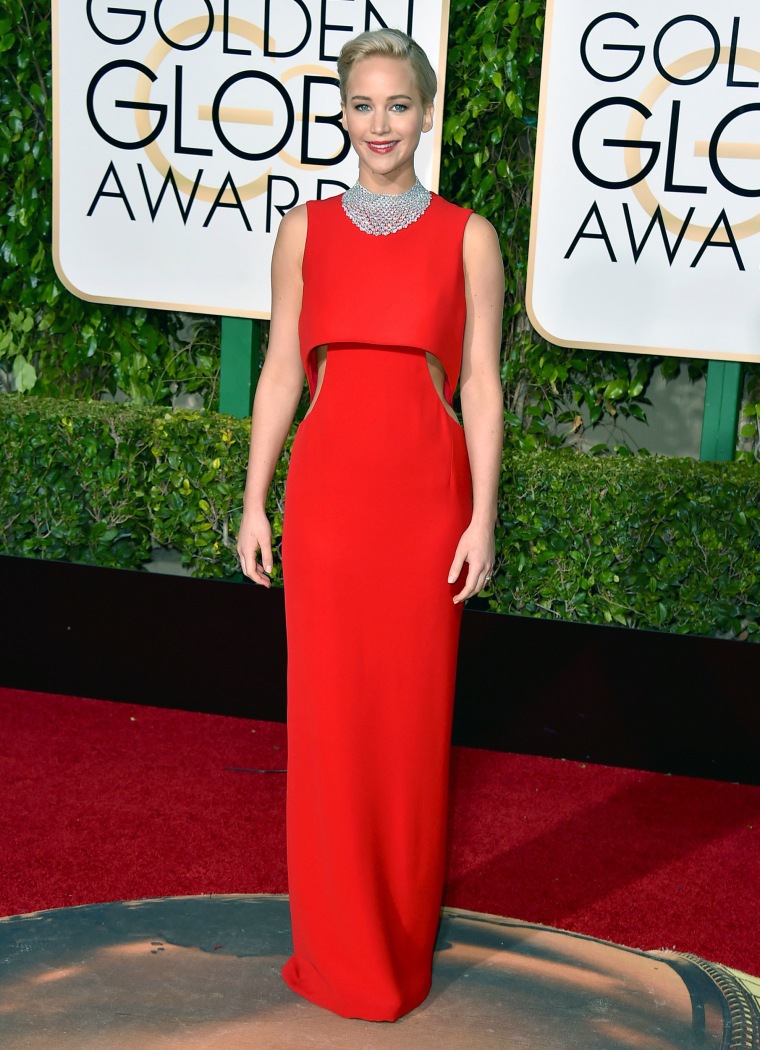 Style star Jennifer Lawrence choose a high-neck red dress for this appearance.
Amy Schumer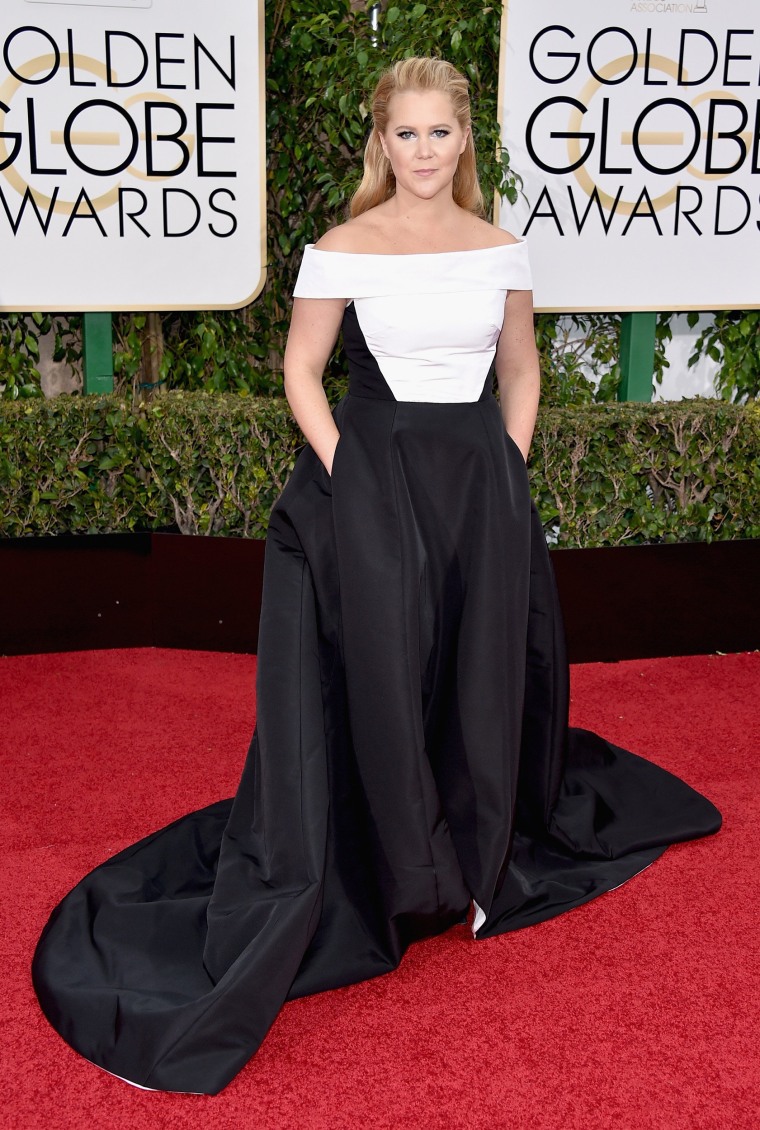 It's black, white and classic beauty for the best actress in a comedy nominee for "Trainwreck."
Gina Rodriguez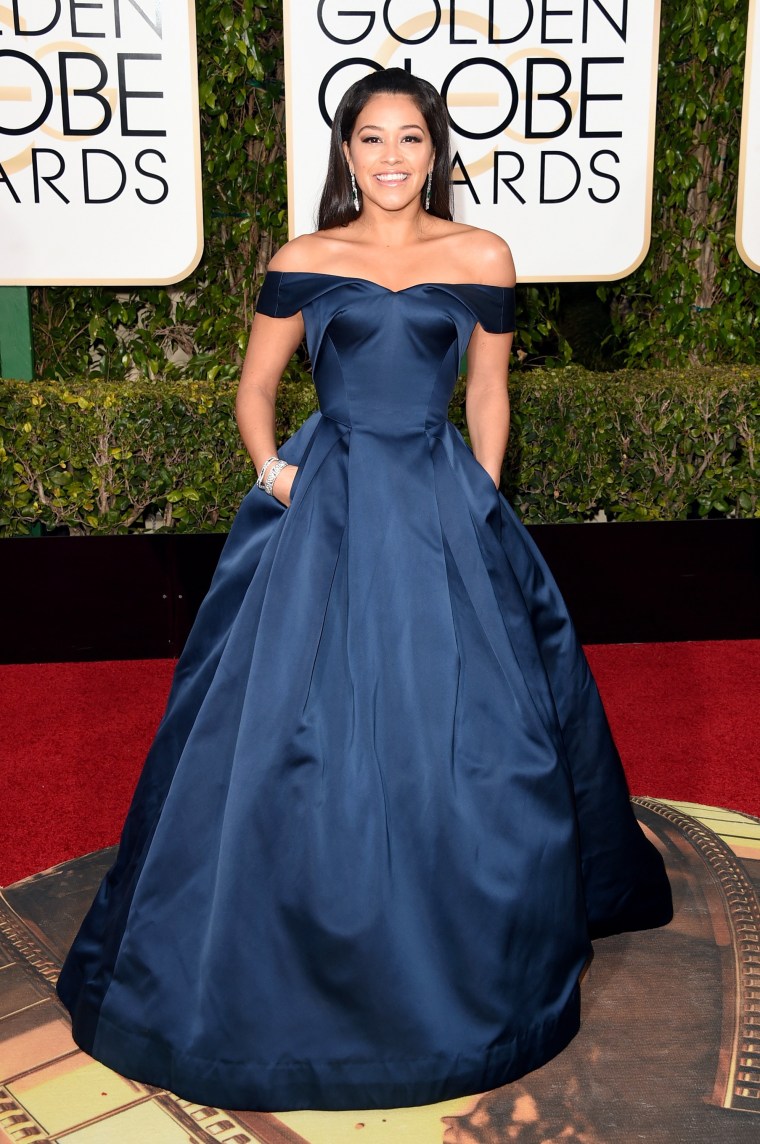 Wearing a jewel-toned Zac Posen, Rodriguez is taking full advantage of the red carpet as a nominee for best actress in a TV series (musical or comedy) for "Jane the Virgin."
Cate Blanchett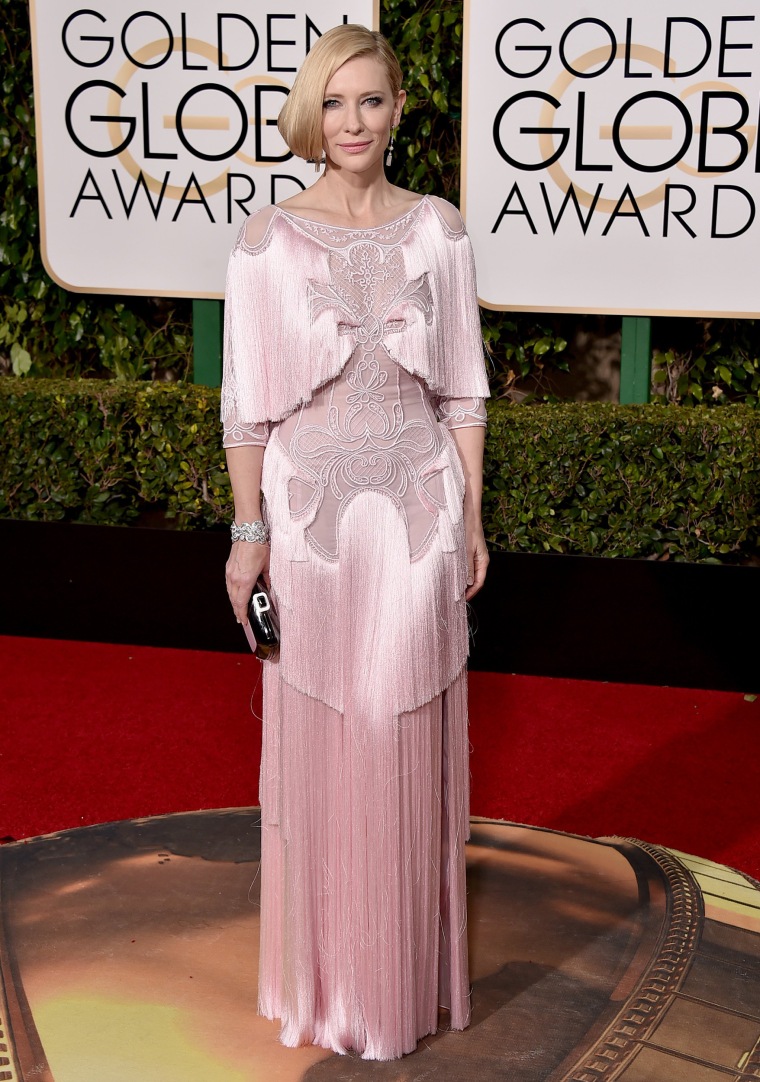 Nominated for best actress in a drama for "Carol."
Taraji P. Henson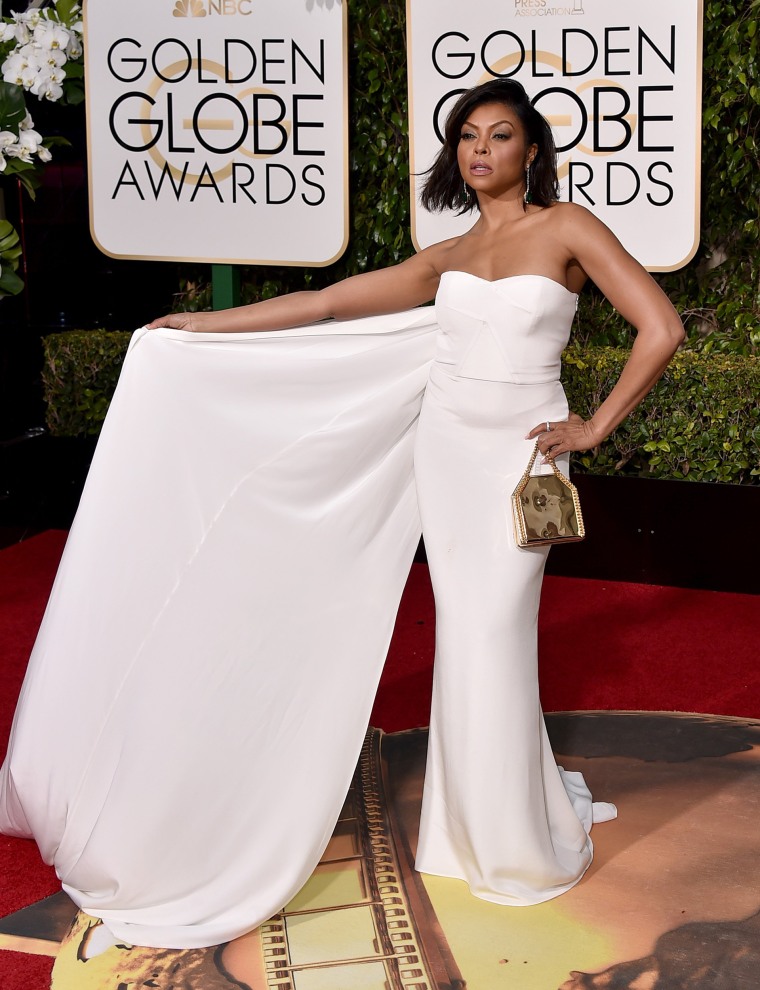 Nominated for best actress for "Empire," Taraji P. Henson knows how to make a dramatic entrance.
Kate Winslet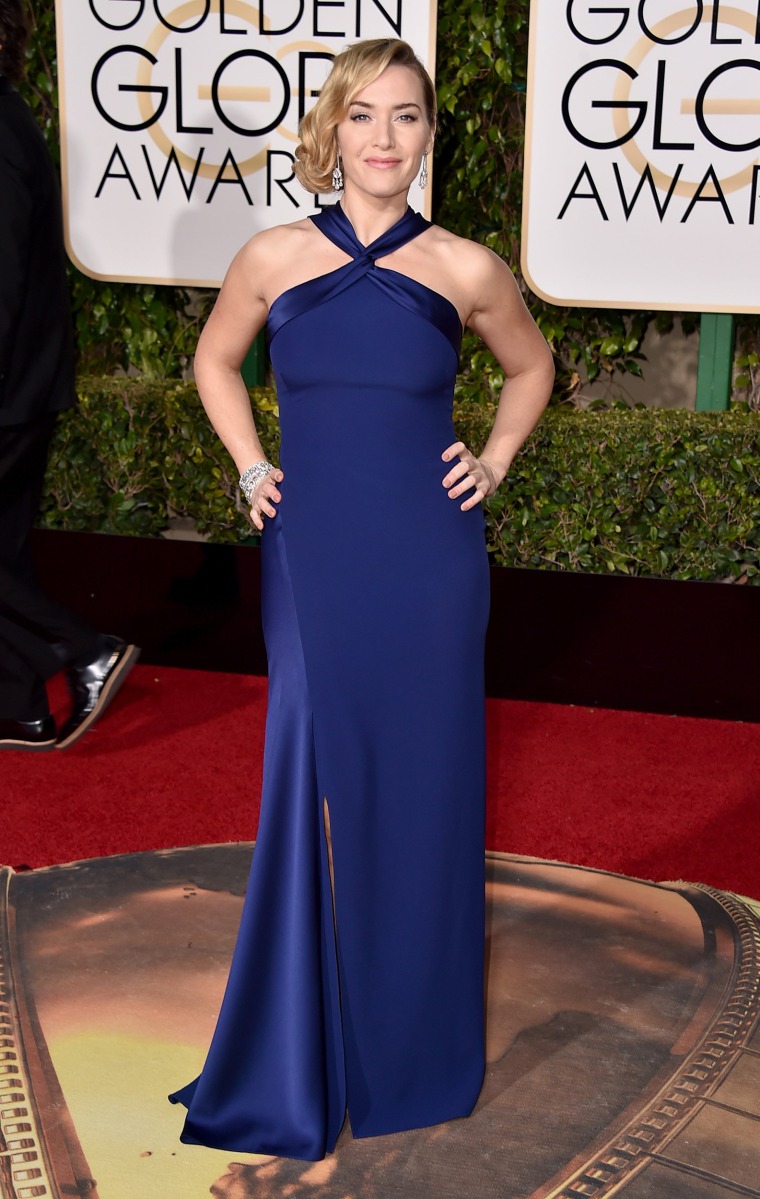 The "Steve Jobs" actress won for her performance in this equally winning look.
Olivia Wilde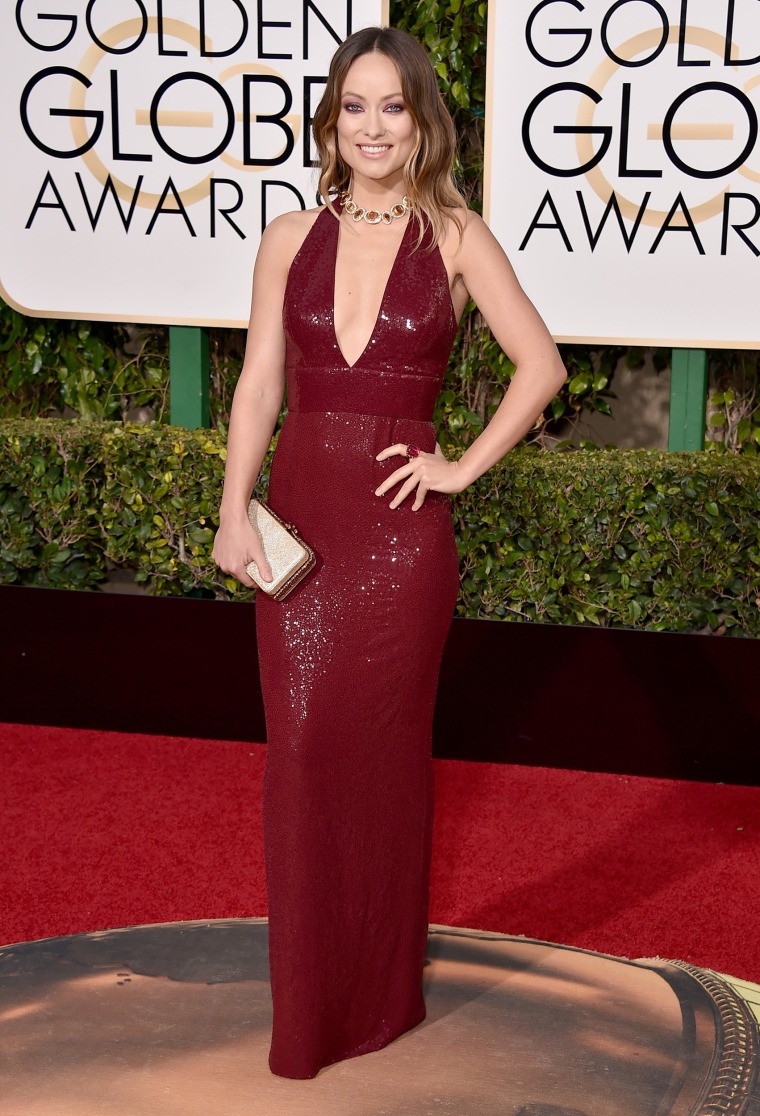 The always stunning Olivia Wilde went for plunging wine-colored column gown for her red carpet appearance.
Katy Perry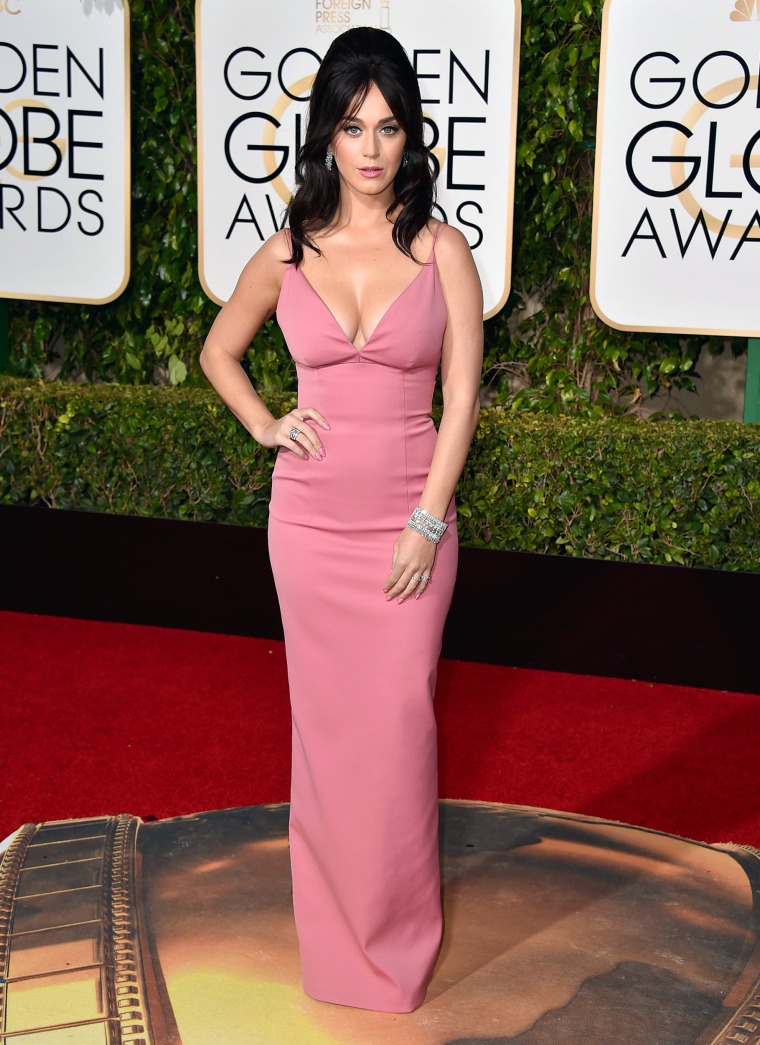 The "bumpit" in her hair became a big topic of conversation!
Lady Gaga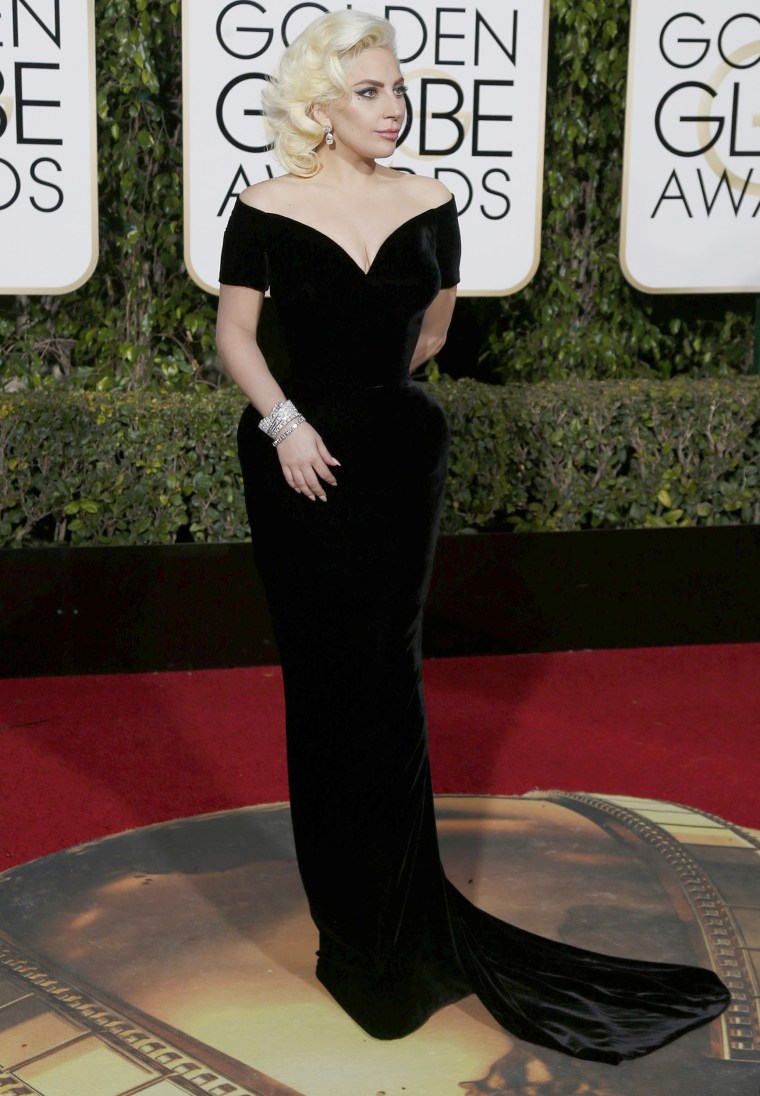 The pop star-turned actress is nominated for best actress for "American Horror Story: Hotel" and looks stunning a classic black dress.
Emmy Rossum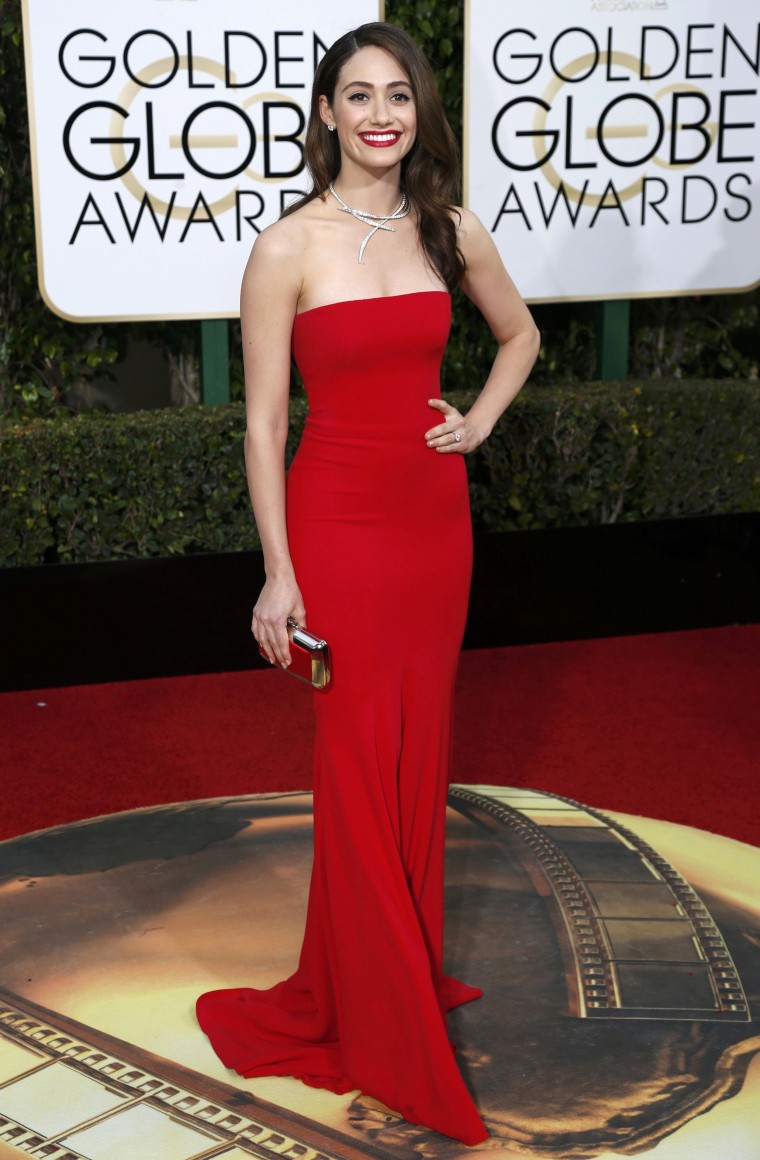 The "Shameless" star stuns in a curve-hugging strapless red dress.
Kate Hudson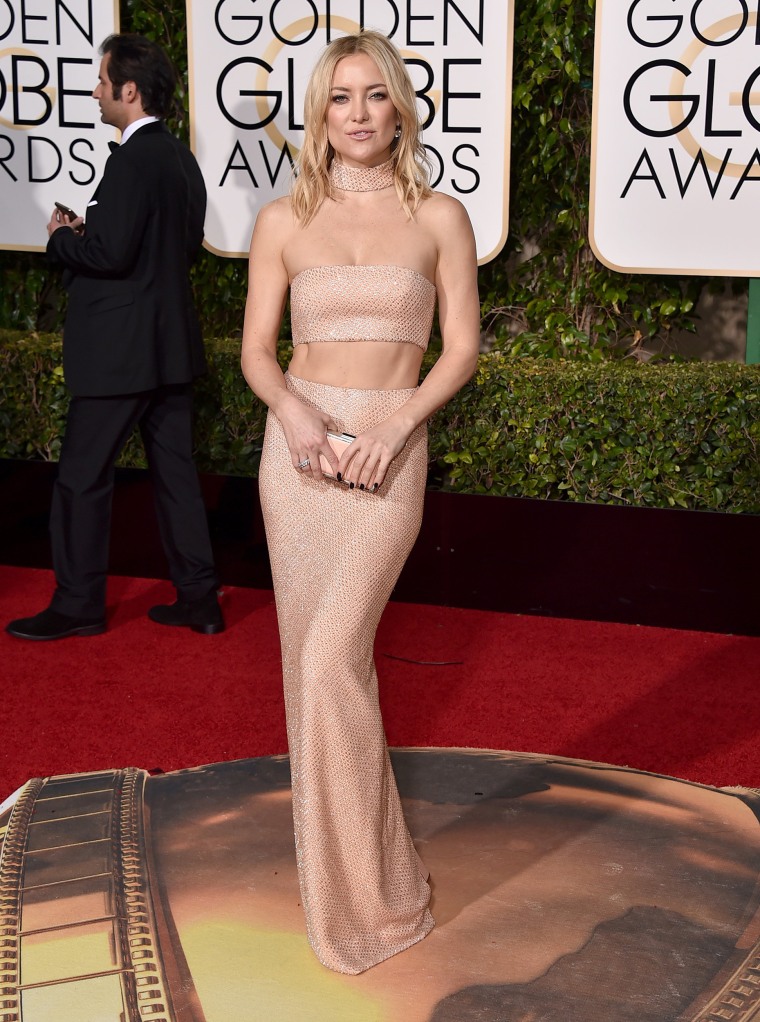 Never afraid to show a little skin, Kate Hudson chooses a two-piece nude look.
Queen Latifah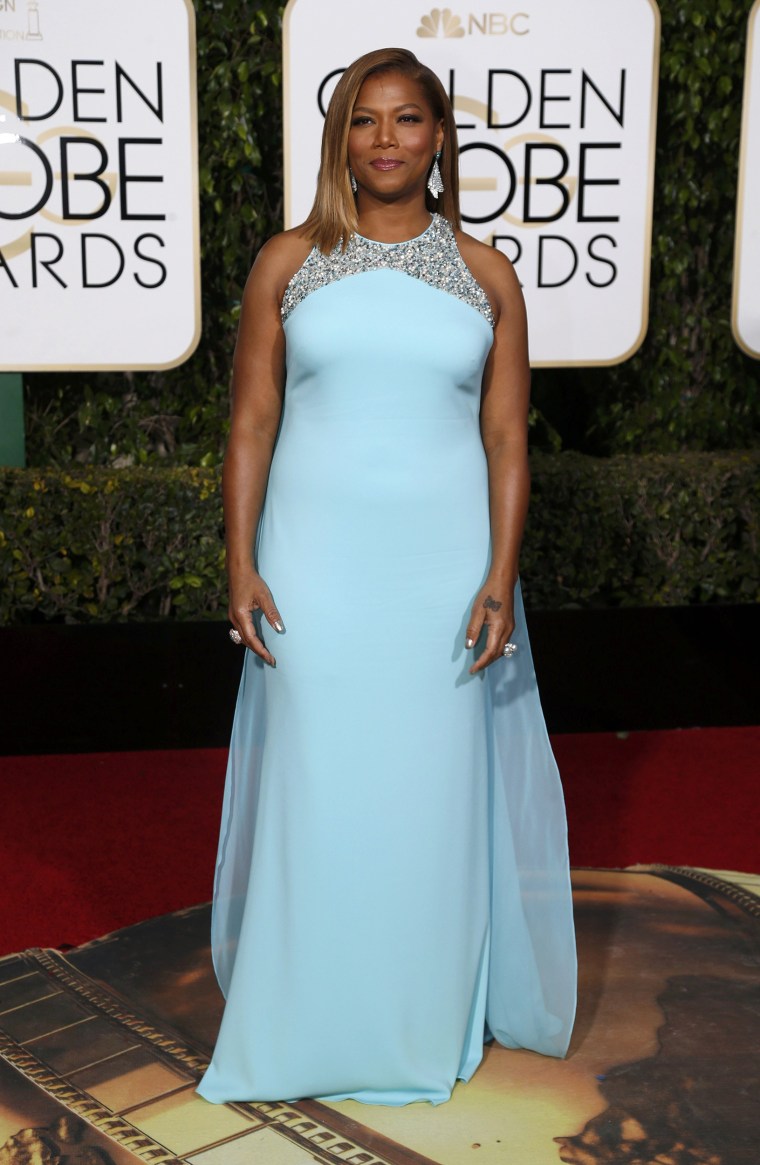 They don't call her queen for nothing! This icy blue color looks amazing on "The Wiz Live" star.
Julia Louis-Dreyfus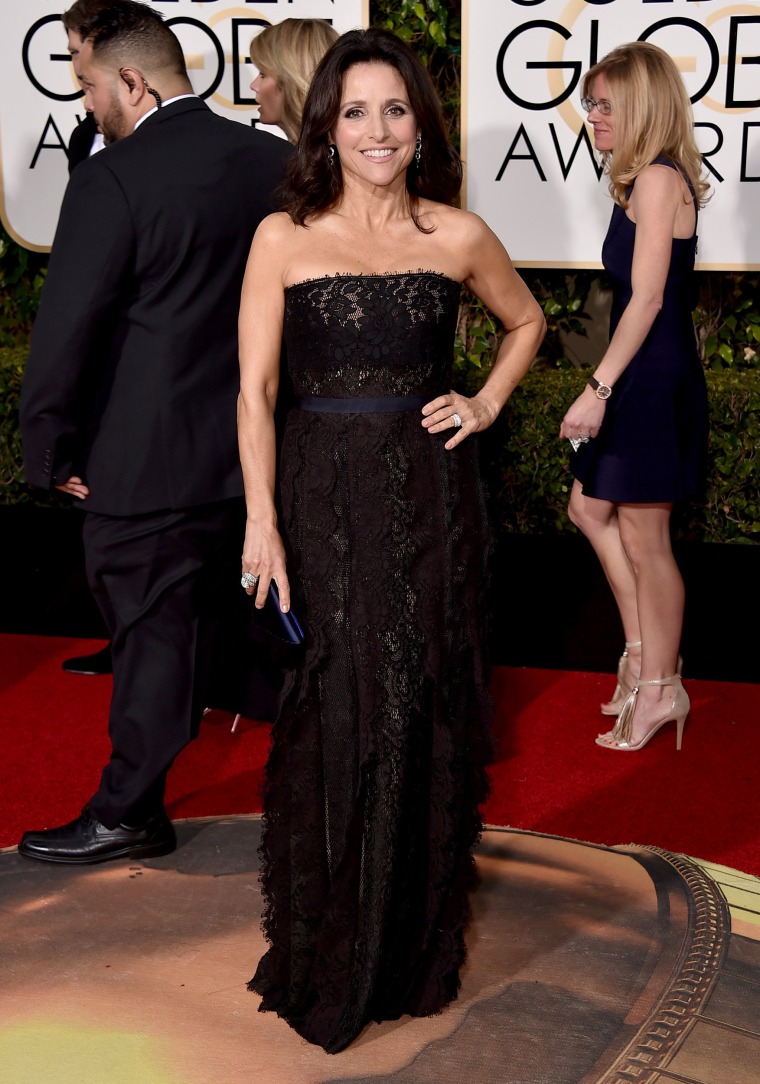 The "Veep" star is nominated for best actress in a TV series and looks gorgeous in a black sheath.
Rooney Mara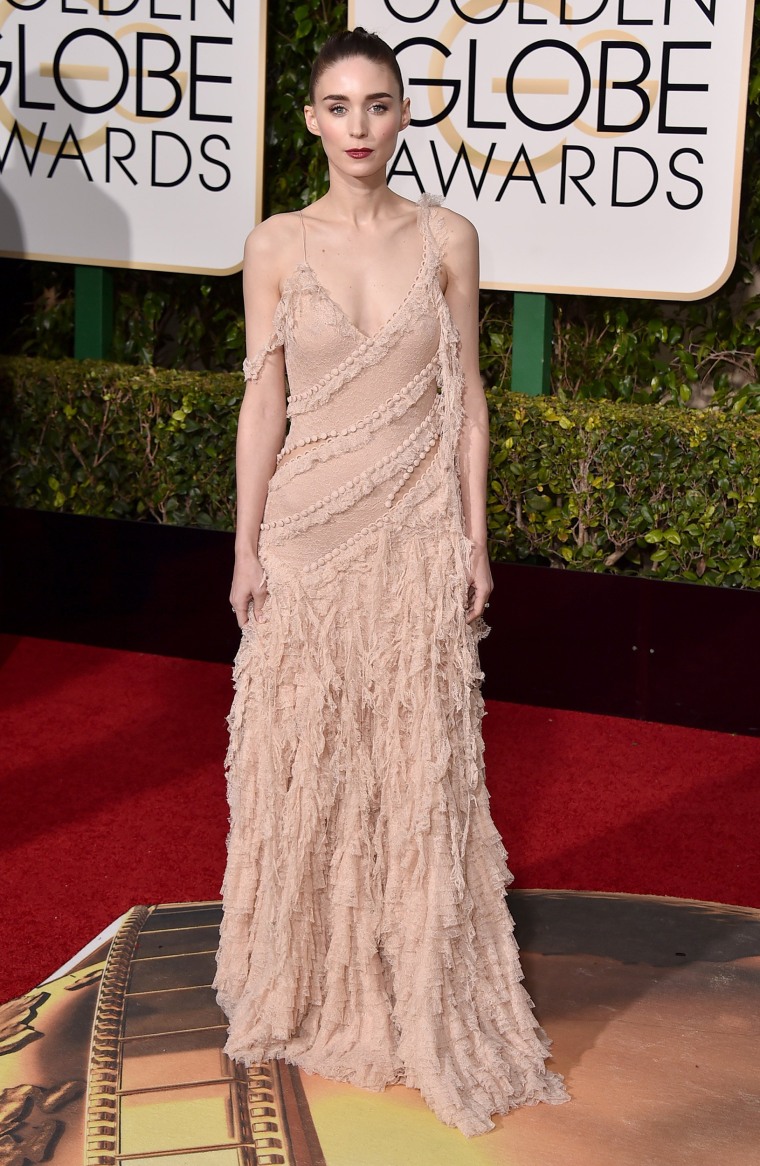 The "Carol" star wears a ruffled and feminine look for the Golden Globe Awards.
Kirsten Dunst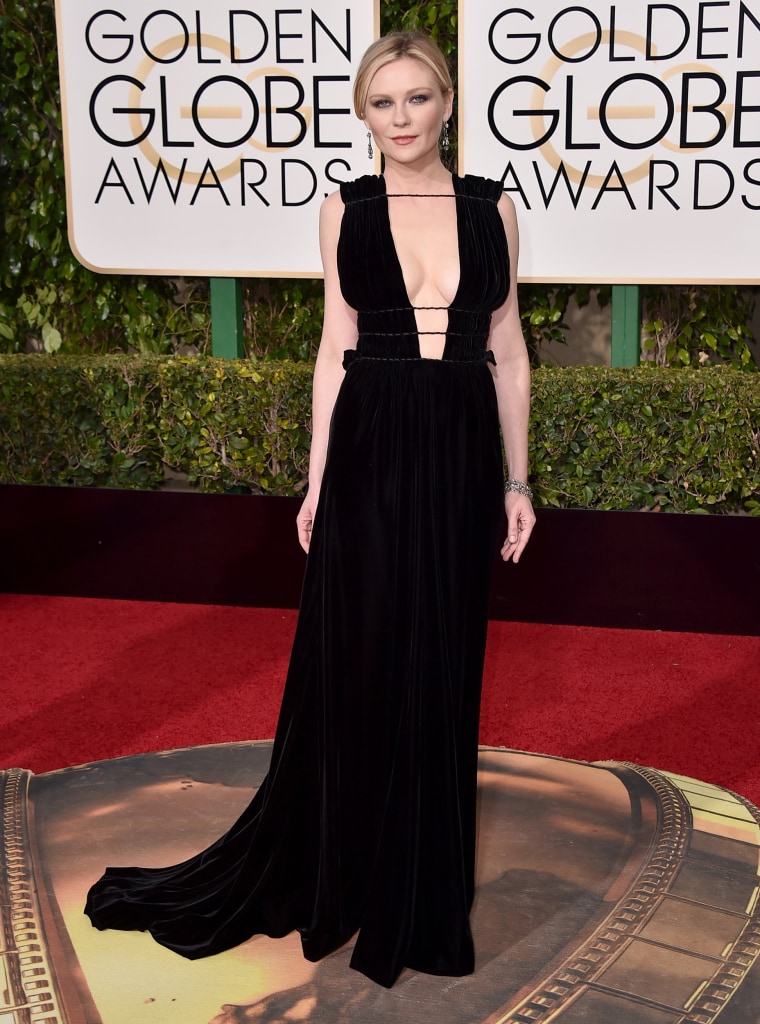 Kirsten Dunst isn't afraid to show some skin. The "Fargo" actress is nominated for her performance.
Amy Adams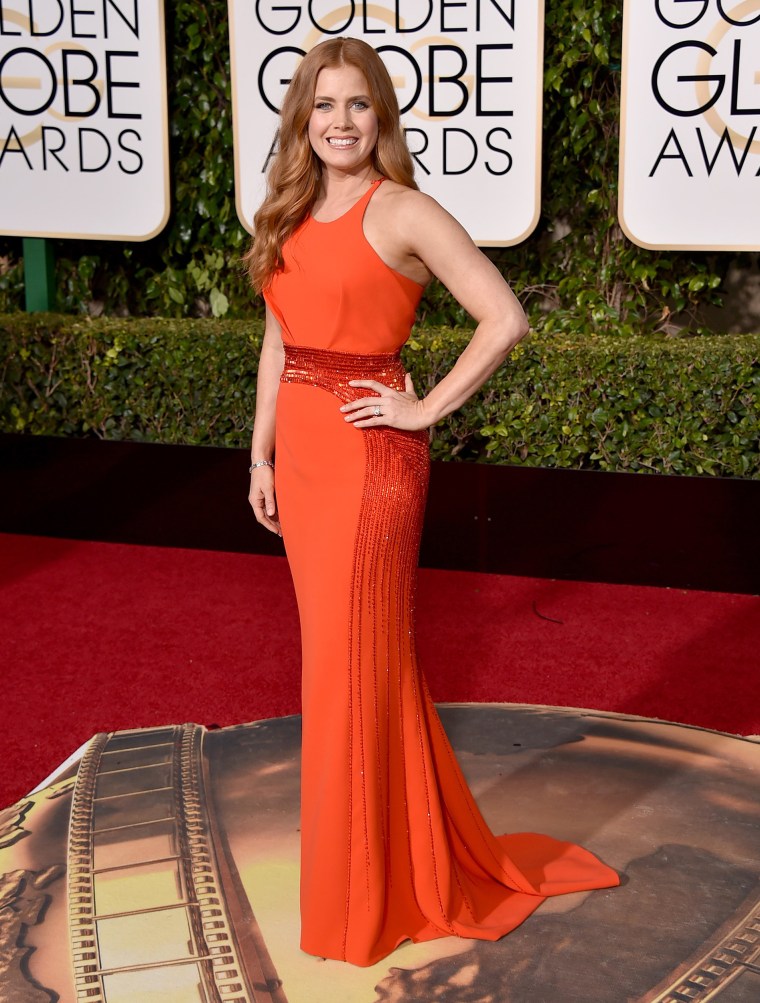 Whoever said redheads can't wear orange hasn't seen Amy Adams at the Golden Globe Awards.
Uzo Aduba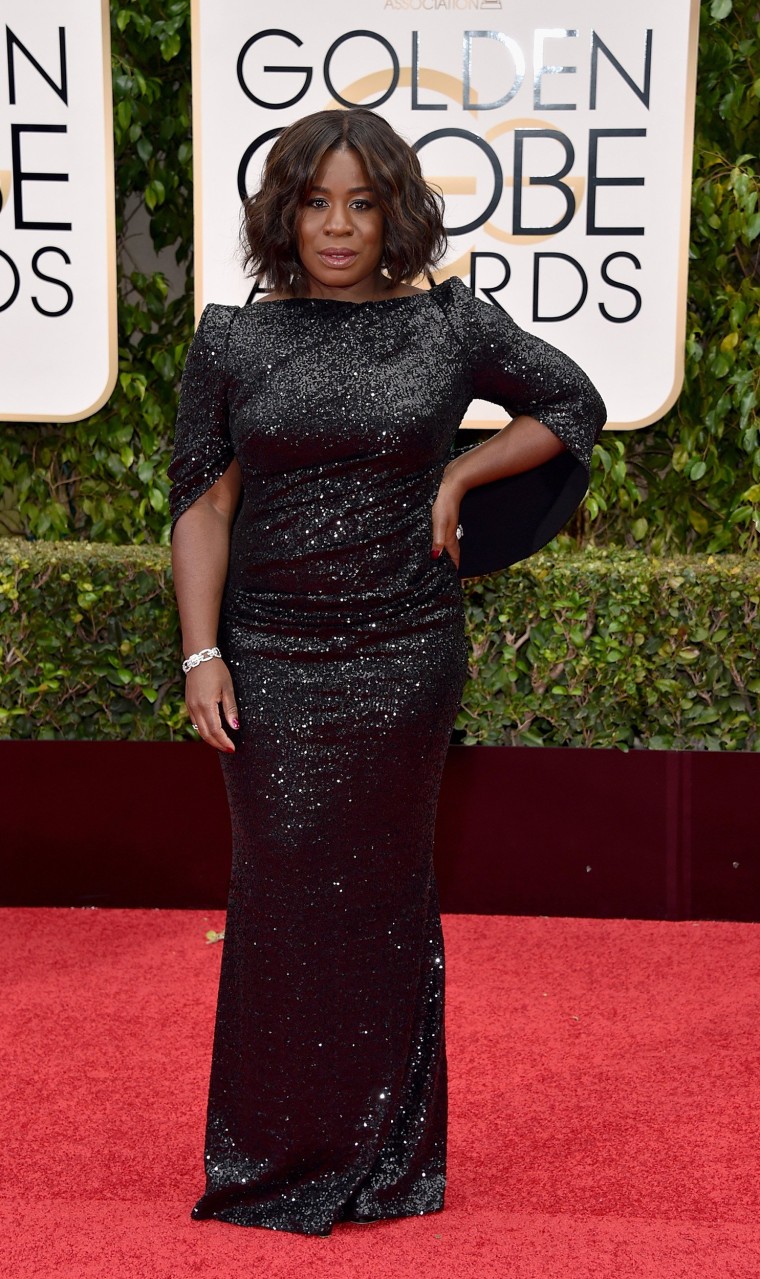 The "Orange is the New Black" star (nominated for best supporting actress) knows that black is the sleekest color of all.
Rachel McAdams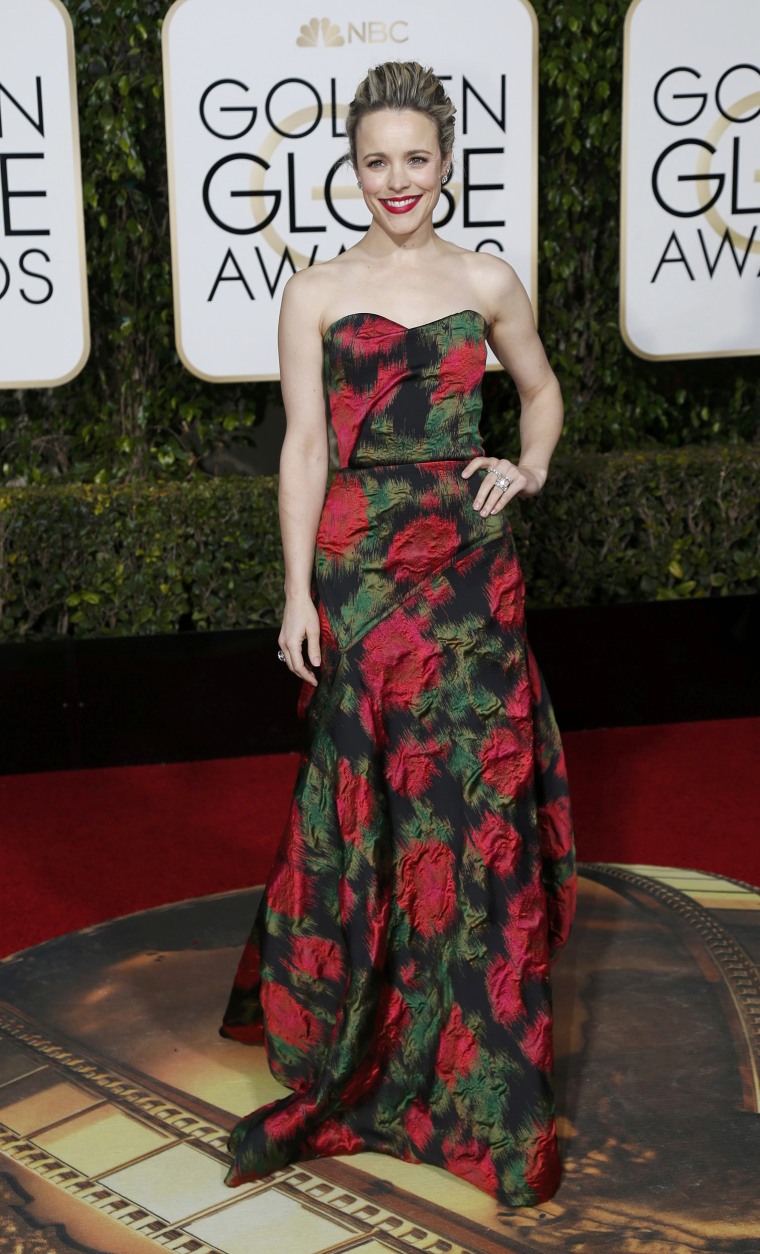 In an unique choice, the "Spotlight" star chose a floral gown for the red carpet.
Julianne Moore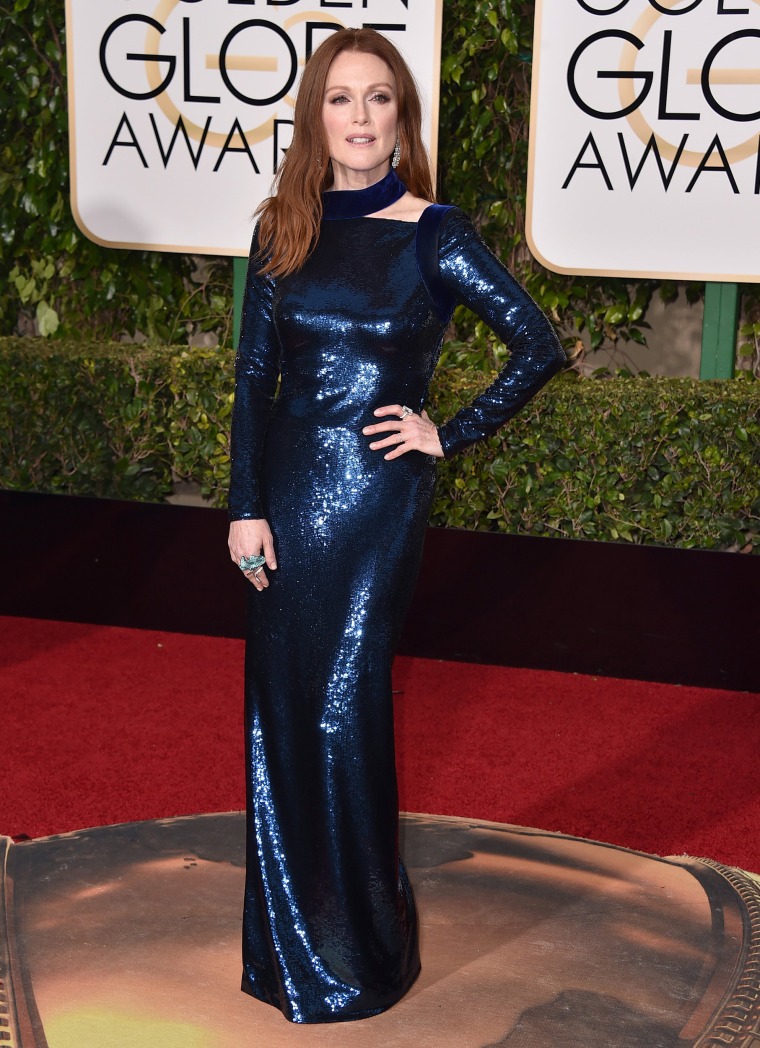 Ravishing in midnight blue, Julianne Moore adds an unexpected pop of skin at the shoulder.
Saoirse Ronan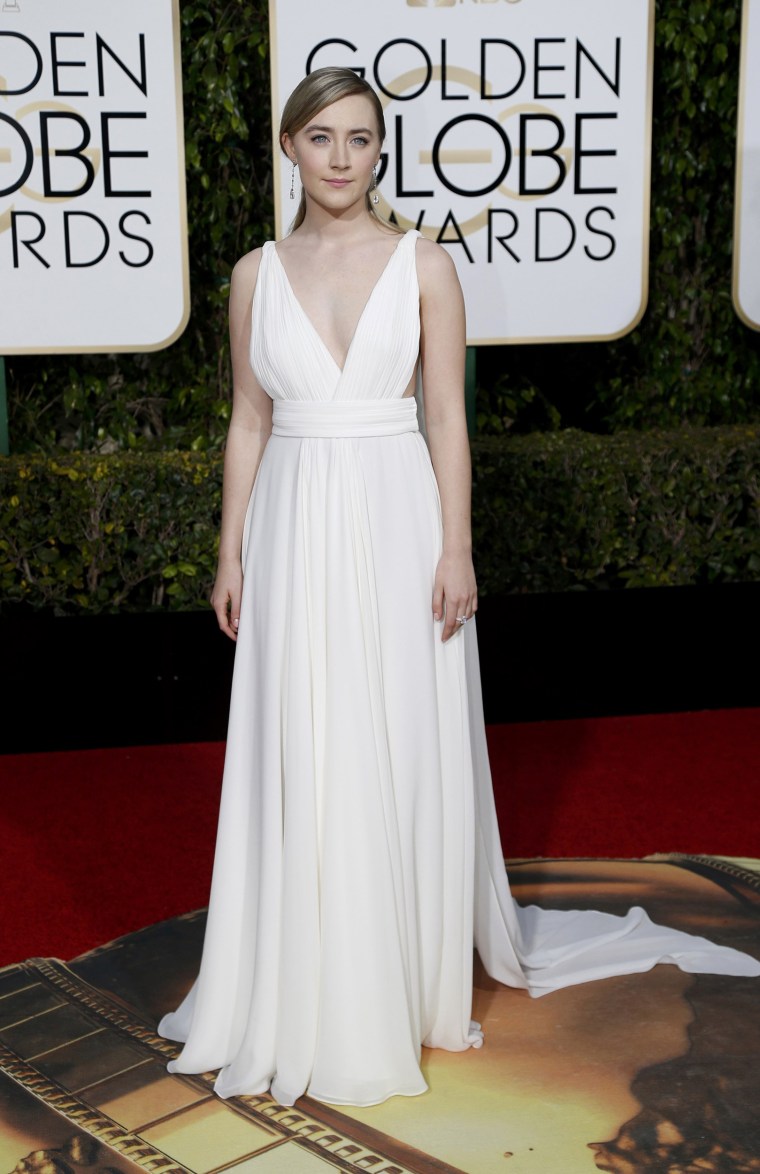 The best actress nominee for "Brooklyn" looks angelic in white.
Viola Davis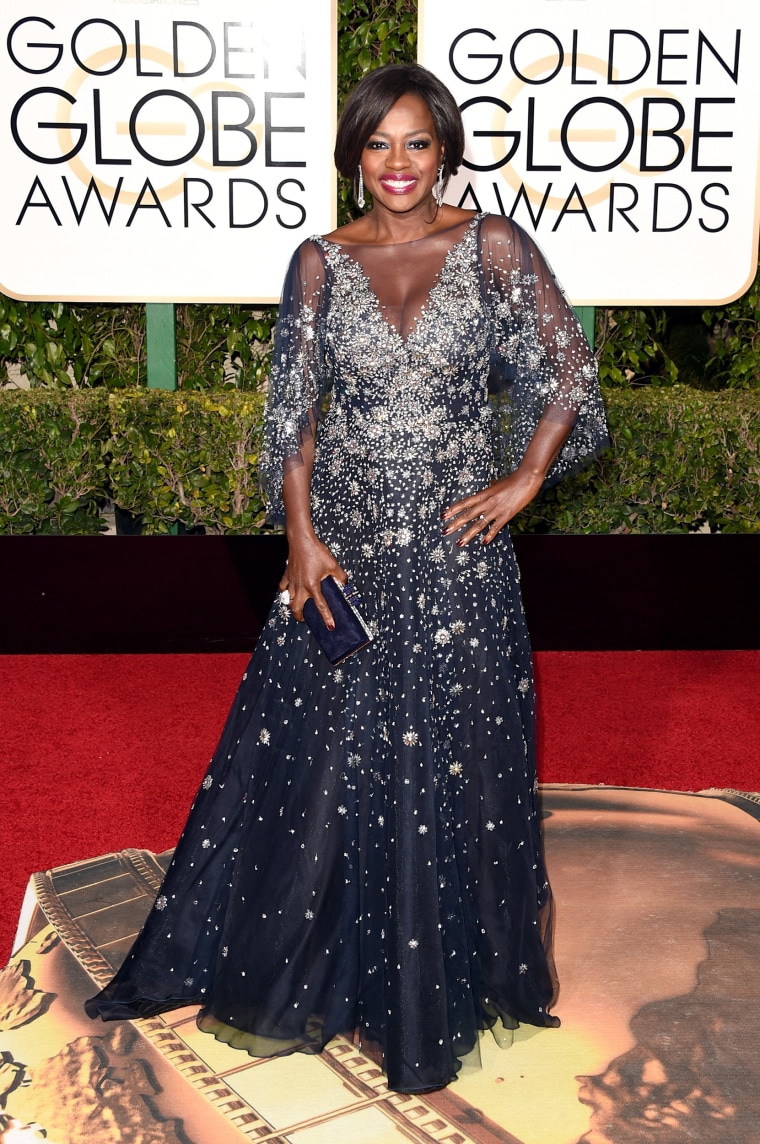 This shimmery gown looks stunning on the best actress nominee for "How to Get Away with Murder."
Jamie Lee Curtis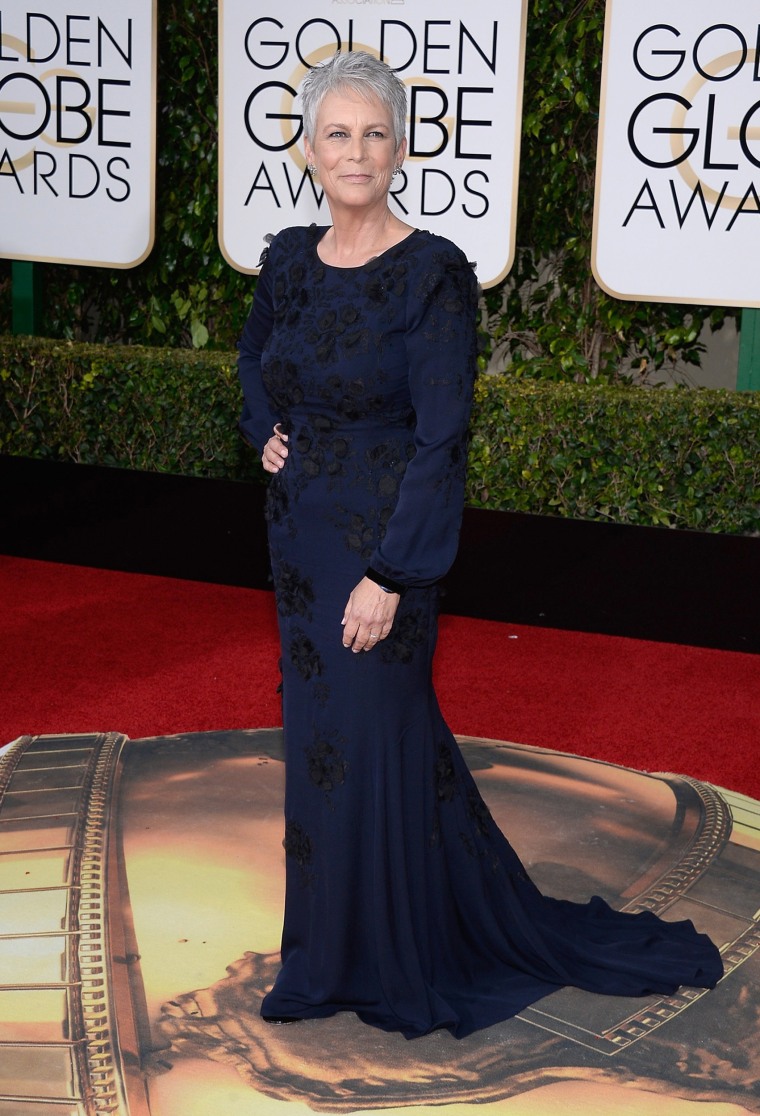 This legendary actress (nominated for best actress in a TV series (musical or comedy) for "Scream Queens") proves that navy and black can be a winning combination.
Laverne Cox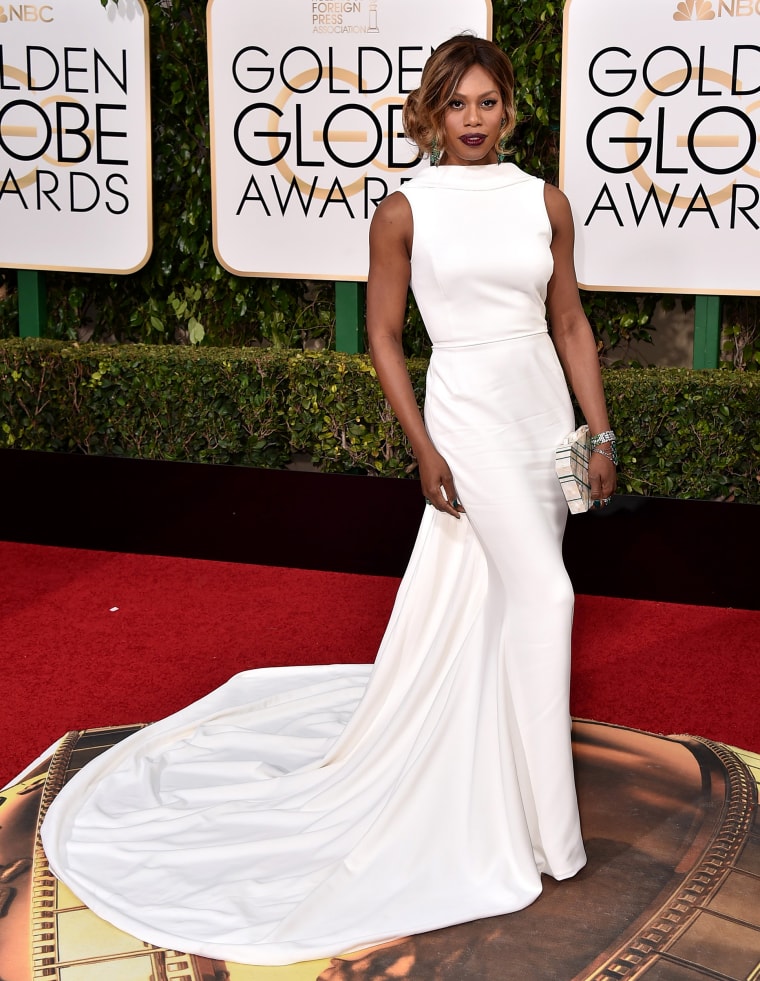 This "Orange is the New Black" star knows that minimalist style can sometimes be the most beautiful.
Sophia Bush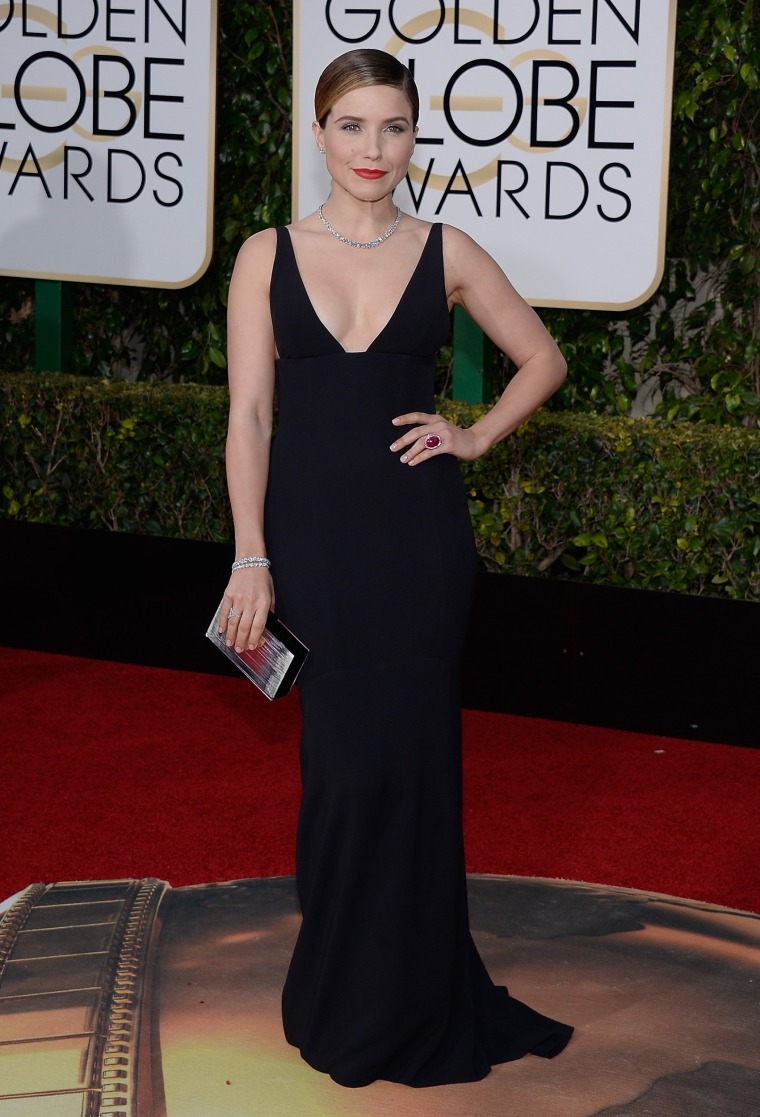 Simple and sleek is the name of the game for actress Sophia Bush.
America Ferrera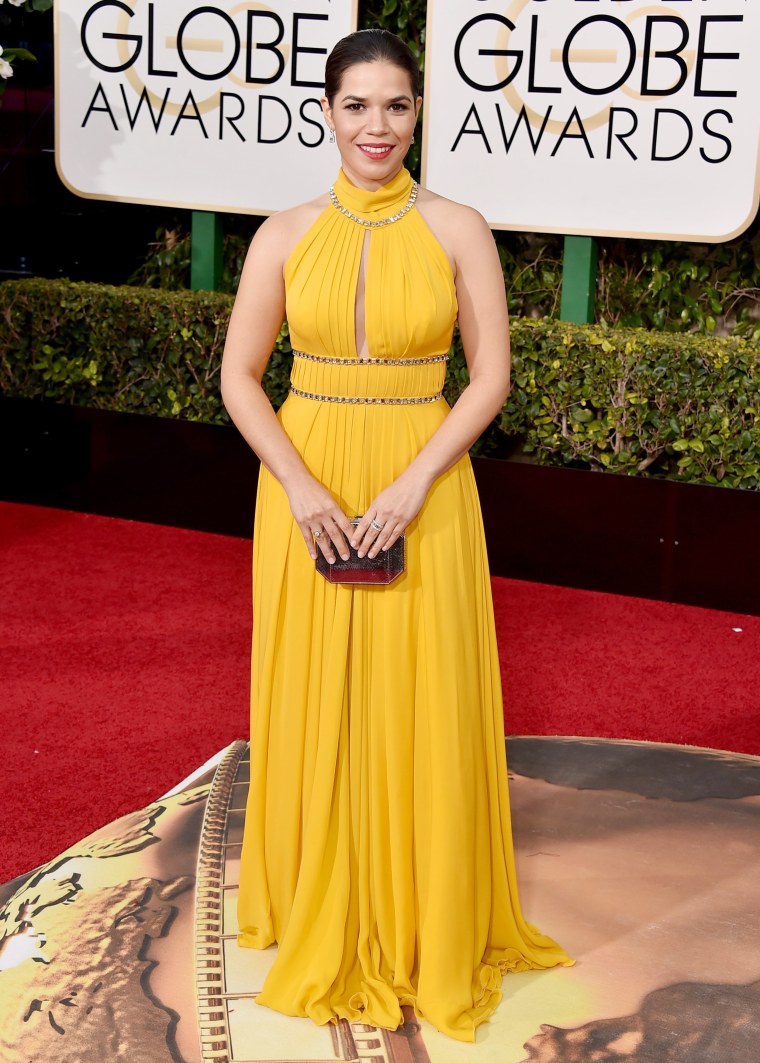 The "Superstore" star rocks a not-so-mellow yellow on the red carpet.
Judith Light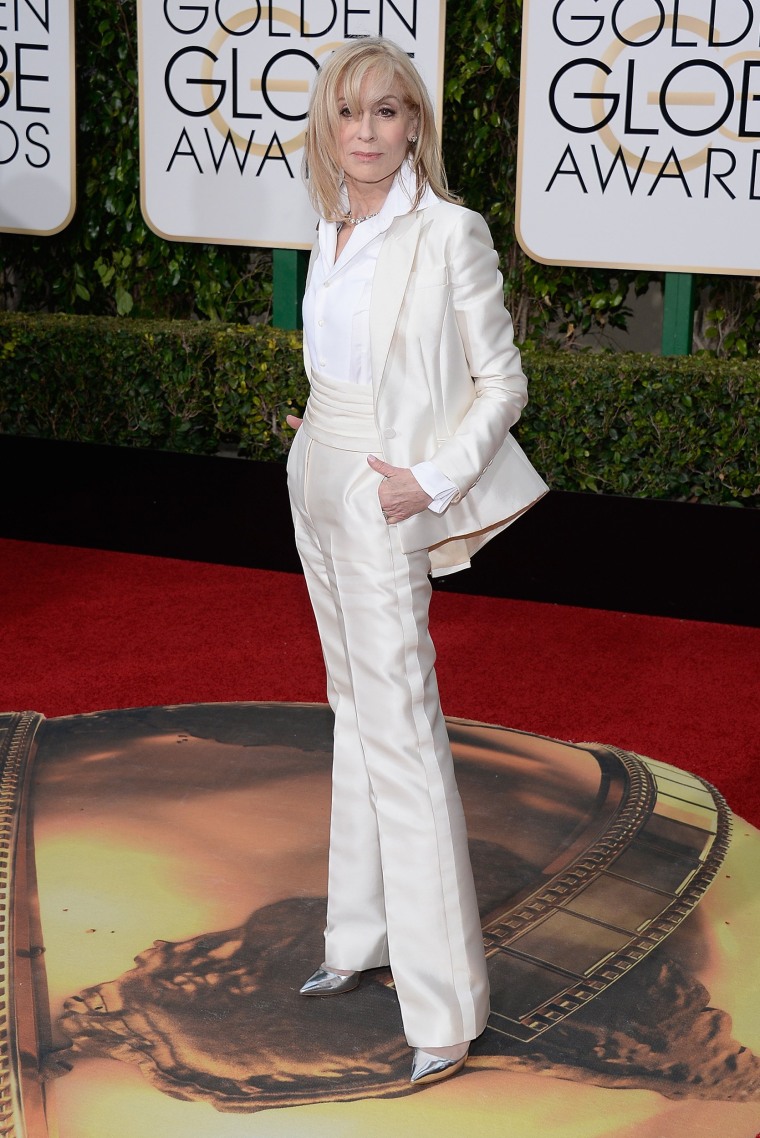 Judith Light proves she's the boss of awards-show style in an all-white pantsuit. A great look for the best supporting actress nominee.
Eva Longoria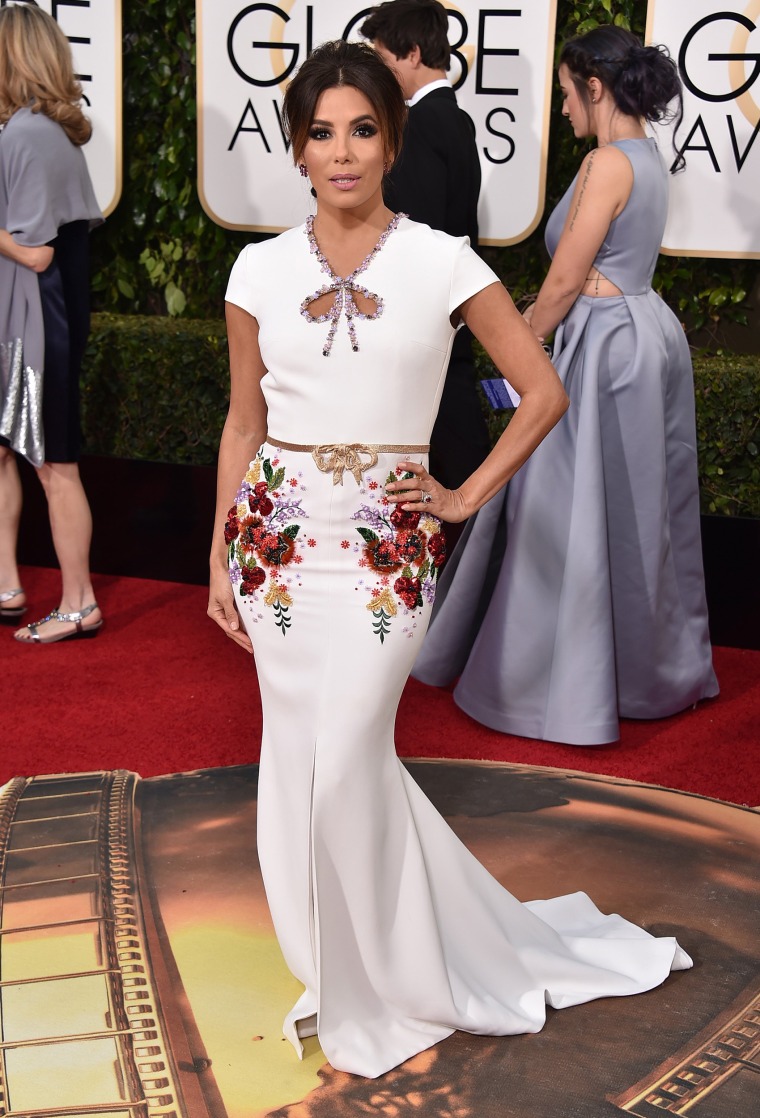 This Asian-inspired dress felt unique and special on the red carpet.
Zendaya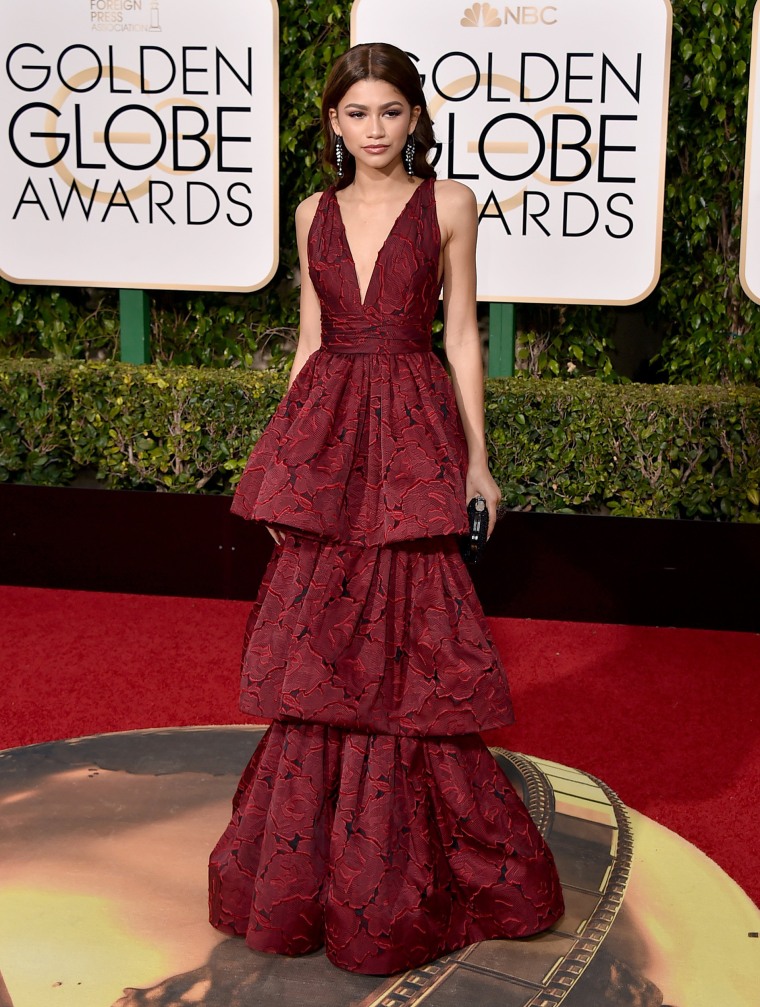 The 19-year-old star has a fashion sense well past her age.