All eyes were on stars' black ensembles at the Golden Globes Sunday night, which they wore to protest sexual harassment and show solidarity with victims. Each celebrity had a beautiful take on the all-black theme (pants were a major trend this year), and many accessorized with a small black-and-white pin, a nod to the newly created Time's Up initiative.
While celebrities' black outfits — and the powerful message they symbolized — were rightly front and center on the red carpet this year, we couldn't help but notice all the stunning, chic hairstyles also on display. Here are some of our favorite hair moments from the 2018 Golden Globes.
Saoirse Ronan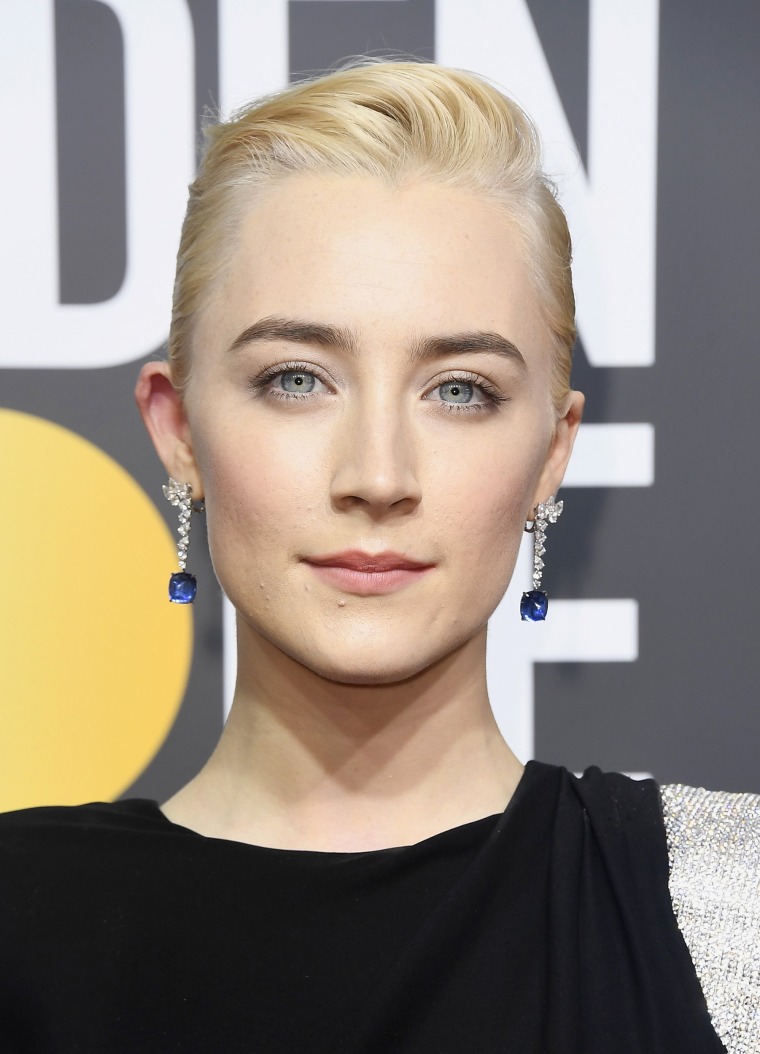 The Irish actress won her first Golden Globe for her role in "Lady Bird," and she rose to the occasion with an edgy, swept-back blond style.
Emma Watson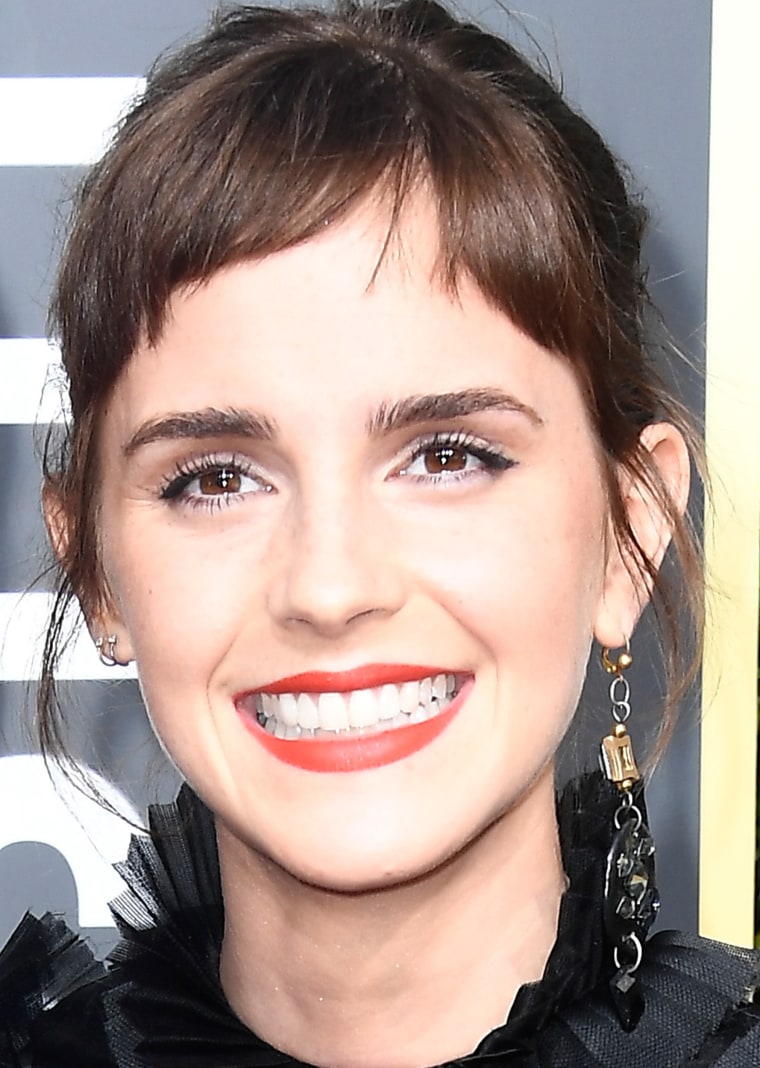 The actress and activist showed off her new bangs on the red carpet, pairing them with a red lip and a megawatt smile.
Christina Hendricks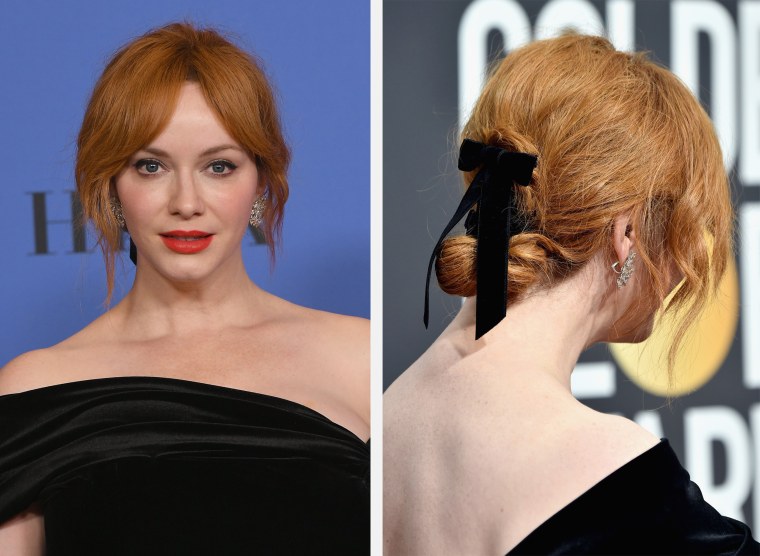 The actress accessorized her trademark, fiery hair with a black bow, in keeping with the night's all-black theme.
Tracee Ellis Ross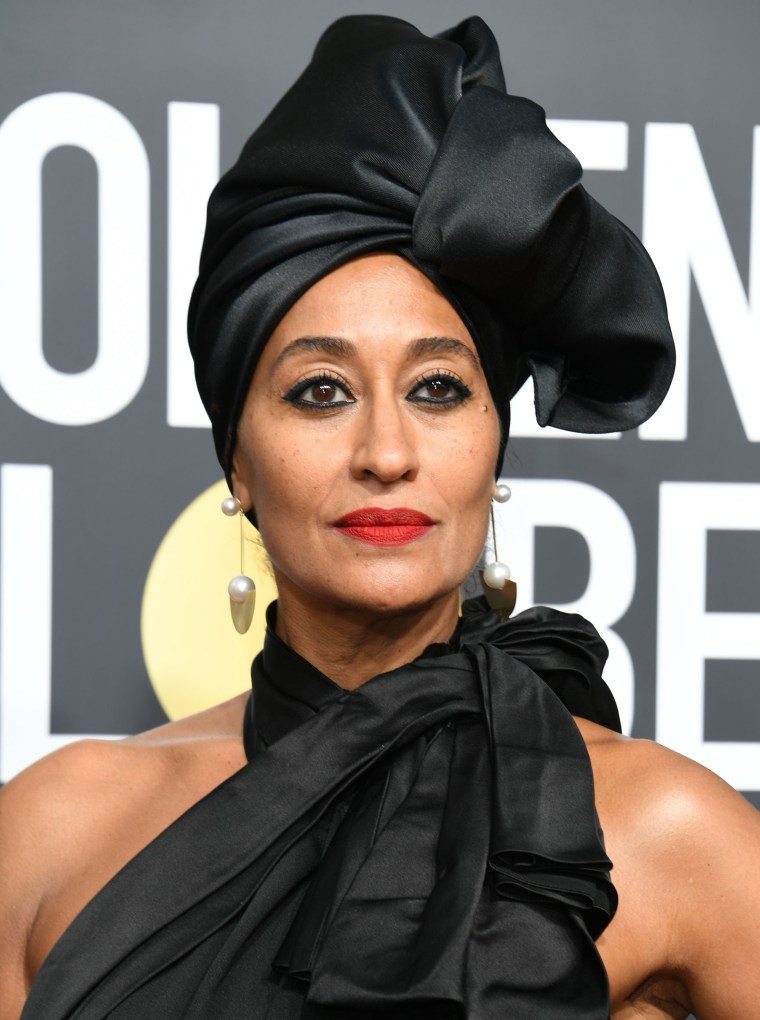 The "Black-ish" star took red carpet glamour to the next level with this black silk head wrap.
Natalie Morales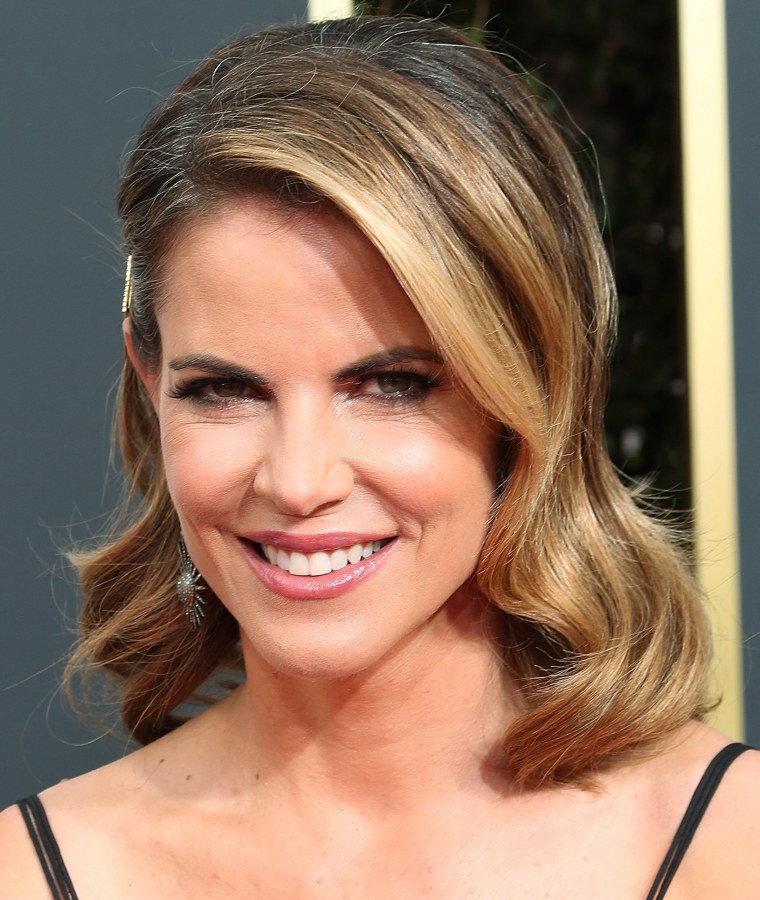 The TODAY anchor gave off glam, retro vibes with her wavy, side-parted lob.
Claire Foy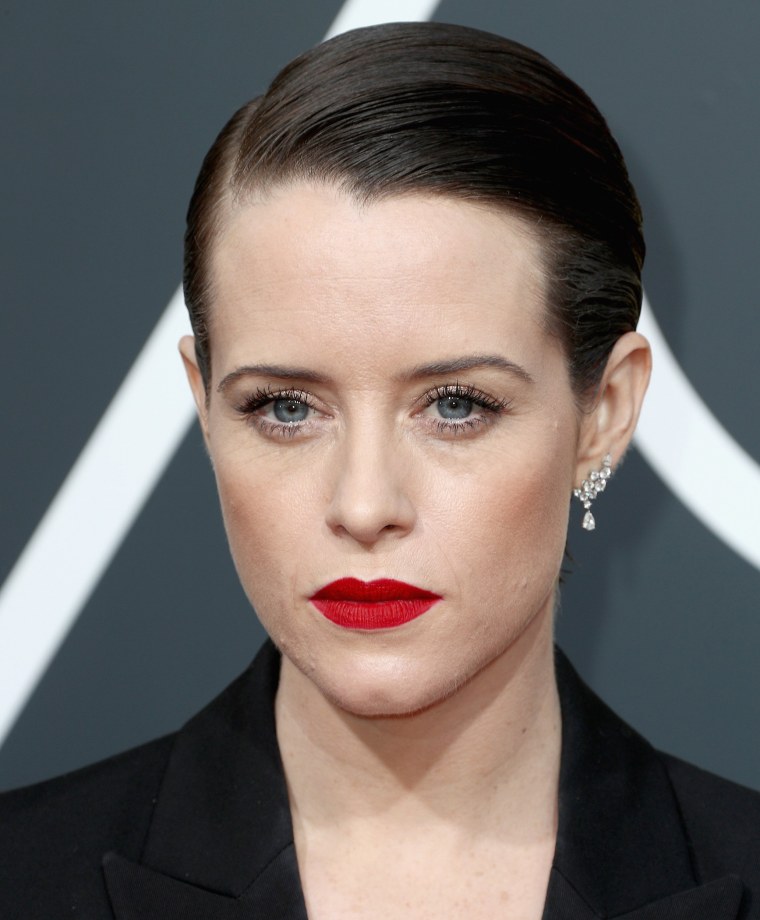 Foy's slick hair couldn't have been any more different from Queen Elizabeth's '50s coif in "The Crown," but she is still obviously red carpet royalty.
Voila Davis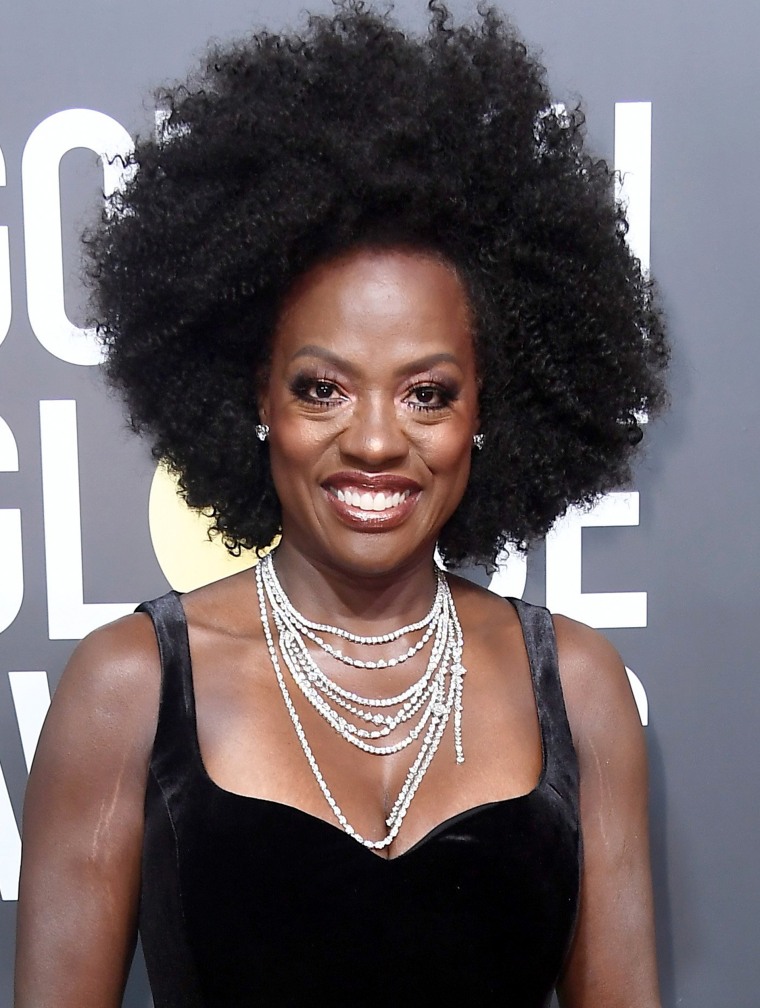 The "Fences" actress looked stunning on the red carpet, sporting a dramatic halo of her gorgeous natural curls.
Rachel Brosnahan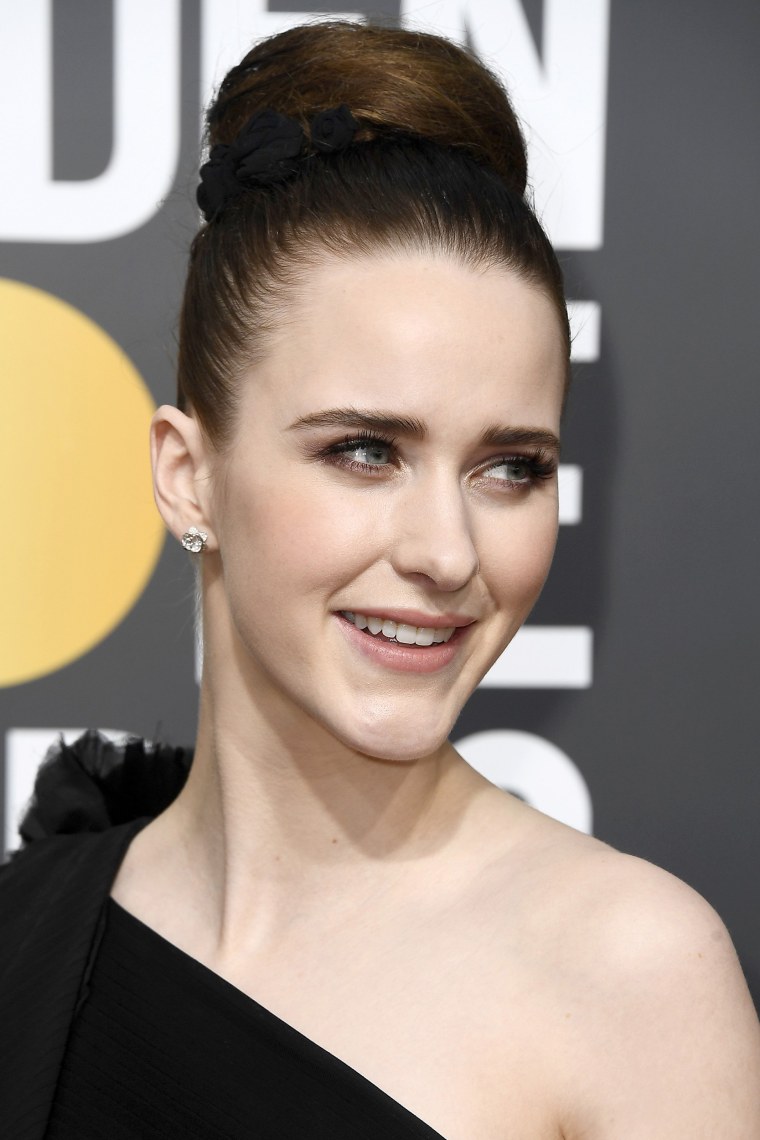 The actress, who scored a Golden Globe for her starring role in "The Marvelous Mrs. Maisel," paired her asymmetrical neckline with a simple, elegant updo.
Susan Kelechi Watson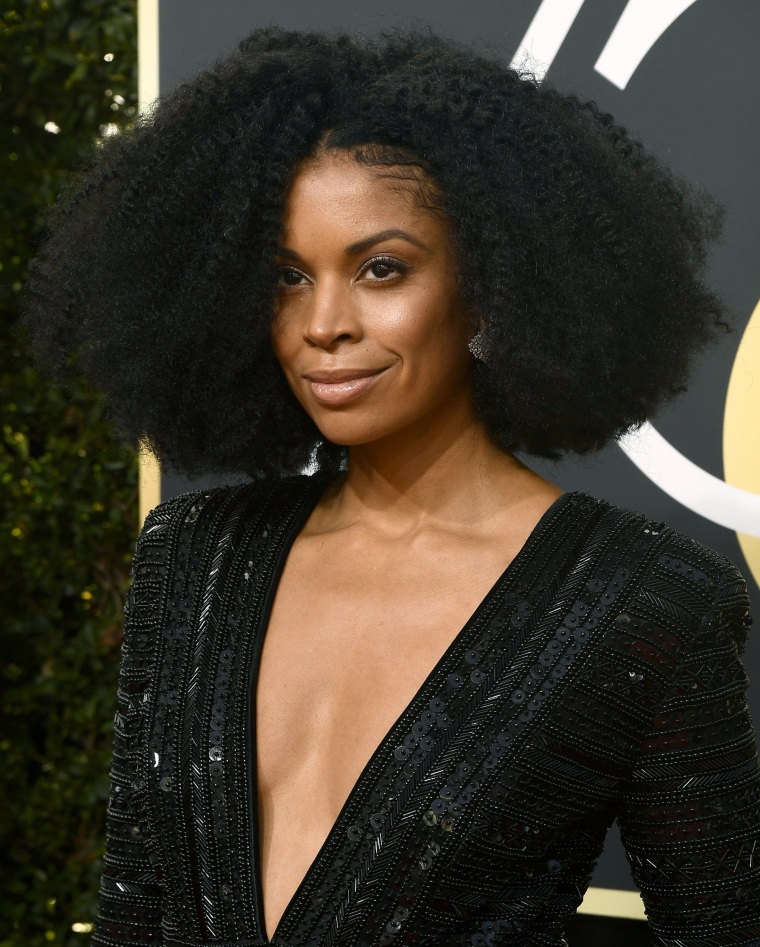 The "This Is Us" star rocked a voluminous, textured hairstyle that only amped up the drama of her statement neckline.
Sheinelle Jones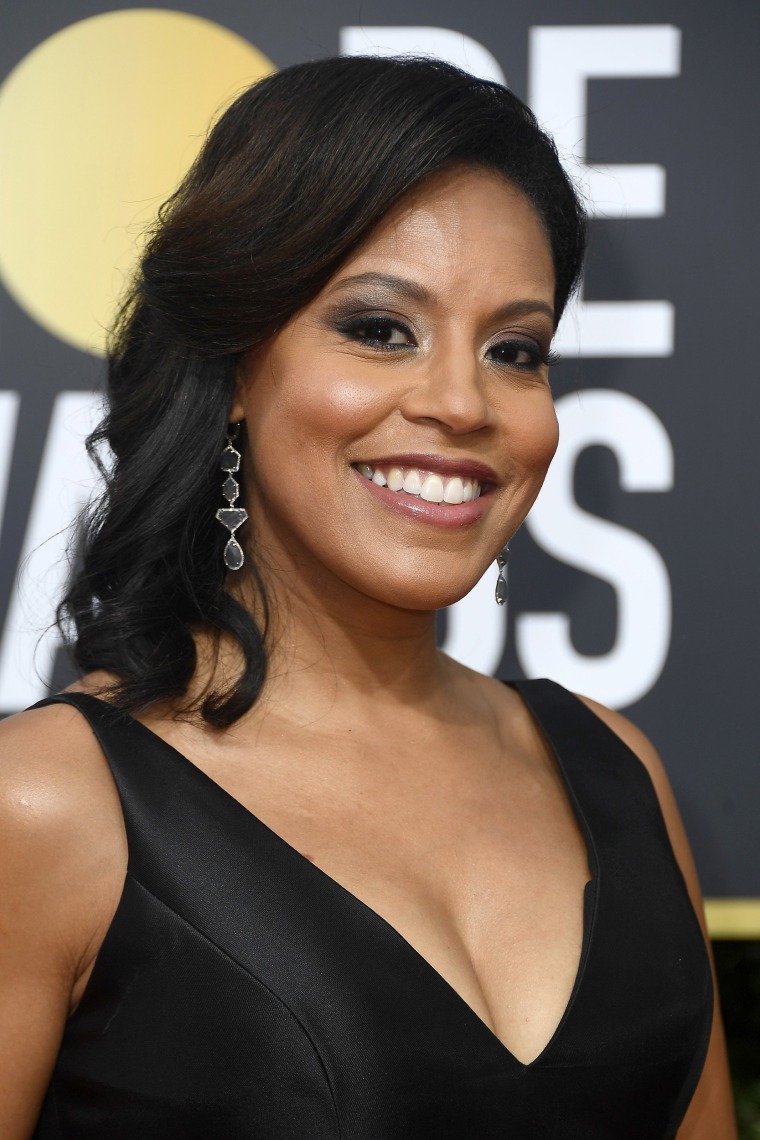 The "Weekend TODAY" anchor kept her look simple and stunning with soft, loose waves.
Giulianna Rancic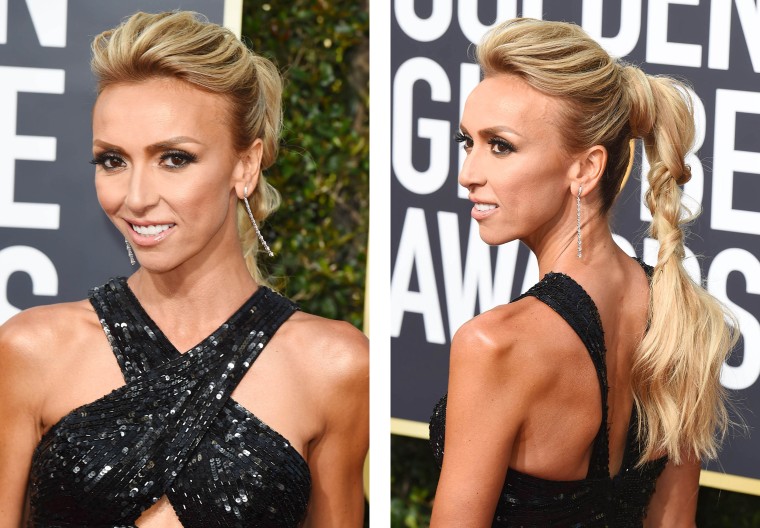 The E! host polished off her embellished black gown with a gorgeous half-braid, half-ponytail that cascaded down her back.
Millie Bobby Brown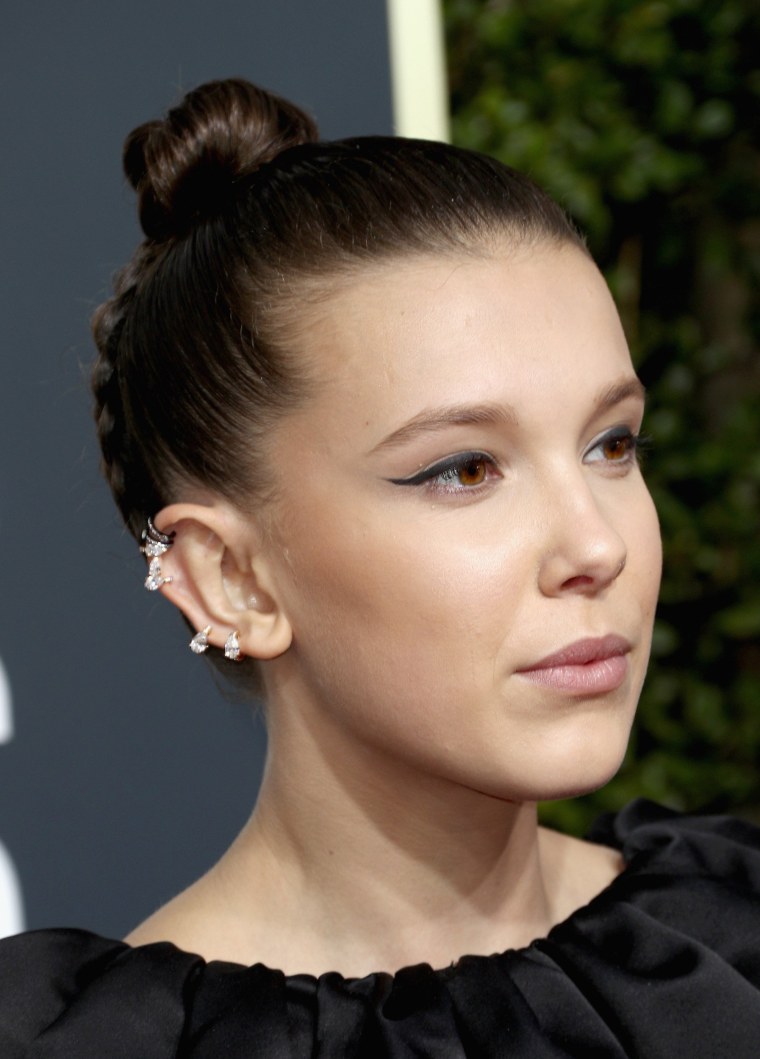 The "Stranger Things" star opted for a simple, ballerina-style bun, but her flawless cat eye and multiple piercings gave the look some extra edge.
Michelle Williams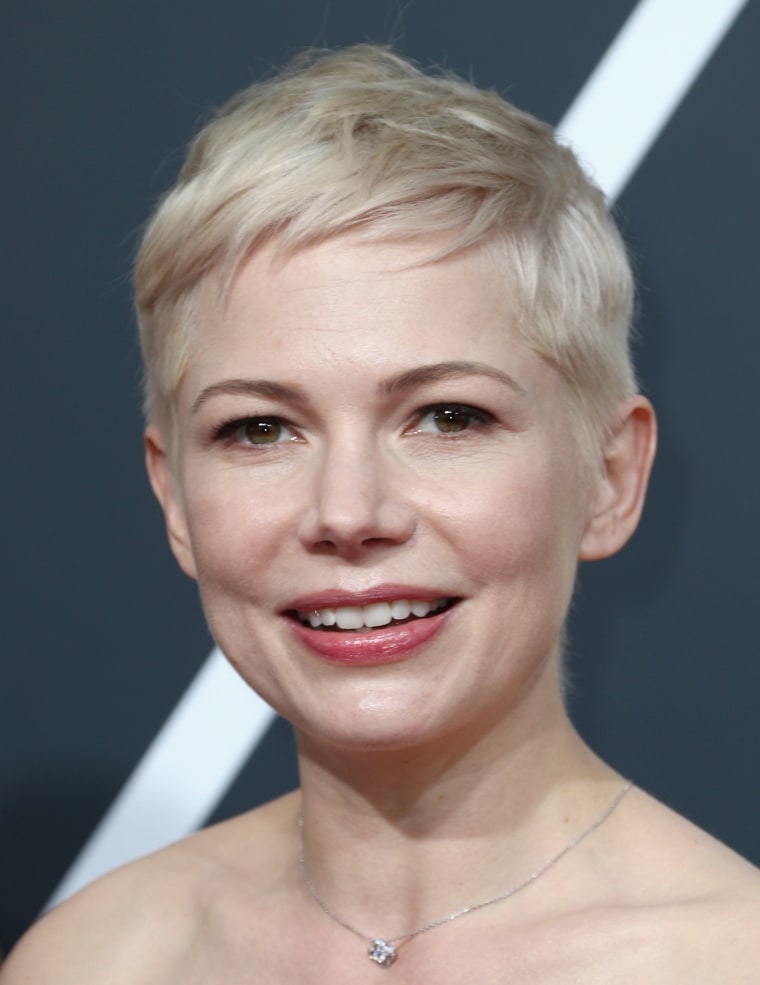 The actress's icy-blond pixie was perfect, as usual. She kept the focus on her striking hair by foregoing earrings and wearing a simple, diamond pendant with her shoulder-less gown.
Katherine Langford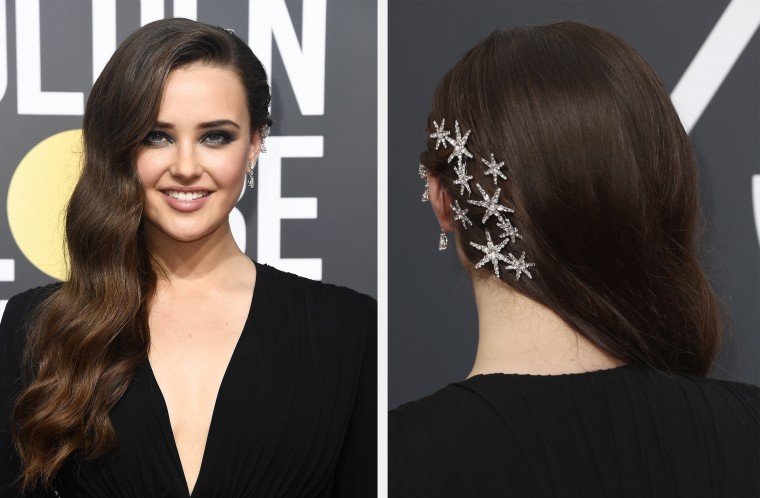 The "13 Reasons Why" actress' long waves were lovely from the front, but a side view revealed the real magic of her look. A constellation of glittering star pins held her side-swept style in place.
Alison Brie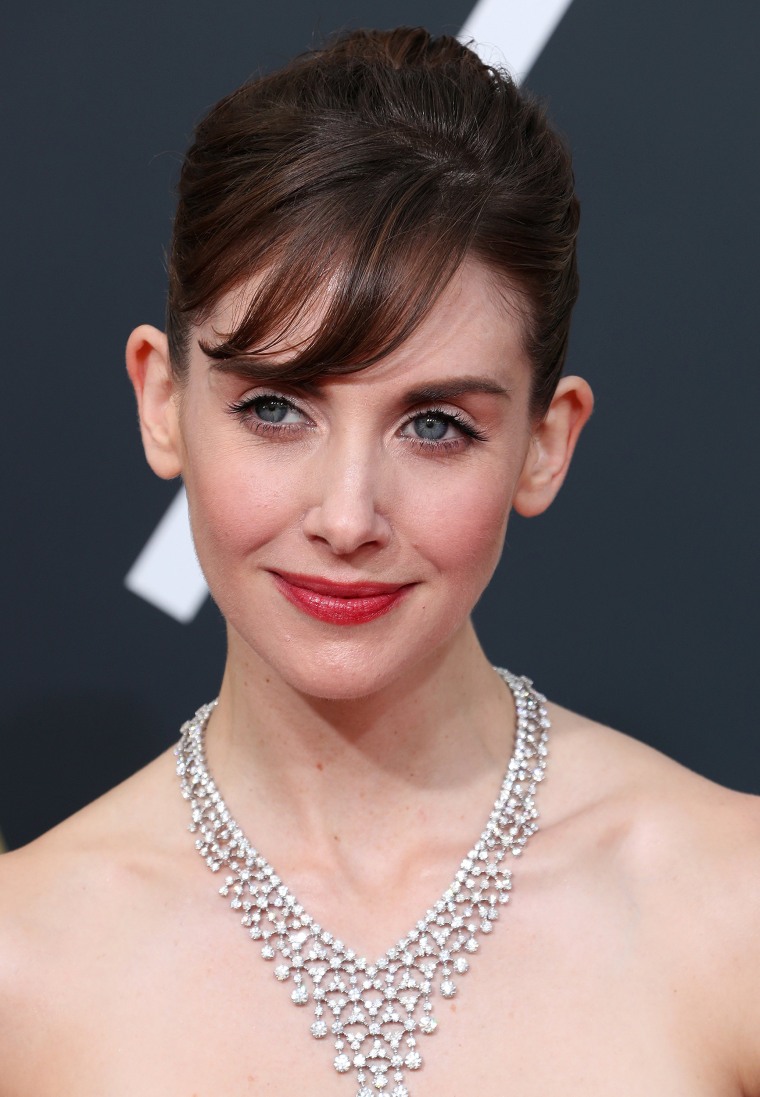 Brie's "Glow" character's '80s hair was nowhere in sight! The actress went for a simple updo and chic, side-swept bangs, paired with a waterfall diamond necklace and retro, red lip.
Allison Williams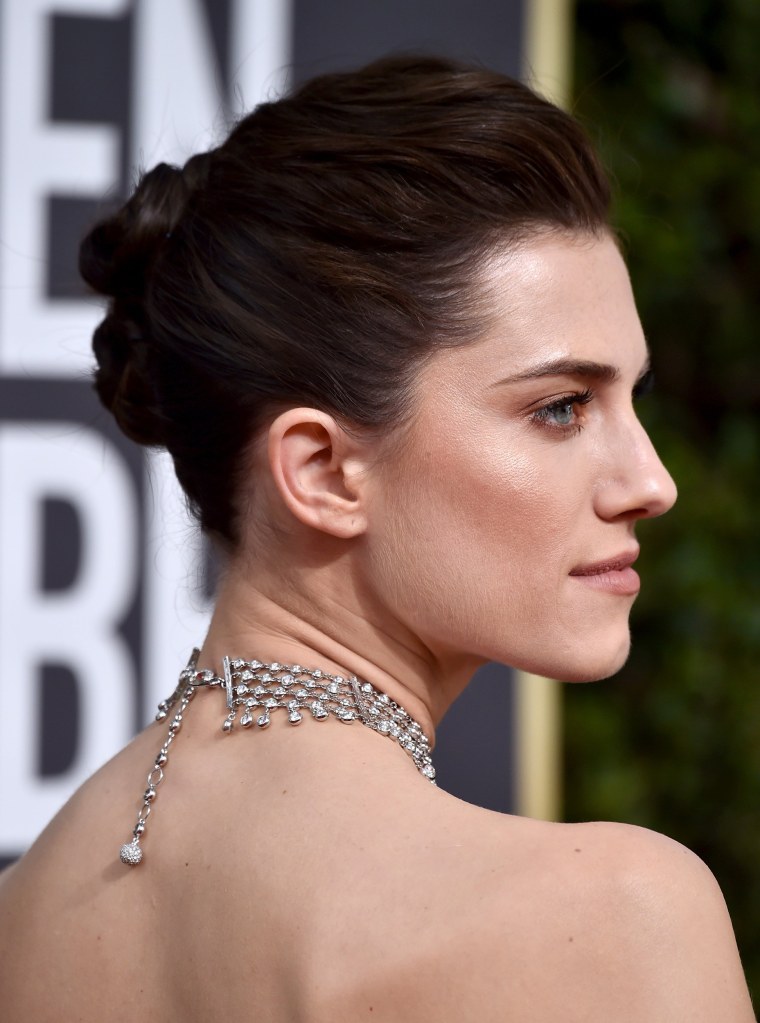 The "Get Out" star recently switched back from blond to brunette, and her dark strands looked stunning in this effortless, swept-up style.
Angelina Jolie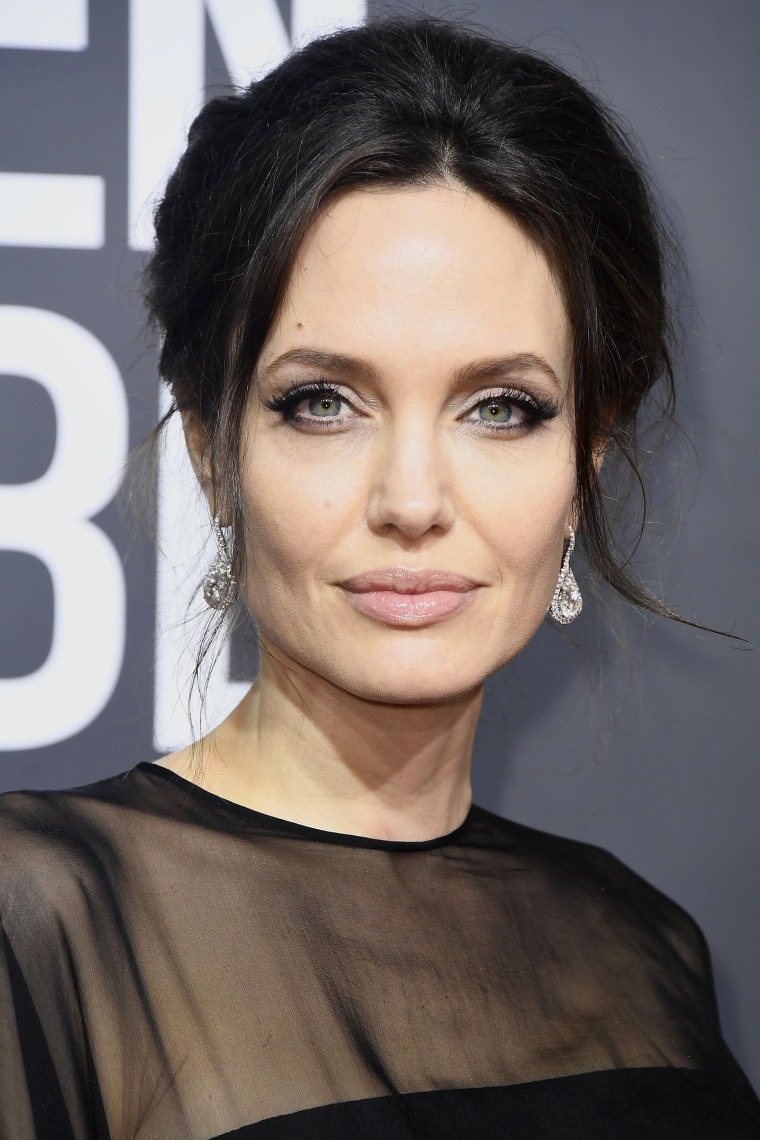 The actress, striking as usual, had a bit of '60s glam about her with her slightly teased, center-parted updo, dramatic eyeliner and drop pendant earrings.
Kelly Clarkson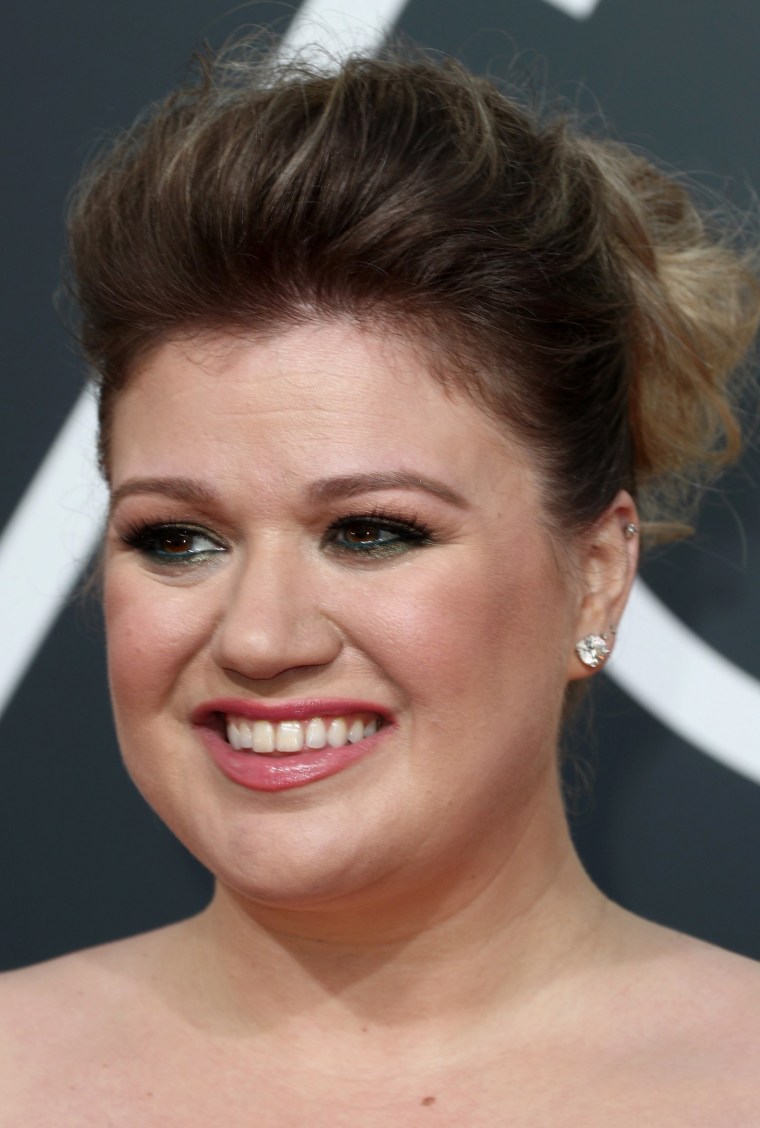 The singer, who sang a duet with Keith Urban when they presented the award for Best Original Song, kept things effortlessly elegant with a teased updo.
Dakota Johnson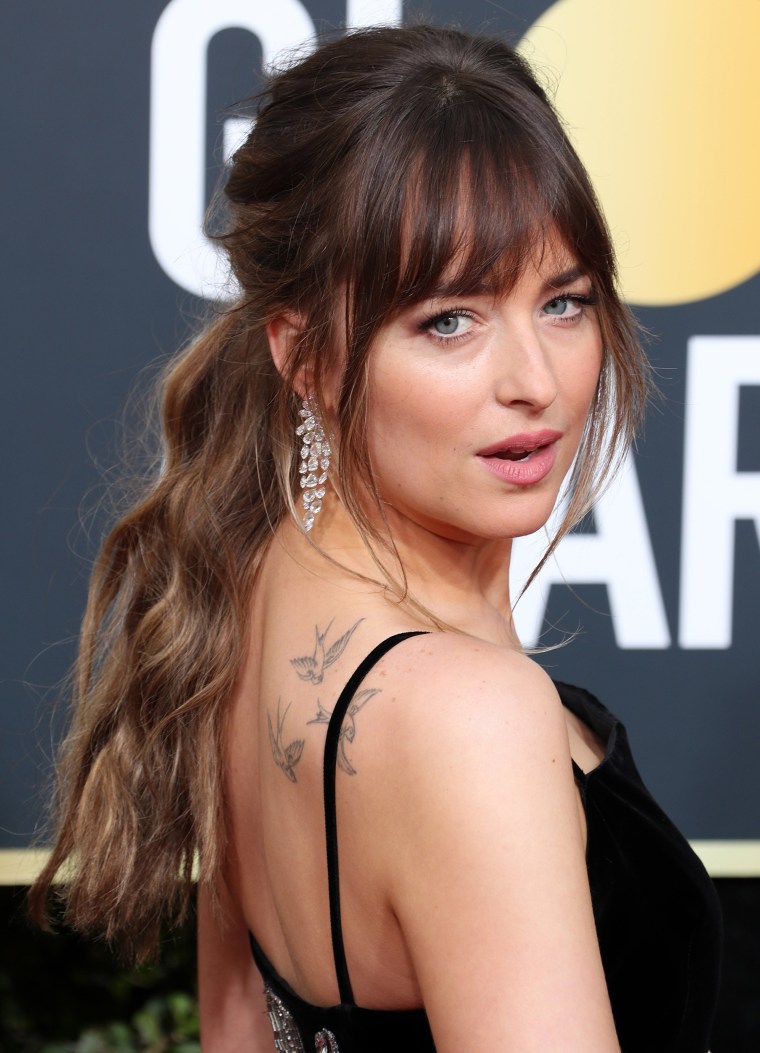 The "50 Shades of Grey" actress looked gorgeous with soft, loose waves and flawless bangs.
Elisabeth Moss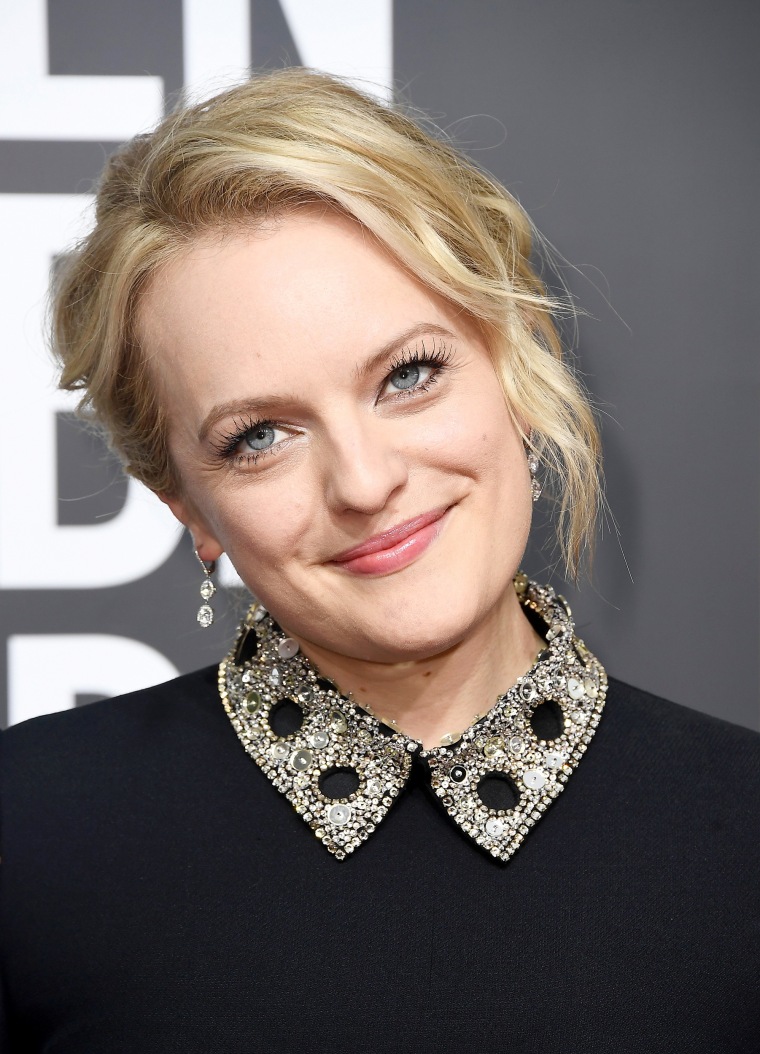 The "Handmaid's Tale" star framed her face with some loose, blond waves, softening her look and making her blue eyes pop.
Greta Gerwig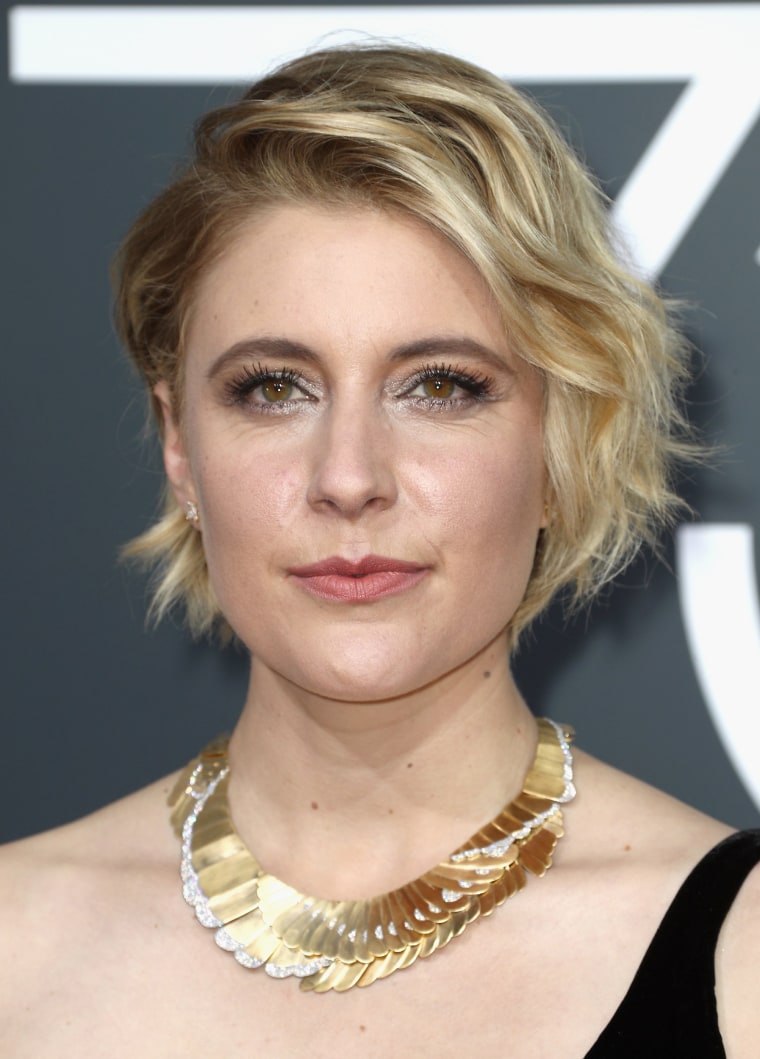 The writer and director of the Golden Globe-winning "Lady Bird" looked beautiful in a short, tousled blond cut, paired with a gold statement necklace.
Jessica Biel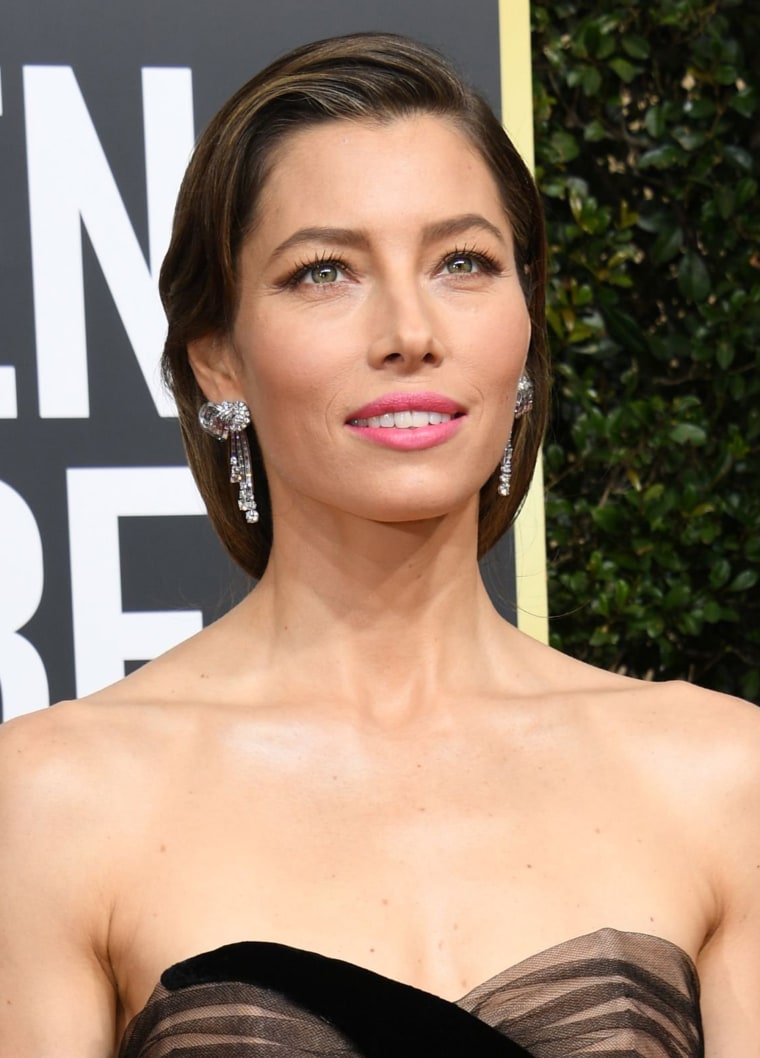 Could Biel have exuded any more old Hollywood glam? The actress impressed as always with a sleek, artfully pulled back hairstyle, a soft, pink lip and Bulgari earrings.
Kate Hudson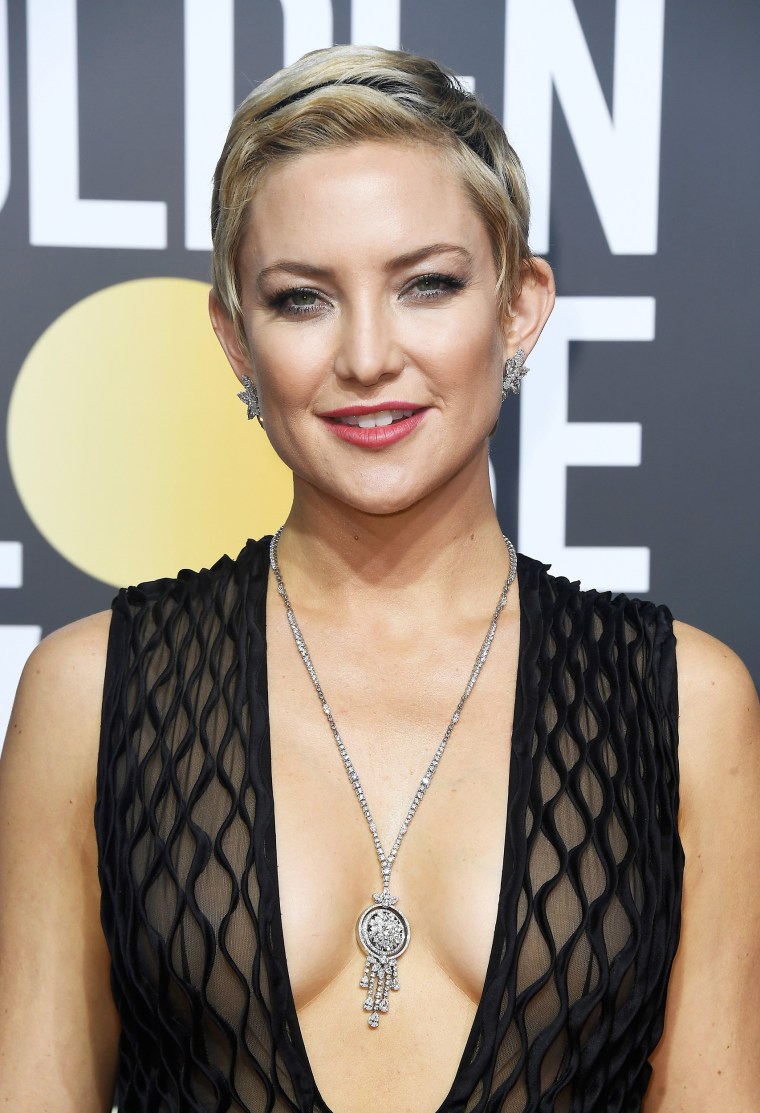 The actress, who has been growing out a buzz cut for the past few months, looked gorgeous with a blond pixie cut, paired with a dramatic, low neckline and plenty of bling.