Britt Baron stars in the Netflix hit, "GLOW," where she plays Justine, a runaway teen turned wrestler, whose big secret is revealed at the end of season one. She spoke to TODAY Style about embracing punk rock '80s fashion to get into character, what advice she wishes she had as a teenager and how TV has come a long way from the days of "Gossip Girl" and "The O.C." — and why that's a good thing for women.
Baron is also one of our 2018 TODAY Style Heroes. Click here to see the full list!
When I was auditioning for "GLOW," I would have taken any job. I was a babysitter. I wanted to pay my rent! I was at a place where I was happy to do one line. So to be cast on a show, first of all, was such an amazing dream come true. And on top of that, to be on something I'm proud of? I feel like we're helping to break a mold and start a new chapter.
I had never read a script about women wrestling and women using their body in this way. It's really about women building their strength and becoming powerful.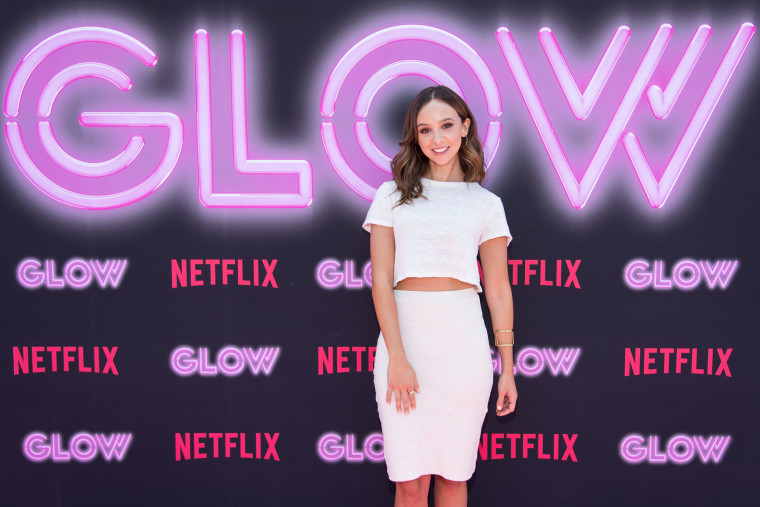 Up until recently, there were certain expectations: If you're going to be on TV, you have to be beautiful. You have to be a size 0. You have to have long hair. And that felt unrealistic to most women. I have my own insecurities and doubts about my body and things I wish I could change. Being in Hollywood, you can't help but think, "I'm not going to get this part. I'm not skinny enough. I'm not tall enough. I'm not blond." Or, "I'm too skinny. I'm too tall." So to be cast on a show where we were all explicitly told, "Don't change your body, stay the way you are," ... That is really, really rare.
To be cast on a show where we were all explicitly told, 'Don't change your body, stay the way you are,' ... That is really, really rare.
It's important to have representation of what women look like across the gamut, not just one type of Victoria's Secret model. Yes, some women look like that, but most women don't. I wish, growing up, that I had had more realistic women (represented) on screen. It does hurt your confidence when you're 16 and going through adolescence. You're like, "Why don't I look like ("The O.C." star) Mischa Barton?"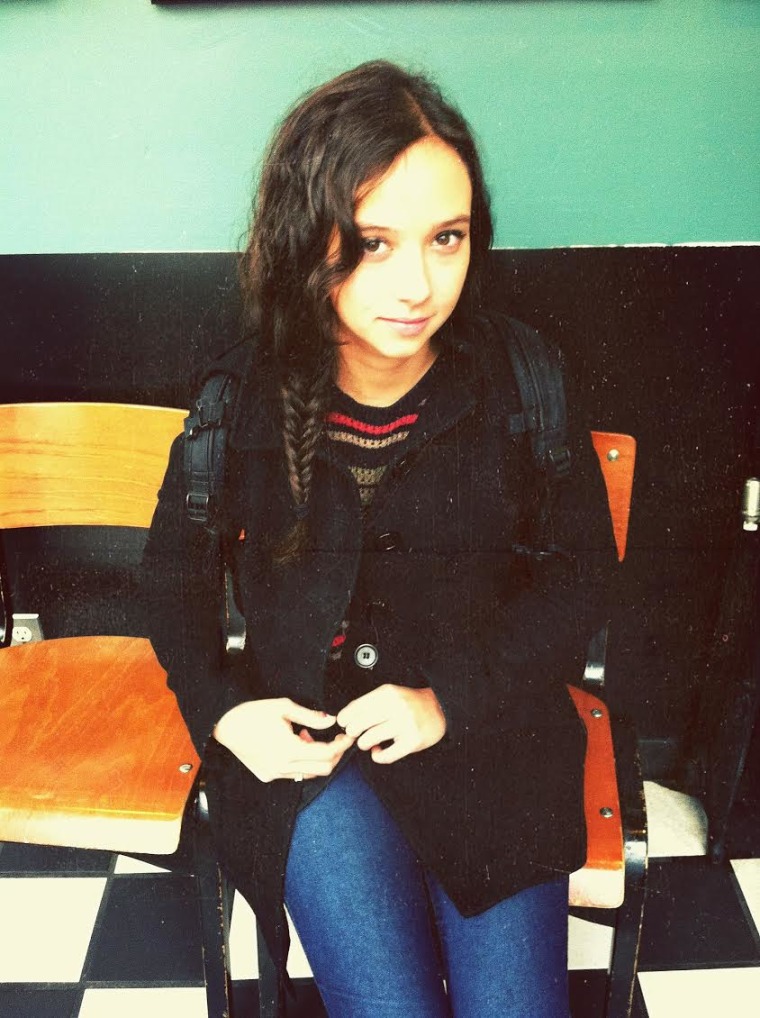 I felt so much pressure that my hair wasn't long enough, my eyelashes weren't long enough, my arms weren't skinny enough, etc. I think the general audience is over seeing one type of person being represented. And more and more, we start seeing different body types and looks. Embracing who you are is being rewarded. I would say to any young woman to embrace what makes them unique. Especially as an actor, I don't think it's about fitting in anymore. I think it's about being true to yourself. I wish I had embraced that lesson a little earlier.
So much of what our characters go through on "GLOW" is what we have gone through off-screen — the training, building a show. In season one, you see these women grapple with, "I want this job, but do I want to play Welfare Queen or Beirut?" It's a crossroads that a lot of actors get to: "Oh, great, I got this great role but do I want to be naked?" For a lot of us, this was our first big break. None of us knew how to wrestle. Some of us have extensive experience in acting, some of us have none. In the same way, the characters were going through that.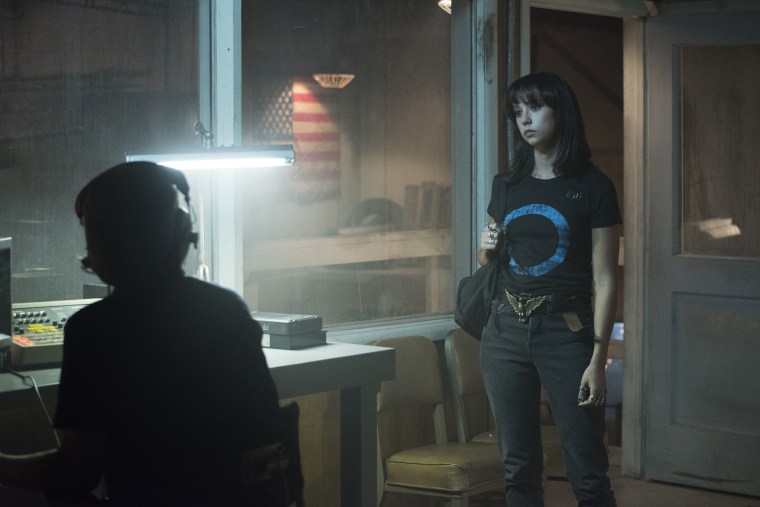 It wasn't until I got my costume and my hair cut and dyed that I really felt like I understood (my character) Justine. It wasn't until I had my band T-shirts and my jeans and my Converse, with that Joan Jett haircut, that I finally felt like I understood who she was. Our costume designer does such a phenomenal job.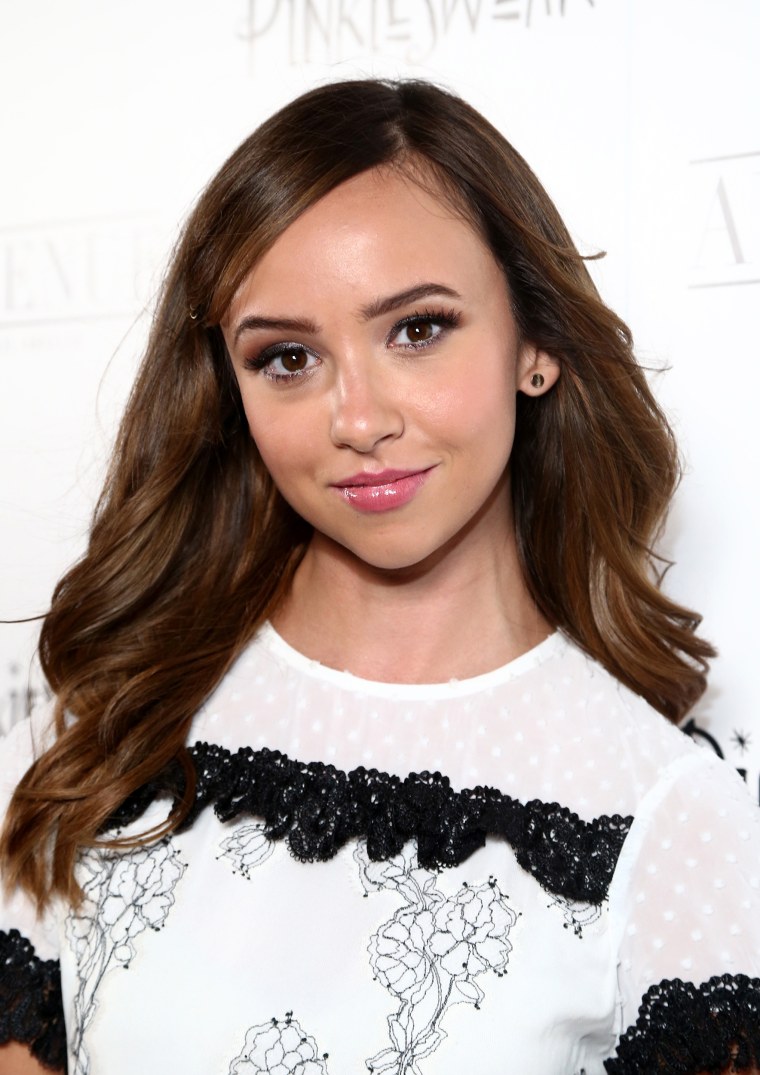 My style is kind of similar, in a way. I love Converse. I have a ton of pairs. I definitely wear jeans and T-shirts. I'm pretty casual. I have vintage black Converse that look the same as the ones I wear on the show. I don't think my style is as punk as Justine's. Maybe it's more feminine.
I have so many style heroes. The Olsen twins are the first who come to mind. They're fashion icons. Rihanna, I love what she's wearing. Emma Stone is always so chic and always put together. Zoe Deutch is great, too.
In this new wave of television, there are different sizes, different ages. It's crazy to think that at 30, you were once a washed-up actress. And now you look at shows like "Big Little Lies." It's a different playing field. It's an exciting time.
As told to TODAY's Rheana Murray. The story has been edited and condensed for clarity.