Hair that lights up a room?
Yes, it's (quite literally) possible with the latest hair color trend that's all about standing out in a crowd — especially when the lights are off.
Glow-in-the-dark hair is taking the beauty world by storm, but it isn't your average, multicolored look like we've seen trending before.
It's all thanks to colorist Guy Tang, who's known for pushing the artistic boundaries of hair color to create everything from gradient shades to black-light spectacles.
RELATED: Talk about hair-raising! Are vertical haircuts the next salon trend?
"Phoenix neon" hair is his latest creation that has the internet buzzing — and for good reason.
In daylight, the color looks like a radiant combination of pink, yellow, orange, purple and red; imagine the most breathtaking, picture-perfect sunset you've ever laid eyes on.
RELATED: Pumpkin spice hair is the latest version of the fall craze
Add a black light and the hair quickly goes from magical sunset to glistening fire (which is why it's named after the mythological bird) with individual strands refracting light.
But how does Tang work his magic? TODAY had to get to bottom of it.
"I lightened the hair to almost platinum blond and strategically placed the neon colors that are black-light responsive," Tang explained in an email to TODAY.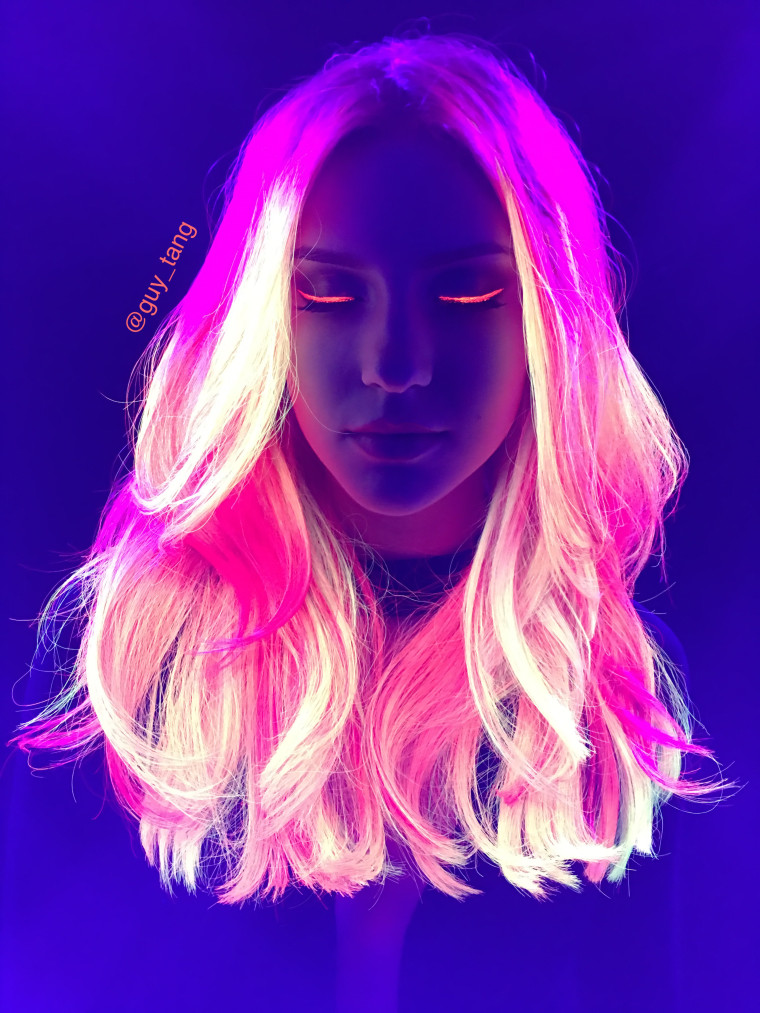 To create this look, he used Kenra Professional Color Creatives dyes in neon yellow, orange and fuchsia. It's the specific dye molecules in the formula that react to UV light and create the glowing effect, explained Marc Stucky, the director of research and development for the hair dye brand.
For those who want to give this look a try, Tang explained that once you have the right product and lightened hair, it can be done in just one salon visit.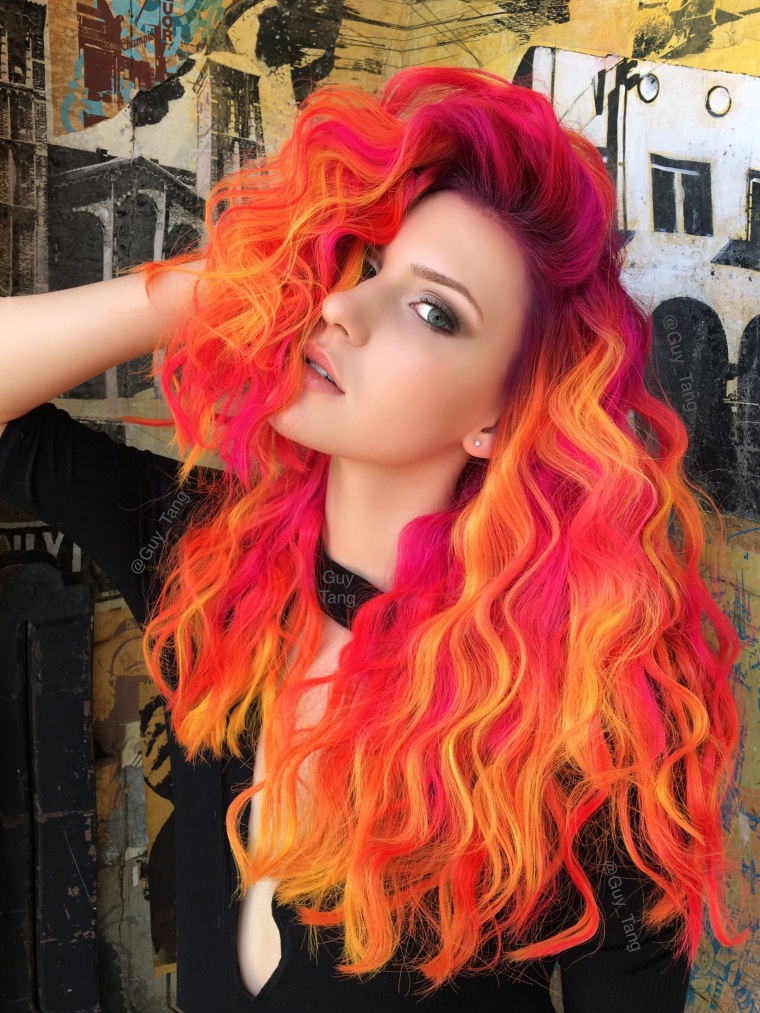 Many have already followed Tang's lead, giving bold, neon hair color a try and sharing the striking results on Instagram.
We're officially mesmerized!