Gisele Bundchen knows what all those haters been saying about her new endorsement deal with Under Armour, and now she's hitting back at her critics.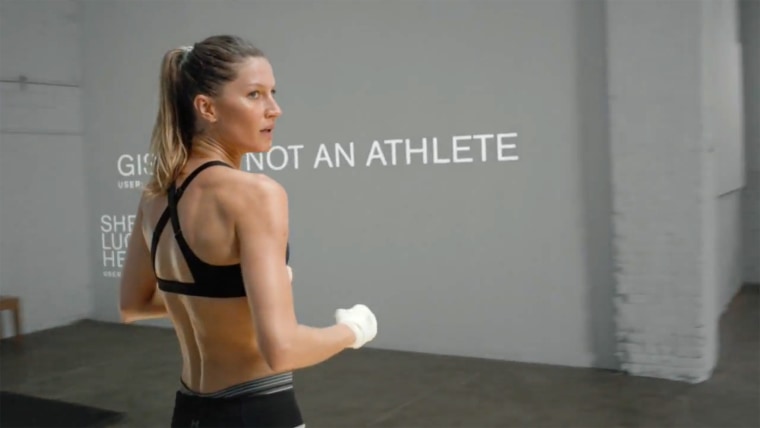 In a new 60-second ad for the athletic gear company, the supermodel doesn't utter a single word but instead throws kicks and punches at a heavy bag inside an empty warehouse. All the while, social media comments — some kind, many negative — are projected on the walls around her.
"Is modeling now a sport?" 
"Under Armour. WTF?" 
"Stick to modeling sweetheart."
"Giselle is soooooo fake." 
"She's old."

The spot is the latest in Under Armour's "I Will What I Want" campaign, which previously featured ballet dancer Misty Copeland.
The company also offers an interactive, longer version of the ad, which streams real-time social comments while Bundchen continues to drown out the criticism while kickboxing as well as showing off some kung fu-like moves.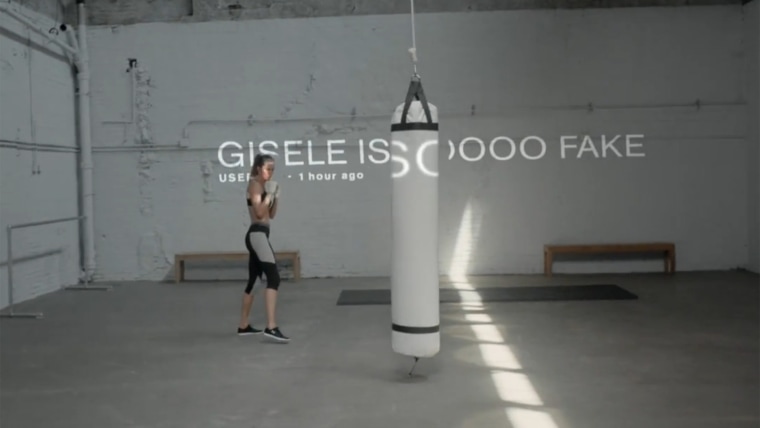 Bundchen, 34, has drawn a growing number of detractors over the years. It's not that people can't stand the fact that she is super gorgeous, married to hunky NFL quarterback Tom Brady, or already has numerous other multi-million dollar endorsement deals.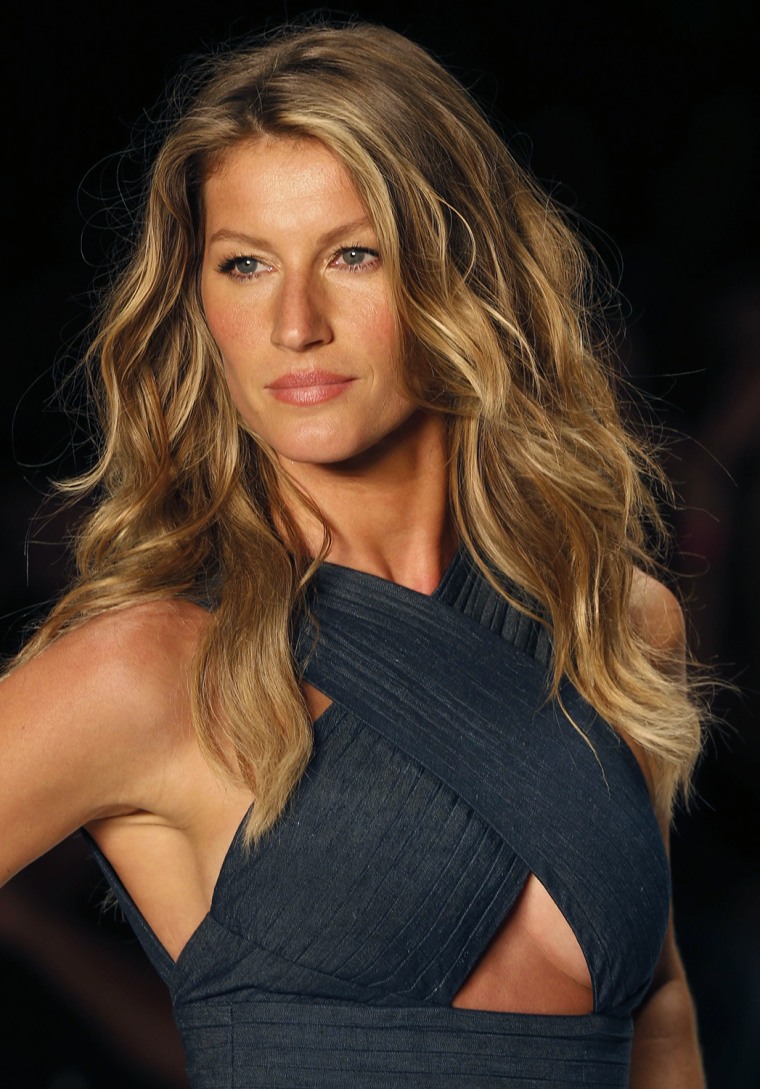 Instead, many of her public comments have landed her in hot water and have been met with growing reproach. Everything from her statements about the ease of childbirth and life as a multitasking mom, to blaming her husband's teammates for a Super Bowl loss, Bundchen has increasingly come across as arrogant and out of touch, drawing polarizing reactions similar to that of Gwyneth Paltrow. (The actress and founder of the lifestyle website GOOP has often been criticized for being unaware of how pretentious she might appear in many of her interviews.)
Bundchen, however, seems intent on fighting back.
They were once "just" supermodels, now they're designers, business owners, TV judges and moms. Take a look at these gorgeous ladies as they were at the height of their celebrity — and now.
Follow TODAY.com writer Eun Kyung Kim on Google+ or on Twitter.