Necessity is the mother of invention, and this mom saw a need. Sharon Choksi, a co-founder of the clothing brand Girls Will Be, first got the idea to launch a line of comfortable girls' clothes when she and her sister, Laura Burns, were having trouble shopping for their young daughters.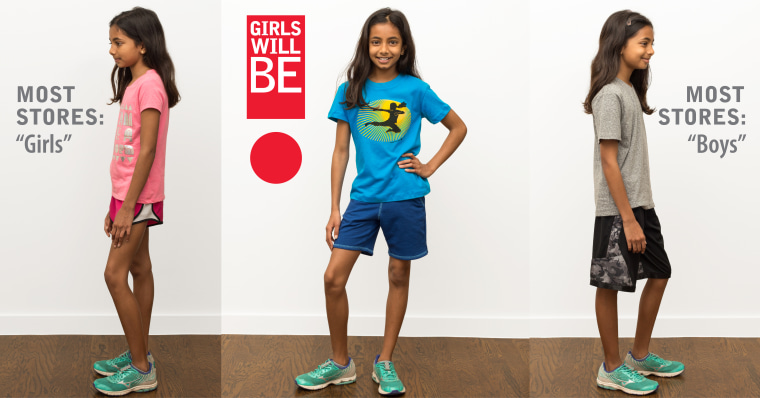 "My daughter Maya was just 3 or 4 when she started having strong opinions about what she wore," Choksi told TODAY Style. "She had no interest in pink or sparkles or dresses. She liked to read about sharks and climb trees and do science experiments. So we ended up shopping on the boys' side of the stores a lot because nothing in the girls' section spoke to her. And she would ask me, 'Mommy, why do the boys get all the cool stuff?'"
Choksi became frustrated that season after season, there just didn't seem to be any options for her daughter's tastes that didn't follow gender stereotypes, and her sister shared similar issues. As a mom to twins, a boy and girl, Burns saw a big difference in gendered clothing in everything from size to design — even though her two children were virtually the same height and weight.
The sisters decided to work together to come up with a line of clothing that would offer an alternative to the short-shorts, skinny fits and frilly designs that often crowded the aisles of the girls' section. They also brought on their brother, David Burns, an architect with an eye for design, to help with graphics. Choksi, who has a business background, said that she and her siblings had complementary skill sets that helped get the company off the ground.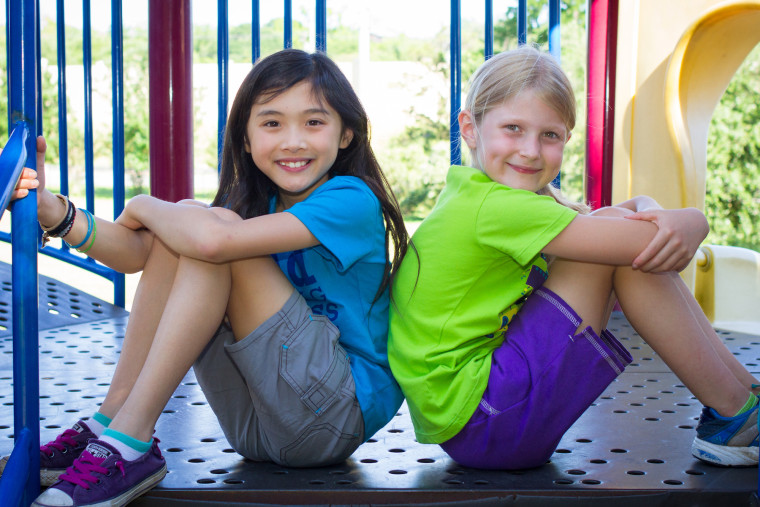 "As a mom, it's always been fit that stood out to me," Choksi said of how the siblings began to brainstorm about the line. "I didn't want to just print designs onto existing blank T-shirts. Girls' shirts are very fitted and their shorts are very short, and there are often pockets that are unusable. Kids need to be active, and they need clothes that move with them."
In their extensive research prior to launch, Choksi said girls' shirts were often 1 to 3 inches thinner than boys' with shorter cap sleeves. And shorts for girls are almost one-third the length of common boys' shorts.
After many brainstorms — often involving their daughters, Maya and Grace — they came up with an idea for an "in-the-middle" fit that would allow girls to be active without wearing boxy or oversized styles. Additionally, they came up with strong, empowering phrases for the graphic T-shirts, like, "Be Awesome," "I Will Be Me," and "Bold, Daring, Fearless, So Many Things."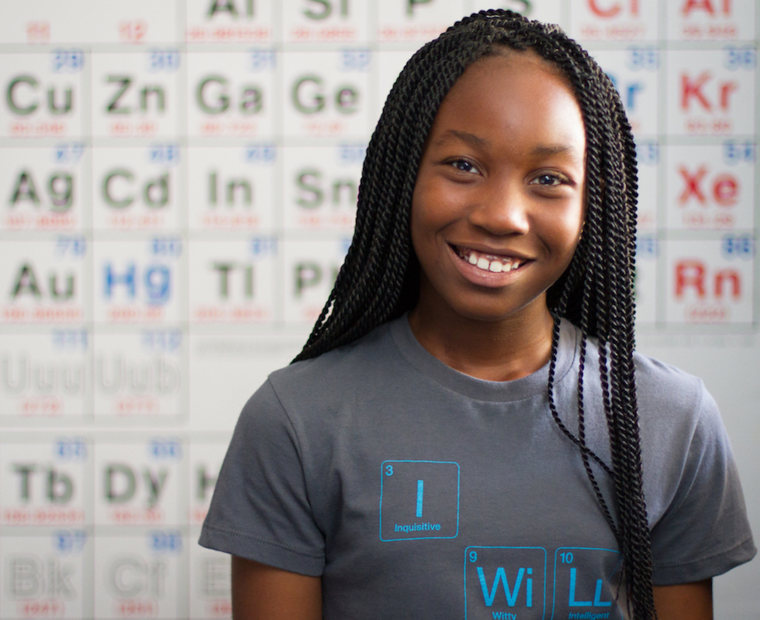 "Clothing is one of the biggest ways that kids can express themselves. Think about how much thought we put into our first day of school outfits!" Choksi said. "If you tell girls they're only allowed to be interested in some things and not others, you're limiting what they think they can do, be it science or math or otherwise. Are you going to wear a shirt with science on it or cupcakes? Choices are important."
The company launched in 2013, with a Kickstarter campaign in early 2014 for their trademark "not-so-short" shorts. It finished as the No. 1 most-funded childrenswear project in Kickstarter history at the time, and the "not-so-short" shorts remain one of the company's most popular items.
"I've had parents who are so thankful for our brand, because they're tired of searching high and low for something their daughters want to wear," Choksi said. "It's especially touching when parents tell me how their girls reacted; how their daughters' eyes lit up when they saw our site and saw girls that looked like them and reflected who they were. One time, a mom sent me a sweet message saying her daughter said, 'Finally, somebody gets me!' I just love that."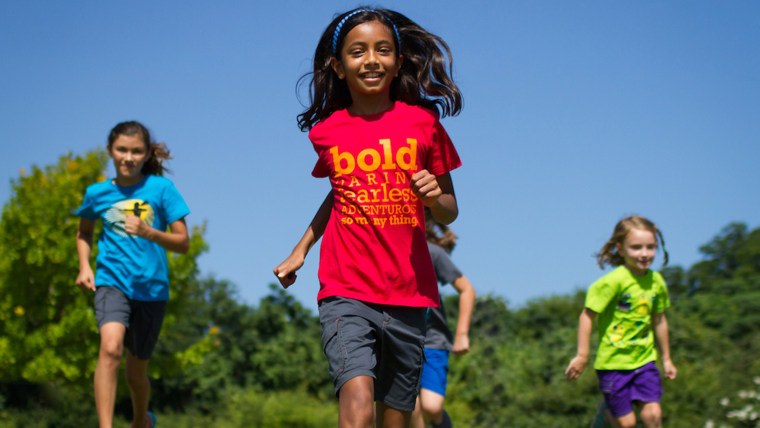 Choksi said Girls Will Be is looking to expand its offerings by moving into the swimsuit and sleepwear realms, because "swimsuits have the same fit issue and pajamas have the same graphics issue."
"It's always been the case that we want girls to be comfortable with who they are," Choksi said. "They need to know that it's perfectly OK for them to like tigers and science as much as they like kittens and butterflies. We always say we want girls to feel inspired and comfortable in our clothes. I don't ever want girls think they can't do something boys can do."