Apparently, it's "rare" to be both female and like baseball — or so, that's how one clothing brand is positioning it.
The sports apparel company, Live Love Gameday, is under fire for selling a shirt that reads, "Girls who love baseball are rare. Wife 'em up."
RELATED: Women of all sizes are rocking crop tops to challenge body-shaming Oprah Magazine tip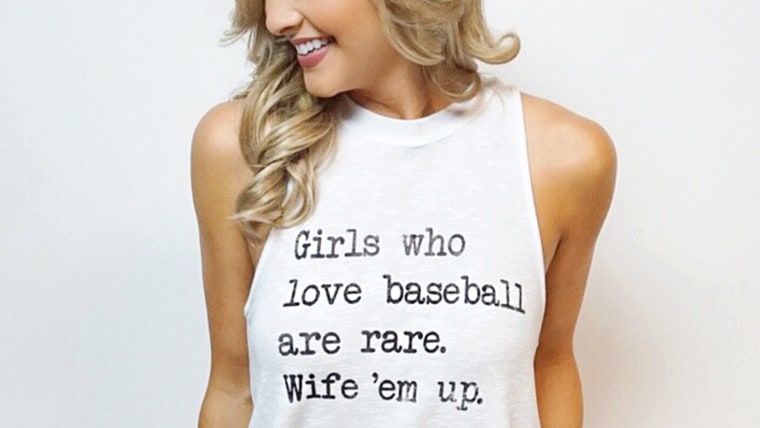 The Dallas-based retailer is getting a lot of heat for implying that only men like watching baseball, especially when that has been proven statistically untrue; and, furthermore, making the statement that a woman would love the sport only to be proven worthy of being "wife'd up".
RELATED: Moschino catches heat for $130 'fat-shaming' workout tops
But as SBNation points out, women have increasingly become a part of the fan experience, growing to represent roughly 45-47 percent of those in attendance at games.
The shirt design didn't sit well with Twitter users, most expressing that women who love sports aren't rare at all.
RELATED: Woman writes powerful open letter to man who called her fat
Others are saying that it's "offensive" and have little knowledge about being "wife'd up" in the first place — or the term's association with baseball, for that matter.
It's clear this shirt struck out with a large majority of fans.