Much has been reported on the fashion of the hit HBO series "Girls," which begins its second season Sunday, Jan. 13: whether it's the anti-"Sex and the City," or authentically "Brooklyn enough."
In several interviews, costume designer Jennifer Rogienhas explained that she took a more realistic approach to the characters' wardrobes than most female-driven shows – going so far as to purposely dress Hannah (played by show creator Lena Dunham) in a "disheveled" and "scattered" style, and insisting that the ladies repeat their affordable footwear (no collection of Manolo Blahniks here).
"We fit the clothes with Spanx, and then I didn't wear the Spanx for the show, so everything fits slightly wrong, it tugs a little bit," Dunham said of the show's purposely un-perfect fashion."You don't tailor your thing from the Urban Outfitters sale rack."
The often mismatched outfits are meant to reflect the messy, regrettable choices many people make in their 20s, a prominent theme in the risque series. "We wanted to embrace all those factors — the youth, the first job, the insecurity in relationships, both romantic and friendship — and see if we could reflect that through the clothing," Rogien told The New York Times.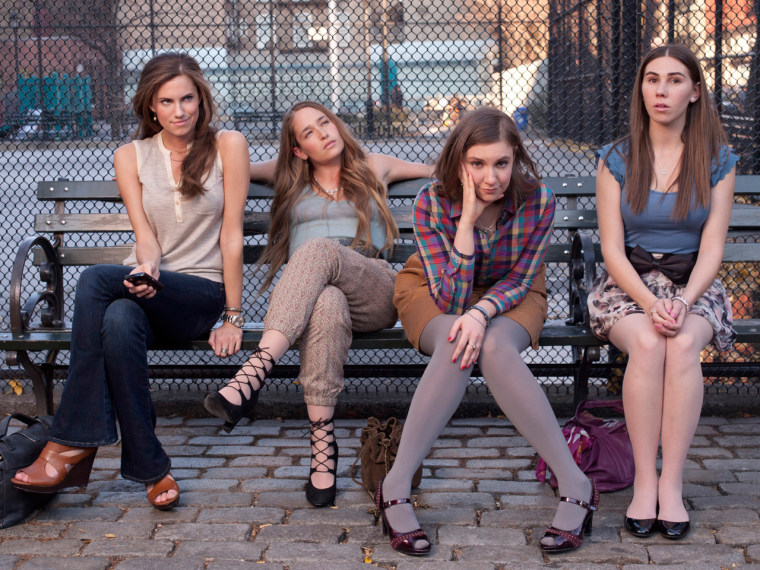 It's an unorthodox move criticized by some ("where's the fantasy?!") and applauded by others who think it a valiant effort to capture an average girl's closet. "I appreciate the styling not being over the top (i.e.: SATC), as it doesn't distract me from the actual people in them," wrote one fan on Racked.com.
In real life, however, the stars of "Girls" are a bit more grounded (it seems) in their sense of style. Allison Williams (Marnie) is often spotted in polished, sophisticated designs — including Oscar de la Renta — and has publicly spoken about her future style plans (such as wearing predominantly American designers, like Ralph Lauren and Donna Karan).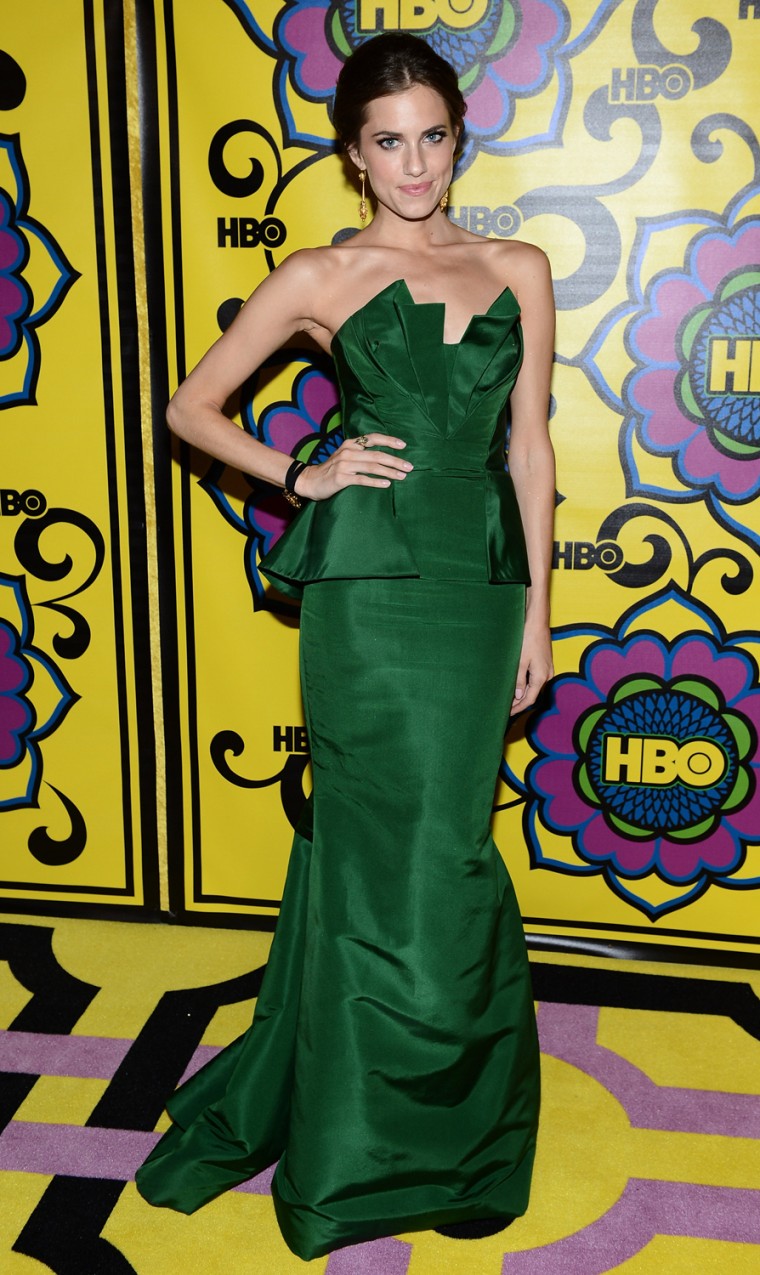 Jemima Kirke (Jessa), much like her character, exudes carefree confidence,as displayed in the pregnant (and topless) photo shoot she did with Vice magazine in October.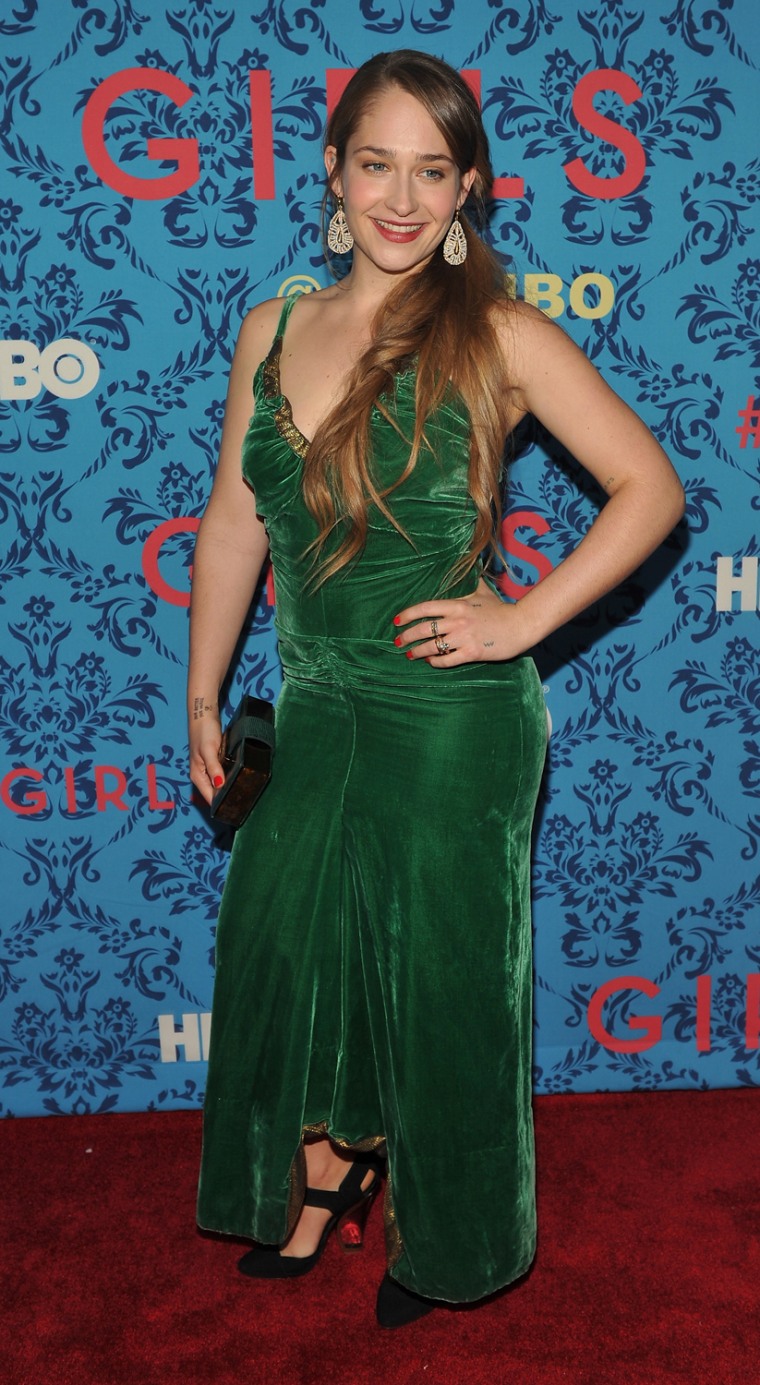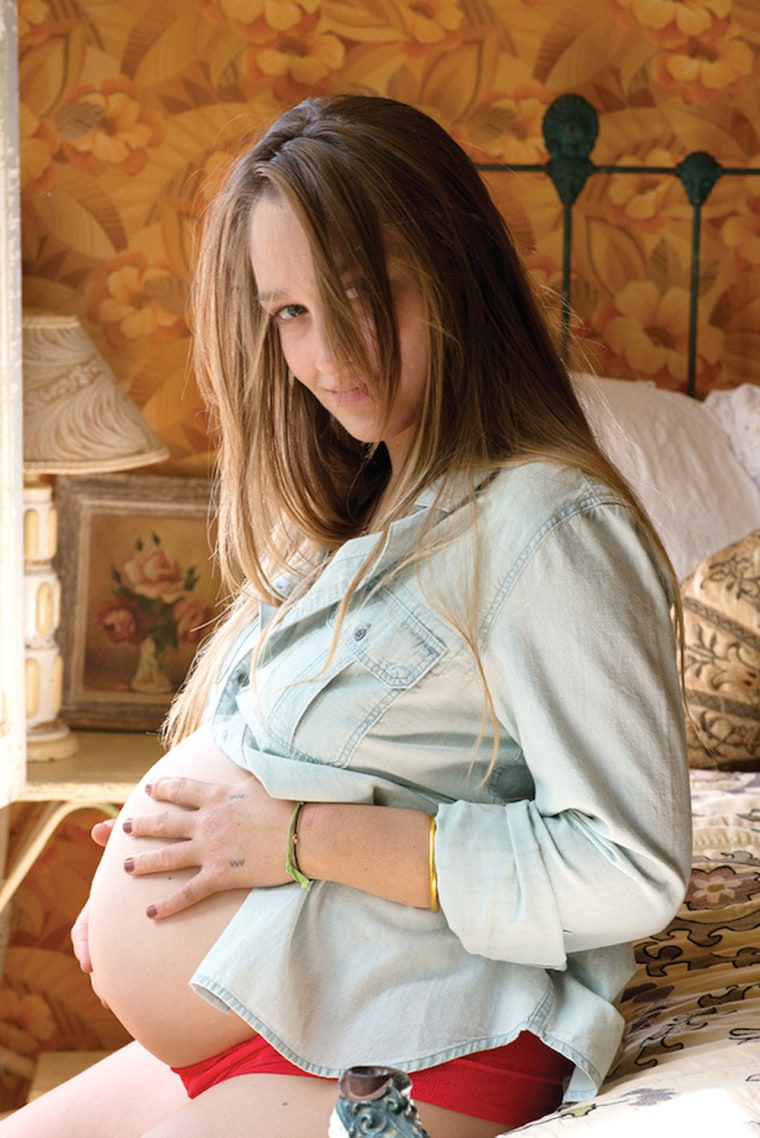 Zosia Mamet (Shoshanna) has enjoyed a  few fashion-forward moments, including wearing a beautiful, interesting gown by Indian-American designer Bibhu Mohapatra.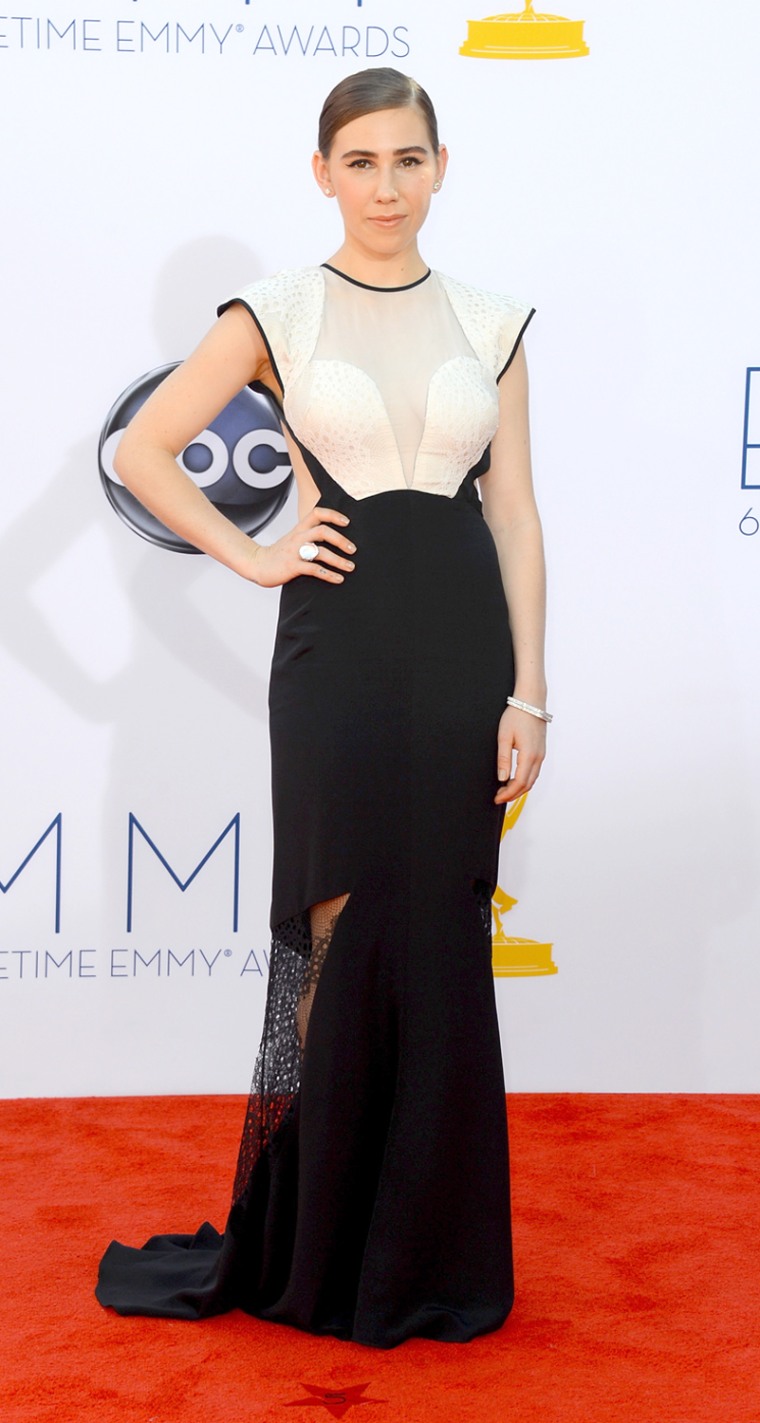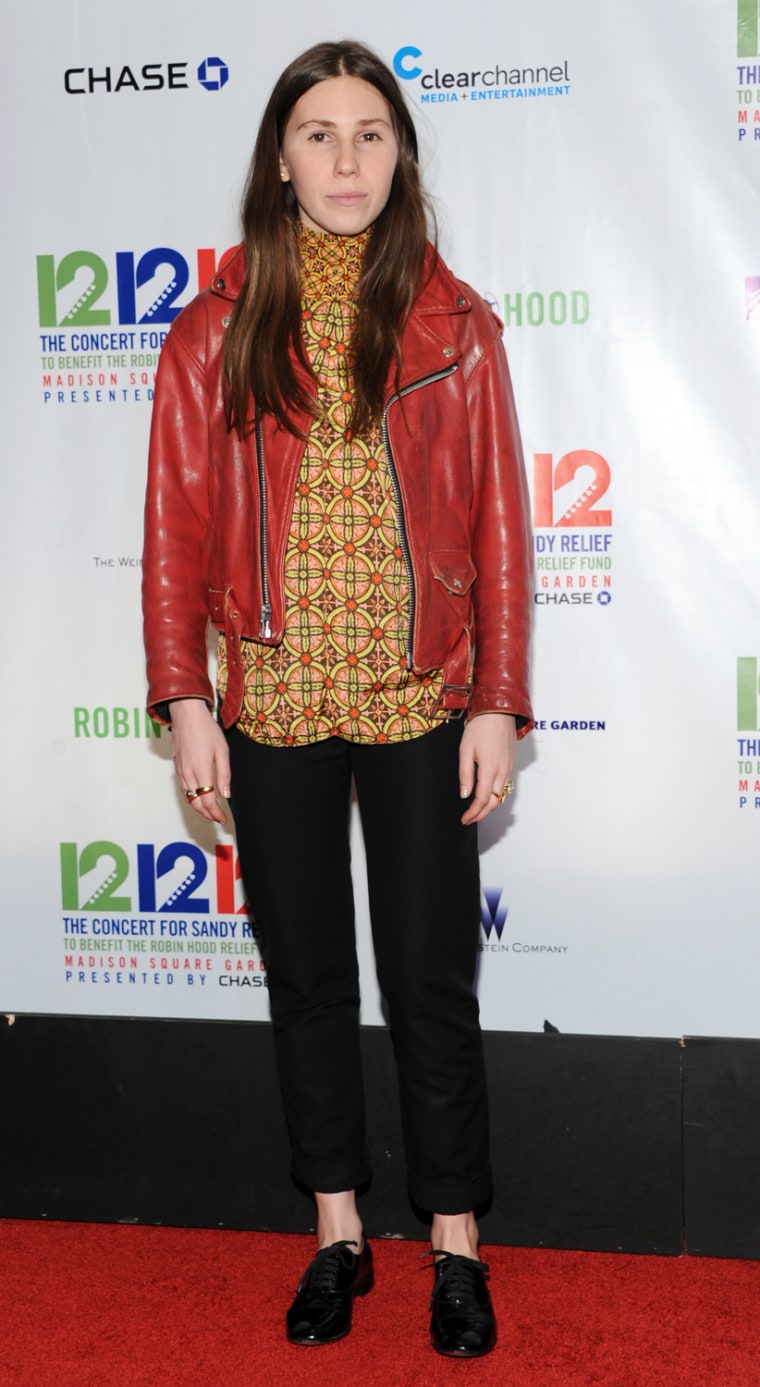 And as for Dunham? The fearless show creator proves she does what she wants, when she wants: she recently defended a no-pants look and took off her Brian Atwood sky-high heels halfway through Glamour's Women of the Year Awards in November, garnering both applause and severe criticism, both of which she's quite used to. In discussing season 2 on TODAY Tuesday, Lena promised "We're continuing to push the envelope, I hope… If you loved what we were doing last season, we're going to push it further. And if you hated what we were doing last season, you will hate it even more."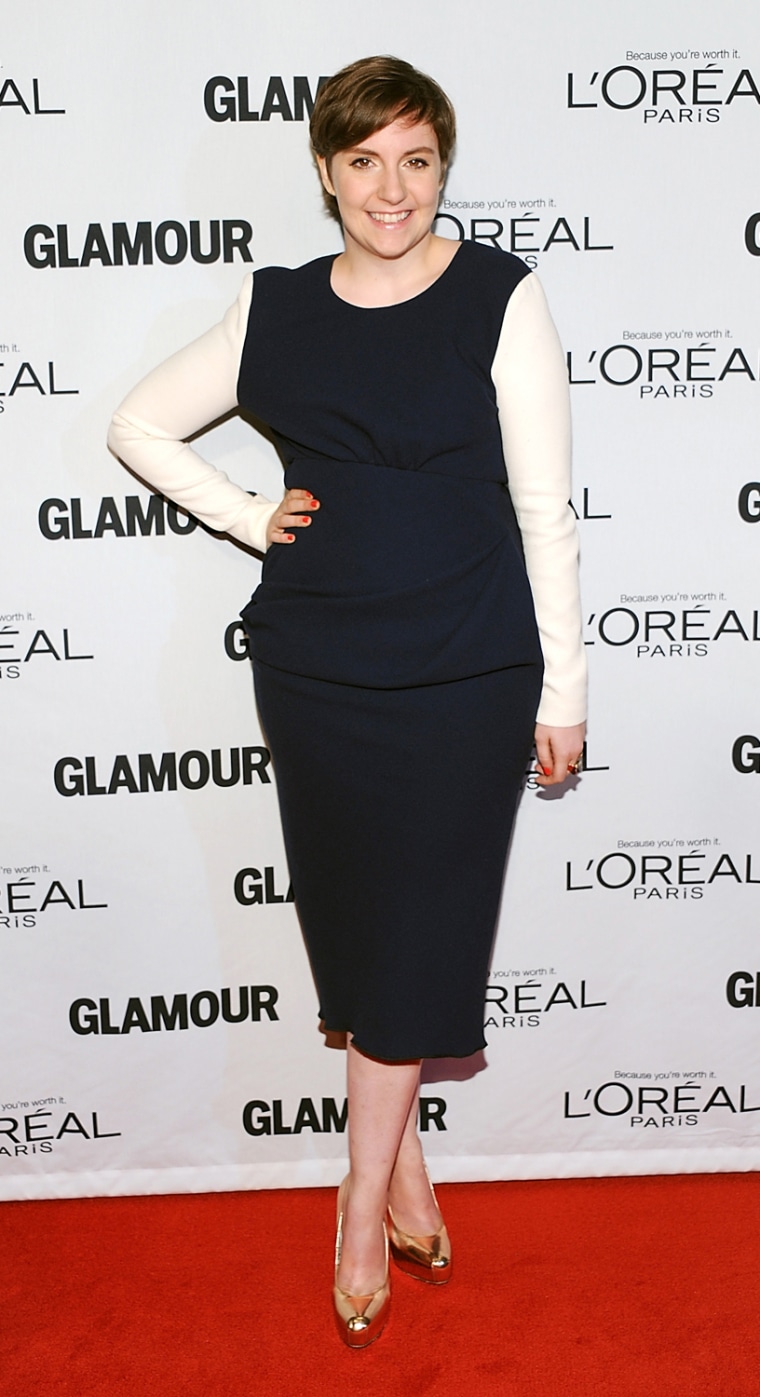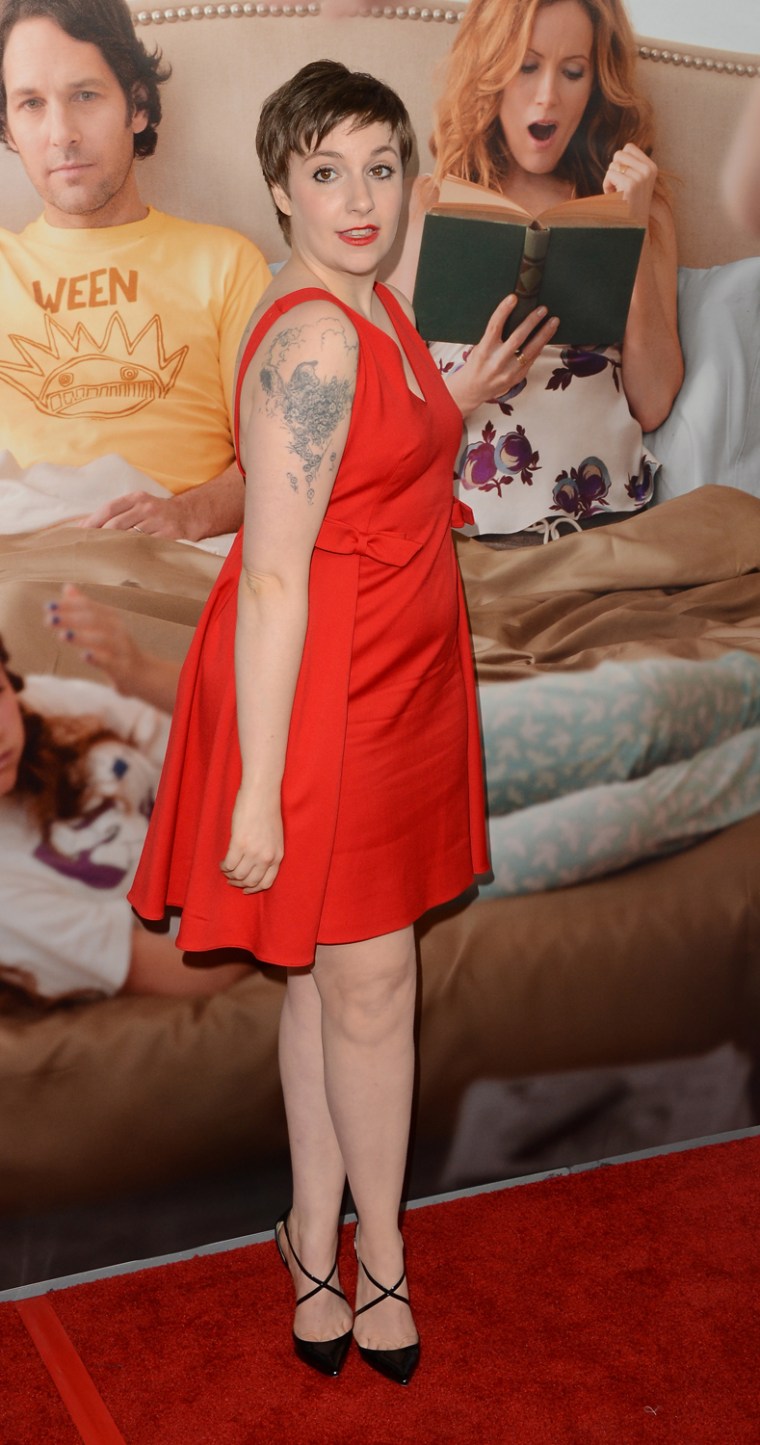 Confidence, always in style.
 HBO's "Girls" airs Sundays at 10 p.m. (ET) starting Jan. 13.
More from TODAY:
'Getting naked' doesn't stress 'Girls' Dunham
Hot mama: Kim Kardashian-inspired maternity style