Gigi Hadid has caused a commotion and it's all because of underarm hair.
The 22-year-old model sports smokey eyes, wet tousled locks and what appears to be unshaven armpits in a new Love Magazine advent calendar video — but it turns out, those hairy pits may have been caused by fuzz from Hadid's clothing.
In the minute-long clip, sports-loving Hadid — who represents Day 11 in the women-positive calendar series — shows off her best volleyball and boxing moves in a red cutout sports bra from her own Gigi x Tommy line with Tommy Hilfiger.
At one point, the super-fit model flexes her biceps and displays her shaggy armpits for all to see.
But Us Magazine reports that Hadid's armpits may only appear unshaven in the clip due to "residue from a jacket the model wore on-set" during a related shoot.
Still, Hadid's unshaven look quickly garnered praise from feminist fashion lovers, like Seventeen who applauded her for showing that women can look beautiful au naturel. "She looks cool AF," wrote the magazine in a post.
Allure magazine said it was "refreshing to see Hadid going for the body-hair acceptance movement, adding, "Heck, her pits look a lot like many other women's do right now. "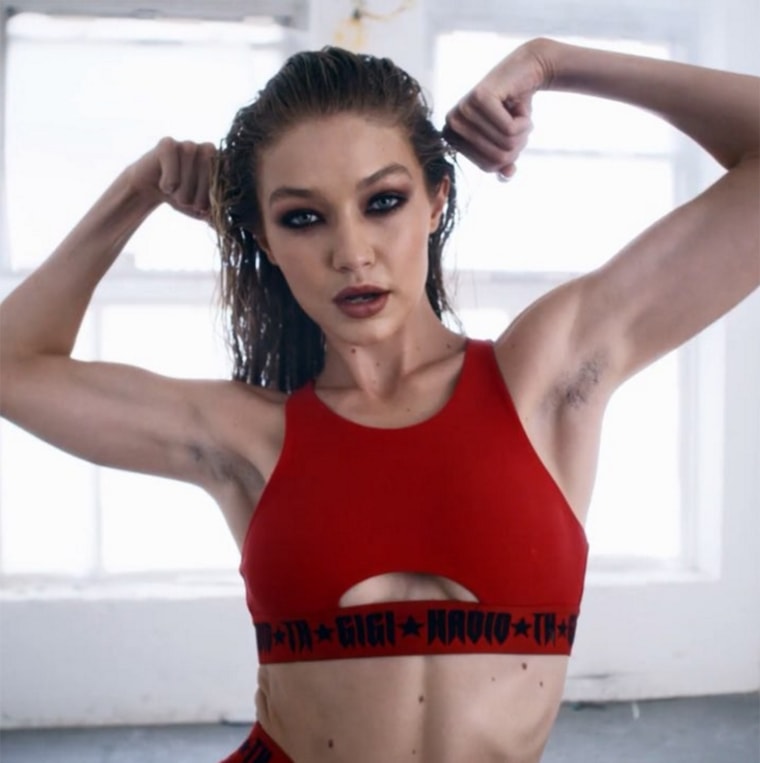 But Hadid's underarm hair — or at least, what looked like hair — also ignited a fiery online debate. When Love Magazine shared an abbreviated clip on its Instagram page, some commenters were downright alarmed.
"Simply disgusting! Can't believe this is the thing celebrities today are supporting, pushing women to be nasty with their bodies," wrote one critic, while others pointed out the irony of quibbling over armpit hair when the Love Magazine Advent calendar is all about lifting women up.
"Considering the theme for these videos is female strength and empowerment, lint from a jacket wouldn't have concerned them," one commenter wrote.
Hadid herself hasn't weighed in on the brouhaha. She's taking a week-long online break from social media, People magazine reports.
But maybe the only comment we need from Hadid is one seen at the end of the video, about why she wanted to be a part of Love Magazine's Advent calendar in the first place.
The series, said Hadid, is "celebratory of epic human beings and always pushes boundaries."
Even if, apparently, it doesn't mean to.