/ Source: TODAY contributor
You don't have to be in Vancouver to take advantage of the city's trendy Granville Island shops. Here, Bobbie Thomas, TODAY style editor and author of The Buzz column for In Touch Weekly, suggests some places you should go when you are in the area, and some you can shop at with just a click of a mouse.
The basics
An island located in the middle of the city, Granville is one of Vancouver's gems. An unexpected town square of sorts, this adorable marketplace has food, crafts, local artisans and more — all of which add to the very colorful and vibrant feel of this destination location.
When you first walk onto the island, Granville Island Brewery is waiting to greet you. Canada's first microbrewery, it's exclusive to the island and offers daily tours and tastings. The Chocolate Stout and Winter Ale, which has a vanilla caramel aftertaste, are popular sellers. Next, weave through street performers, and head on over to the Public Market for food galore. You'll find everything from cheese and fresh vegetables to exotic fruits like mangosteen. Some of my favorite finds were lemon-flavored nuts and raspberry-fig balsamic vinegar. Overall, it's a culinary dream! For a sit-down serviced meal, stop into the Sandbar and enjoy beautiful water views or, if you don't mind a line, the Atlantic Canada House (according to the locals) has "all the beer and the hottest guys!"
The buying
Silk Weaving Studio
Established in 1986, the Silk Weaving Studio is not only a cozy retail shop selling everything from a rainbow of ready-made accessories to DIY kits, but work is always in progress. They encourage visitors to explore and to come watch weavers producing on one of their five looms. Owner Diana Sanderson says, "If your timing is right, you may even catch a glimpse of silkworms fattening up on mulberry leaves or spinning silk!"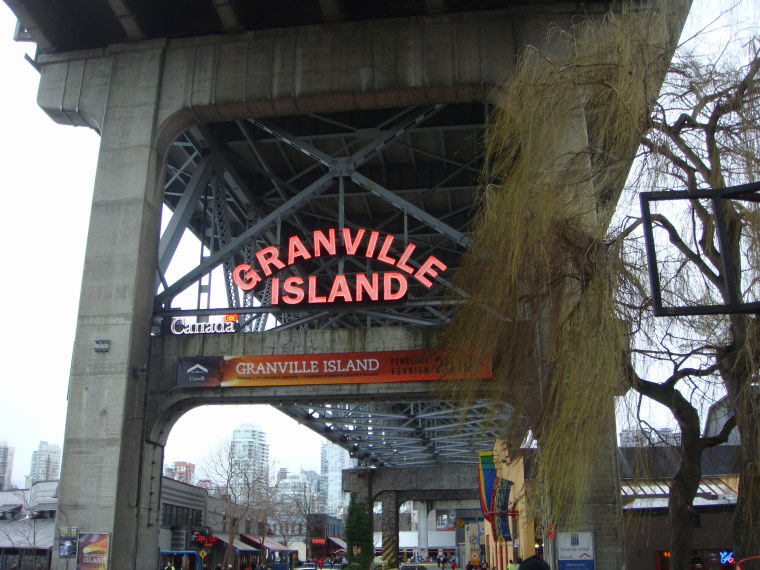 Dream
Owner Wendy de Kruyff has been showcasing local designers at her shop Dream since 1993, and she recently designed what she calls the "giant scrunchie." It can be worn several different ways and is meant to add "a little something extra" to your everyday look.
Upon my visit to Little Dream, I met Bianca Barr, who was not only helping to tend the store, but also a local designer Dream showcases. She makes jewelry from new and repurposed vintage finds.
Circle Craft
Canada's most successful co-op, Circle Craft features the work of 200 craftspeople and has been a major force in promoting the work of artisans since 1972. Not only did I find leather workers Rudi Diesvelt (CelticEmpire.com) and Murray Anderson (SunburstCrafts.com) there, but the following artisans are also available:
Padraig Cottage
Local adults fondly remember wearing  handmade slippers from Padraig Cottage when they were little, and seek them out for their children today.
North Woven Broom Co.
The charming symbolism behind the brooms from North Woven Broom Co. won me over — great as souvenir gifts, new brooms bring good luck and harmony. Broom-makers Rob and Janet Schwieger carefully weave handcrafted brooms using antique broom-making equipment.
Susan Cain
From Hornby Island, artist Susan Cain creates cloth hand puppets for kids big and small. They not only make for fantastic conversation and art for the home, they are also collected by teachers, librarians and therapists.
A few more places to noteJustin Stitches will custom-embroider everything from aprons and scarves to sweatshirts. Or walk on over to Edie Hats, where you can try on everything from toques to one-of-a-kind repurposed vintage hats. And last but not least, whether you want to hang out there or take one home, The Hang Out Place sells unique hammock designs, found only on Granville, that can be put up anywhere!