Jumpers and ruffles and plaids, oh my! All fashion roads lead to London this season and you just need a touch of Brit wit to add a cheeky flair to your fall wardrobe. Choose your favorite mood — from prim and proper schoolmarm to mod '60s hipster, we've rounded up all the hot trends right here in the latest edition of The Trend Report!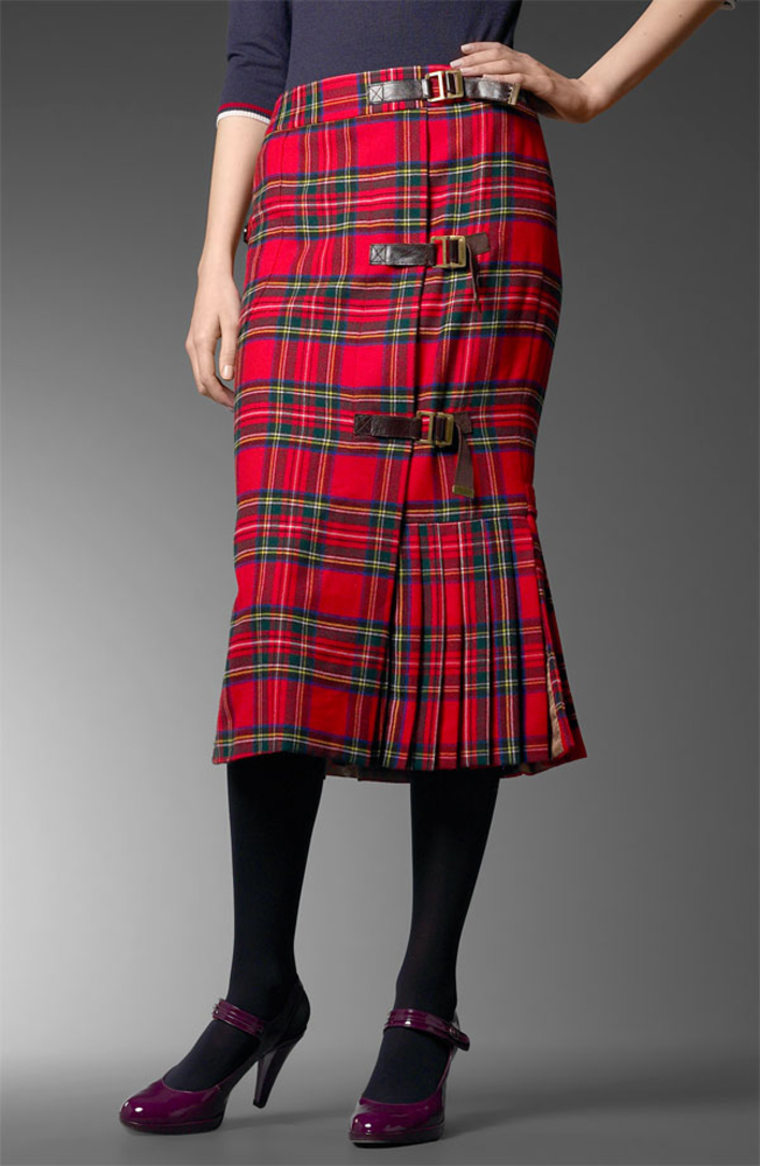 Trend tip: No need to go on a kilt guilt trip if you don't like the style; opt for a cropped jacket, a mini skirt, a pencil skirt or a pair of slim pants instead.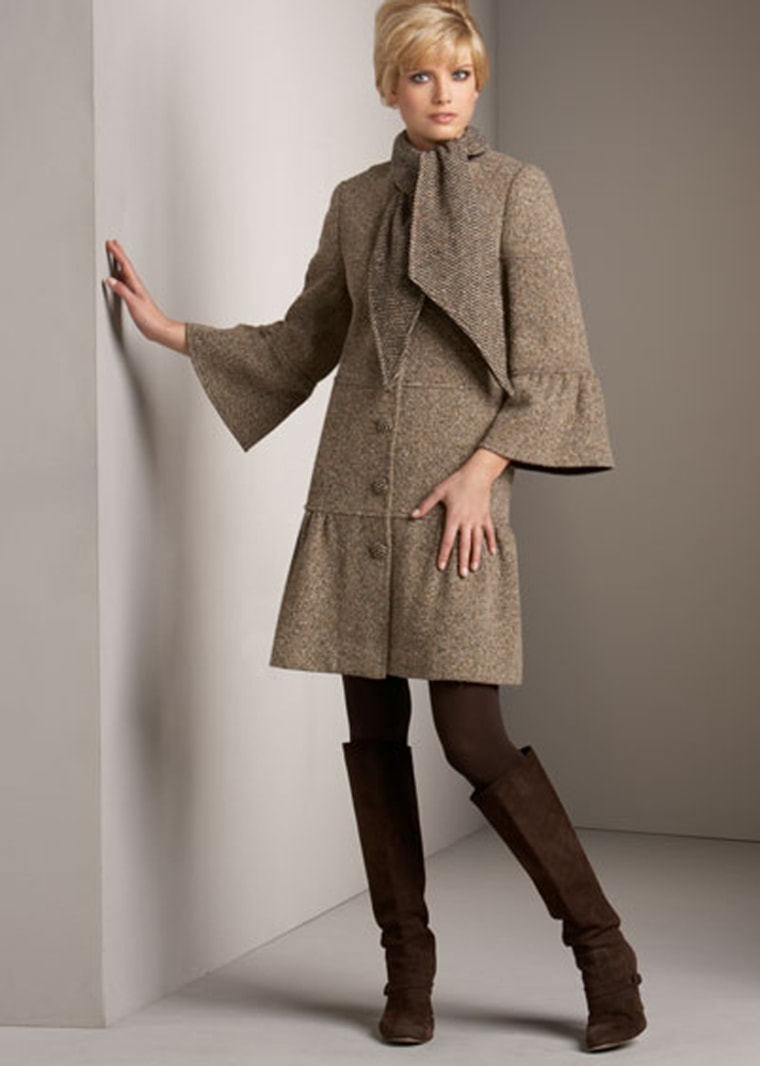 Trend tip: Tweeds look wonderful with other "textures" such as suede, lace, cable knits and ribbed knits — a very fashion forward and elegant mix that marks you as a true fashionista.
Oxford Bound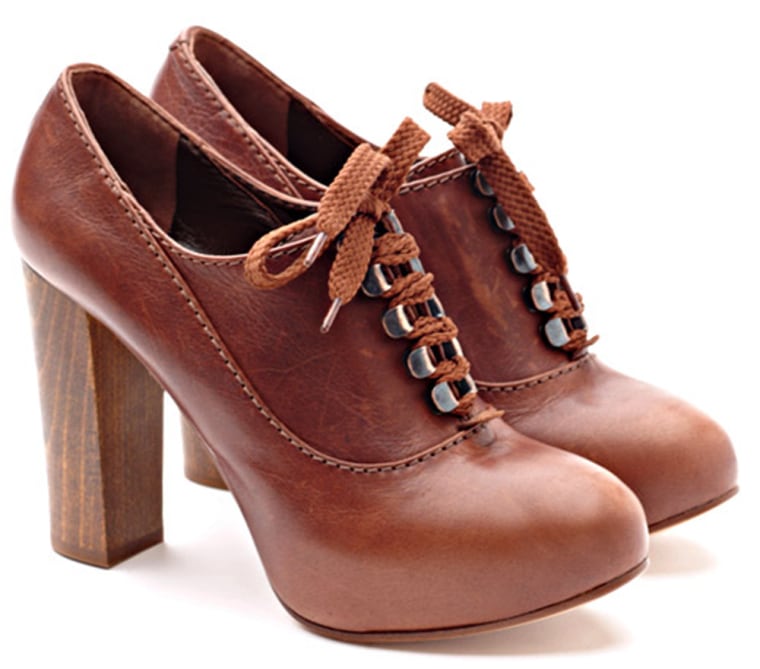 Picture a bookish librarian in her tweeds and oxfords, deep in study at Oxford, naturally. Now hike up her skirt and add a few inches to her heels and she's the trendiest thing going whether she's bopping through London or shopping at your local mall. And those lace-up oxfords? We can't get enough of them!
Trend tip: Covered platforms and sky-high wooden heels are on the cutting edge of style, but you can find plenty of down-to-earth styles at a department store near you.
Mod squad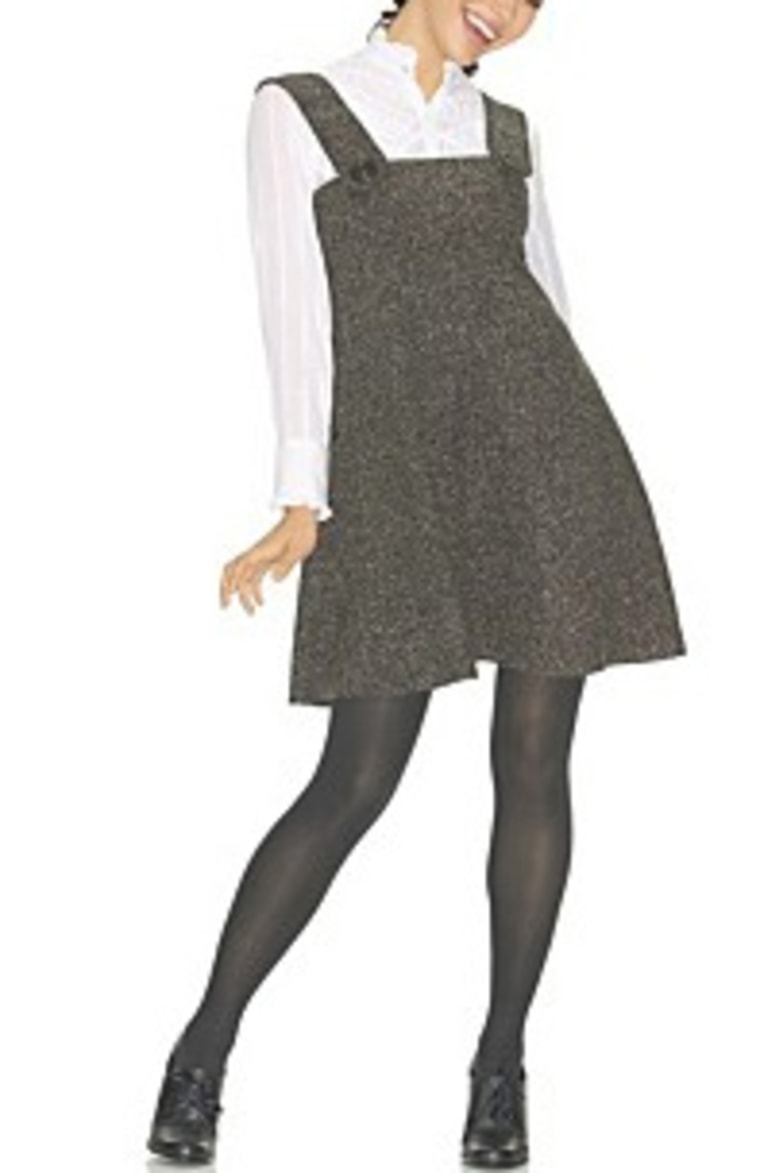 Channel your inner '60s hipster in a swinging, mini-length jumper! Styled in solid wool or a cheeky tweed, it's the trendy way to get "dressed" for fall. Pair it with leggings or tights and — if you really want to add up the fashion points — a hot pair of patent leather boots or Mary Jane pumps a la Twiggy.
Trend tip: You can also go for a mod mini dress in a straight shift style if the jumper seems just a little too junior for your taste. Go-Go boots are optional.
Chantilly lace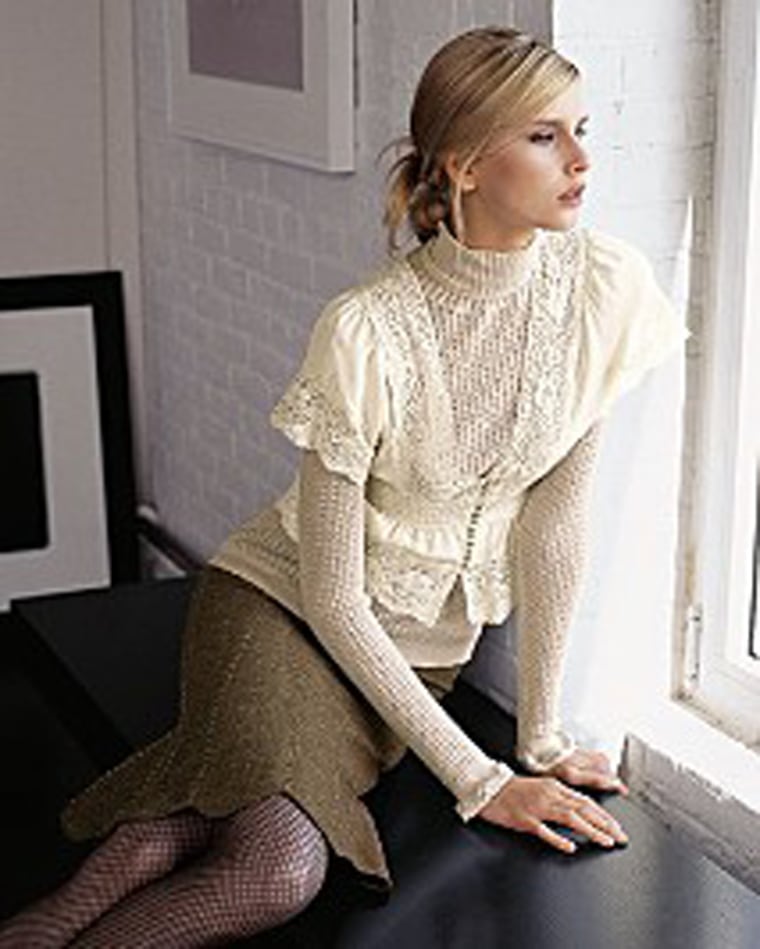 Start an English romance by mixing a little lace with all your British-inspired pieces. Whether you choose a gorgeous lace blouse, a frilly vintage-looking jabot to wrap at the neck of a wool cardigan or a pair of intricate lace tights, it's a lovely way to add a feminine touch to your tweeds and plaids. Ivory is classic, of course, but black, brown, ecru or even grey are also sophisticated choices.
Trend tip: Lace pieces are quite delicate. To preserve them, handwash and hang to dry.
Judy Gordon is a New York-based style consultant and the "Today" show's style editor. She has been covering the fashion and beauty beat for the past decade. To learn more about Gordon, you can visit her Web site, TheTrendReport.com, which highlights style trends in America and across the world.
firstVIEW is the primary supplier of photos to Fashion Friday. Go to for the latest pictures from top fashion shows around the world, including New York, Los Angeles, London, Paris, Milan, Brazil, New Zealand, South Korea and more.