Angela Merkel, the chancellor of Germany, certainly isn't the type to wear an outfit only once. 
An article from Monday's edition of the German newspaper Bild reveals that the 60-year-old German politician has been wearing the same brightly colored silk tunic in public appearances for the past 18 years. 
The story's headline reads, "Our Chancellor stays true to herself," which can't really be argued with. Far from bending to every trend that's come and gone since 1996, the 14-year leader of Germany's Christian Democratic Union has stuck to what she knows.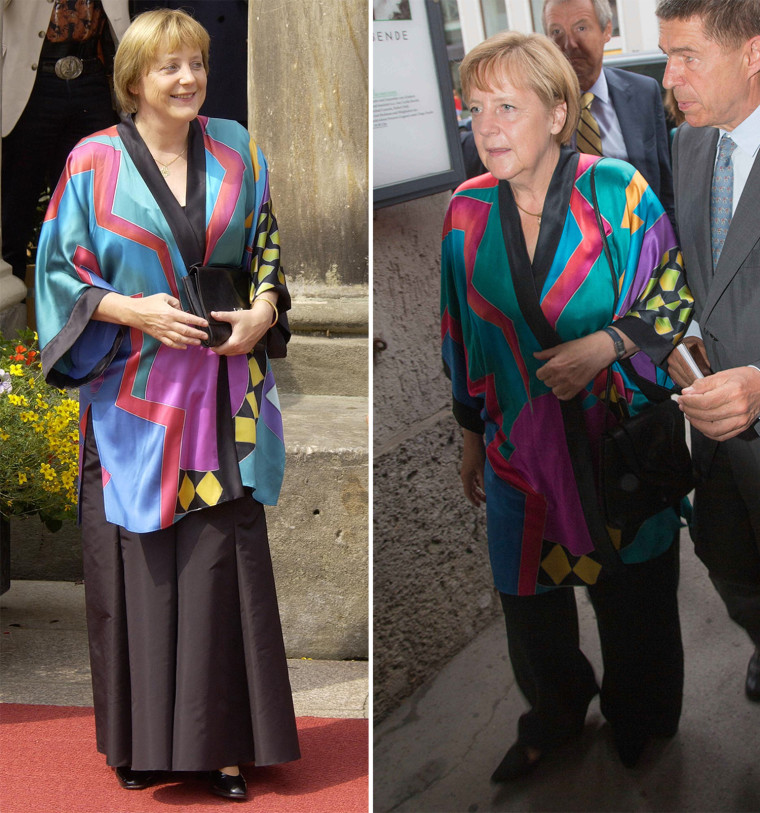 Though few may have a favorite article of clothing that lasts them nearly two decades, outfit repeating by high-profile women is nothing new. Michelle Obama has been known to recycle looks from her favorite designer, Prabal Gurung, while Duchess Kate has a habit of repeating her glamorous get-ups. 
From Diane Keaton's gloves to Mark Zuckerberg's hoodies, many celebrities and newsmakers blaze fashion trails with trademark items.