Two-time Oscar winner George Clooney and human rights lawyer Amal Alamuddin tied the knot in a private ceremony at the Aman Canal Grande luxury resort in Venice, Italy, on Saturday, according to the Associated Press.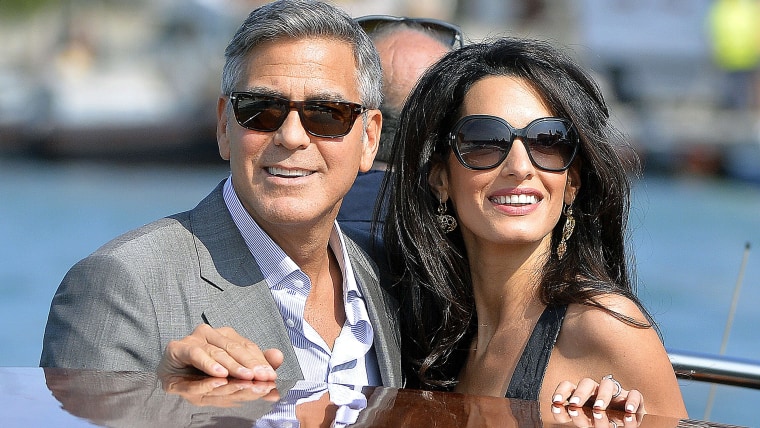 Clooney, 53, one of Hollywood's most famous and eligible bachelors, began dating Alamuddin, 36, last September. The two were low-key about the relationship until news of their engagement broke in April. The ring he gave her, a seven-plus-carat emerald-cut diamond, made headlines shortly thereafter.
They obtained their marriage license on Aug. 7 in London, and initially rumors indicated that they would have a private civil ceremony there, then a second wedding in Italy.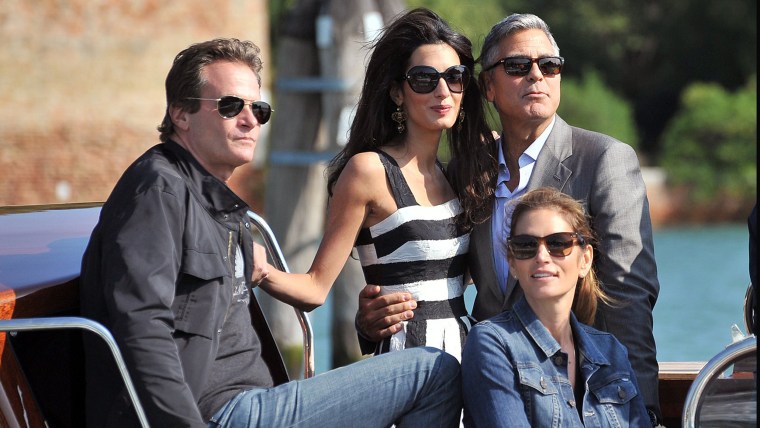 But recent remarks from Clooney made it clear that a bigger shindig was in the works. "I met my lovely bride-to-be here in Italy, who I will be marrying in a couple of weeks, in Venice of all places," Clooney told an audience on Sept. 21 while accepting a humanitarian award in Florence. (The actor owns a home near Italy's Lake Como, and early speculation also suggested he would marry there.)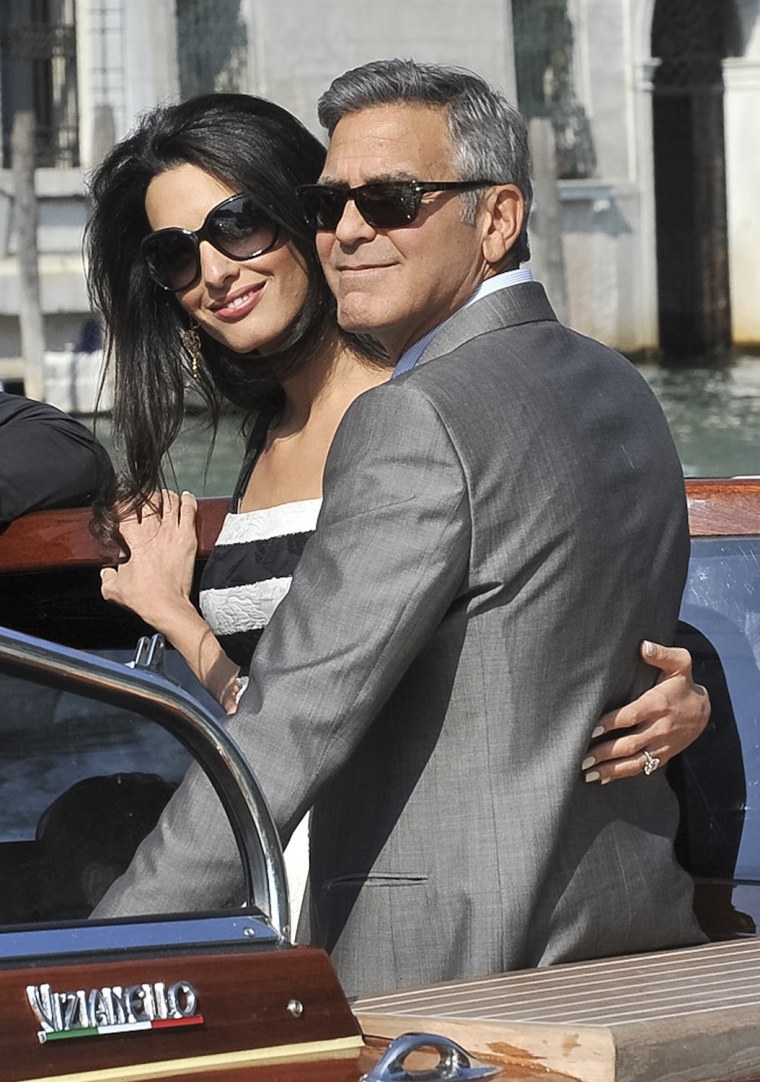 Starla Clooney, the actor's aunt, previously said that Brad Pitt (who recently tied the knot himself) would be Clooney's best man. Italian writer Walter Veltroni, who was Mayor of Rome from 2001-08, was reported to have signed on as officiant.
This is Clooney's second marriage; he was married to Talia Balsam from 1989 to 1993. In 1995, he famously told Barbara Walters,"I wasn't very good at it," and that he wouldn't wed again. 
Hollywood's sexiest on-again, off-again bachelor is a movie star in every sense of the term.
This is the first union for Alamuddin, who has degrees from University of Oxford and the New York University School of Law and speaks Arabic, English and French fluently. Earlier in her career she clerked for now-Supreme Court Justice Sonia Sotomayor and represented WikiLeaks founder Julian Assange in extradition matters.