Catapulting to the top of the must-see list in the world of celebrity nuptials, the first photos have been unveiled from the wedding of George Clooney and Amal Alamuddin.
People magazine reveals, with a new cover and "25 exclusive, intimate photos," all the "romantic details" from Saturday's star-studded and intimate event in Venice, Italy.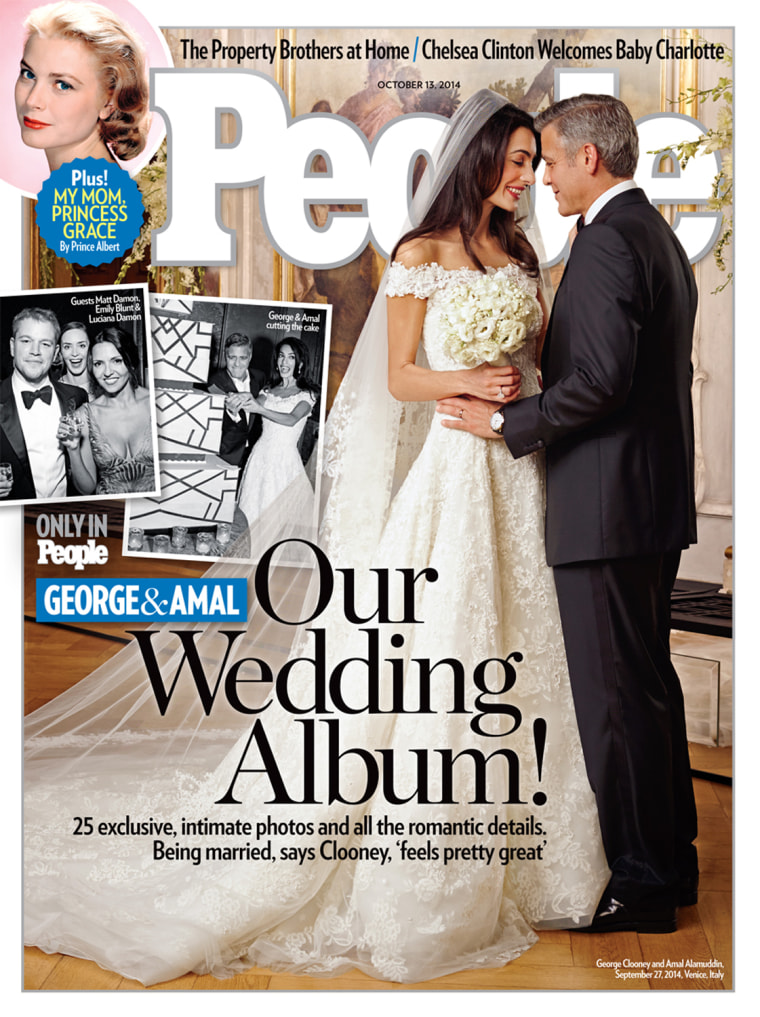 With his hands on her hips as she clutches a white bouquet, Clooney and his bride are pictured on the cover staring lovingly at one another.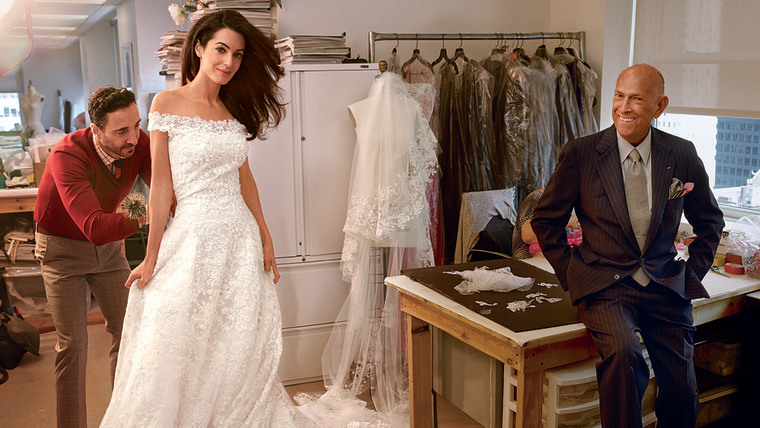 Alamuddin wore a custom Oscar de la Renta French lace wedding gown, hand-embroidered with pearls and diamanté accents featuring an off-the-shoulder neckline and a full circular train, according to People.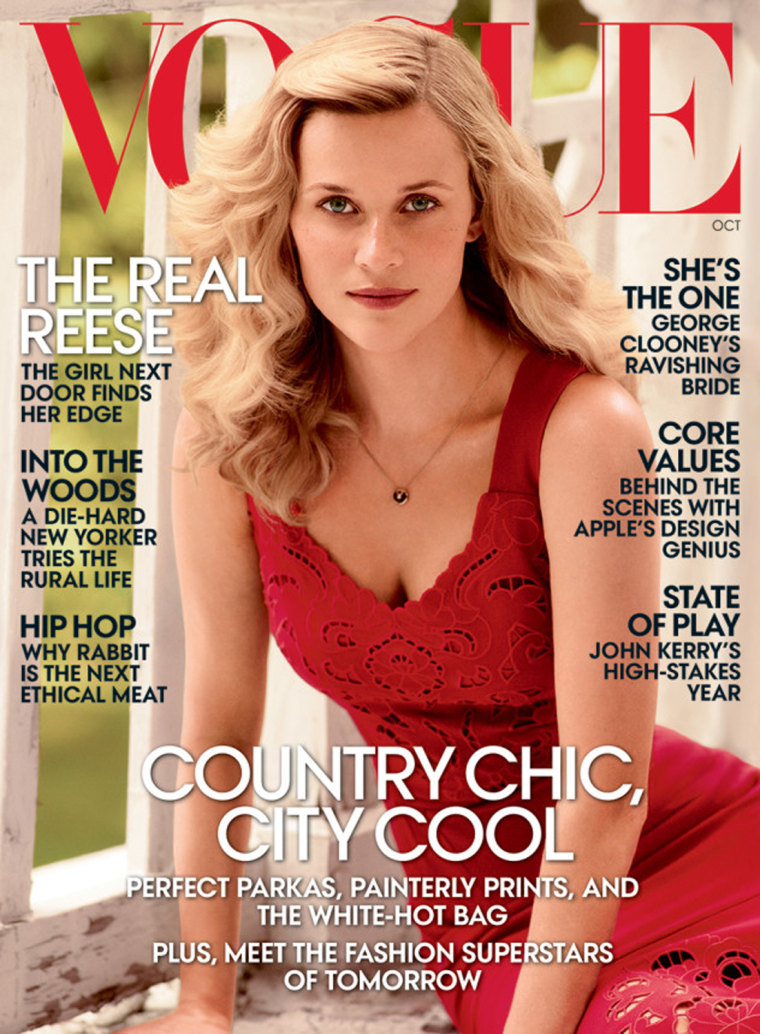 A behind-the scenes image from Vogue, shot by Annie Leibovitz, shows Alamuddin at her final fitting with de la Renta.
"George and I wanted a wedding that was romantic and elegant, and I can't imagine anyone more able than Oscar to capture this mood in a dress," Alamuddin told Vogue. "Meeting him made the design process all the more magical, as he is so warm and such a gentleman."
"It's the most important dress in the life of a woman," de la Renta said. "Any girl from any walk of life dreams of that special dress, and I try to make that dream a reality for her."
For his part, Clooney was in a Giorgio Armani black tuxedo for the occasion. People also reports that he wore customized cufflinks from Alamuddin, with "George" inscribed in Arabic.
Smaller black and white snapshots on the People cover show the 53-year-old Clooney and Alamuddin cutting a cake; actor Matt Damon, his wife Luciana and actress Emily Blunt are also pictured to represent some of the stars in attendance.
Being married "feels pretty damn great," Clooney is quoted as saying by the magazine.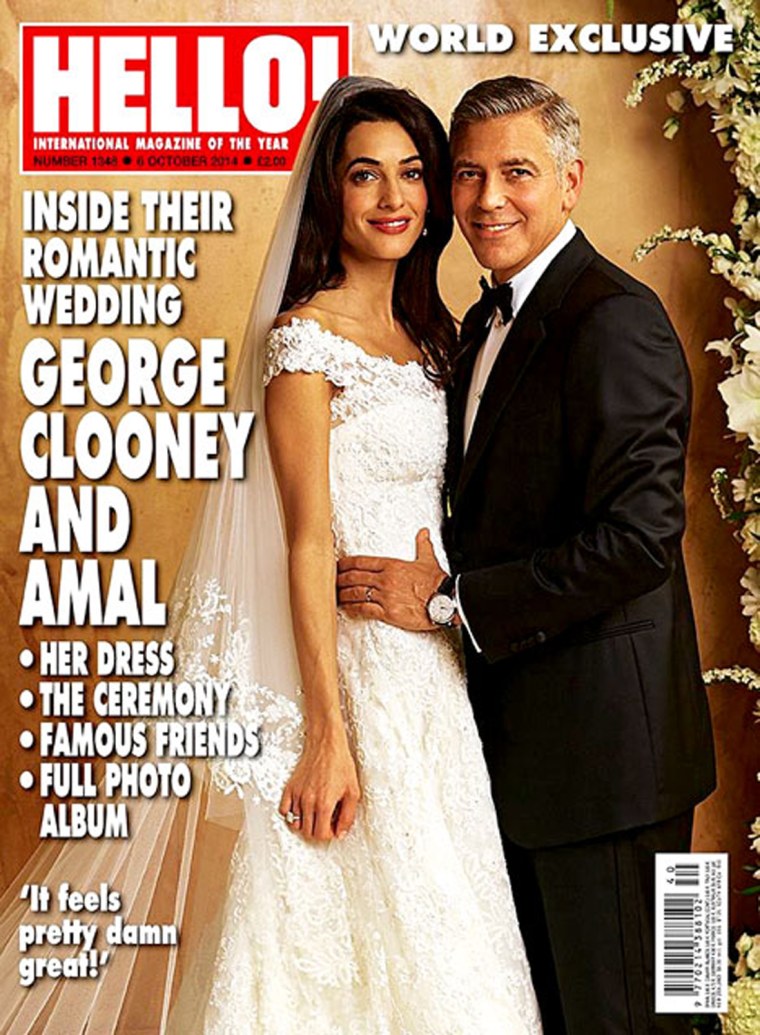 "George and Amal present us with ... belief that in this place and at this moment, love is alive and well," the groom's father, Nick Clooney, said at the ceremony.
"George and Amal radiated love all night," Alamuddin's mother Baria told People. "The wedding was so unbelievably special, it was legendary. These three days — the friends, the families, the atmosphere, everything — will stay with me all the rest of my life."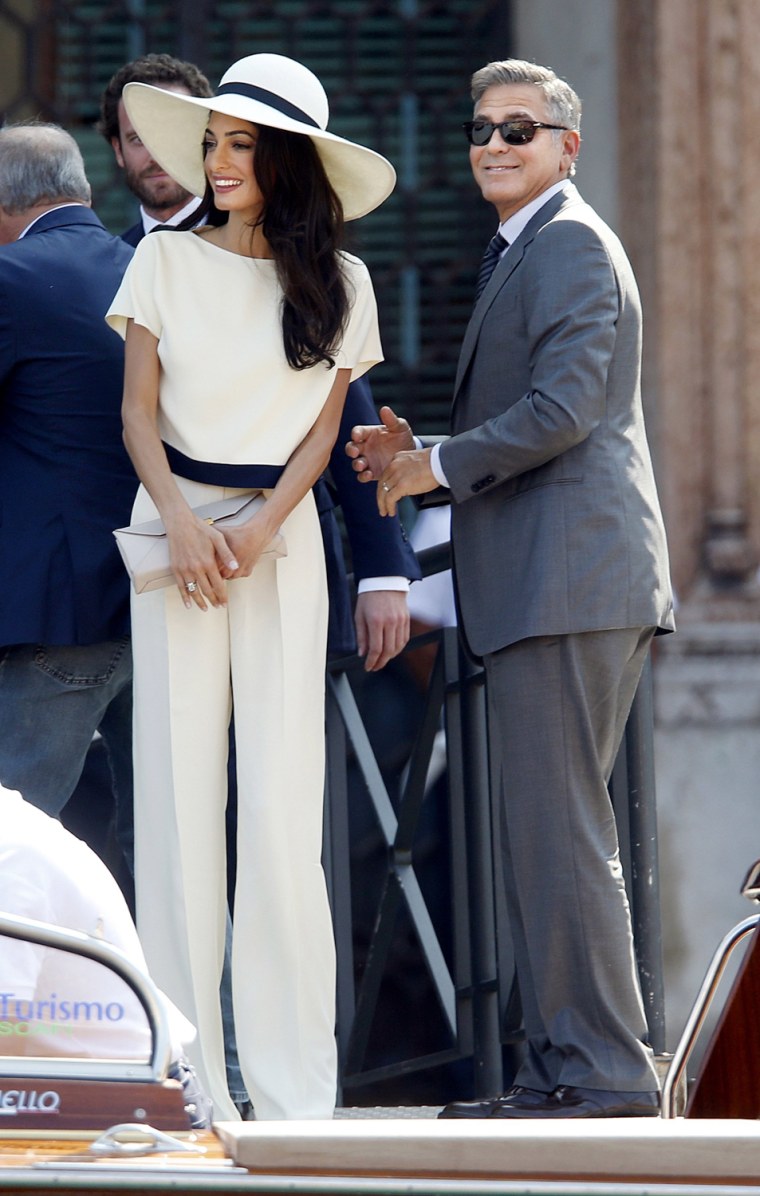 For the official civil ceremony on Monday in Venice, Alamuddin was photographed wearing a two-piece cream Stella McCartney outfit with a clutch and wide-brimmed hat to match. The newlywed's long, slender frame was again a picture of elegance alongside the always dapper Oscar winner.
The weekend was full of stunning looks for the 36-year-old British human rights lawyer, from the moment she arrived by boat on Friday to each time she stepped out in view of cameras.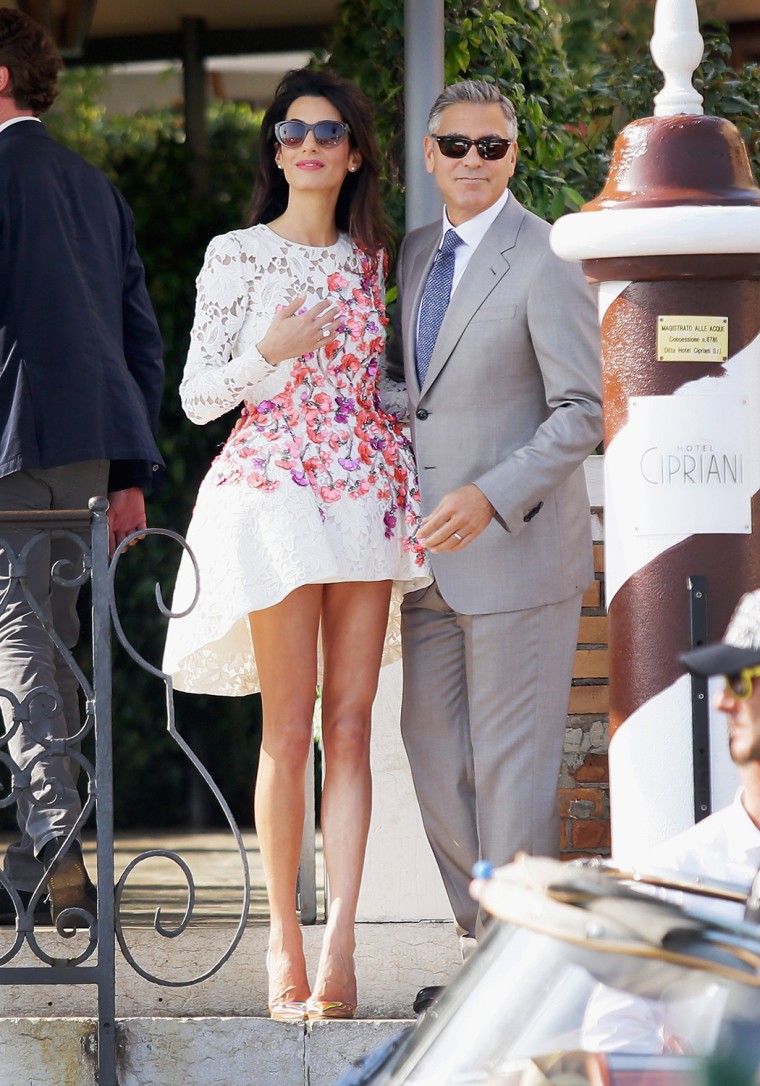 Pick up the new People magazine on newsstands starting Wednesday for more on Clooney and Alamuddin's wedding.
Follow Kurt Schlosser on Google+