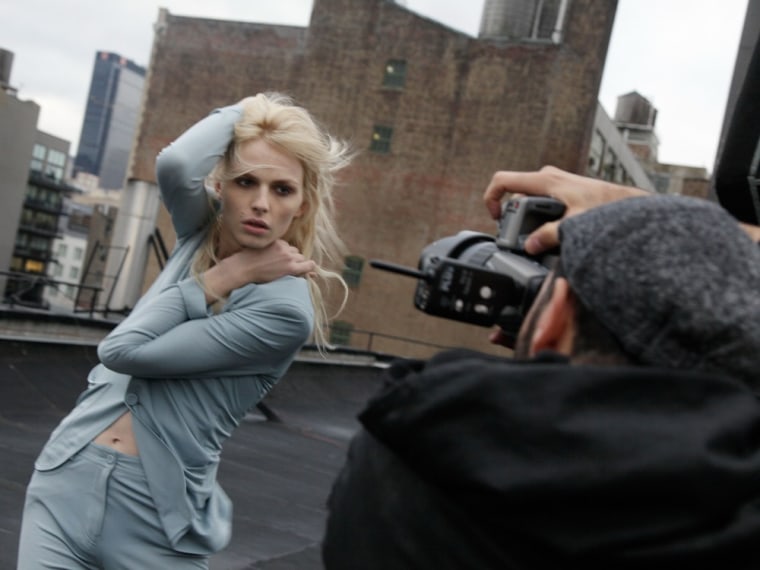 Gender-bending model Andrej Pejic, 20, captured the fashion runway, and now he's expanding his territory to the fragrance department.
The feminine-looking 6-foot-1 fashion star, who posed for Marc Jacobs in 2011, has signed on to be the face of designer Jean Paul Gaultier's new men's fragrance, according to Women's Wear Daily. The scent, called Kokorico (French onomatopoeia for a rooster's cry, a more European "cock-a-doodle-doo"), launched last summer and originally featured an ad campaign with a Spanish hunk named Jon Kortajarena. (Was it not risqué enough? An androgynous model can fix that.)
It features notes of fig leaves, raw cocoa and cedar, which sounds more like a vegan diet than it does a fragrance, but it was supposedly designed "as a powerful and explosive aphrodisiac." Nothing spells explosive quite like fig leaves.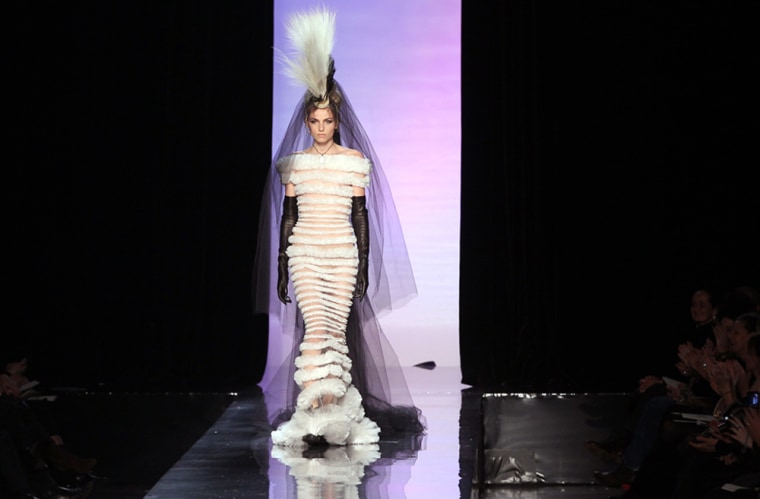 Gaultier has taken strongly to Pejic, even going so far as to use him as an inspiration for his 2011 men's and women's fashion collection shows, in which Pejic walked the runway. For the women's show, the model received the esteemed honor of getting to don a dramatic couture bridal gown (albeit, with a Mohawk headpiece). It's quite a crowning achievement for the Bosnian native, who started out in a Serbian refugee camp before making his way to Australia and, ultimately, a McDonald's, where he was spotted by a talent scout.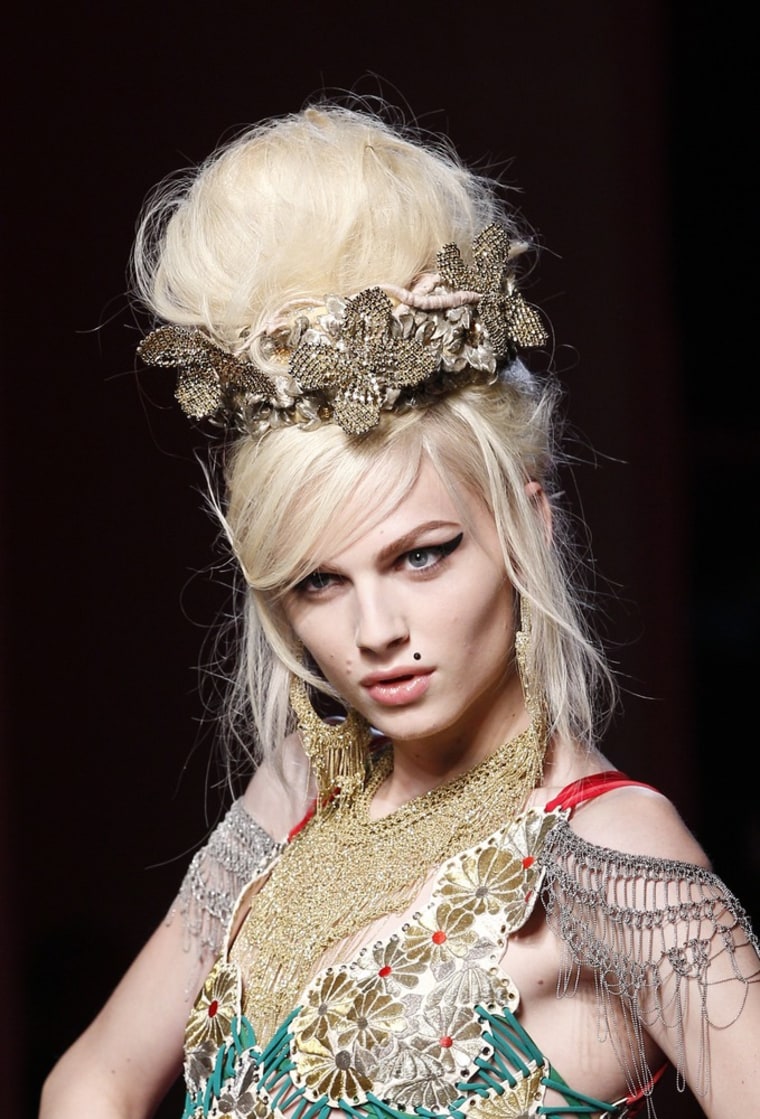 Now Pejic is in high demand in fashion circles, with his current agent telling the Associated Press that the model's androgynous look has spurred a slew of copycats. There have been other (though few) transgender fashion models in recent history, including Lea T, but does the recent popularity of Pejic mean we might see more of a mix of genders in fashion? It's too early to tell, but in the meantime, Pejic is having fun keeping the masses guessing.
"I like having a level of mystery," Pejic told New York magazine in 2011, who refers to his androgyny as "the situation."  
"I know people want me to sort of defend myself, to sit here and be like, 'I'm a boy, but I wear makeup sometimes.' But, you know, to me, it doesn't really matter. I don't really have that sort of strong gender identity — I identify as what I am. The fact that people are using it for creative or marketing purposes, it's just kind of like having a skill and using it to earn money."
Folks are certainly using for marketing purposes — it's something you'll be able to smell in coming months.
Rina Raphael is a TODAY.com editor who is still holding out for a "30 Rock" Liz Lemon-inspired fragrance.
More: Gender-bending model pushes limits of the runway
London calling: Theatrics on the Fashion Week runway