This story discusses suicide. If you or someone you know is in crisis, call 988 to reach the Suicide and Crisis Lifeline. You can also call the network, previously known as the National Suicide Prevention Lifeline, at 800-273-8255, text HOME to 741741 or visit SpeakingOfSuicide.com/resources for additional resources.
Gap has announced that its newest campaign will feature the late Stephen "tWitch" Boss. 
On Monday, Jan. 30, Gap shared in a press release that it is partnering with The Brooklyn Circus, a menswear brand, and its founder Ouigi Theodore to celebrate the "spirit of individuality, movement and culture in honor of Black History Month."
The campaign ads will include photos of Boss, who posed for the pictures prior to his death by suicide at the age of 40. 
Theodore, who is also the creative director of The Brooklyn Circus brand, was close friends with Boss. 
The Brooklyn Circus brand and Gap said in the press release that their partnership will pay tribute to the admired choreographer. 
"The Brooklyn Circus and Gap share in the heartbreaking loss of beloved icon Stephen 'tWitch' Boss, who was a longtime supporter of the BKc community, Ouigi's work and a core part of this campaign thanks to his personal friendship with Ouigi Theodore," the companies said.
Gap also revealed that it will further honor Boss' life by donating to Vibrant Emotional Health, an organization that runs the 988 Suicide & Crisis Lifeline for those in need of counseling and emotional support.
In the press release, Boss' wife, Allison Holker Boss, shared how much the campaign means to her.
"When Stephen and I first saw his images from the campaign, it brought tears to our eyes," she said. "He was so moved by how they captured his true essence, and he was excited for the world to see them."
She continued, "We pay tribute to Stephen's life by sharing these images in homage to the joy and light he brought to everyone around him."
One black-and-white campaign photo of the former "So You Think You Can Dance" contestant and judge shows him sporting the collection as he leans back and raises his knee into the air.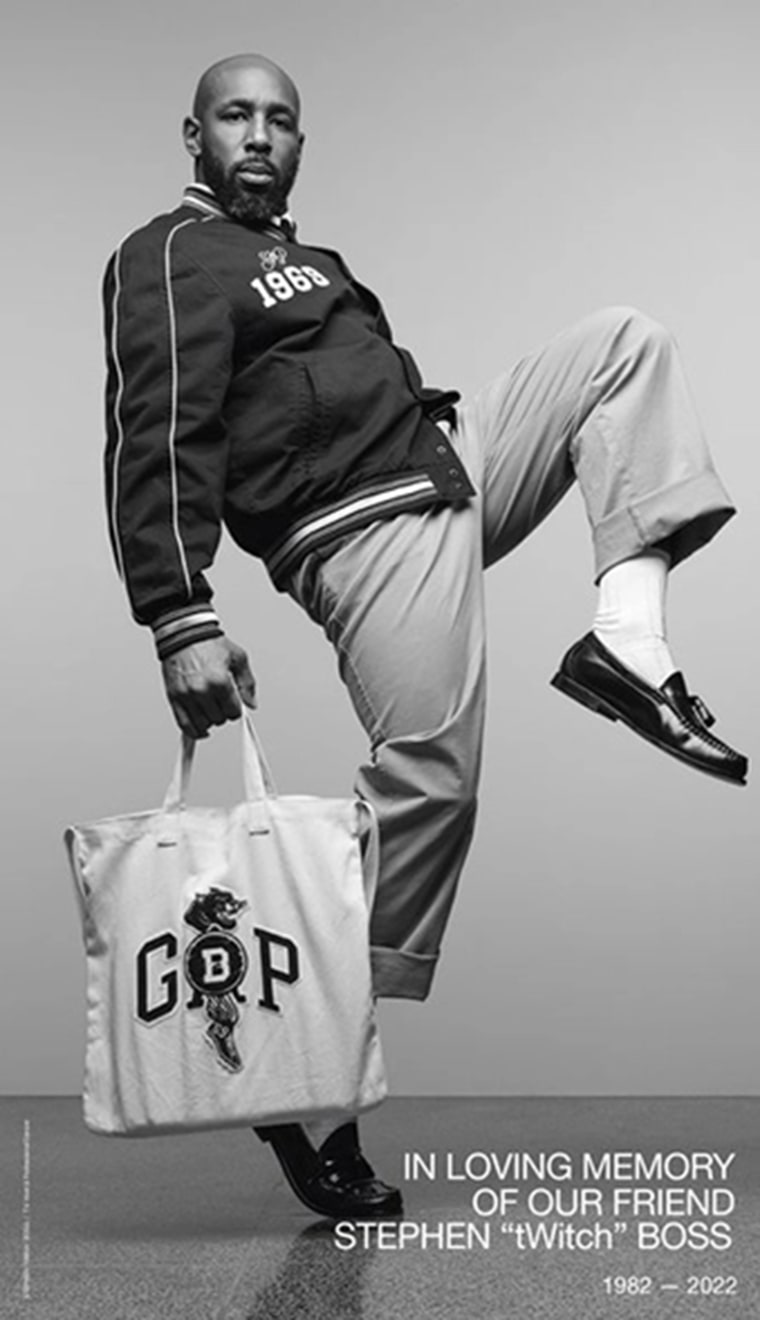 In a behind-the-scenes video uploaded to Gap's YouTube channel on Jan. 30, Boss dances on the set and through the hallway as his photo is taken. 
He flashes peace signs, tap dances and giggles in front of the camera before the clip ends with an "In loving memory" title card.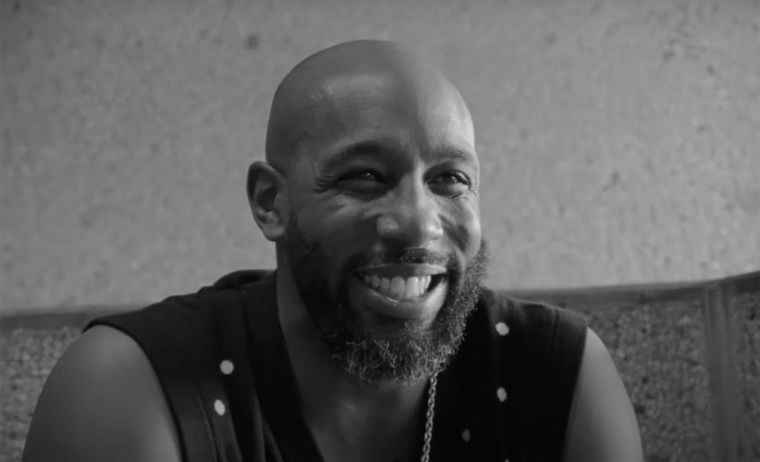 The Gap x The Brooklyn Circus collaboration will showcase other artists as well like "Pose" star Indya Moore and model and activist Bethann Hardison. The limited-edition capsule, which is inclusive for all genders and ages, will be available starting Jan. 31.
Family, friends and fans have been grieving the loss of Boss since the news of his death was confirmed last month. They have also filled Holker Boss' comments on social media with supportive messages. 
The couple tied the knot in 2013 and welcomed two children together: Maddox, 6, and Zaia, 3. He also adopted Holker Boss' 14-year-old daughter, Weslie, from a previous relationship.
Following his death, Holker Boss has been posting videos on social media that capture the light and joy her husband brought to their family and so many fans who enjoyed their dance routines. Their followers across multiple platforms especially found comfort watching the duo dance together during the pandemic. 
On Jan. 13, Holker Boss reshared a throwback clip on Instagram of them nailing their choreography to "Skate" by Silk Sonic.
"Our love language," she wrote in the caption. 
She posted an emotional video tribute for Boss on Jan. 6 that included sweet moments they shared together as a family as Rihanna's ballad "Lift Me Up" played in the background. 
"To my husband, best friend, babe, Chee-chalker, Superman and father of my children I LOVE YOU FOREVER and ALWAYS!" she said in the Instagram caption. "We will forever remember you as the true beacon of light that you were and we will continue to cast your light and love throughout the world. Thank you for our incredible memories and our beautiful life shared together."