From medieval damsel in distress to modern dame about town? What a stark contrast.
Sophie Turner, who plays the corseted Sansa on "Game of Thrones," is now modeling for U.K. clothing retailer Karen Millen.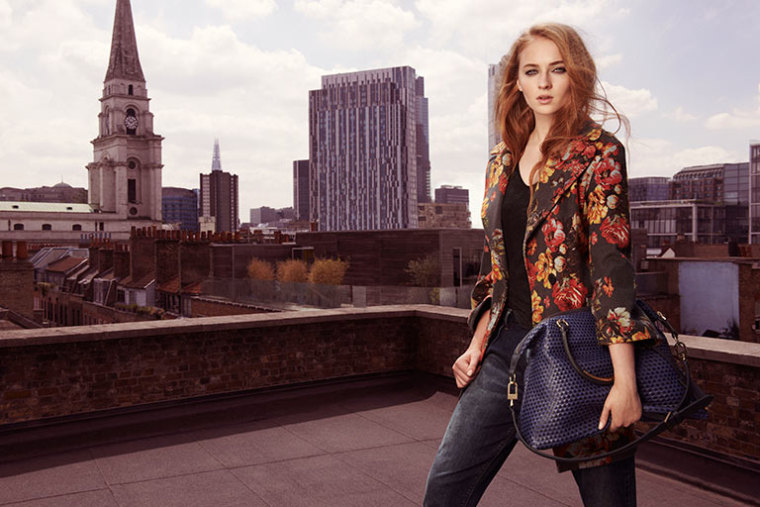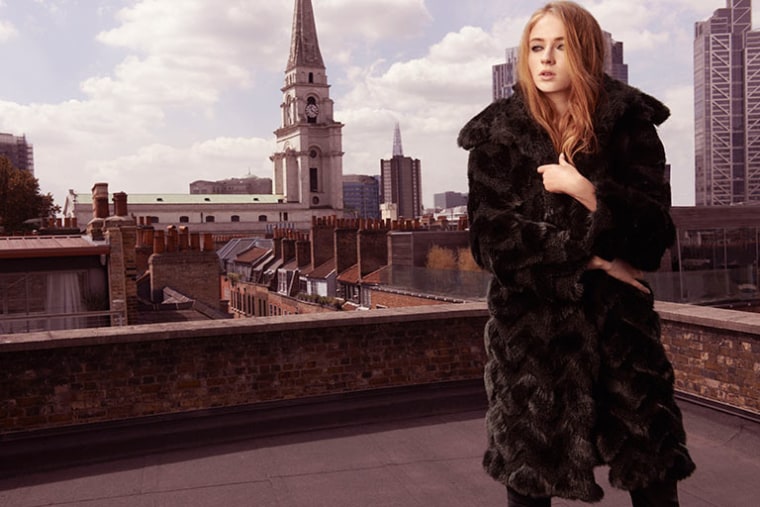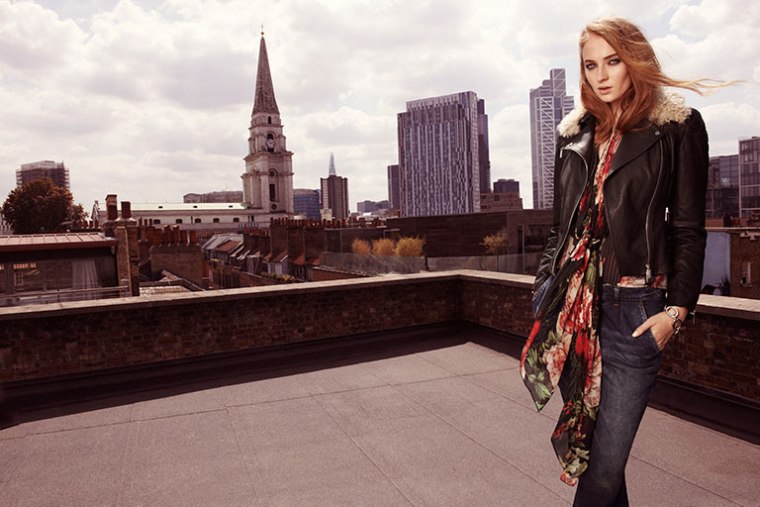 The British actress, 18, will be the face of the brand's fall and winter campaign, and stars in their latest promo video, which is equal parts intriguing and annoying. In it, a camera stalks — spoiler alert, Turner — for nearly two minutes before she's revealed. (By the time they do, you'd have thought the clip would resemble the infamous ending of the "Twilight Zone" episode "Eye of the Beholder".)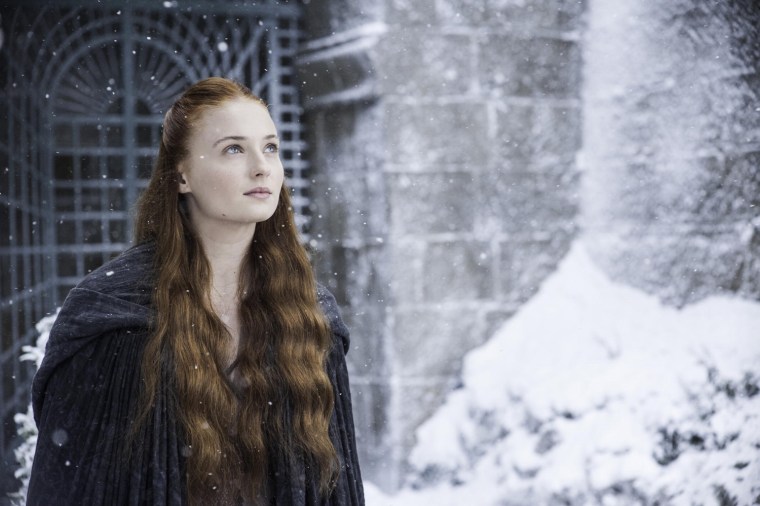 The "Game of Thrones" characters are getting the designer love lately: over-brooder Jon Snow (actor Kit Harrington) did his best seductive puppy dog for Jimmy Choo MAN cologne just last month.
Some of us, however, are still waiting for the ultimate: swoon-worthy Tywin Lannister (actor Charles Dance) to start modeling menswear.