What do you think of this hairy situation?
Models at the Libertine fashion show donned stylish fur — not on coats, hats or scarves, but on their fingernails.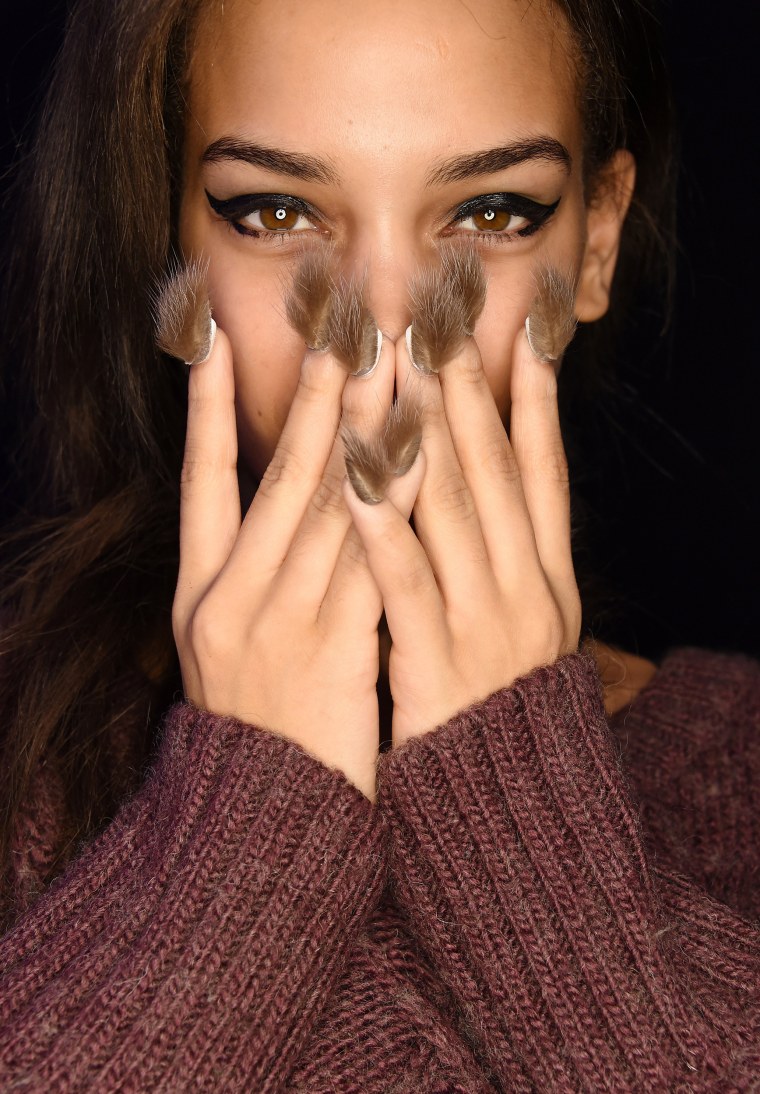 And it's all thanks to co-founder of Creative Nail Design (CND), Jan Arnold's, creativity.
CND is a nail and beauty industry resource, and has created fashion week nail art for top designers like Oscar de la Renta, Carolina Herrera and Cynthia Rowley to name a few.
RELATED: Bubble nails are the bizarre trend taking over the Internet
This time, the CND team used brown and white polish with a high-gloss top coat to texturize the model's talons before adding faux fur coats.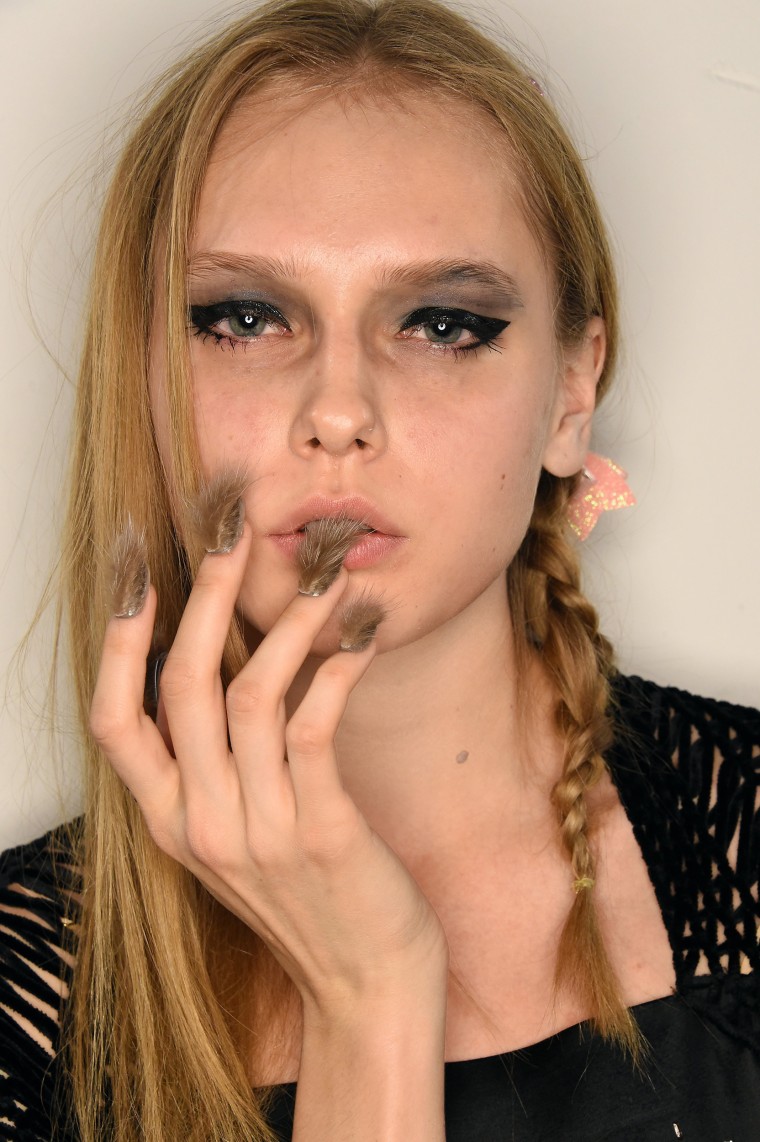 "We were able to embody CND's Fall 2016 trend story, which is all about authenticity, hand-crafted artistry and embracing the beauty in raw imperfections," Arnold said in a press release.
Perhaps they were making a larger statement about hair-removing beauty standards? Whatever the reasoning, people certainly took notice.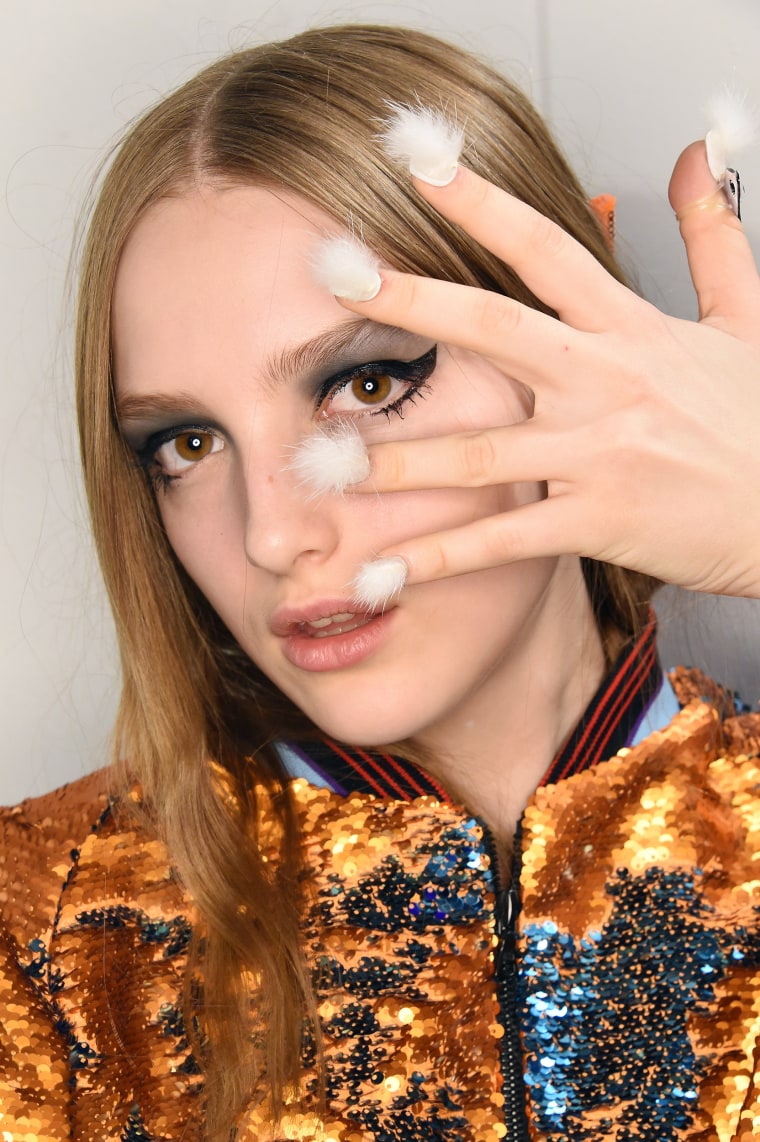 And once the Internet got wind of the look, it split hairs.
RELATED: 5 wacky and crazy manicure trends you need to know
Those familiar with CND's work, (i.e. sculpted nails shaped like eyeballs, bedazzled nail beds and razor-sharp pointer fingernails) may have found the fuzz perfect for a dramatic runway look.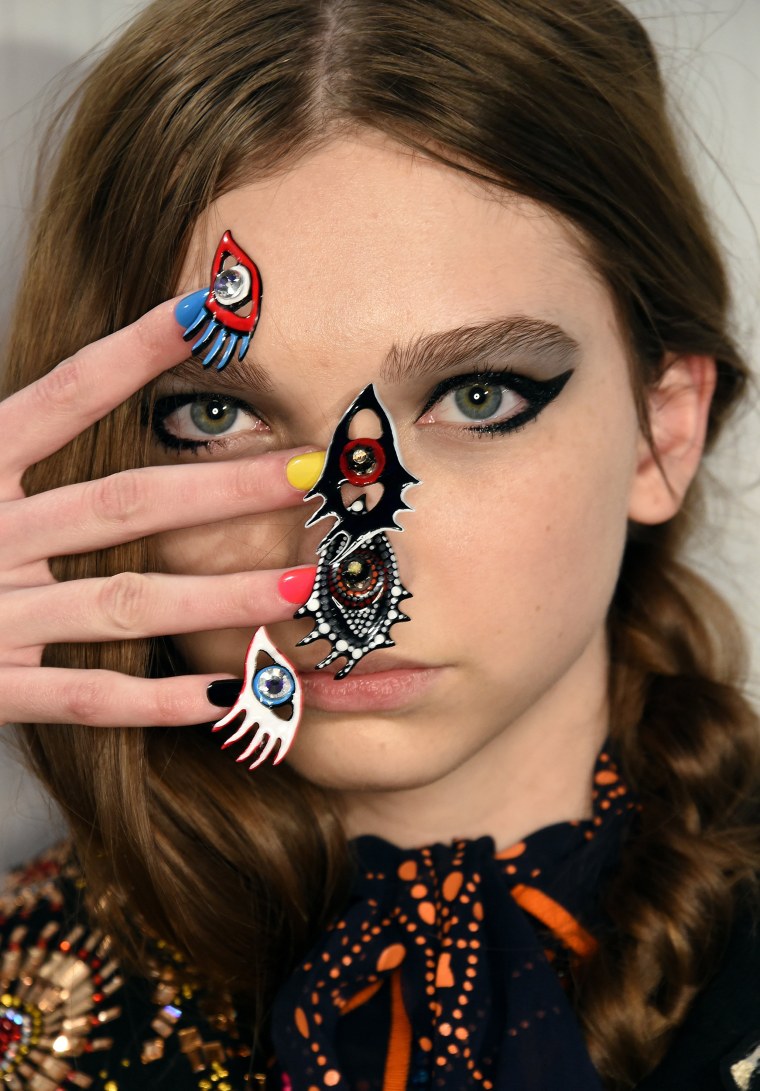 For others, who are used to classic nail shapes and hues, the look was more shocking than stunning. It might be the thought of finding fuzzies in your hair, mouth and eyes that turned some people off from the trend.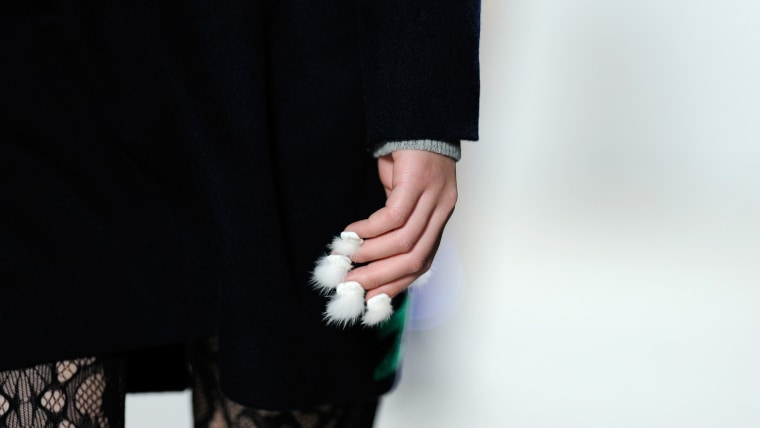 As expected, it certainly got people talking.
Some were grossed out, yet curious.
While others were very clearly on one side of the debate.
And a solid group just thought it was weird.
Call it crazy, but what else would you expect from New York Fashion Week?
Be sure to tell us what you think on TODAY Style's Facebook page.