"Friends" forever? It seems that way for pals Courteney Cox and Jennifer Aniston, who were spotted recently in sleek, coordinated outfits.
Fourteen years after the iconic series aired its last episode, "Monica" and "Rachel" (respectively) were spotted hanging out in style at a benefit dinner in Malibu, Calif., on Saturday.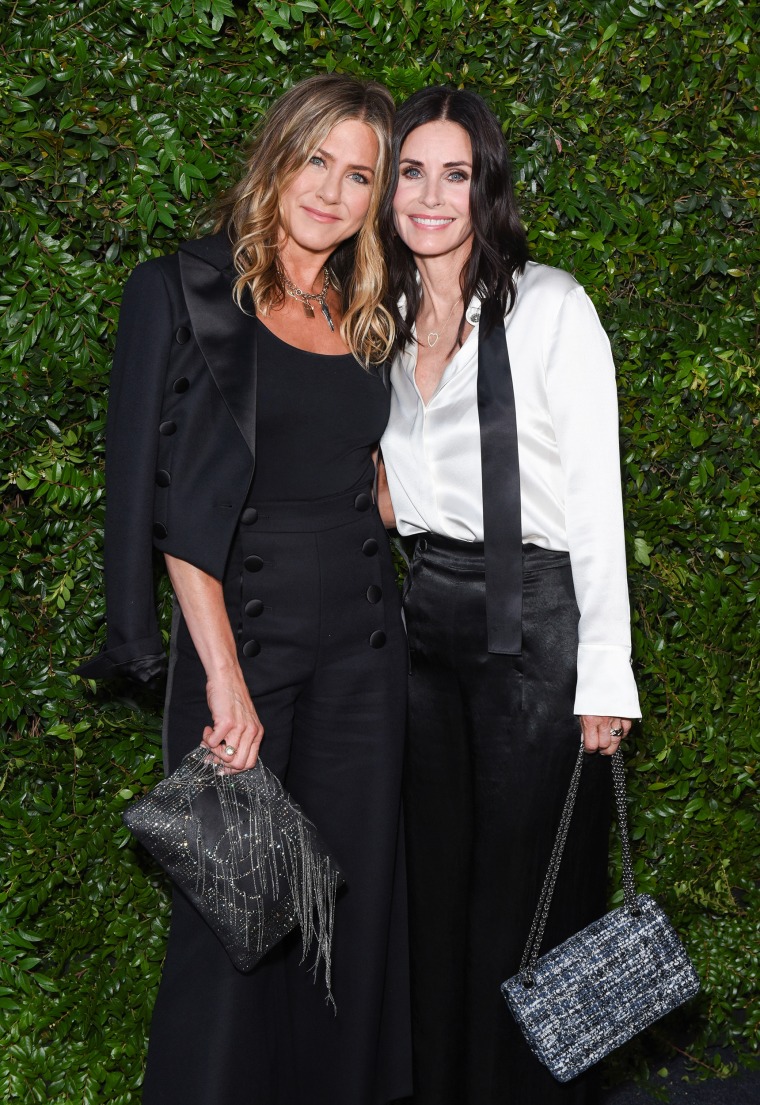 Cox and Aniston wore chic complementary black-and-white looks to the elegant dinner, which was hosted by Chanel and benefited the National Resources Defense Council.
Aniston wore all-black to the affair, pairing her outfit with a fringed Chanel clutch, while Cox sported a silky white shirt and a classic grey tweed Chanel purse. Who says you can't stand out in white and black?
The only thing that's more classic than their outfits are their smiles!
The photo brings back memories from the 1990s, when the pair would pose for on-set pictures like this: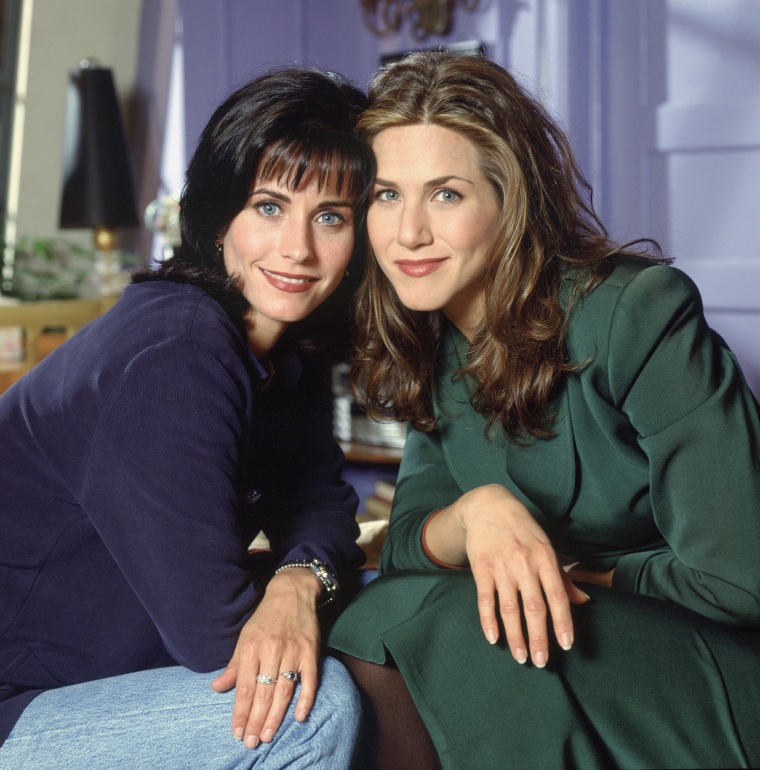 The recent benefit dinner is not the first time the pair has been spotted making memories recently, however.
Back in February, Aniston celebrated her 49th birthday at an intimate party hosted at Cox's California home, which included some of the actress's best friends including "Suddenly Susan" actress Andrea Bendewald.
When they're not hanging out, technology allows Aniston and Cox to stay in touch with fellow "Friends" star and pal Lisa Kudrow through text message, (the SMS medium being much to Cox's chagrin.)
"Lisa, Jennifer and I all have a text chain, but to me, it's too much pressure," Cox told Us Weekly. "I'm not into the group text chain. I really don't like it!"
Perhaps good old-fashioned, in-person fun (like wearing matching outfits to dinner) is the way to go.