Fashion models wanting to work in France will need to bring a doctor's note assuring employers they are healthy, according to a new law approved by that nation's government to help curb anorexia rates and promote healthier body images.
The legislation also requires magazines and advertisements to label any image that has been digitally altered to change the appearance of a model to include the words "touched up."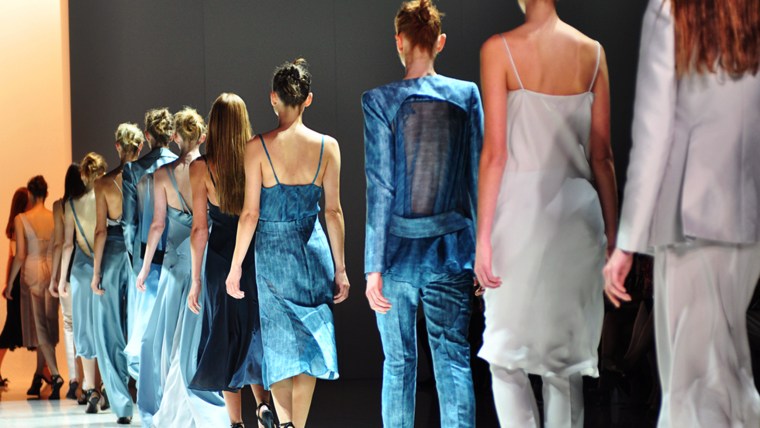 "The images of the body rewarding excessive thinness or wasting and stigmatizing curves undeniably contribute to unhappiness, especially among many young girls," according to the bill passed last week.
The French government estimates between 30,000 and 40,000 people in France have anorexia.
"The appearance of some models helps to spread potentially dangerous stereotypes for fragile populations," according to the new law, which also cracks down on employers. Anyone who hires a model without a medical note risks up to six months in jail or fines of more than $81,000.
Ann Kearney-Cooke, an American psychologist who specializes in eating disorders and body images, said the French measure sends a powerful message to both its citizens and the modeling industry.
"I think this is a positive step. I think we should do it in our country. It's saying, we can't have models who are anorexic because this is a dangerous illness," she told TODAY.com "Some people think that being anorexic and a model is all glamour and amazing stuff, when really, it can kill people. The anorexia can ruin their lives and it's nothing to mess with."
RELATED: Topshop drops unrealistically thin mannequins after angry Facebook complaint
A previous version of the French bill suggested setting a minimum body mass index (BMI), which is derived from a person's weight and height, but that provision ultimately got scrapped. Under the legislation passed last week, doctors will have leeway to judge whether a model is of a healthy weight, based on the individual's age, weight and natural body shape.
TheCouncil of Fashion Designers of America declined to comment on the French law, instead referring to the health initiative and guidelines the organization created in 2007 to address the concern about models who are excessively thin.