If you want to increase the odds of having a marriage that doesn't end in divorce, just make more than $50,000 a year, go to church more often and date for at least three years before you decide to tie the knot.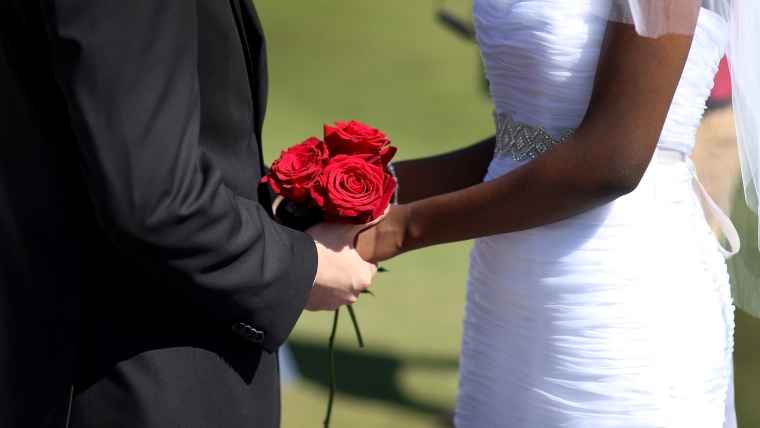 Those are the findings of a study by Emory University researchers Andrew Francis and Hugo Mialon titled "A Diamond is Forever and Other Fairy Tales: The Relationship between Wedding Expenses and Marriage Duration." The study, which also found that the cost of an engagement ring can determine the success of a marriage, surveyed 3,151 American adults who have been married to a member of the opposite sex. Their findings were also broken out into visual form by data scientist Randal Olson. 

The study indicates that you should: 
Date for at least three years
Waiting three years or more to get engaged means divorce is 39 percent less likely, so get to know the person before you take the plunge. 

Make good money
If you earn between $50,000 and $75,000 a year, divorce is 39 percent less likely, and that figure goes to 42 percent if you make over $100,000 and 51 percent if you're taking home more than $125,000. 

Go to church together more often
The study found that couples who regularly attend religious services together are 46 percent less likely to get divorced, compared to only 10 percent likely if they only go to church together occasionally. Couples who don't attend church at all are twice as likely to get divorced. 

Don't marry solely for looks
The study finds that people who deemed their partner's physical appearance important were 40 percent more likely to get divorced. When men care more about their partner's looks, they are 1.5 times more likely to get divorced. For women, focusing too much on wealth can be a problem, as they are 1.6 times more likely to end up divorced when the money their partner makes is a primary focus. 

Follow TODAY.com writer Scott Stump on Twitter and Google+.