Several former Playboy models have re-created their decades-old cover photos, and the results remind us that beauty doesn't have an age limit.
The seven models, who appeared on some of the most memorable covers from the '70s, '80s and '90s, struck the same poses and sported the same outfits and props for the photos, which went online earlier this week.
In addition to revisiting their classic photos, the models reminisced about their experience with the magazine.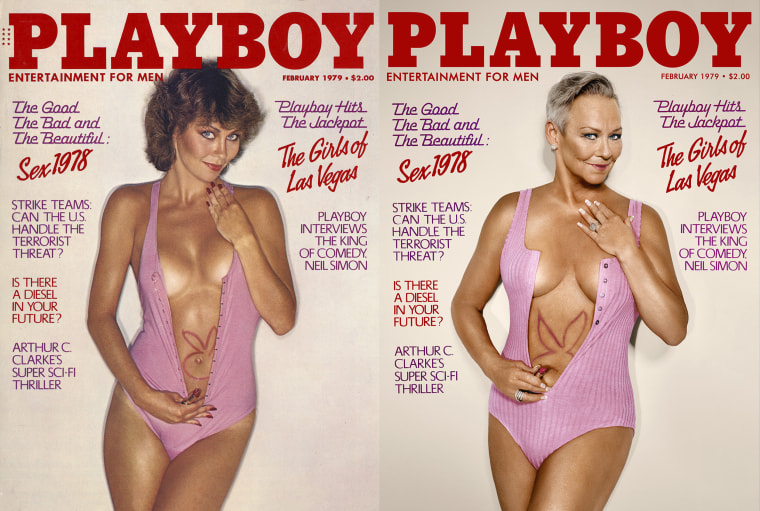 Candace Collins, who originally appeared on the cover in February 1979, said that despite the magazine's focus on nudity and sex, staffers approached the shoots like just another day at the office.
"The Playboy photogs and assistants were all friends of mine," Collins, 60, told the magazine. "They were always professional and no sooner would they pay any special attention to a nude or semi-clad model than a milkman pays to his bottles.
"It was a job, granted a job they wanted done perfectly, but still a job. I now know just how special those shoots were and feel very, very lucky to be in such a unique sorority."
Lisa Matthews, 47, was happy to salute fans again in a refreshed version of her 1991 Playmate of the Year cover.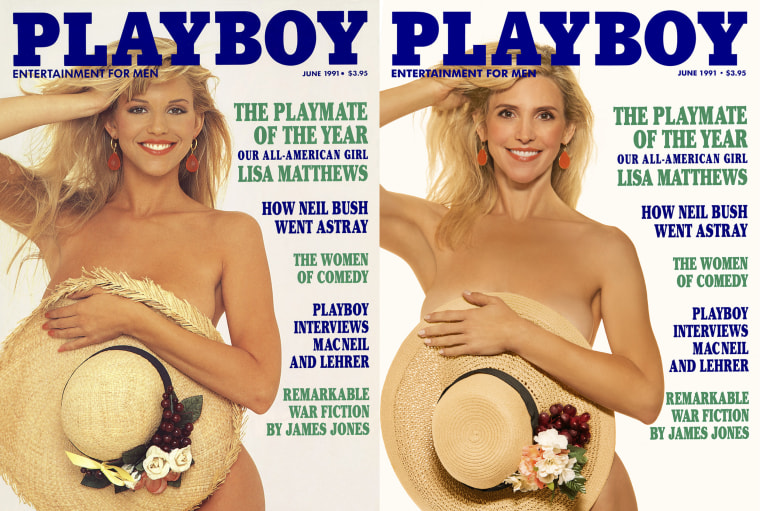 She recalled that after the issue came out, she started getting recognized on the street — but people were too embarrassed to admit where they had seen her.
"I'd be traveling and people would come up to me," Matthews said. "The thing they'd always say is, 'Your name is Lisa, right?' And then they'd say, 'I think I've seen you in a national magazine.'
"I'd sit there and say, 'Oh, which one?'" she said. "Like, you have to say it! If you have enough guts to come up and say something, then you've got to be able to say Playboy."
"The funniest place that happened was outside the Vatican in Rome," she said.
Playboy also invited Renée Tenison for a second shot at her 1990 Playmate of the Year cover, one of the magazine's most historic.
"I was the first African-American Playmate of the Year and some women were saying I was being objectified," Tenison, 48, recalled.
"When the issue came out, the response was 90 percent positive and maybe 10 percent didn't like it … I see it as art," she said. "Not everybody sees it that way, but that's how I see it."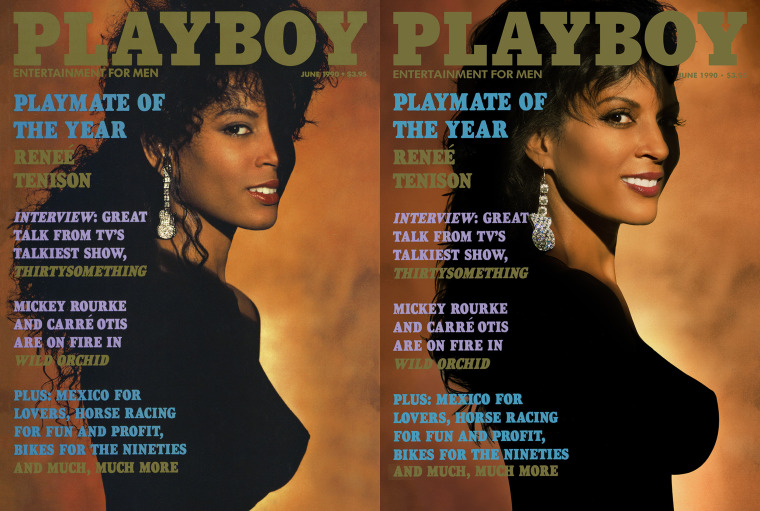 Meanwhile, Kimberly Conrad, who was married to Hugh Hefner from 1989 until 2010, re-created her August 1988 cover.
And it was actually her son, Cooper Hefner, who convinced her to do the new photo shoot.
Hefner, 25, who serves as Playboy's chief creative officer, revealed he asked his mom on Mother's Day whether she's be interested in donning her famous grey suit and bowler hat once again.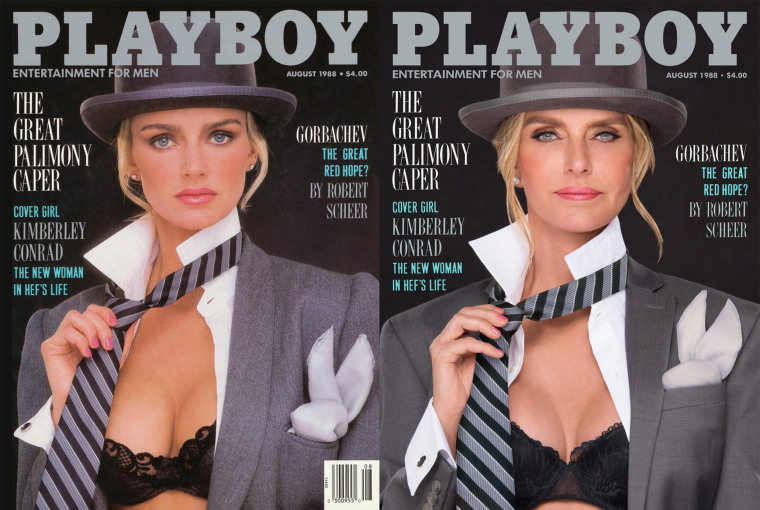 "A pretty unconventional Mother's Day present," he admitted. "But she said yes."
To see the rest of the covers, head over to Playboy.