While most of us can't say we've ever toured Tonga alongside our very own prince, Meghan, Duchess of Sussex, left royal watchers thinking, "Oh, I've been there!" on Thursday.
That's because, when she stepped off the plane and into the spotlight, everyone could see that her striking dress came complete with an unintended and oh-so-relatable accessory — a tag.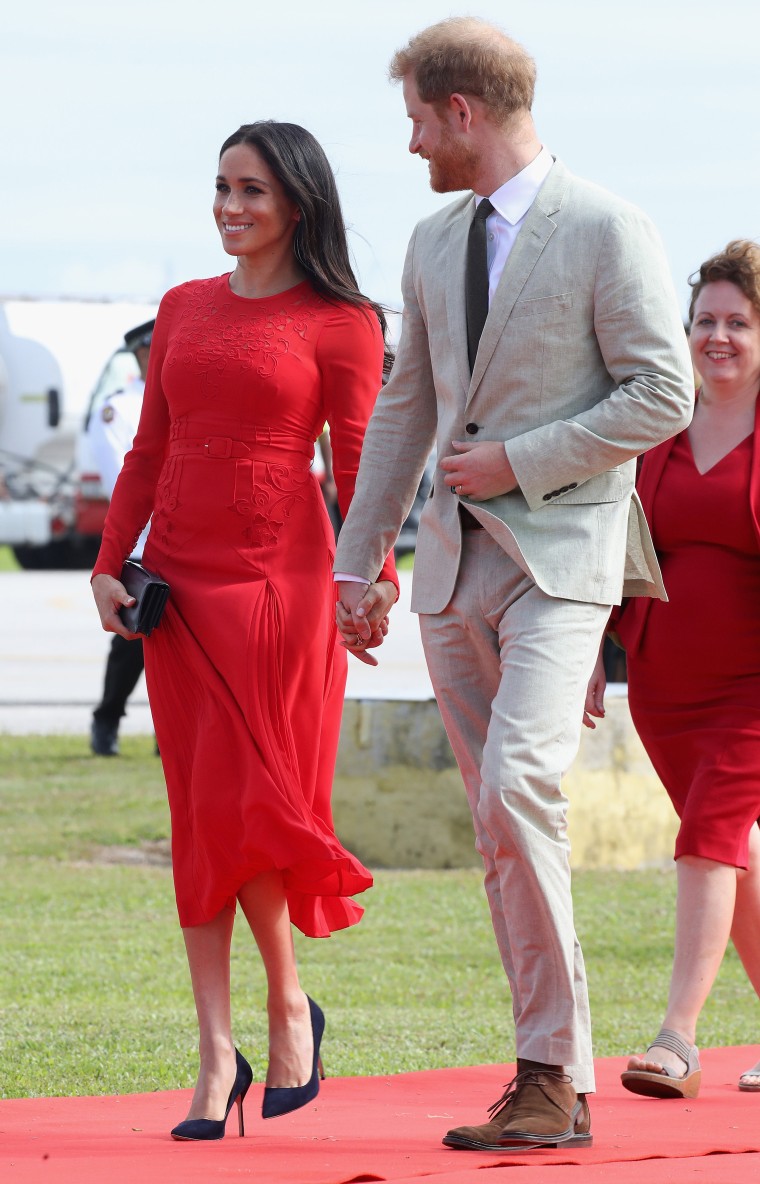 The former Meghan Markle, who's expecting her first child with Prince Harry, wore the pleated, midi-length look from Self-Portrait in a shade of red that matched the Tongan flag.
But it was the small white rectangle that hung from the hem that caught the attention of eagle-eyed spectators.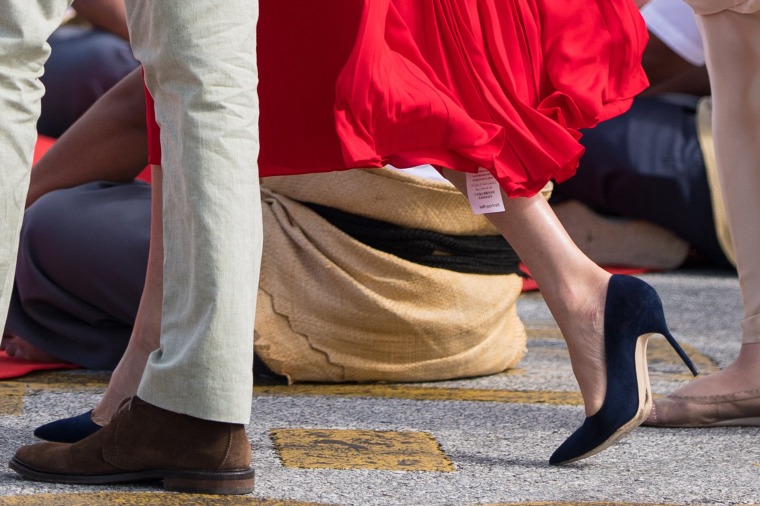 Don't get the wrong idea. That little tag was no big deal. The duchess still looked amazing.
If anything, the tiny fashion flub just made her seem even more connected to her commoner fans, who themselves only have to worry about friends, family and co-workers spotting their forgotten tags — rather than the whole world.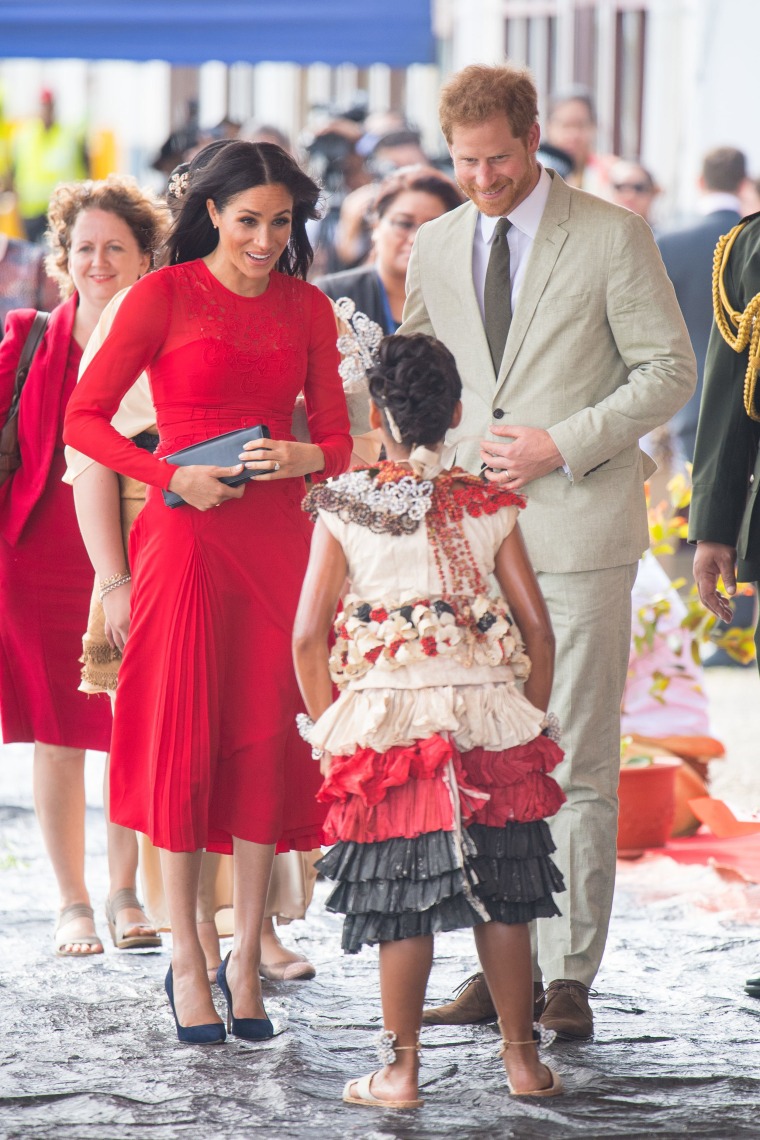 And, just in case that look wasn't relatable enough, the American member of the British royal family upped the ante when she found herself blinded by her own windswept hair.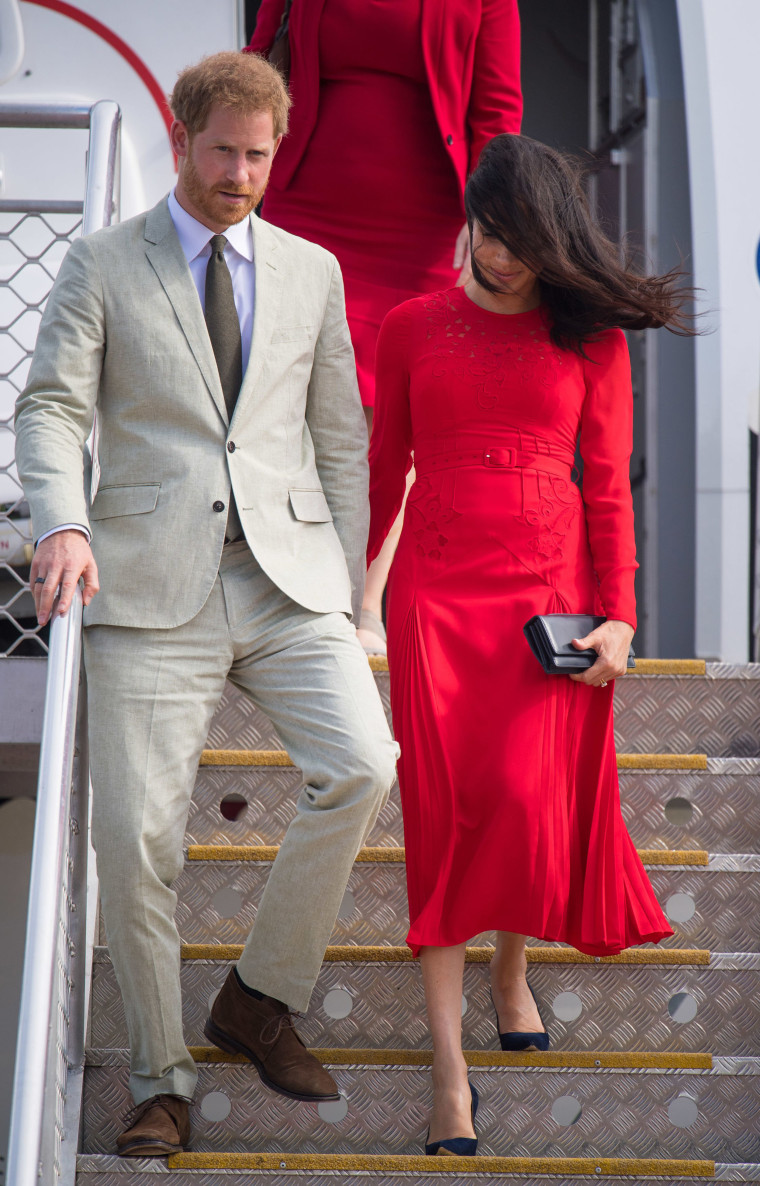 Hey, it happens.
But those moments were few and far between for the 37-year-old, whose hair may not have been immune to the wind but seemed impervious to the high humidly in the capital city of Nuku'alofa.
As for her other fashions of the day, she showed off two completely picture-perfect looks.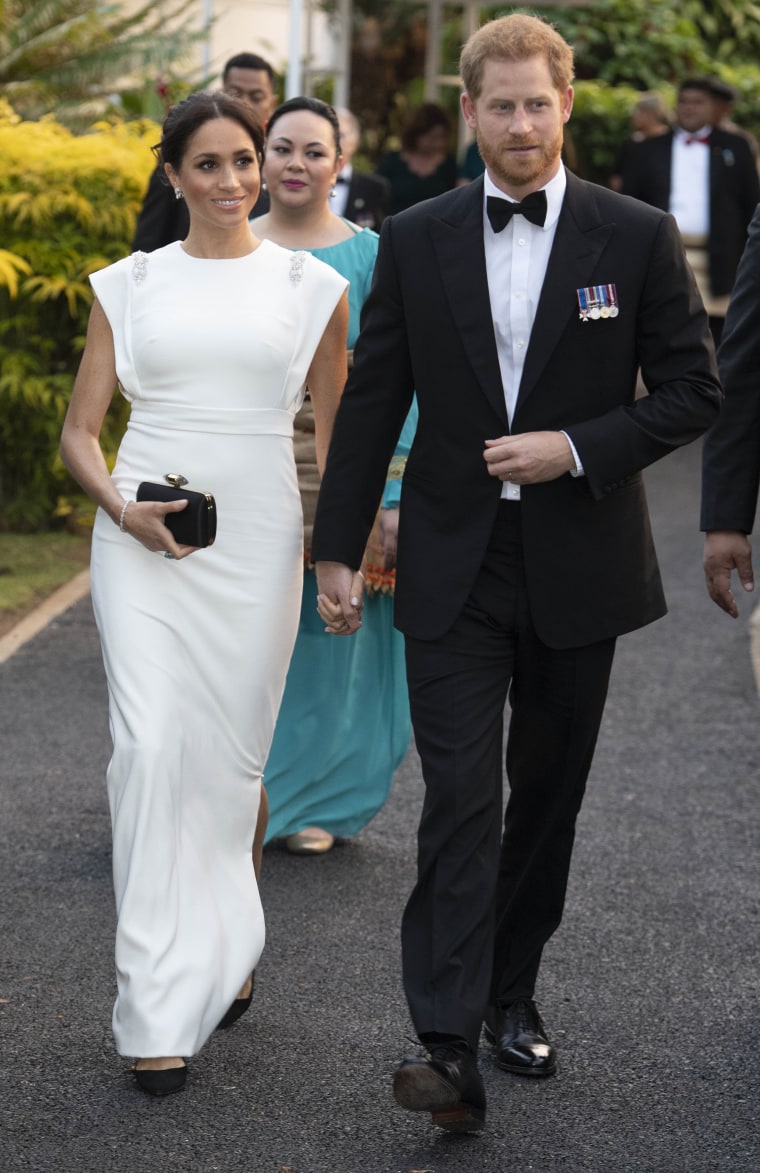 While attending a state dinner with the king and queen of Tonga, the duchess wore a sleek white column gown by Theia and teamed it up with her signature messy bun.
And earlier in the day, before arriving in Tonga, she said goodbye to Figi in a deep jewel-green design by Jason Wu.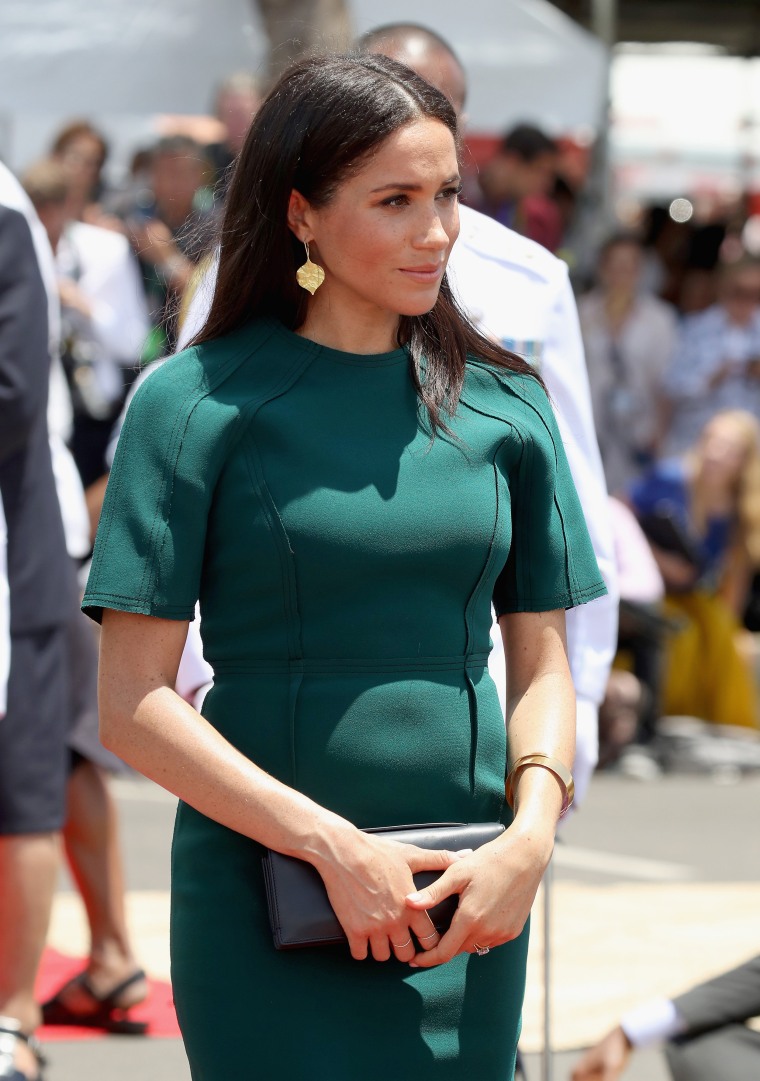 The Duke and Duchess of Sussex are now over halfway through their 16-day tour, which will end in Rotorua, New Zealand, on Oct. 31.