We can always count on the former Kate Middleton to put her own stylish twist on a dress code.
Case in point: Saturday's celebration honoring the Irish Guards at the Cavalry Barracks in Hounslow, London, where the Duke and Duchess of Cambridge attended the annual St. Patrick's Day parade.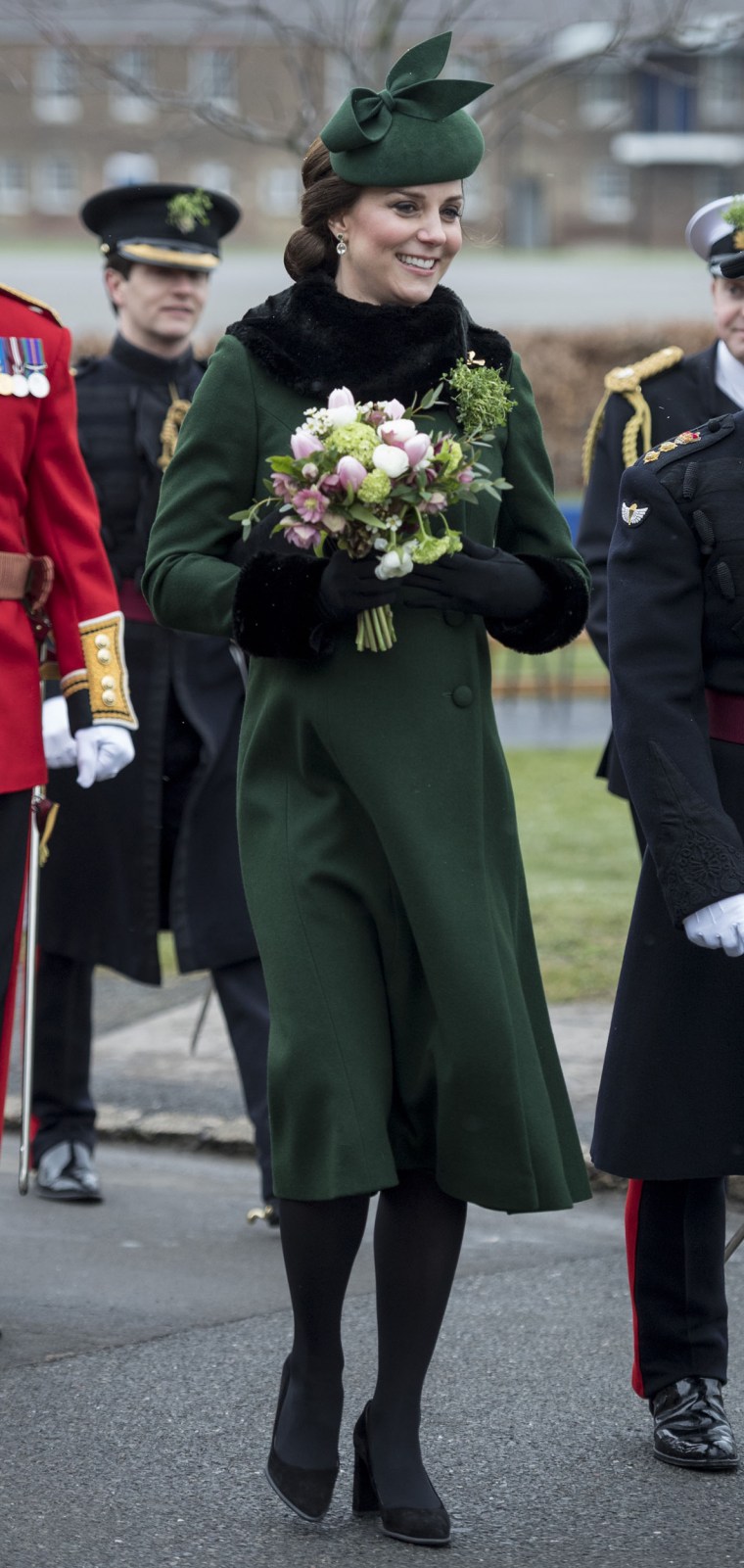 In the spirit of the day, the duchess wore a fur-lined, emerald coat by Catherine Walker, one of her favorite designers. In the spirit of her impeccable personal style, she accessorized it with a matching cap, dainty drop earrings, classic black pumps — and of course, her adorable baby bump!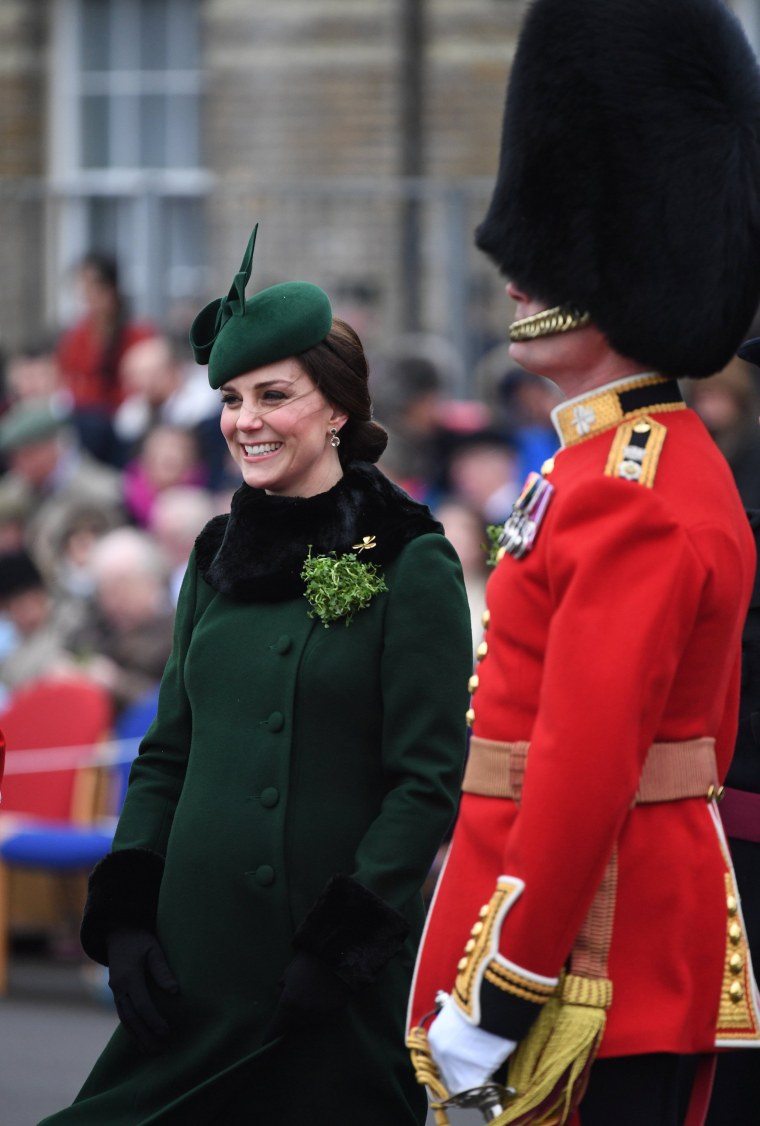 The duchess is about eight months along in her pregnancy (she's due in April), so she opted for water in lieu of a Guinness pint this St. Paddy's Day. (Last year, she did indeed enjoy a round!)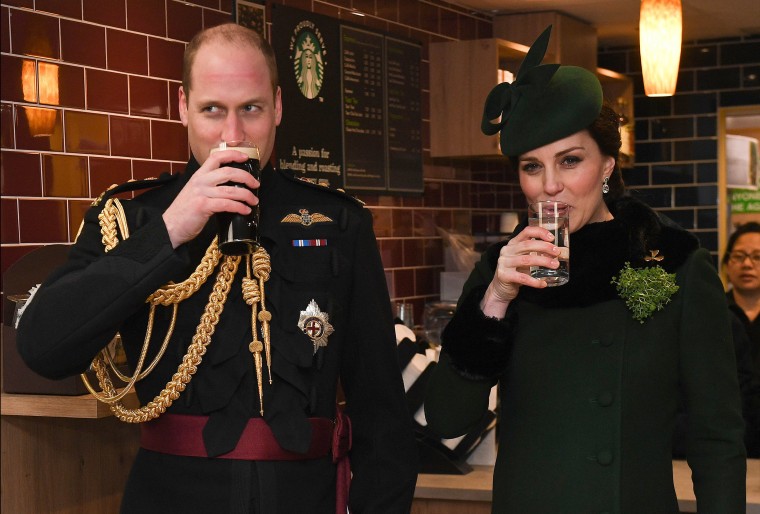 She did appear to have plenty of energy, passing out sprigs of shamrock and beaming as she mingled with the Irish officers. She and her husband, Prince William, were greeted with a parade of 350 troops led by their mascot, an Irish Wolfhound named Domhnall.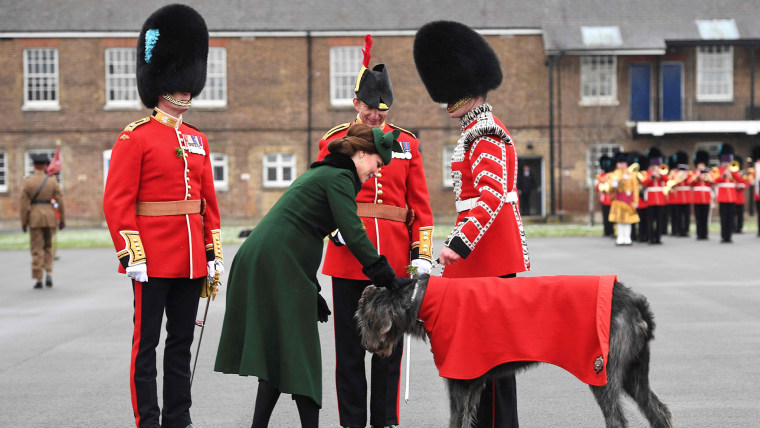 It appears a festive time was had by all ... and the duchess now has one more chic maternity dress in her arsenal.