Catherine, the Duchess of Cambridge, visited Luxembourg today looking elegant in blue.
The 35-year-old royal was in town to commemorate the 1867 Treaty of London, which affirmed the country's neutrality, and to celebrate the cultural ties between Luxembourg and the United Kingdom.
With a packed schedule for the day, she managed to find the perfect outfit to transition from a grand palace visit to a tour of a cycling-themed festival.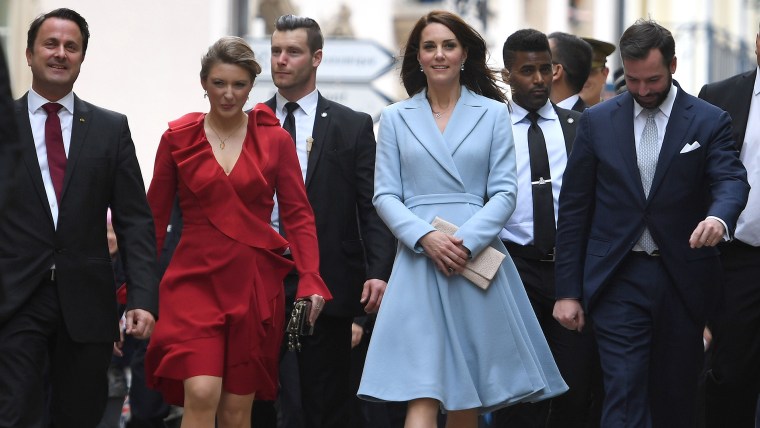 The former Kate Middleton opted for a pale blue Emilia Wickstead coatdress with a matching blue belt. She paired the look with pointed nude pumps and delicate jewelry — because let's be honest: This coat deserves to be the star.
The duchess started the day with a visit to the Grand Duke Jean Museum of Modern Art before viewing a sizable cycling-themed cake topped with trees, riders on their bikes, and tiny pastries!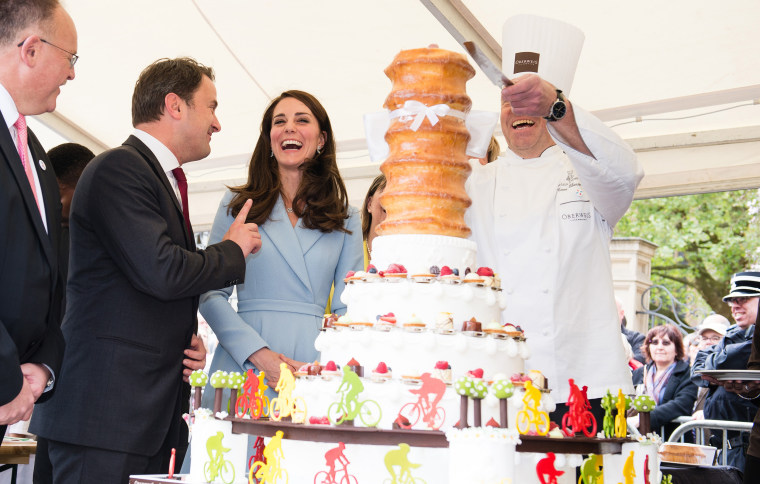 But even that delicious mountain of cake couldn't distract us from her show-stopping coatdress.
The powder-blue frock is very similar in color to the blue Ralph Lauren dress and jacket worn by first lady Melania Trump for for her husband's inauguration in January. It's even similar to the baby blue coat first lady Jacqueline Kennedy wore for her husband's inauguration in 1961!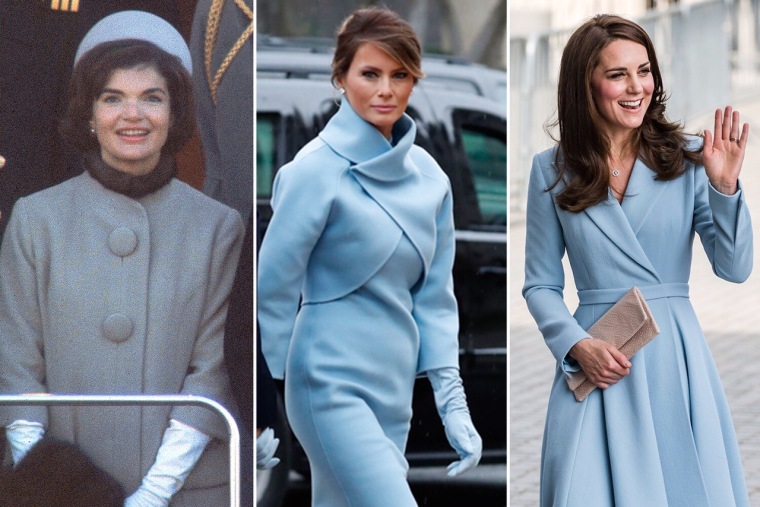 It appears there's at least one key lesson to take away from these stylish women: Blue is best!
Catherine, Duchess of Cambridge, wears everything from fancy hats to casual tank tops. See how Prince William's wife can easily go from a high society affair to shopping on the streets of London.
RELATED:
Melania Trump, Ivanka Trump reveal inauguration dresses
Prince William and Duchess Kate's perfect night in? 'Homeland' and ordering curry