The Duchess of Cambridge looked picture-perfect at a palace party Tuesday night in a gorgeous — and familiar-looking — lace gown.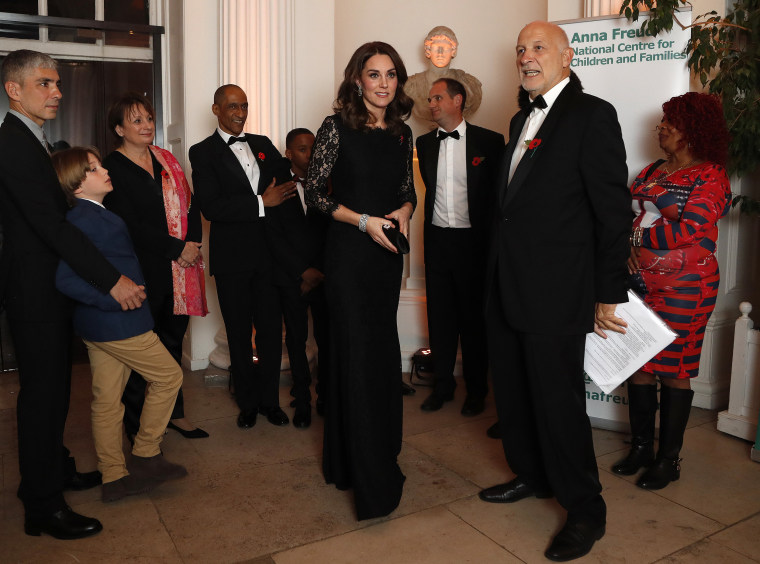 The former Kate Middleton wore the floor-length black dress for a charity gala, and as it turns out, one reason it looks so familiar is that it's a repeat for her.
But that's not the only reason this design deserves a double take.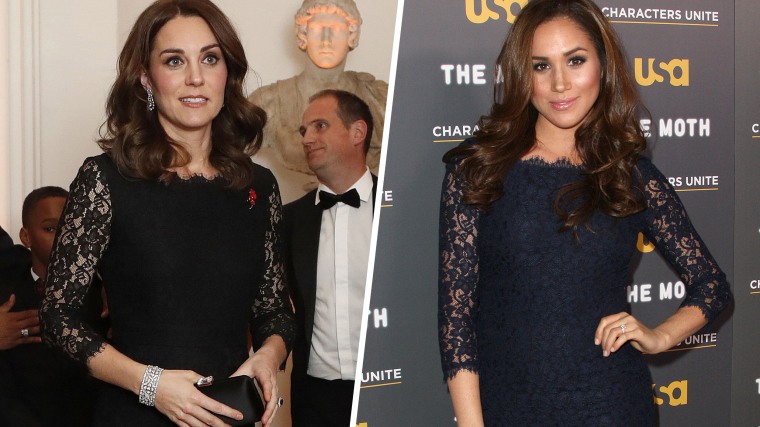 The Zarita gown by Diane Von Furstenberg isn't just beloved by Duchess Kate. Back in 2012, actress Meghan Markle, who hadn't yet met partner Prince Harry, wore her very own Zarita.
But make no mistake. Despite the similarities, these two have their own distinct style.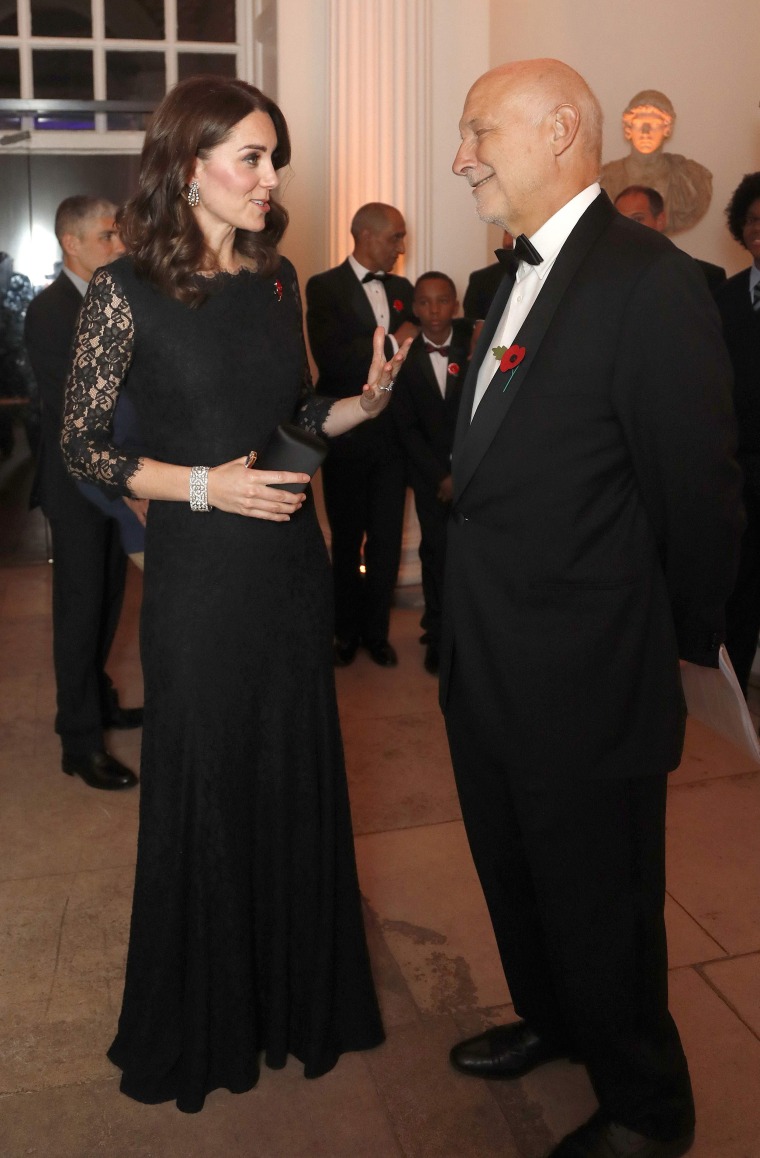 Both dresses feature the same lace pattern and scalloped-trimmed sheer sleeves, but there are differences. While Kate opted for the full-length black version, Markle went for above-the-knee and navy.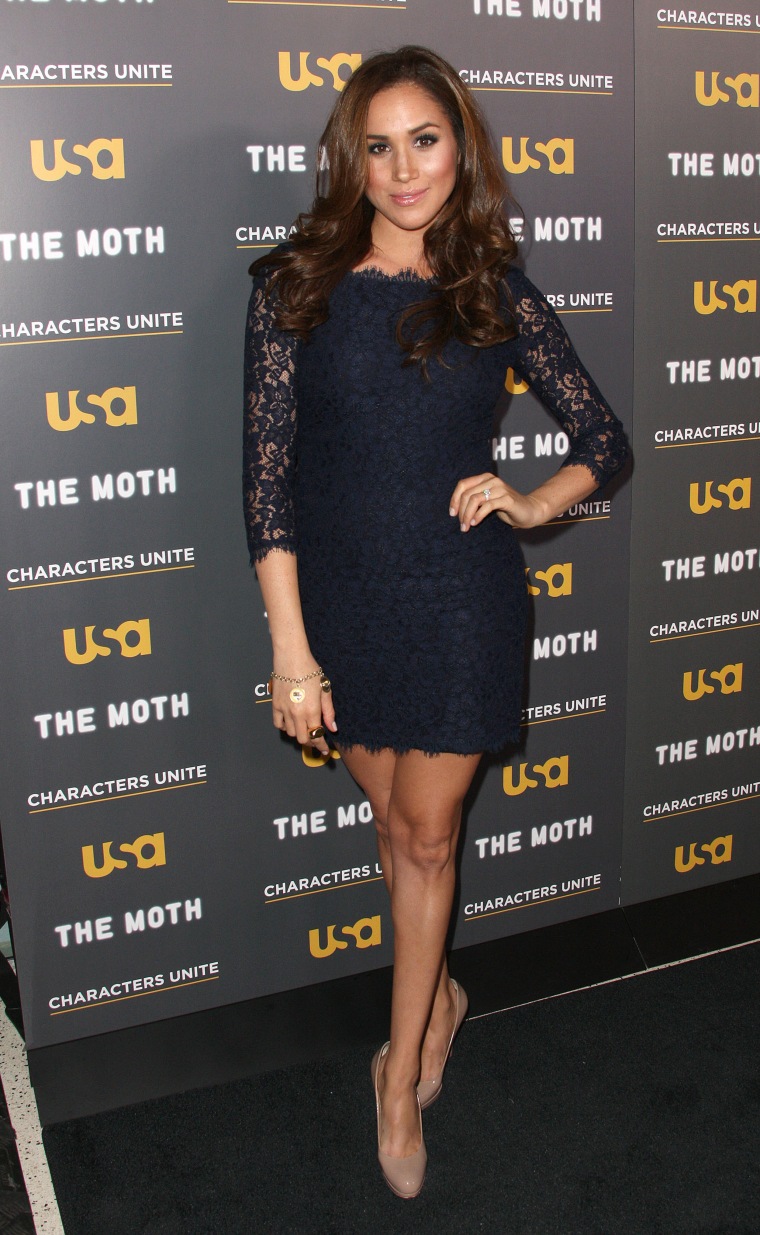 Sadly, for fans of the look, both versions have long sold out.
Duchess Kate and Prince William are expecting their third child in April, and the last time we saw the royal wearing this design was when she was pregnant with Princess Charlotte, back in 2014.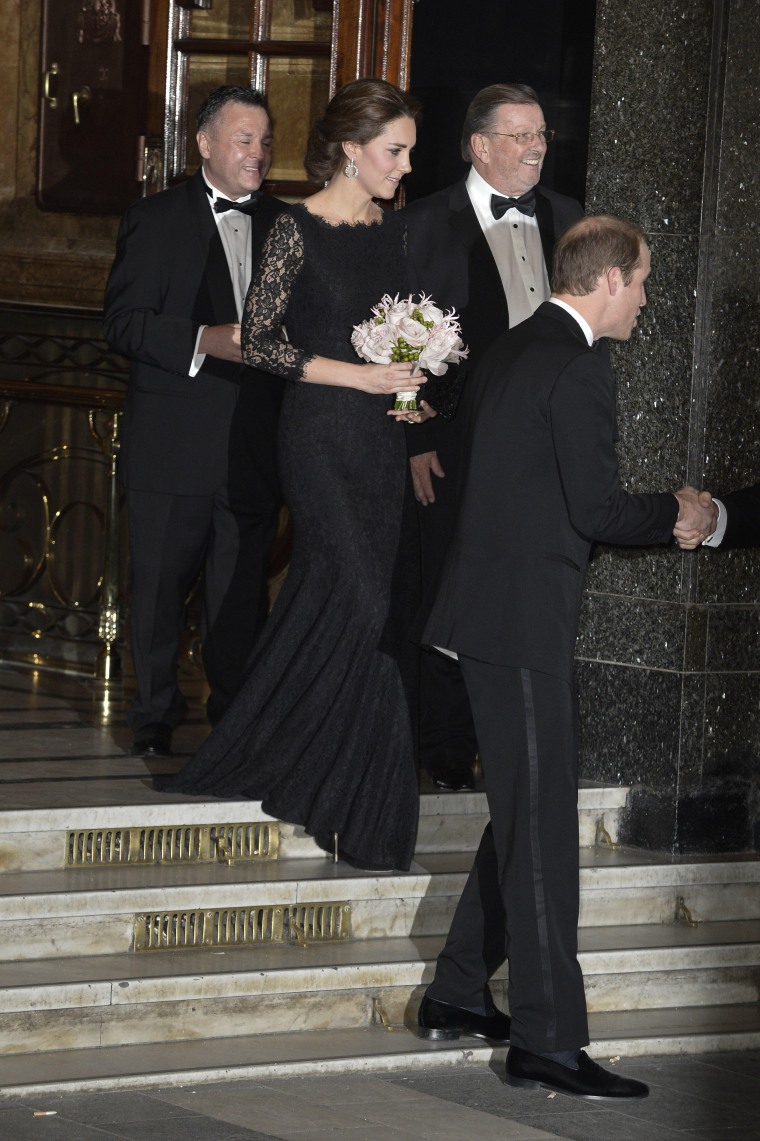 This isn't the only gown that proves how lovely Kate looks in black lace.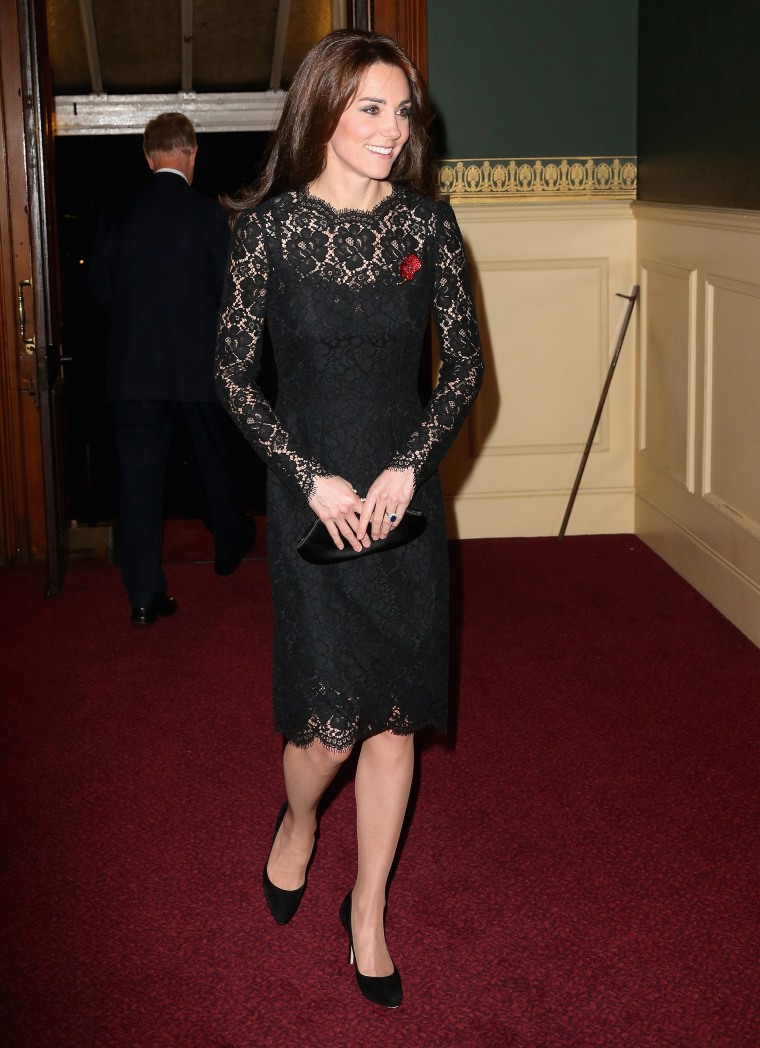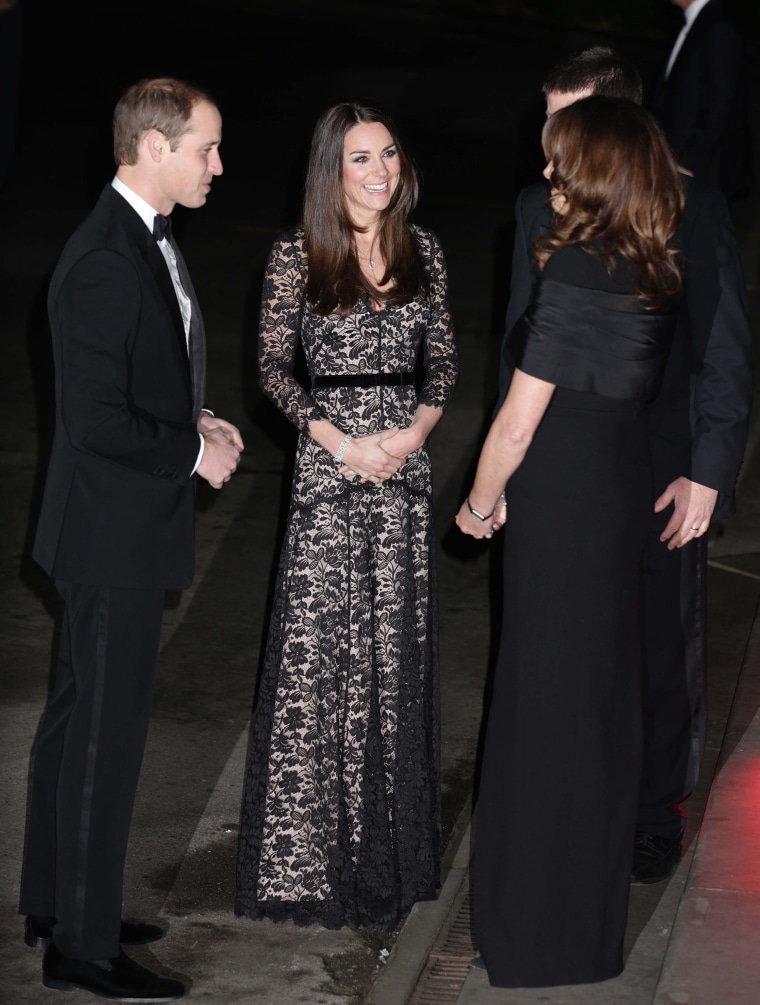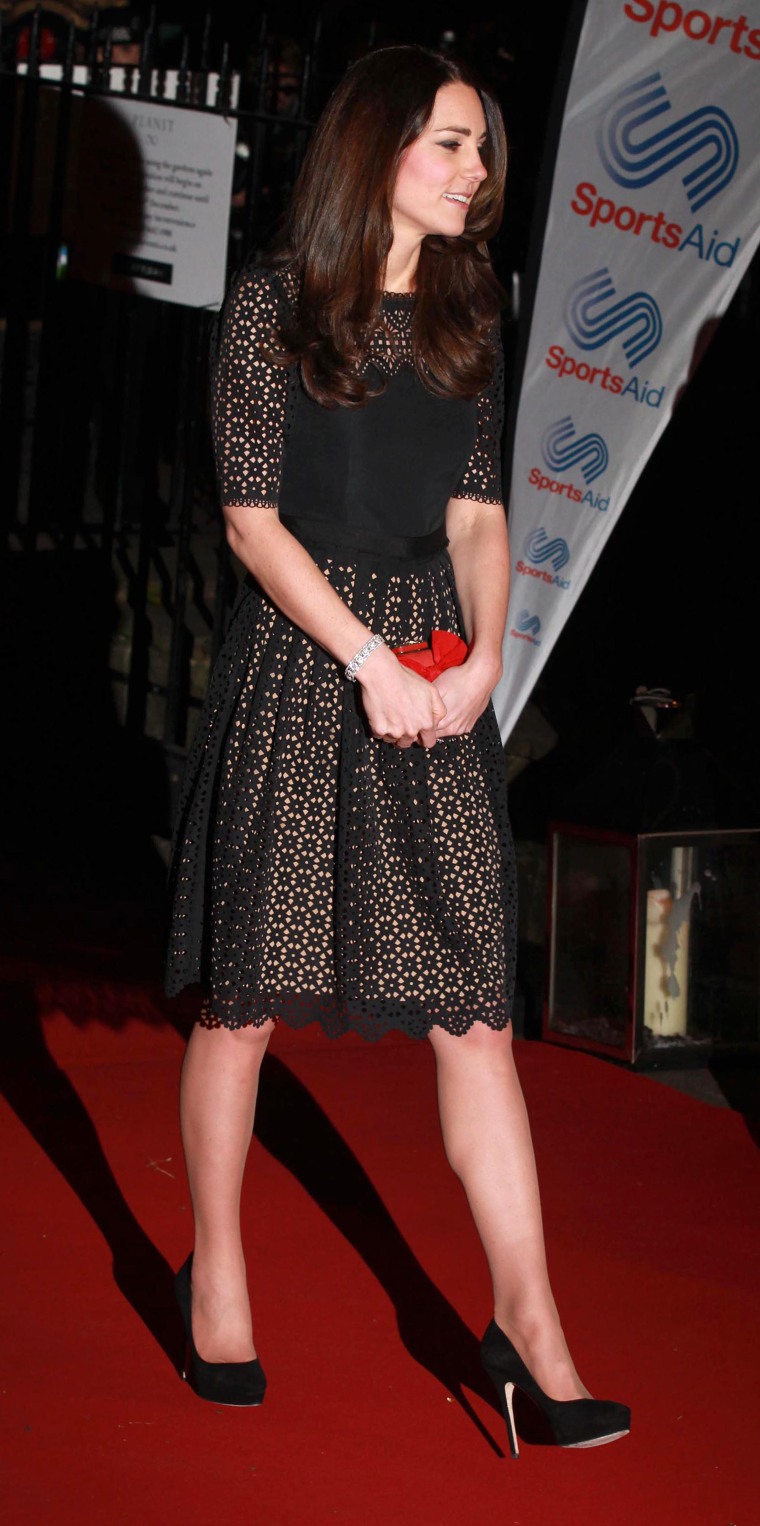 She has quite the collection of black lace dresses — all fit for a future queen!
If you are looking for a LBD of your own, check out TODAY Style's article on our favorite LBD's for every occasion.