Of course we know the true meaning of Easter, but let's be honest. We still get a thrill out of donning a pastel dress and a fabulous hat for church on Easter Sunday.
No surprise that the always-stylish Catherine, Duchess of Cambridge seems to agree. No florals for her, though — for her Sunday visit to St. George's Chapel at Windsor Castle, the duchess eschewed bright colors in favor of a cream Catherine Walker coat and matching pillbox hat.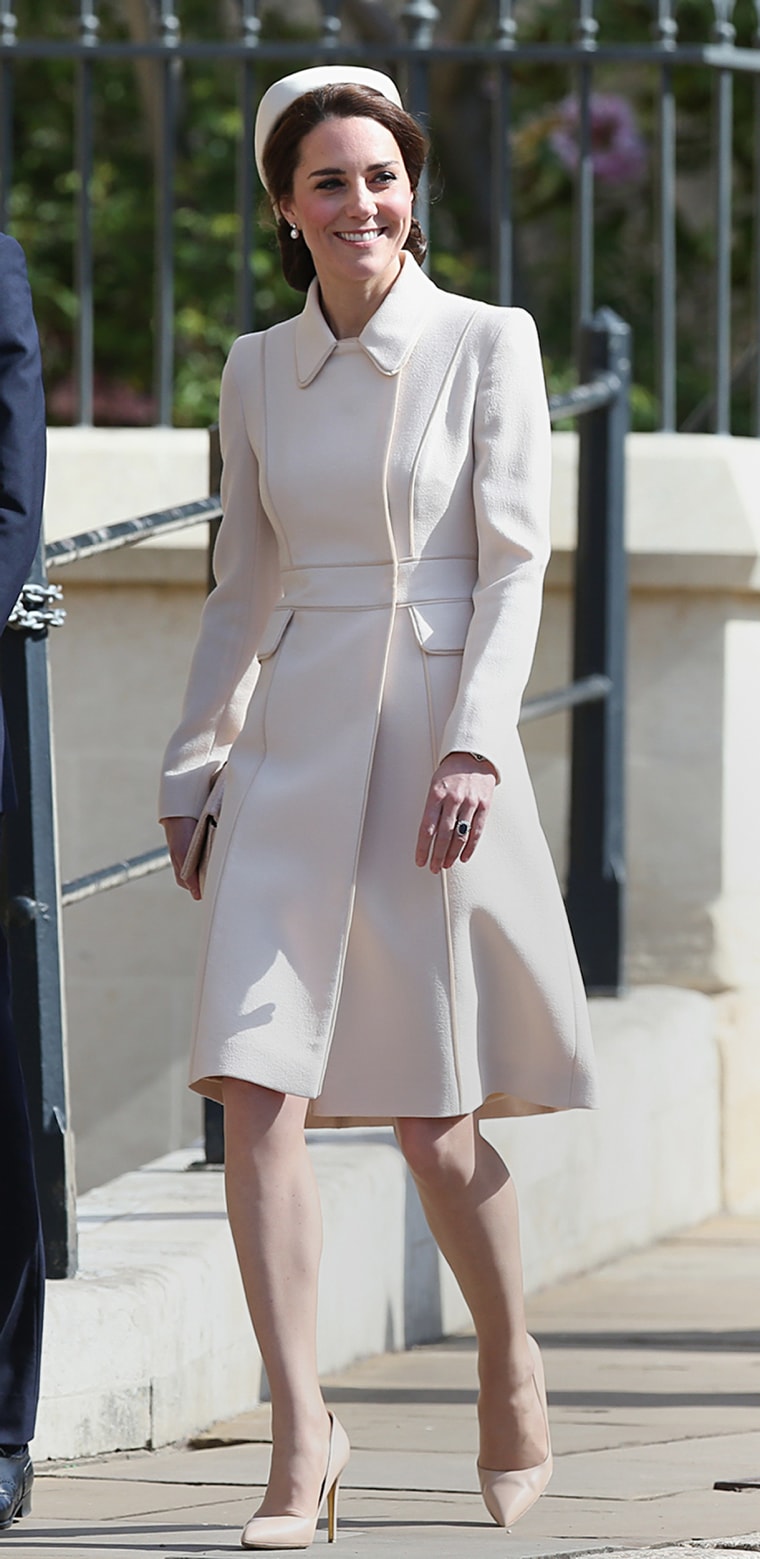 The look reminds us of former first lady Jacqueline Kennedy Onassis. Two women beloved for their classic style, good works and infectious smiles ... doesn't seem like such a reach to think the English royal might have been channeling the American style icon.
One thing that remains unmistakably British? The duchess' perfect curtsy for Queen Elizabeth II (indicating that it was their first encounter that day, according to etiquette rules).
RELATED: Duchess Kate is a vision in red at a London fundraiser — see the photos!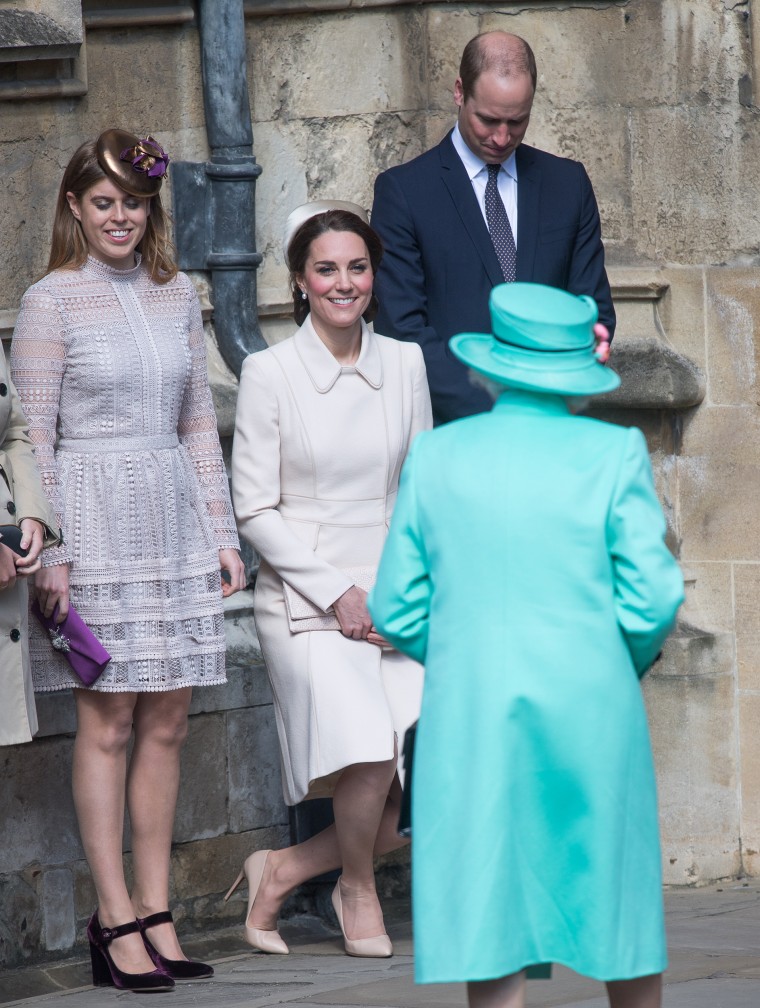 Most of the royal family turned out for the services, including Prince William, Princess Eugenie, Princess Beatrice and Prince Edward. According to People, Prince Harry is believed to be spending the holiday in Canada with his girlfriend, actress Meghan Markle.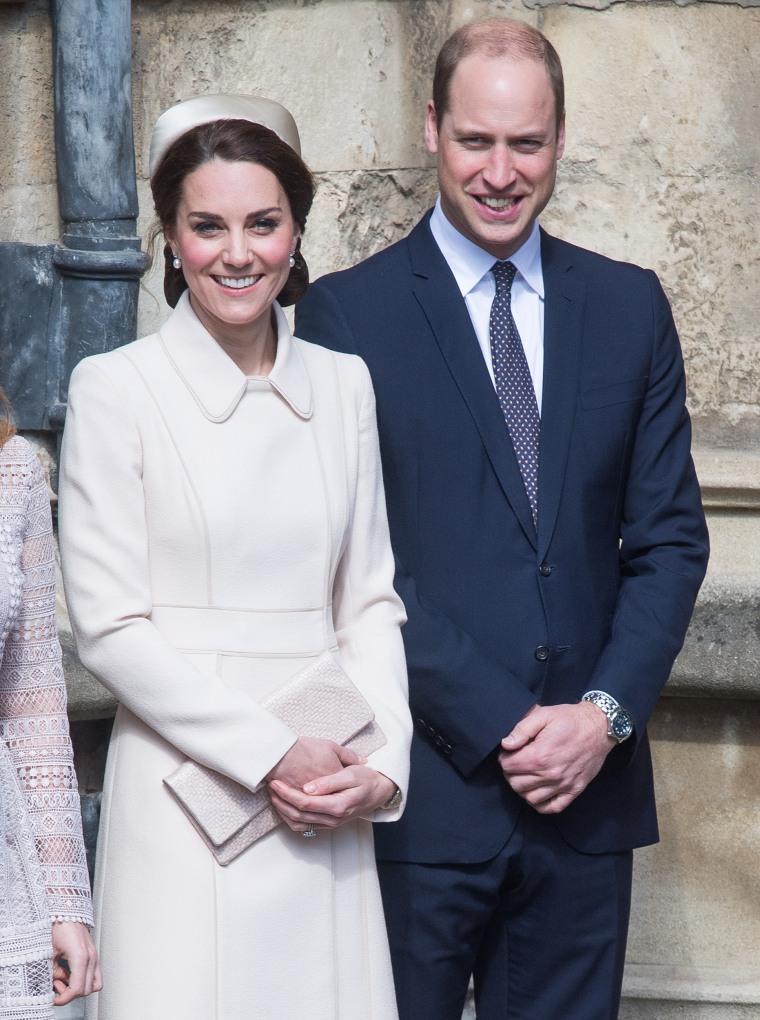 If the duchess' coat looks familiar, it's because she wore it in Canada last October. It was chic then, and it's chic now. One more reason to love the relatable duchess ... we respect a gal who isn't afraid to repeat an outfit.
RELATED: Royally fabulous! Duchess Kate wears stunning blue coat just like Princess Diana's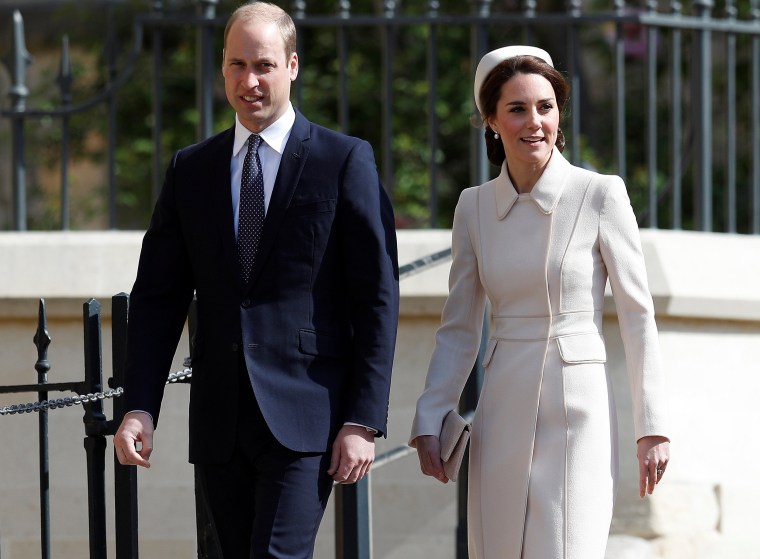 Happy Easter to all on both sides of the pond!