Catherine, Duchess of Cambridge, always manages to turn heads, but she definitely caught the eyes of royal watchers by wearing the Cambridge Lover's Knot tiara that once belonged to her husband's late mother, Princess Diana.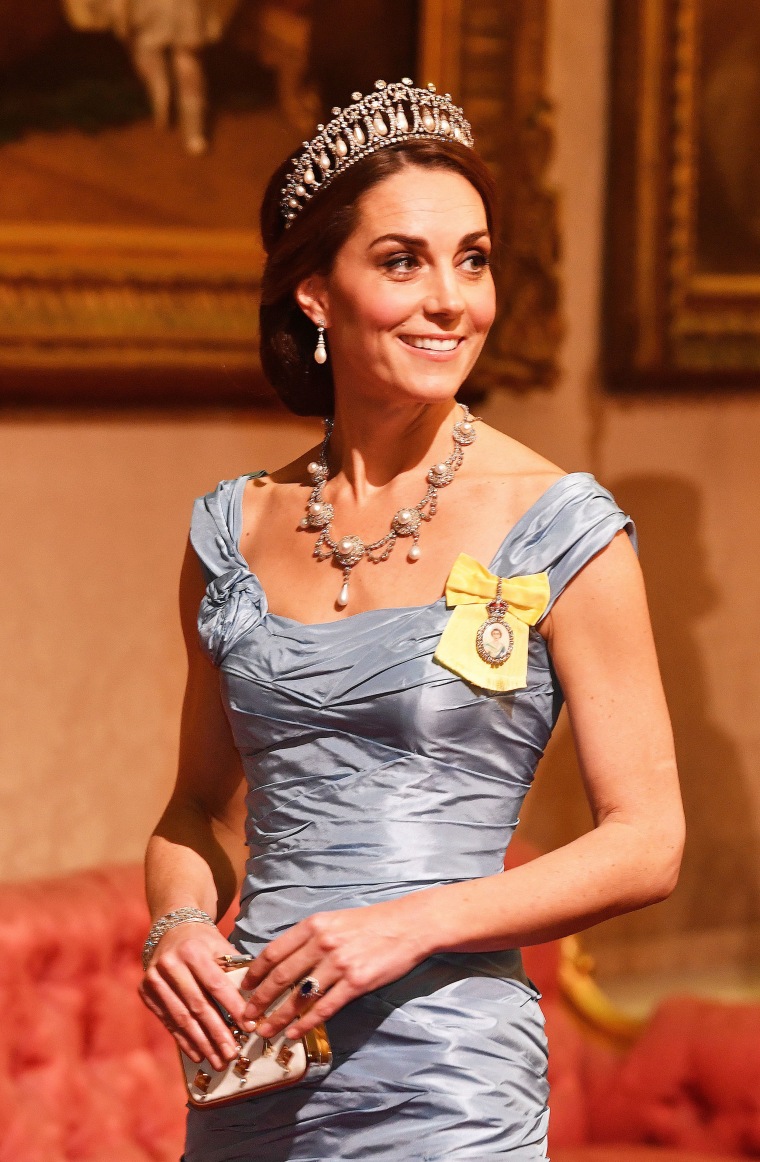 The former Kate Middleton and her husband, Prince William, attended a state dinner Tuesday evening in honor of King Willem-Alexander and Queen Maxima of the Netherlands.
She paired the glittering piece with a light blue dress by her favorite designer, Alexander McQueen, a matching necklace and the Elizabeth II Family Order — an image of the queen surrounded by jewels and encased on a chartreuse yellow ribbon, which select royal women wear pinned on their left shoulder for formal occasions.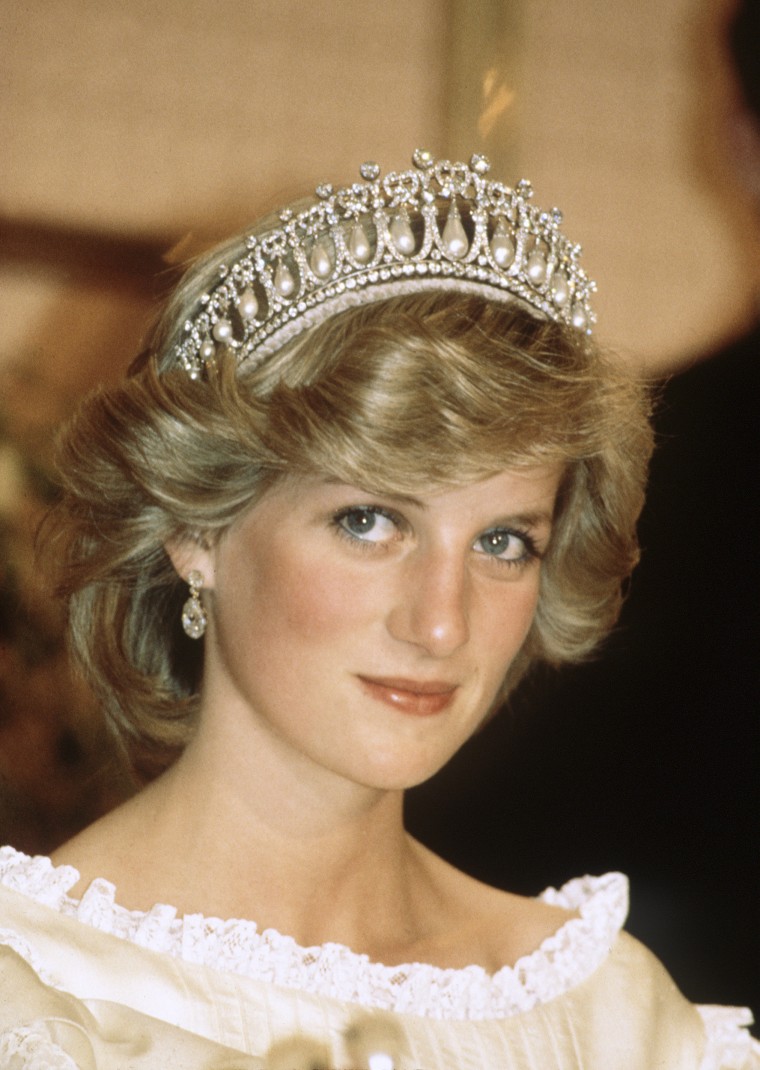 Queen Elizabeth II had given the pearl-and-diamond tiara, which was crafted in 1914, as a wedding gift to Diana. But the late princess had been known to complain that the weight of it and resulting headaches —even as it became known as her signature headpiece.
This wasn't the first time that the Duchess of Cambridge opted for this particular headpiece. Including this most recent outing, Kate has worn her mother-in-law's favorite tiara four times. Here's a look at the different ways she chose to style it in the past.
December 2016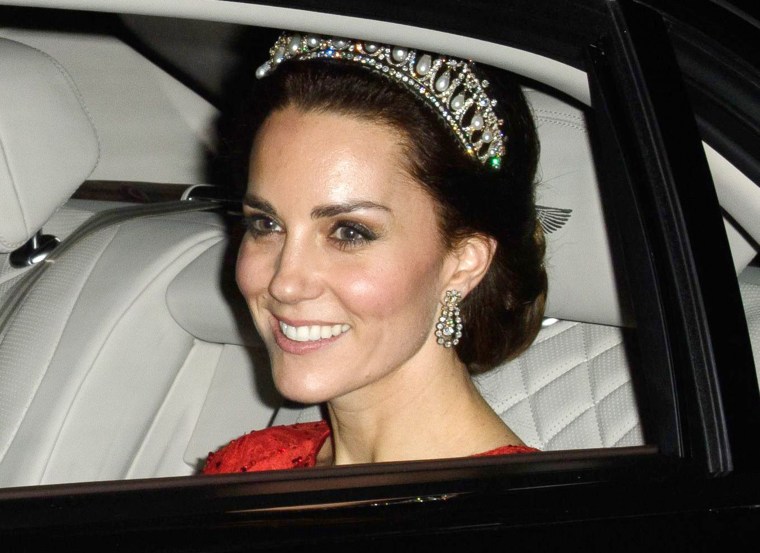 Kate first wore the diamond-and-pearl tiara with a red Jenny Packham gown and diamond chandelier earrings to the 2016 Diplomatic Reception at Buckingham Palace.
July 2017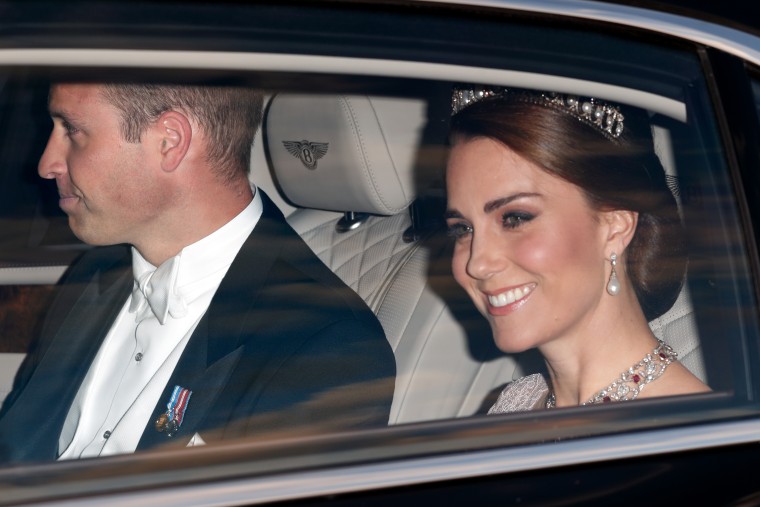 Last July, the former Kate Middleton wore the same tiara to a state dinner honoring Spain's King Felipe VI and Queen Letizia, whose three-day visit marked the first time a Spanish king had visited the United Kingdom in more than three decades. The event featured the entire British royal suite and led by Queen Elizabeth and Prince Philip.
Kate wore a light pink Marchesa dress with a plunging neckline partially covered by a Y-shaped diamond and ruby necklace, loaned to her from the queen.
December 2017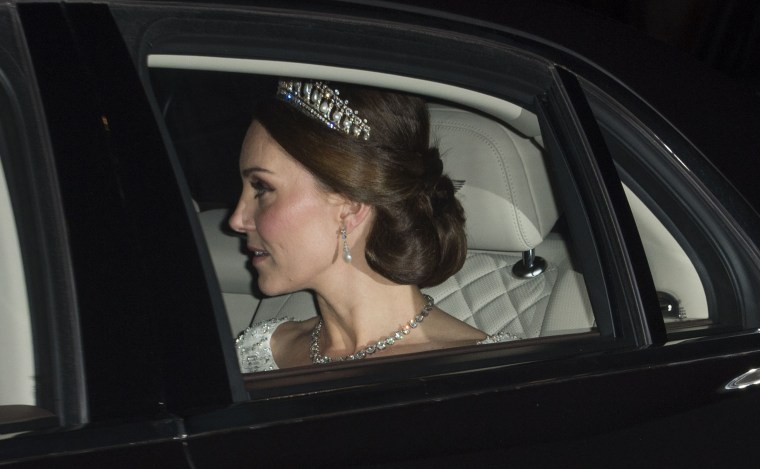 She once again donned the Cabridge Lover's Knot tiara to the annual winter party at Buckingham Palace in December 2017. This time, she accessorized it with a diamond necklace and diamond-and-pearl drop earrings.
Kate has donned a tiara less than a handful of times since she became a member of the royal family, starting with a glittering headpiece during her 2011 wedding to William.
Follow Eun Kyung Kim on Twitter or Facebook.
This story was originally published on July 13, 2017.