Forever 21 is apologizing for one of its T-shirts after some customers and critics claimed it made a crude joke about sexual consent.
The shirt, which read, "Don't Say Maybe If You Want To Say No," has been removed for sale from the company's website.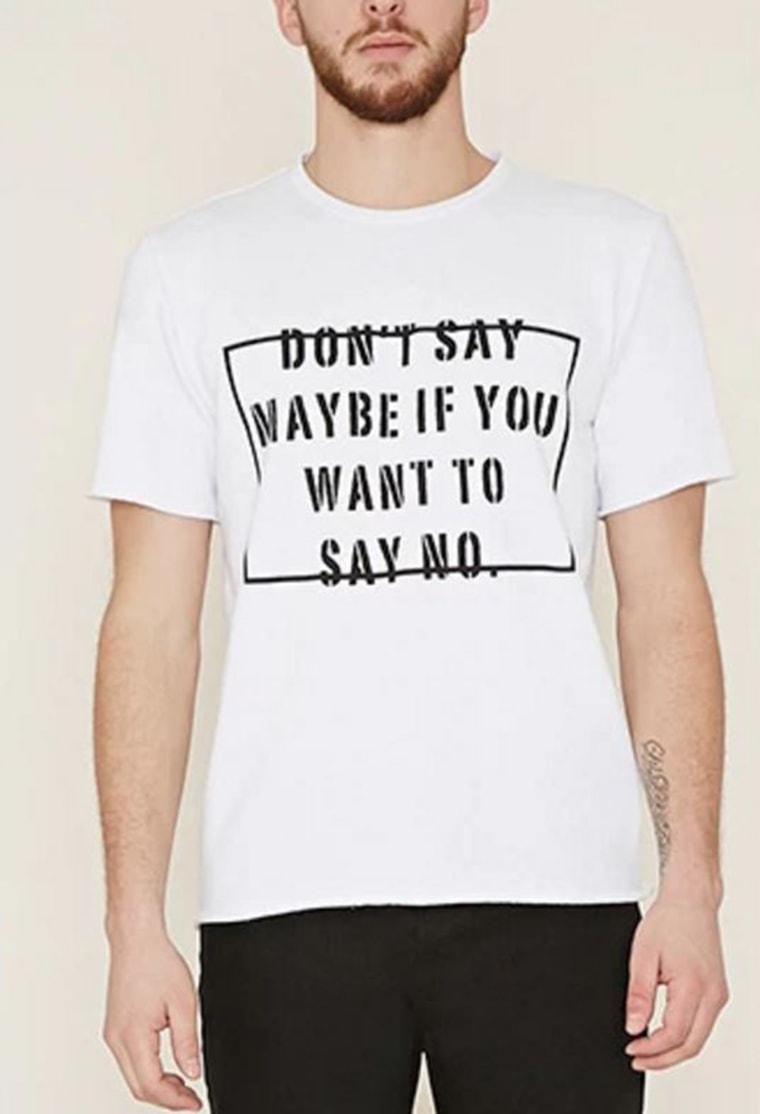 "Forever 21 strives to exemplify the highest ethical standards and takes feedback and product concerns very seriously,'' the company said in a statement.
"With regards to the t-shirt in question, upon receiving feedback from our customers, we took immediate action to have it removed from our website. We sincerely apologize to anyone who was offended by the product."
Cosmopolitan called the shirt "very rapey," while customers expressed their disgust and questioned how the slogan could have been approved for a shirt sold at a store popular with teens.
Forever 21 is the latest brand to apologize for a questionable design after drawing fire on social media.
In December 2015, Old Navy was criticized for toddler T-shirts that were called "disrespectful" for disparaging artists.
A month earlier, Target came under fire from critics who felt the retailer was trivializing mental illness with a line of holiday sweaters that define OCD as "Obsessive Christmas Disorder."
Urban Outfitters also has dealt with controversy, including a 2014 faux-vintage T-shirt that appeared to reference the 1970 shooting of unarmed students at Kent State by featuring the school's logo surrounded by red splatters that resemble blood stains.
Follow TODAY.com writer Scott Stump on Twitter.