Days of hitting the gym with a fitness tracker strapped on your wrist or clipped to your shorts could soon be over.
A company called Sensilk is taking fitness tracking to a new level by including sensors in your workout clothes — for starters, a sports bra.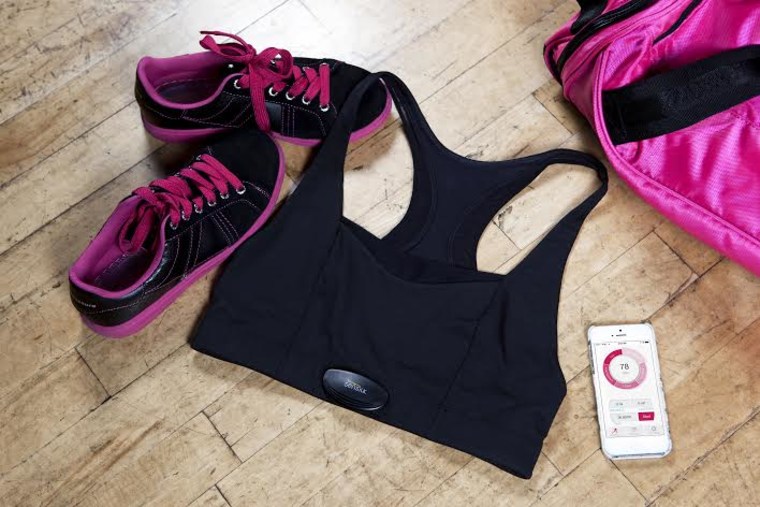 "The technology is already out there, but it's not embedded into the garments," said fashion consultant Ashley Tyler, a designer for Sensilk, which soft launched its smart sports bra a few weeks ago. "And it's not soft, it's not supple, it's not easy."
The new Flight Tech Sports Bra "just feels like you're in a regular bra," she said.
Sensilk is still testing its final product and Tyler is experimenting with a few other fabrics that provide more stretch, she said, but shoppers can preorder the bra now for $140. That's a lot more expensive than your average sports bra, but when you factor in the price of a Fitbit or Jawbone, it's not so ridiculous.
Sensors built into the bra sync to wearer's smartphones and track heart rate, calories burned, duration, distance, days since the user's last workout and more.
"We analyze all this information and give the woman a fitness goal and she or her trainer get to see the progress over time," Sensilk CEO Donald Yang told TODAY.com.
"We definitely see a strong need for a lot of women who don't have much time, but they need to take care of themselves and stay healthy and fit, and they want real-time feedback," he added.
But there's a catch: Your smartphone has to be within Bluetooth reach of the bra for the sensors to work, meaning you might be able to ditch your fitness watch but you'll still need to take your iPhone along for a run if you want to track your activity.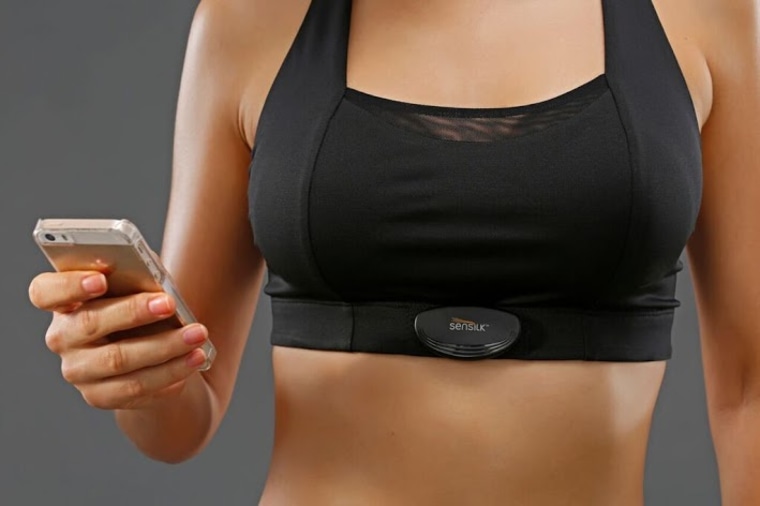 Tyler said that's something she'd like to fix in the future, but "there's just no way around that right now."
Yang said the company is also producing a men's workout shirt with sensors.
The Flight Tech Sports Bra, which is expected to officially launch by the end of June, isn't the first of its kind. A handful of companies have launched their own version, including Victoria's Secret.
While smart clothes just might be the future of the fitness industry, not everyone is convinced they'll catch on.
"There are certainly many companies investing in this sort of technology," retail analyst Liz Dunn told TODAY.com, citing brands such as Ralph Lauren, which has partnered with OMSignal, a company that develops biometric smartwear.
"One of the core challenges wearables companies are facing is finding unobtrusive ways to monitor consumer activity," she said. "This is driving the move to incorporate the technology into apparel. But consumer feedback so far has been mixed. The key will be to find ways to incorporate monitoring that do not limit the functionality of the garments. Also, increasingly it will be about integration with the most popular apps, and less about the monitoring device."