As a model, actress, producer, spokeswoman and so much more, Elizabeth Hurley doesn't fit neatly into just one box. But there is one description that always seems fitting: style icon. Through the years, Hurley has always kept her sleek, chic sense of style (and love for all things Versace).
So, what does Hurley, 52, think of her most memorable looks? Mostly that she couldn't fit into them anymore — but we highly doubt that.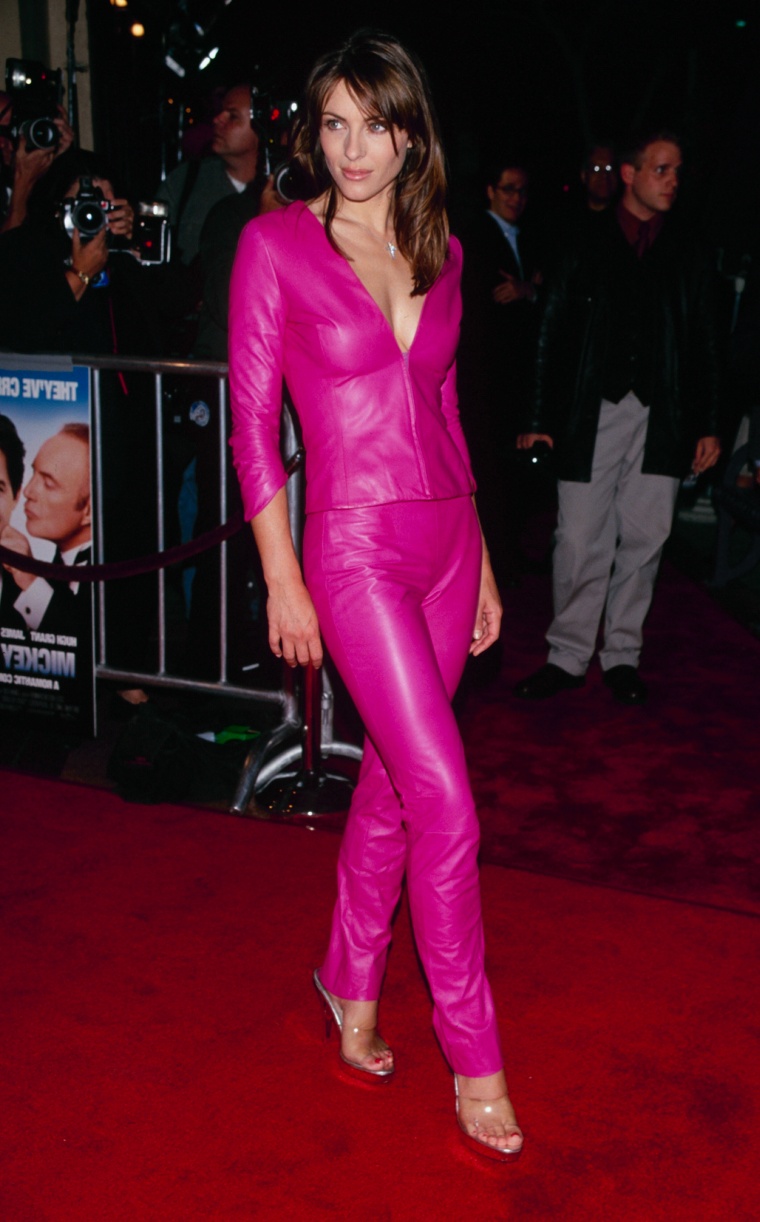 "This is a soft, hot pink, leather pantsuit. It was made for me by Versace," Hurley told TODAY Style. "I think it was to the premiere of a movie called 'Mickey Blue Eyes,' which I produced. And I went with my then-boyfriend, Hugh Grant. And I can see I'm wearing my Tiffany diamond cross (necklace), which I still have. I have to say, I actually still have (the pantsuit). But I don't think I'd get even one leg into it now. But I remember it well. It was a good time."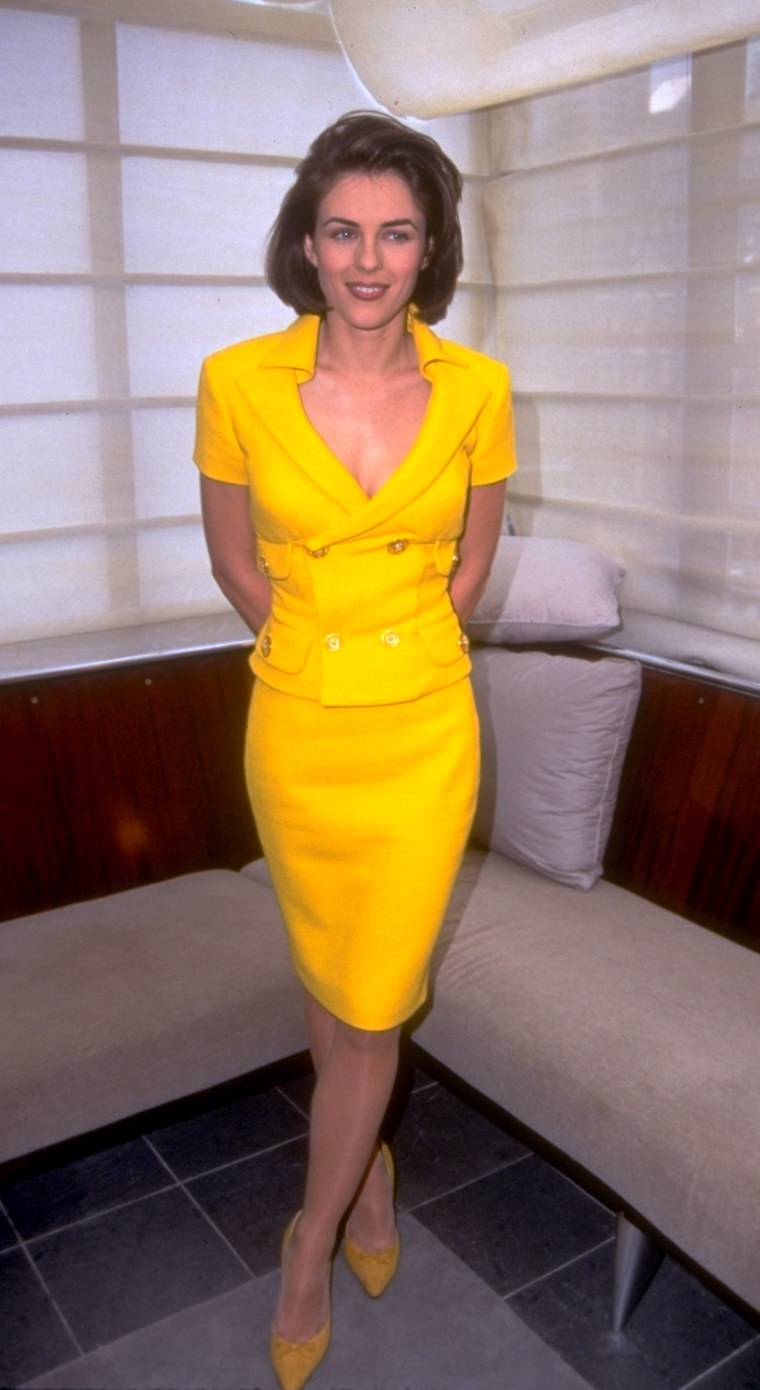 "I remember this day very well. This is also Versace and it's couture. This was when (Versace founder) Gianni Versace was still alive. He designed this in 1995 when I was announced as the new face of Estée Lauder here in New York," she said.
"I still work for Estée Lauder. So this (photo) is how many years old? It must be 23 years old. But this was a very special day for me and it turned out to be one of the most important days in my career, really, because the Estée Lauder companies have just been phenomenal to me. So this is a very good memory. And I still have this suit, too. And, again, I don't think I could get into it."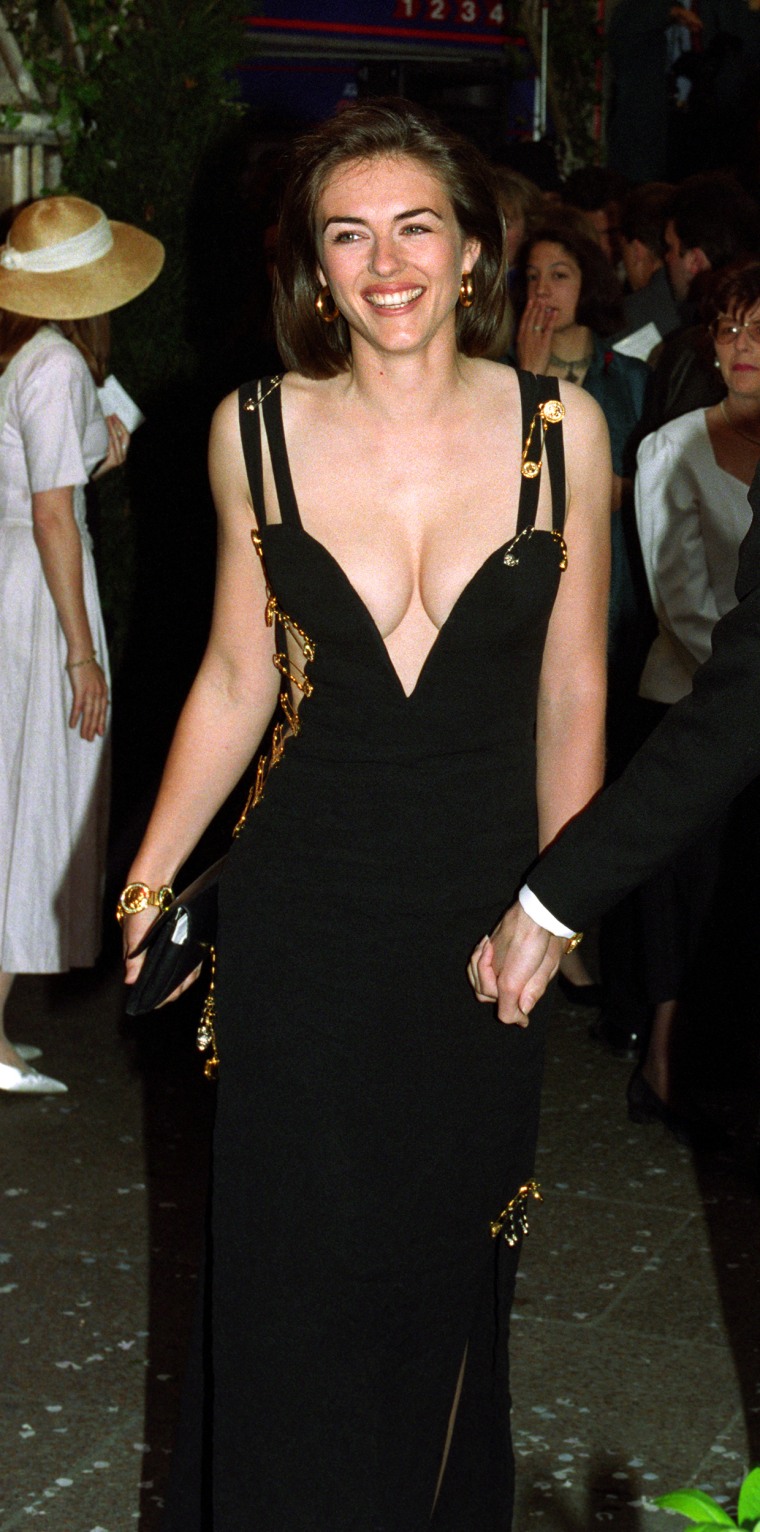 "We'll do a Versace retrospective in this case, because this is also Versace; designed by Gianni. That was in 1994. It was a very long time ago and I do remember the evening very well. My then-boyfriend, Hugh Grant, had a big premiere of his new movie, which was called 'Four Weddings and a Funeral,' and this was the London premiere. And that was the first time in my life I'd ever borrowed a dress, first time I'd ever worn couture. People still remember that dress now, bizarrely," Hurley said modestly, though it's a bit of an understatement. The ensemble was voted the "greatest red carpet gown of all time" in a 2008 poll.
"It was a very different time. People didn't really have personal stylists then. You just got your own outfit together and went out and did it. And people didn't dress up so much then. It was much less red-carpet-y at that time," Hurley offered as to why the dress made such an impact.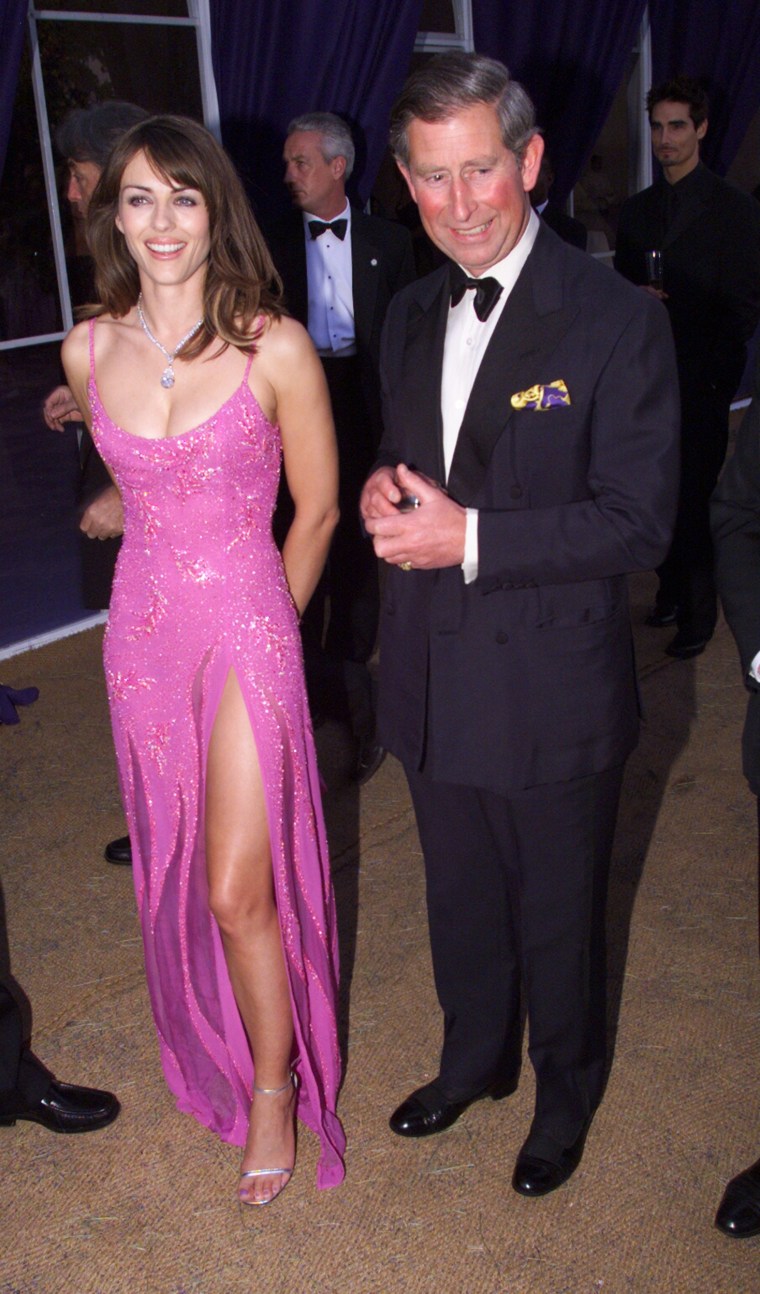 "Well, this is me and Prince Charles, Prince of Wales," she said with a laugh. "I used to work for a jewelry company called Chopard and that is one hell of a large diamond that I was wearing that night. And, actually, I don't have this photo. I might take this with me afterward (and) give it to my mother."
"It was a special evening (meeting the) Prince of Wales," she added. "Now I'm playing his fictitious mother on 'The Royals'. I wonder if he knows."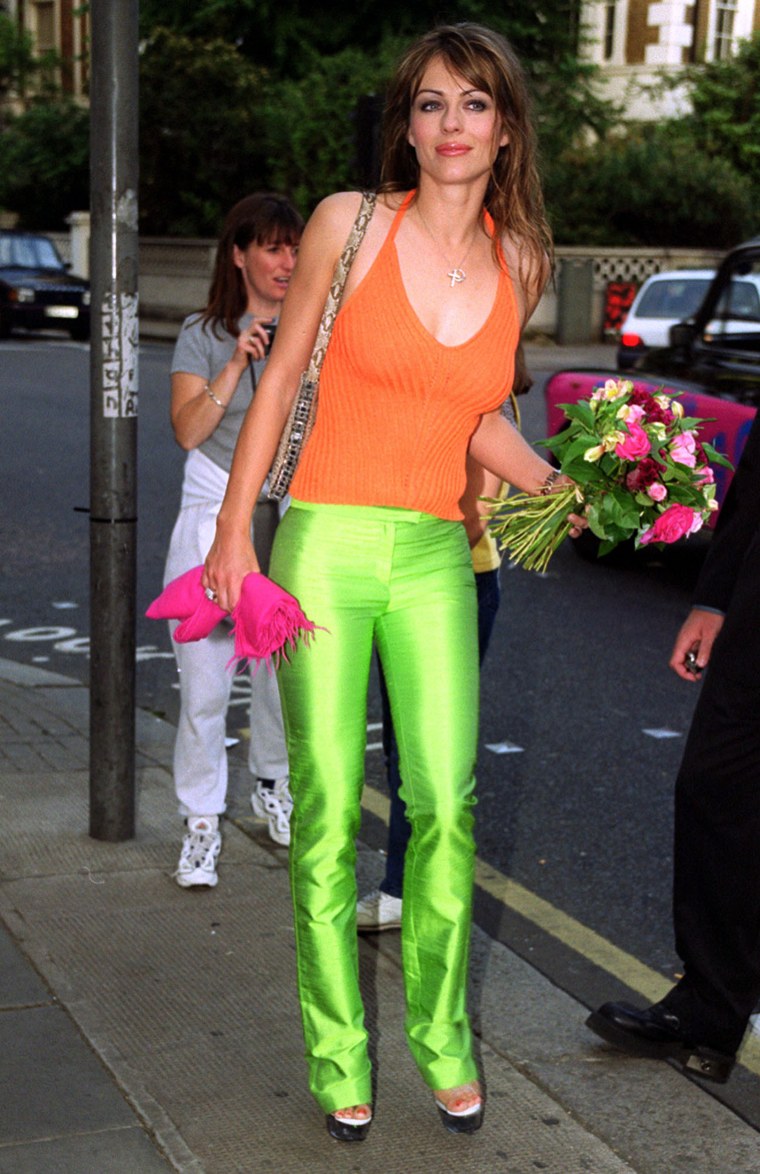 "This is incredibly tight, non-stretch pants. They were lime green, raw silk pants. I still have those and ... I couldn't even get an arm into that now, let alone a leg, I don't think. I have no idea where I am or what I'm doing. It looks like England. And at that time I think we all wore a lot of brights. I don't remember that occasion, but I actually still have all that, too."