Let's be honest: Who didn't want to dress like D.J. Tanner on "Full House"?
Now, Candace Cameron Bure, who played D.J. from 1987 to 1995 and has reprised the role for Netflix's "Fuller House," is sharing her own fashion and beauty tips in her new book, "Staying Stylish: Cultivating a Confident Look, Style, and Attitude."
We took a walk down memory lane with Bure when she recently visited TODAY — here's what she had to say about some of her most memorable '80s and '90s outfits.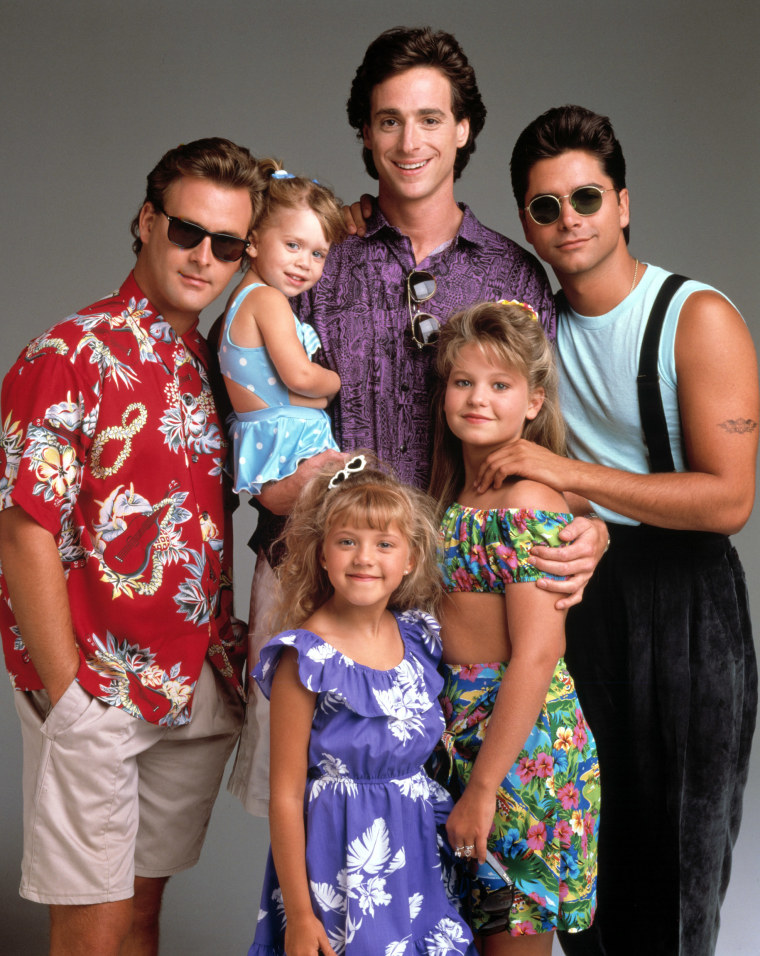 "I loved this outfit so much and I think it looks really good. This is from our Hawaii episode ('Tanner's Island'), and I remember trying that on and asking my mom if I was allowed to wear it because it has a little crop top and some stomach. And she said I could. Anyway, I loved it. I felt so tropical and Hawaiian."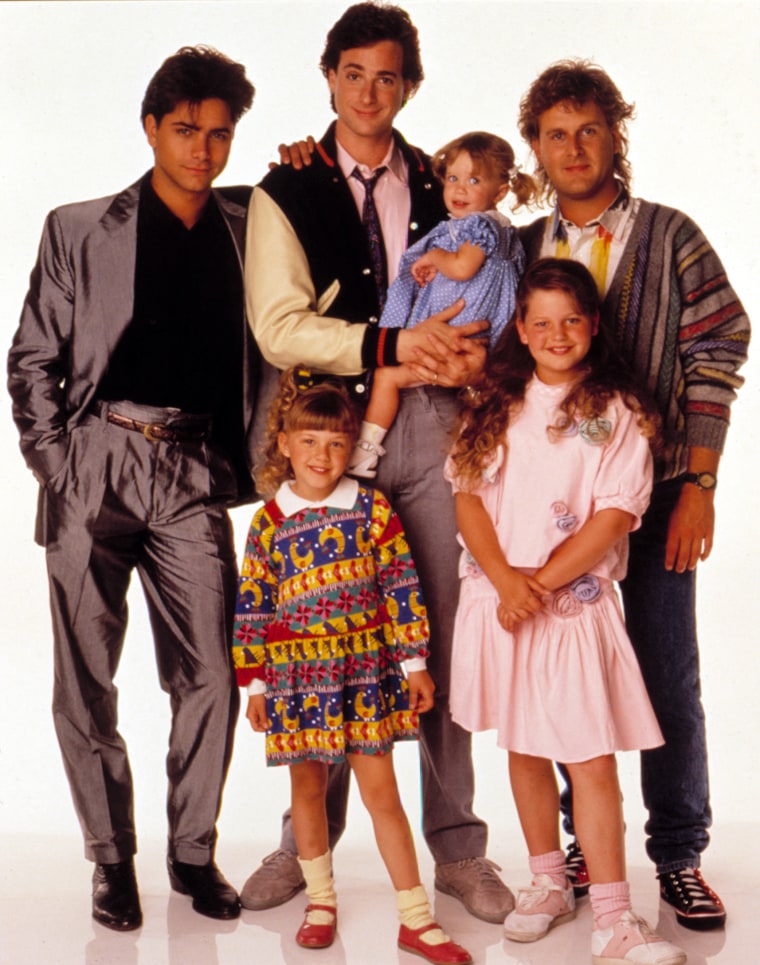 "I remember this outfit. Oh my gosh, I had little saddle-shoe sneakers on. It's so cute. It was so in style then. I took this outfit home and I wore it all the time. And I think it's adorably appropriate for 10 years old."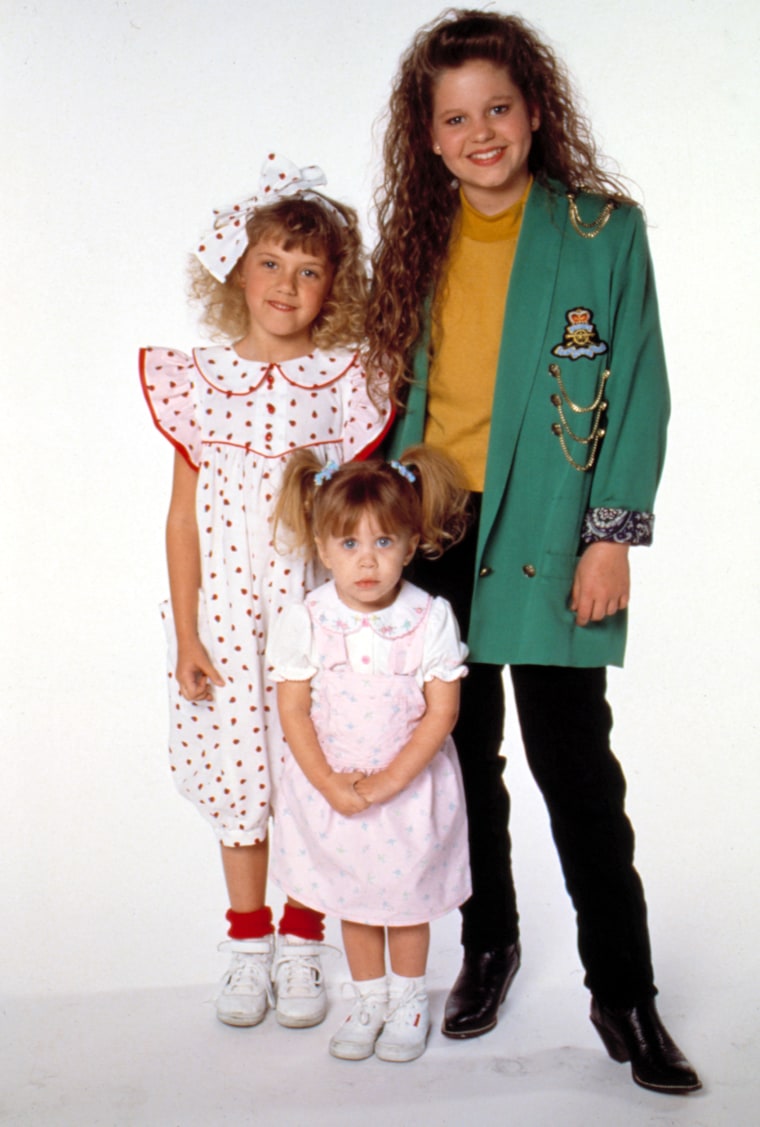 "If this doesn't scream 1989, I don't know what would. Oh my goodness, that blazer, the mustard mock turtleneck. Can we just look at Jodie and that bow in her hair? Wow. And the cowboy boots. I was rocking some fashion. And you know you all wore that too."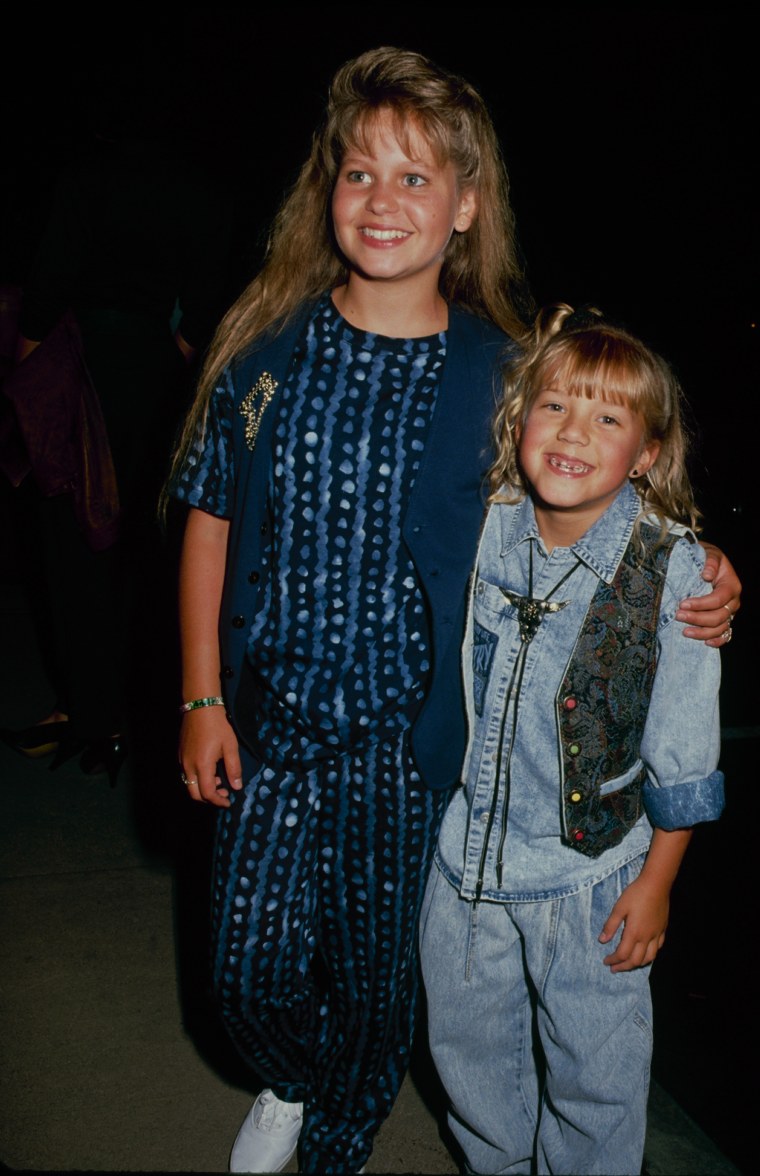 "Seriously, we're picking up all the fashion in the late '80s/early '90s. Look at that bolo tie Jodie has on. And look at my pin. By the way, I'm bringing pins back, 'cause I love them and I think they're awesome. I'm bringing it back. And the vests. We both have vests."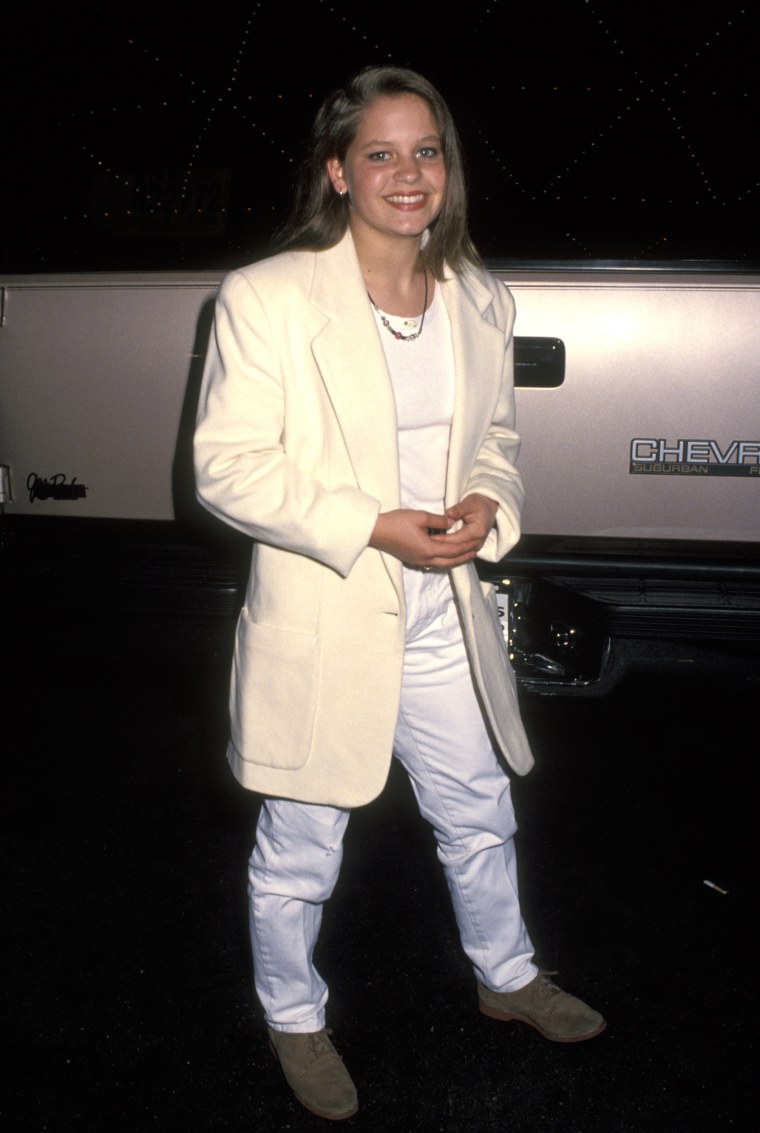 "This is just so good. I think I was ahead of my time in fashion, because I believe right now that boyfriend blazers are very in. And look at those little suede bucks I have on. And then just the shades of white and cream on top of each other, this monochromatic look. Yeah, again, you all wanted to dress like DJ Tanner."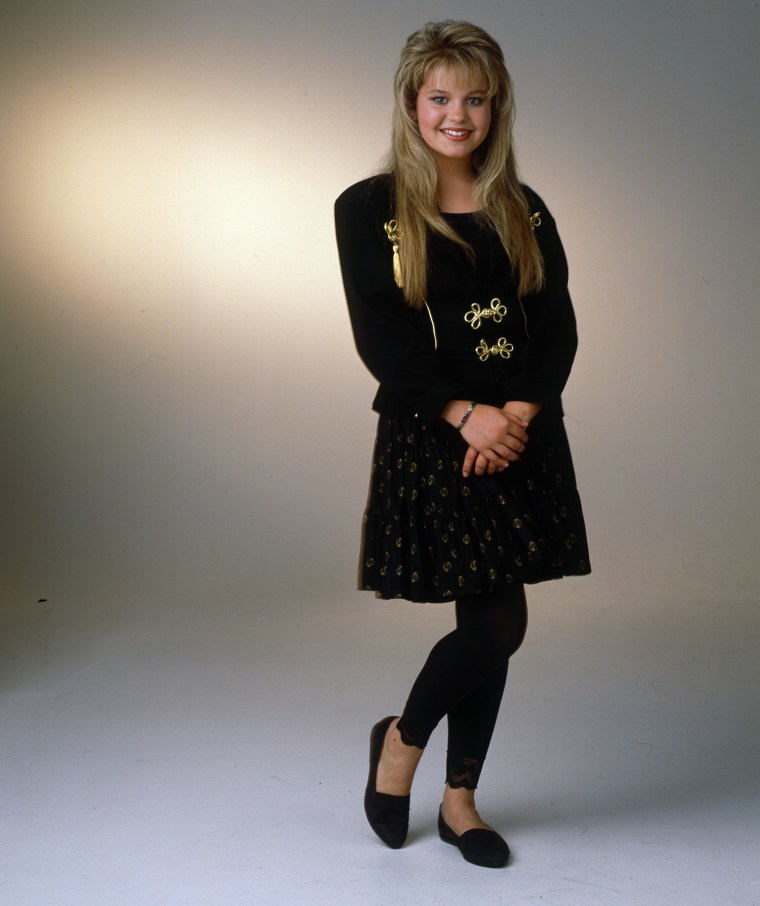 "Can we just talk about the hair first? It's the perfect bang with height and the wing, that comes in. I always kind of took my fashion cues from Janet Jackson in the 'Control' album era. So hence the shoulder pads, the tassels, the chains, the blazers."
"No one could get my bangs like that," added. "So I went to my hairdresser, meaning the woman who cut my hair and styled it, not the hairdressers on the set. I would drive to the salon before every taping and she would blow out my hair. And then I'd arrive to the set with my hair done. And then they'd do makeup on me and get dressed — because she perfected that bang and no one else could do it."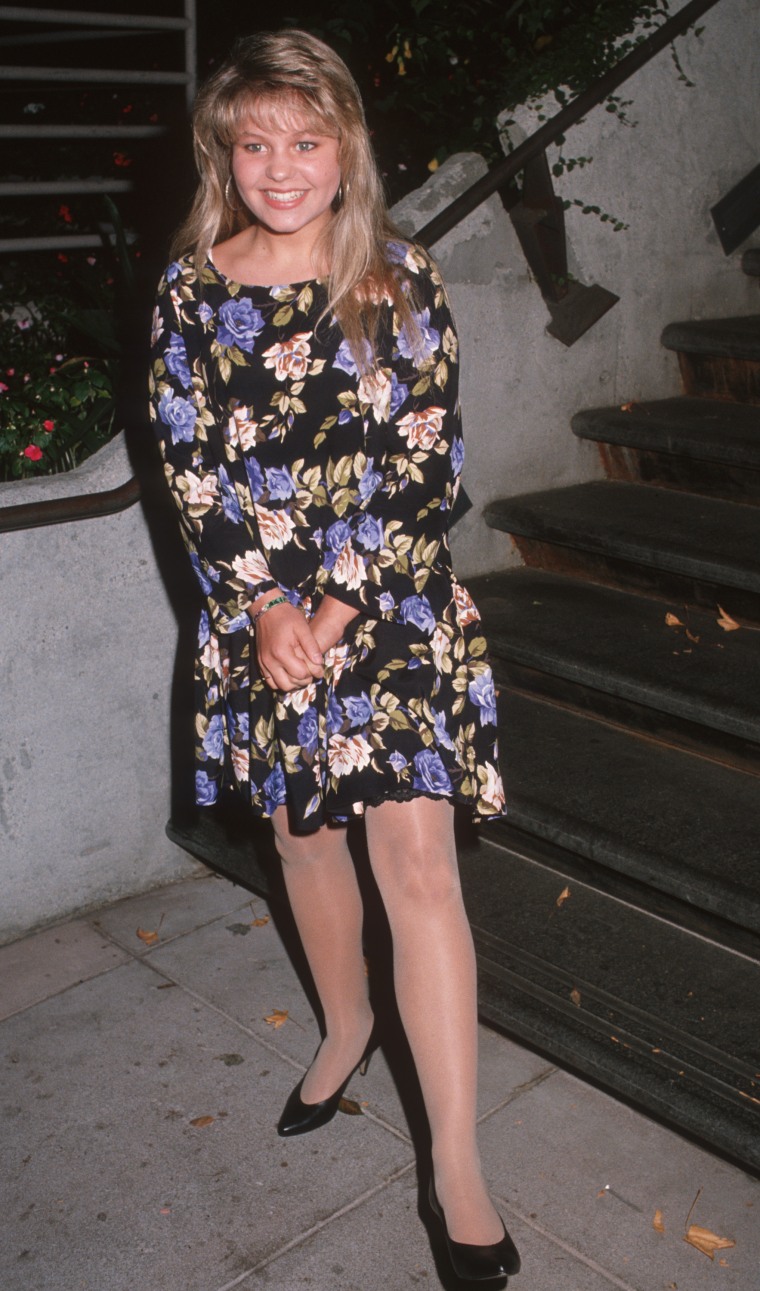 "This one hurts, but here's the thing. It hurts because of those pantyhose, the shiny pantyhose. But they're selling this dress at Forever 21 right now. You can go buy it — for $19.99. You can! So, I'm so in fashion then and you are now."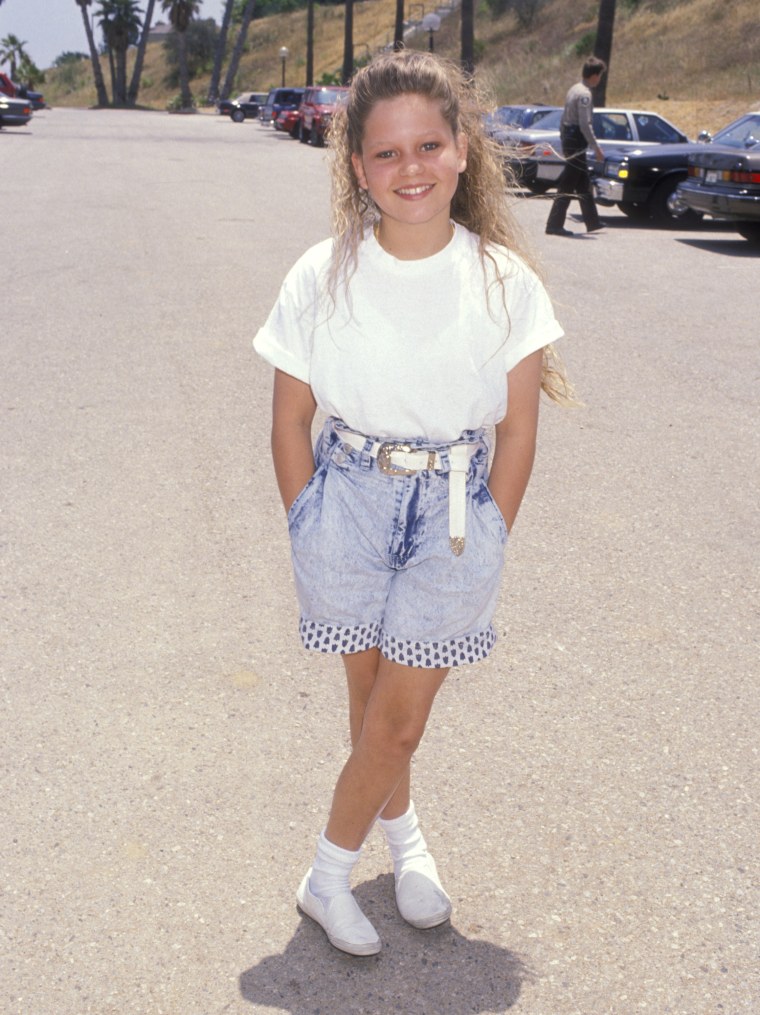 "I love that I have a paper-bag waist, which I still love. It's one of my favorite pant styles. For all of you that don't have a small waist — I have a straight body — a paper bag waist is awesome because it nips it in but you get a little extra out on the top so it creates the illusion of a waist."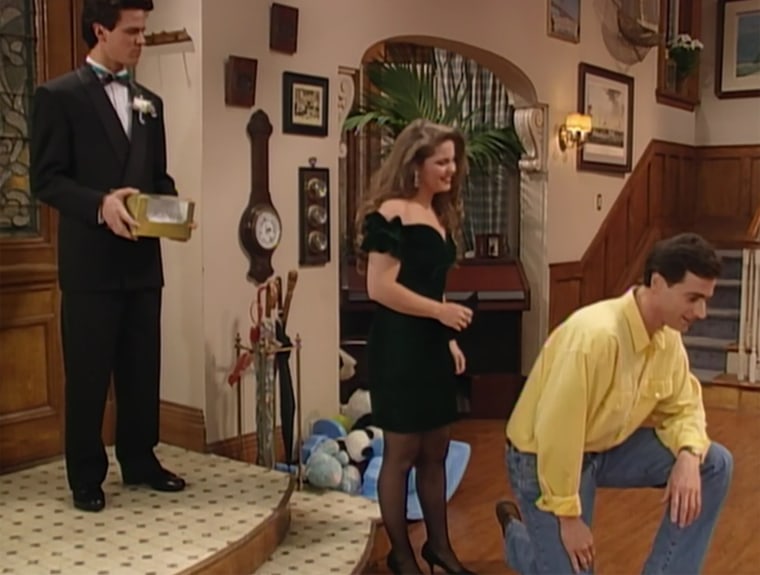 "It was pretty for the time," Bure said of D.J'.s dress from the 1993 "Prom Night" episode — her second choice after nearly buying the same black lace number as boyfriend Steve's ex, Rachel. "I don't have good memories in this dress. I have people who will go 'You were so much prettier than that girl. It broke my heart to see you feel bad about yourself, because you totally looked better than her.' And I'm like 'Oh, I didn't take it personally, but thank you! It was just in the script.' It's so cute."
TODAY has affiliate relationships, so we may get a small share of the revenue from your purchases. Items are sold by the retailer, not by TODAY. All prices are subject to change and items could sell out based on the merchant's inventory.