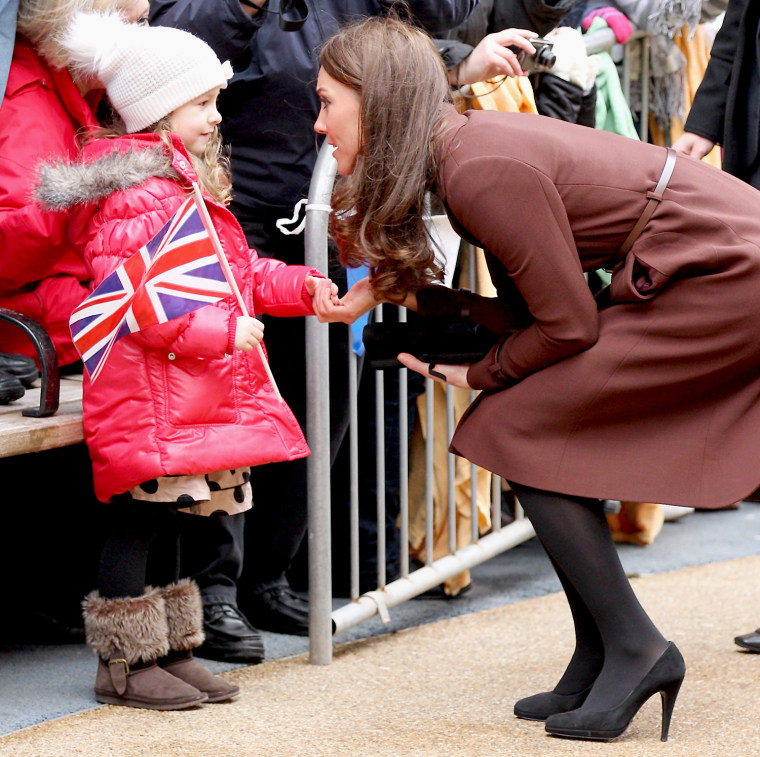 There are few better ways for a designer to showcase their work than to have Kate, Duchess of Cambridge, step out in one of their designs. Next week, one lucky student will have just that honor.
During a March 8 visit to Leicester marking the queen's 60th year on the throne, Kate will announce her preferred pair of shoes among submissions from six students studying footwear design at De Montfort University. The design will then be made into a pair of shoes just for her.
Kate regularly sells out the clothing she wears in public. And although she has been seen in a wide variety of dresses, she is often pictured in the same black or nude patent heels.  
"What a huge honor and magnificent opportunity this will be for the winning student," said Dominic Shellard, vice-chancellor of De Montfort University in a press release. "When asked who their first commission was for at their first job interview, they will be able to reply, the Duchess of Cambridge, the world's leading fashion icon."
Which pair should Kate choose? Vote for your favorite submission: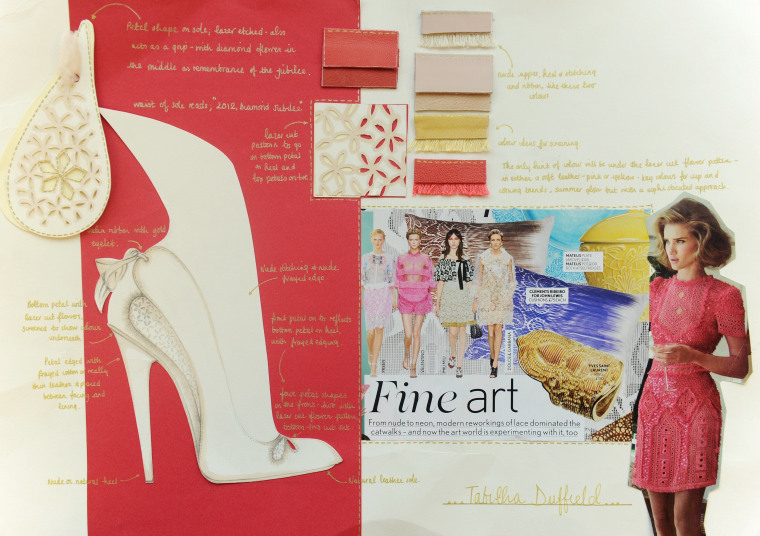 Tabitha Duffield's sky-high heels feature daisies and pink leather.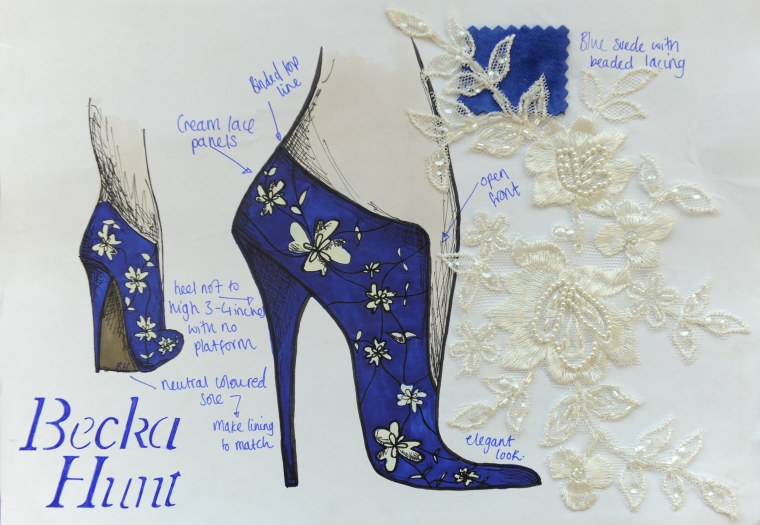 Becka Hunt's 19th century-inspired shoes were designed "based around the things Kate wears, her engagement ring and her style."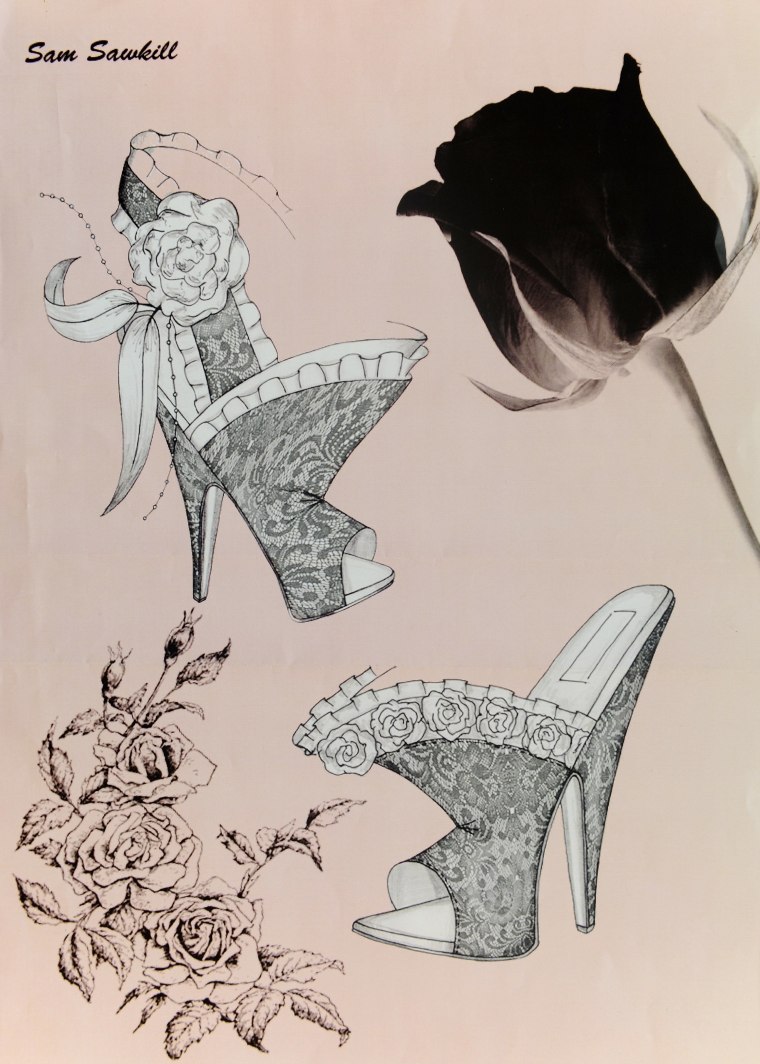 "I wanted to make a cool and sexy shoe for a formal occasion," said Sam Sawkill in a De Montfort University press release. "It would be great to be selected over all as it would get me recognized as a designer."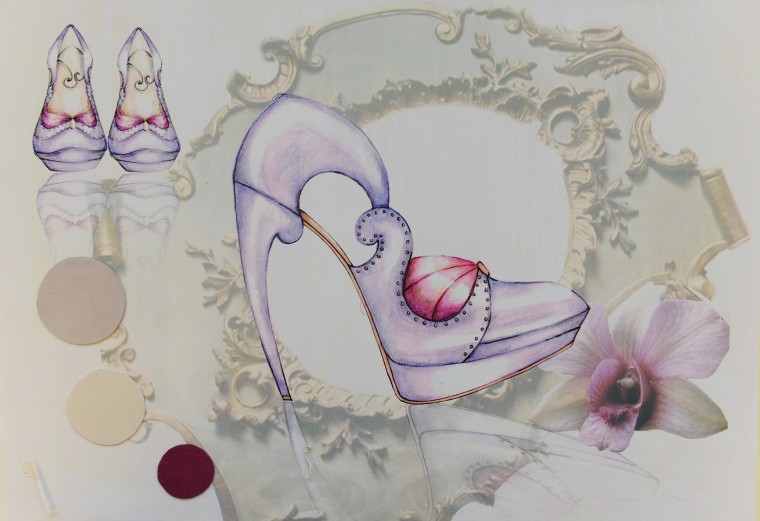 "It is so exciting to be given the opportunity to design for the Duchess," said Kay Yeng Cheng of Leicester. "It makes my family very proud to know I am involved in something like this and as a future designer it's a really good start."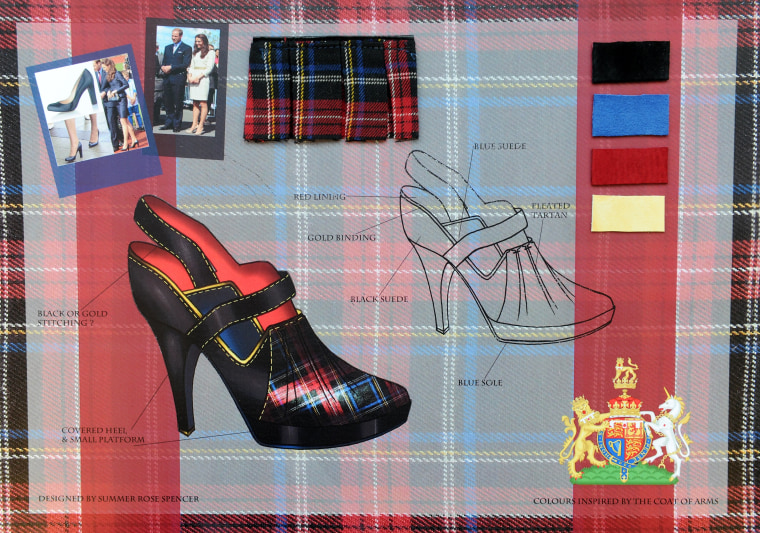 Summer Spencer's design was inspired by Kate and William's coat of arms, which includes tartan to reflect their time at university in Scotland.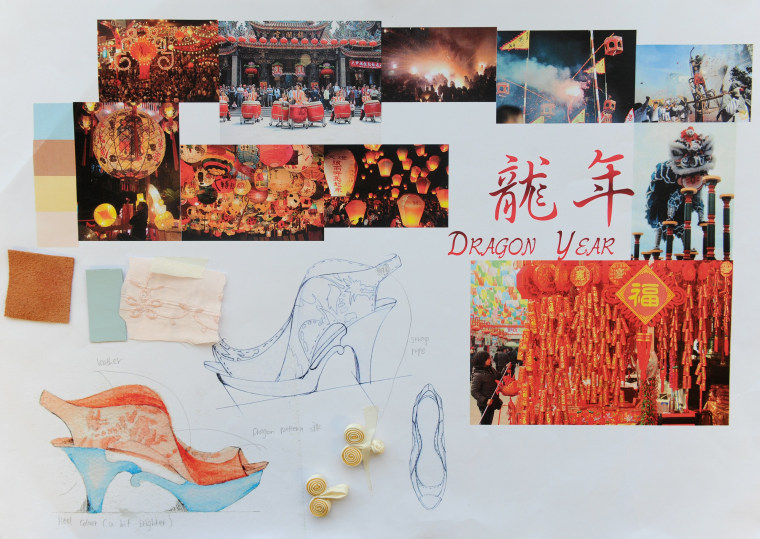 "The concept comes from this being the year of the dragon and its shape is inspired by a lantern," said Mei Chun Lai of Taiwan. "I wanted to show my culture and background through my design."
Rachel Elbaum is a London-based writer and big fan of Kate's nude patent heels.
More: The best, affordable U.K. shopping sites (and yes, they ship here)
She does it again! Duchess Kate sells out wool coat