The president and first lady attended a state dinner at Blenheim Palace in Oxfordshire, England, on Thursday, and Melania Trump's formal dress left her looking like a picture-perfect princess — but not the British royal variety.
Trump's floor-length, pleated J.Mendel cape gown was giving off pure Disney princess vibes.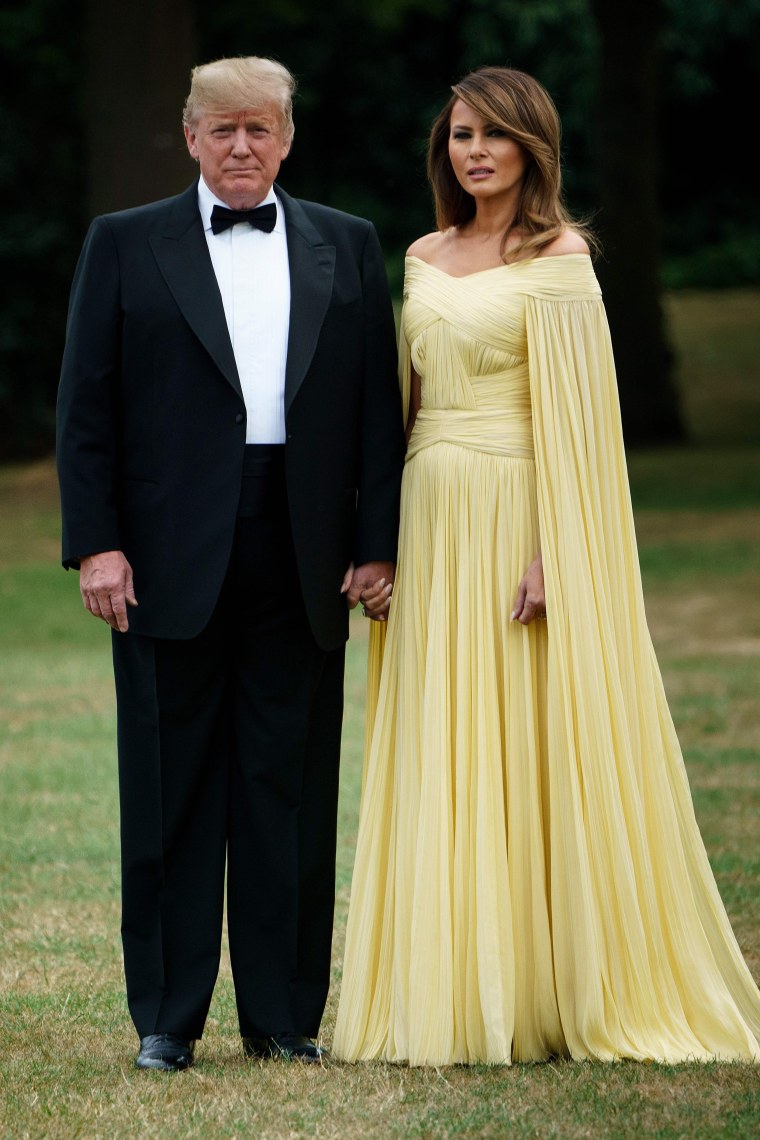 According to fashion-loving first-family watchers on social media, the candlelight-yellow silk chiffon design would have looked just as fitting in a fictional castle as it did in that 18th century palace, since it seemed to channel Belle from "Beauty and the Beast."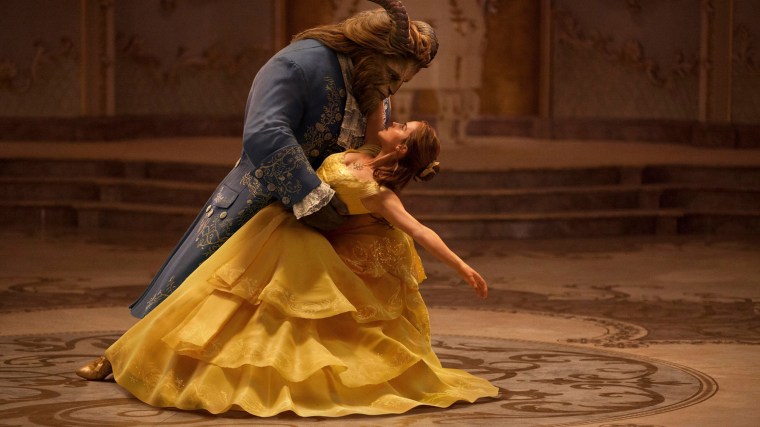 But the elegant gown wasn't intended to honor Belle. Instead it was a nod to Queen Elizabeth II.
Though the monarch didn't attend the dinner, according to WWD, Trump's stylist, Herve Pierre, said the pale yellow shade was selected to "pay homage" to the queen, as it's known to be a favorite of hers.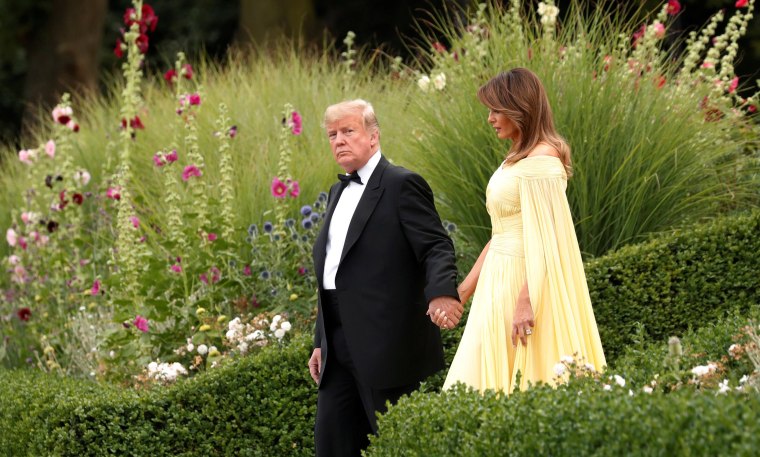 The design is part of J. Mendel's 2018 spring collection, but only the first lady gets this version. For the public, it's only available in emerald (or it was, until it sold out).
On Friday, Trump will come face-to-face with the queen at for tea at Windsor Castle, and while fashion fans will have to wait to see what she wears for that occasion, she already showed off another sold-out dress Friday morning.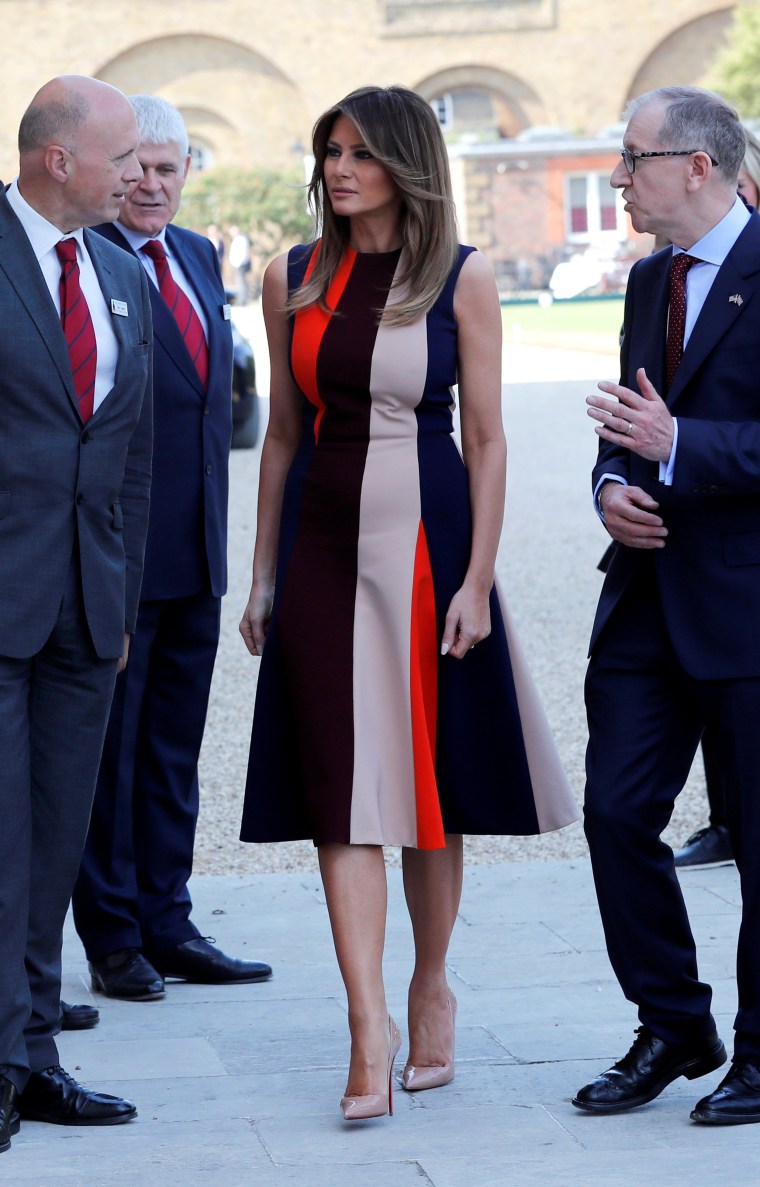 Mrs. Trump visited the Royal Hospital Chelsea and wore a flared Victoria Beckham day dress in bold stripes.
Of course, the first lady is no stranger to making headlines for her style.
Just last month, she drew attention — and caused controversy — for wearing a graffiti-style jacket that seemed to send a message as she set out to visit migrant children detained in Texas.