If you've ever stalked the perfect new wardrobe piece, only to see it get scooped out of your virtual shopping cart seconds before you click 'buy,' it's time to get ahead. We've got the inside scoop on what shoppers in your state — and the other 49 — are desperate to find. Plus, we're presenting our picks to help you narrow down the choices! Just hope your fashionable neighbors don't get there first…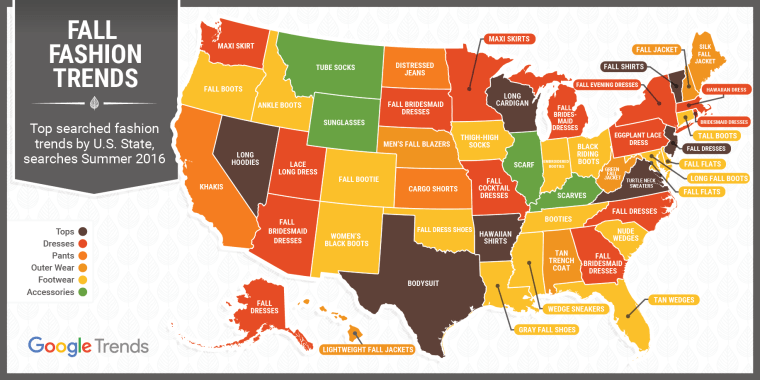 Alabama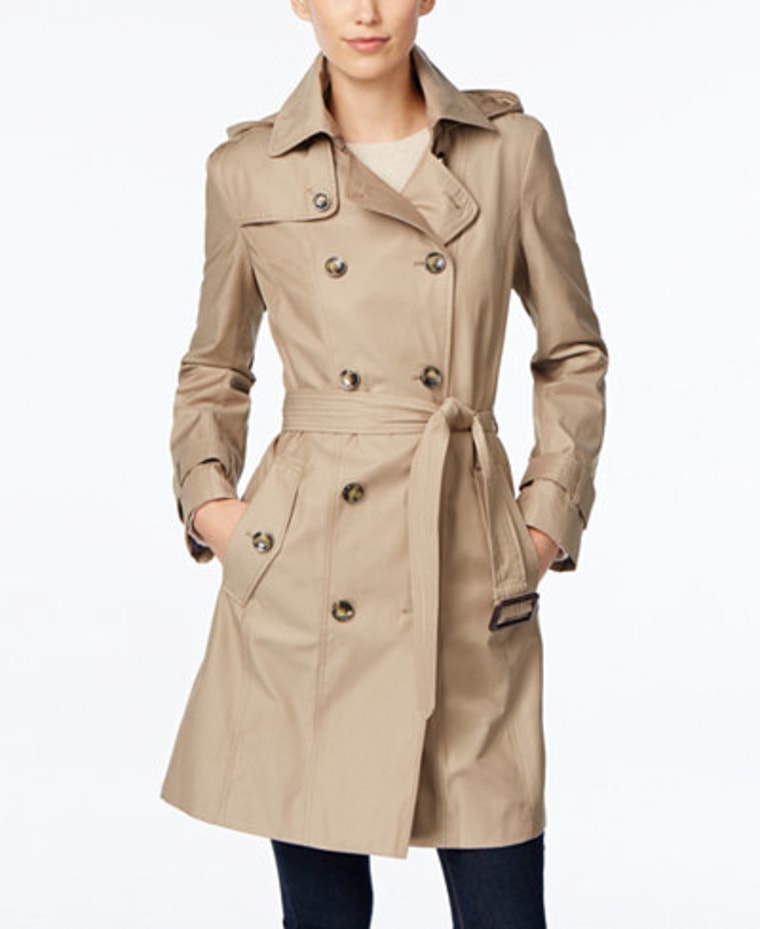 Fashion Item: Tan trench coat
Our Pick: London Fog Hooded All-Weather Double-Breasted Trench Coat, $99
A classic tan trench will last way beyond the current season, so it's worth investing in a well-made version. We prefer a hooded style, like this one from London Fog.
RELATED: 2016 most-Googled fashion trends
Alaska, Delaware, New Jersey and North Carolina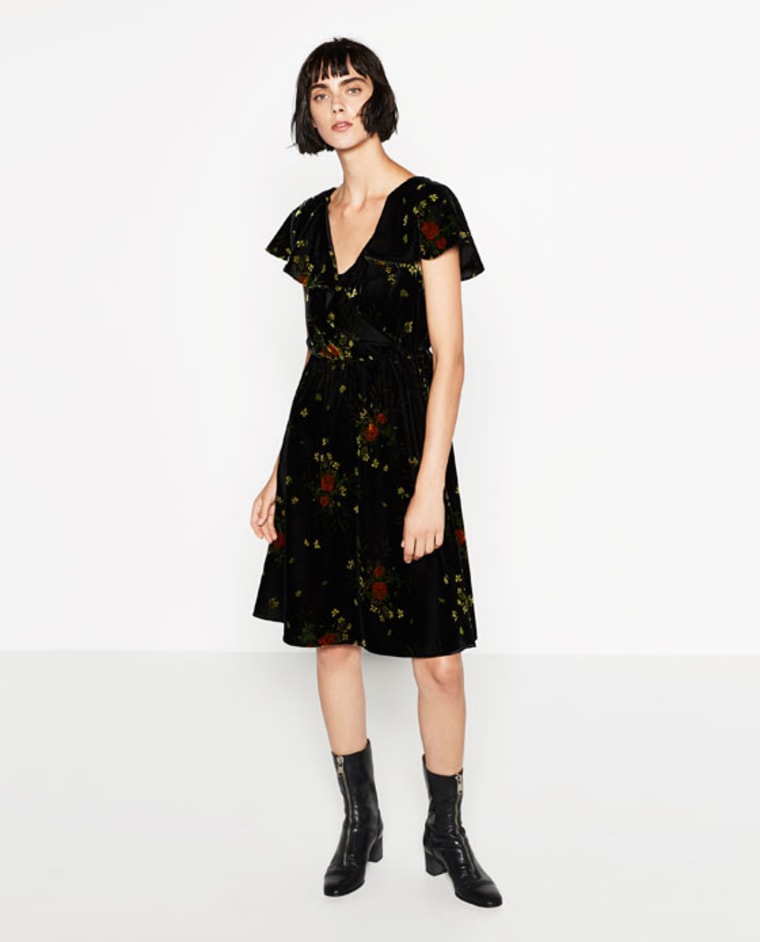 Fashion Item: Fall dresses
Our Pick: Zara Printed Velvet Dress, $70
From plaid and knits to moody florals and high necks, there are a number of different directions you can take for an on-trend fall dress — which is good news since shoppers in FOUR different states are keeping an eye out for a special style. But if we have to choose just one, we say go for something velvet, like Zara's printed velvet dress.
Arizona, Georgia, Michigan, and South Dakota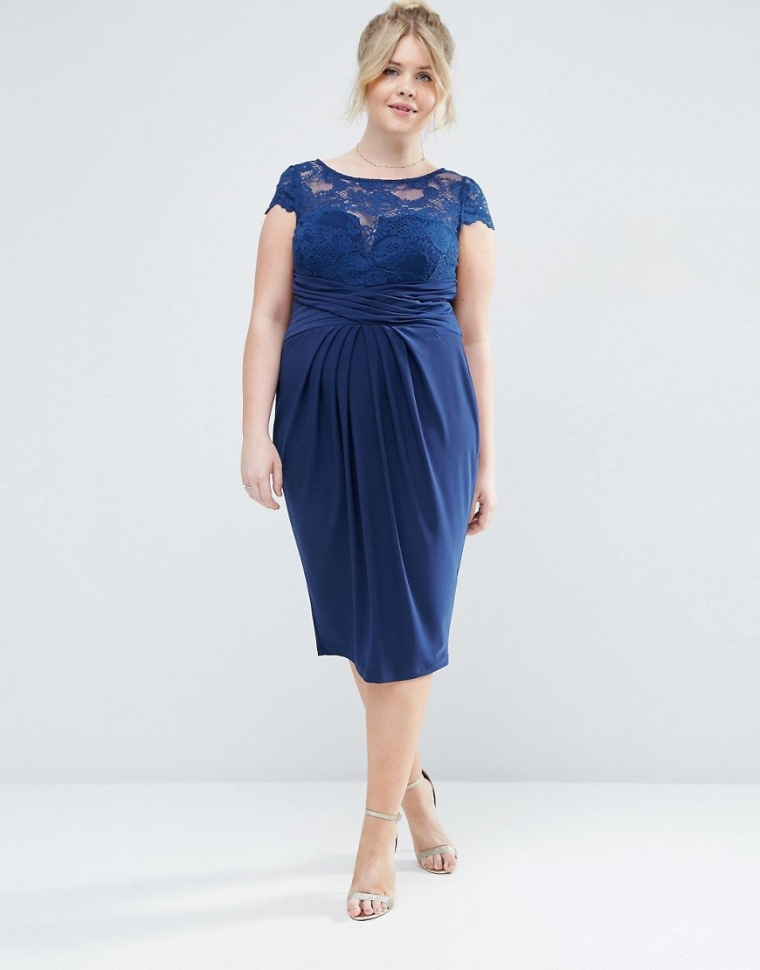 Fashion Item: Fall bridesmaid dresses
Our Pick: Asos Curve Wedding Lace Top Pleated Midi Dress, $89
If you're looking for something that really speaks to the autumnal wedding season, small details like cap sleeves and a darker hue offer subtle nods to fall. The wedding collection at Asos is a great place to start for seriously stylish bridesmaids.
Arkansas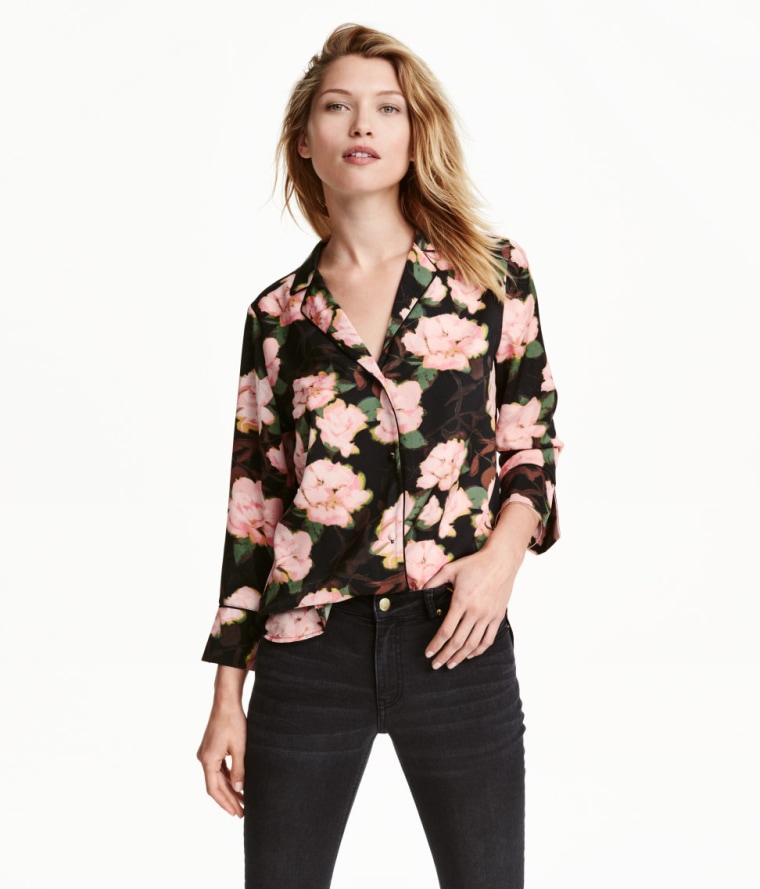 Fashion Item: Hawaiian shirts
Our Pick: H&M Patterned Blouse, $35
We love the look of a fitted, short-sleeve Hawaiian shirt for men, just as much as the next Arkie. But for a feminine twist on the trend, a bold floral blouse is stylish, without being too summery.
California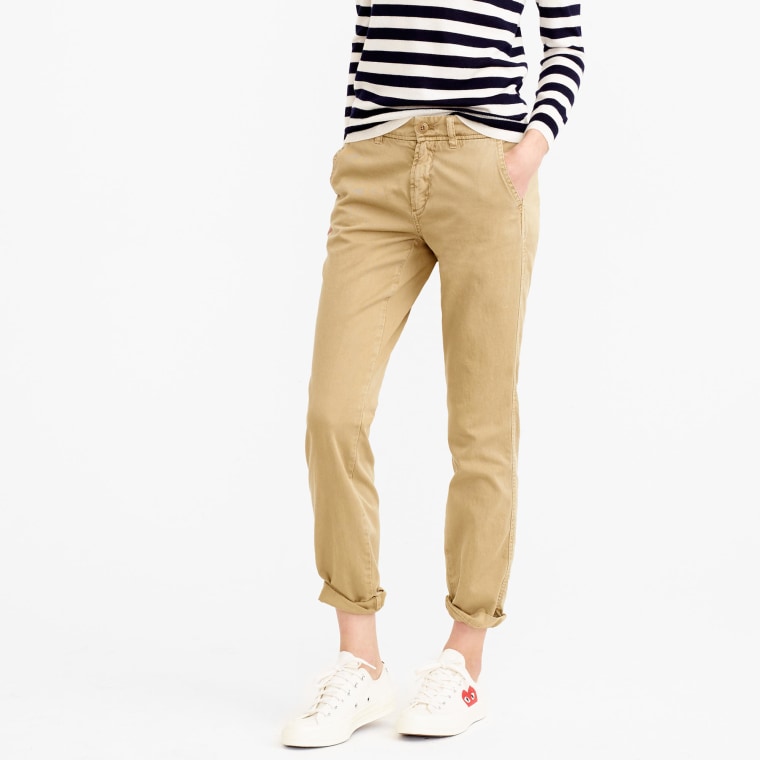 Fashion Item: Khakis for fall
Our Pick: J. Crew Sunday Slim Chino, $60
For tried and true khakis that emit a California-cool vibe, we think J. Crew is second to none. Sunday Slim Chinos are an off-duty classic.
Colorado, Idaho and Tennessee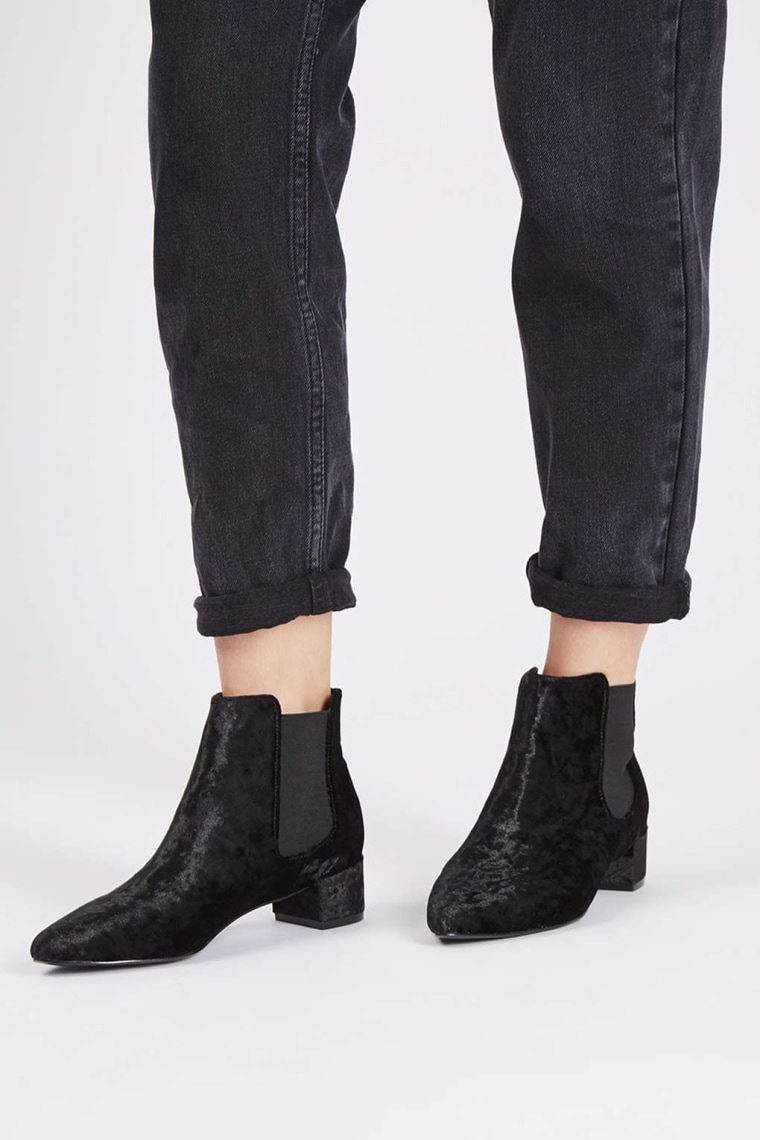 Fashion Item: Fall bootie/ankle boot
Our Pick: Topshop Krazy Pointed Boot, $60
Topshop has a varied selection of ankle boots that's bound to interest people from Colorado, Idaho and Tennessee, who are scouring the net for fall's coolest pair. For a true seasonal take, we can't help but be drawn in by the luxe look of the Krazy Pointed Boot in velvet.
Connecticut and Maryland
Fashion Item: Tall (long) fall boots
Our Pick: New Look Wide Fit Metal Piping Over The Knee Boots, $73
When it comes to boots right now, we either want them thigh high or ankle-length low. For those in Connecticut and Maryland who have their sights set on over-the-knee styles, check out Nasty Gal's sultry selection, including the suede Pia Boot.
RELATED: Miss your flip-flops? 21 pairs of easy, comfy shoes to slip on this fall
Washington, D.C.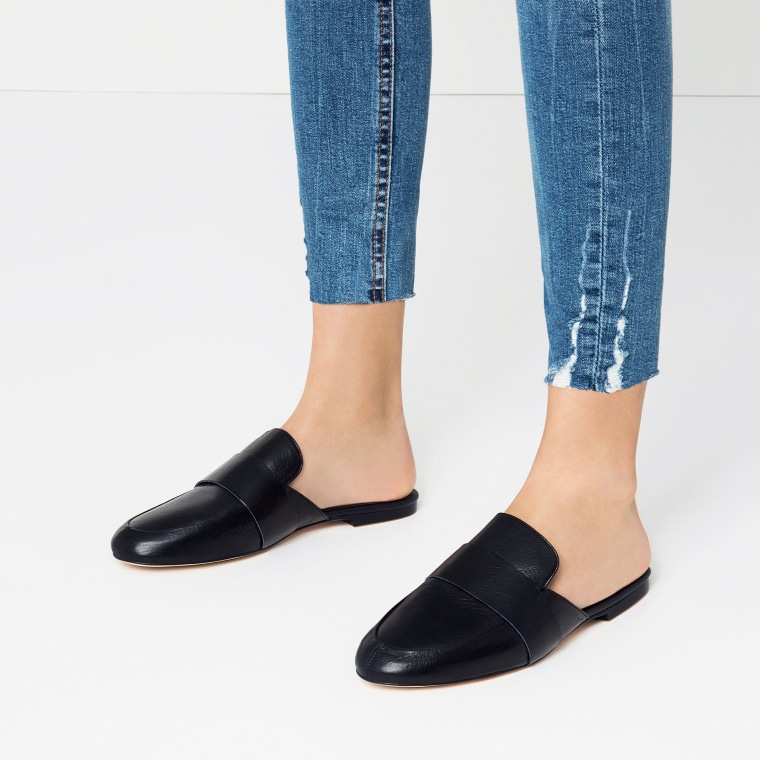 Fashion Item: Fall flats
Our Pick: Zara Leather Slides With Strap, $70
While we really love both ballet flats and loafers this season, our favorite shoes for fall are a sleek pair of mules. Slip into a slide for day-to-night sophistication.
Florida and South Carolina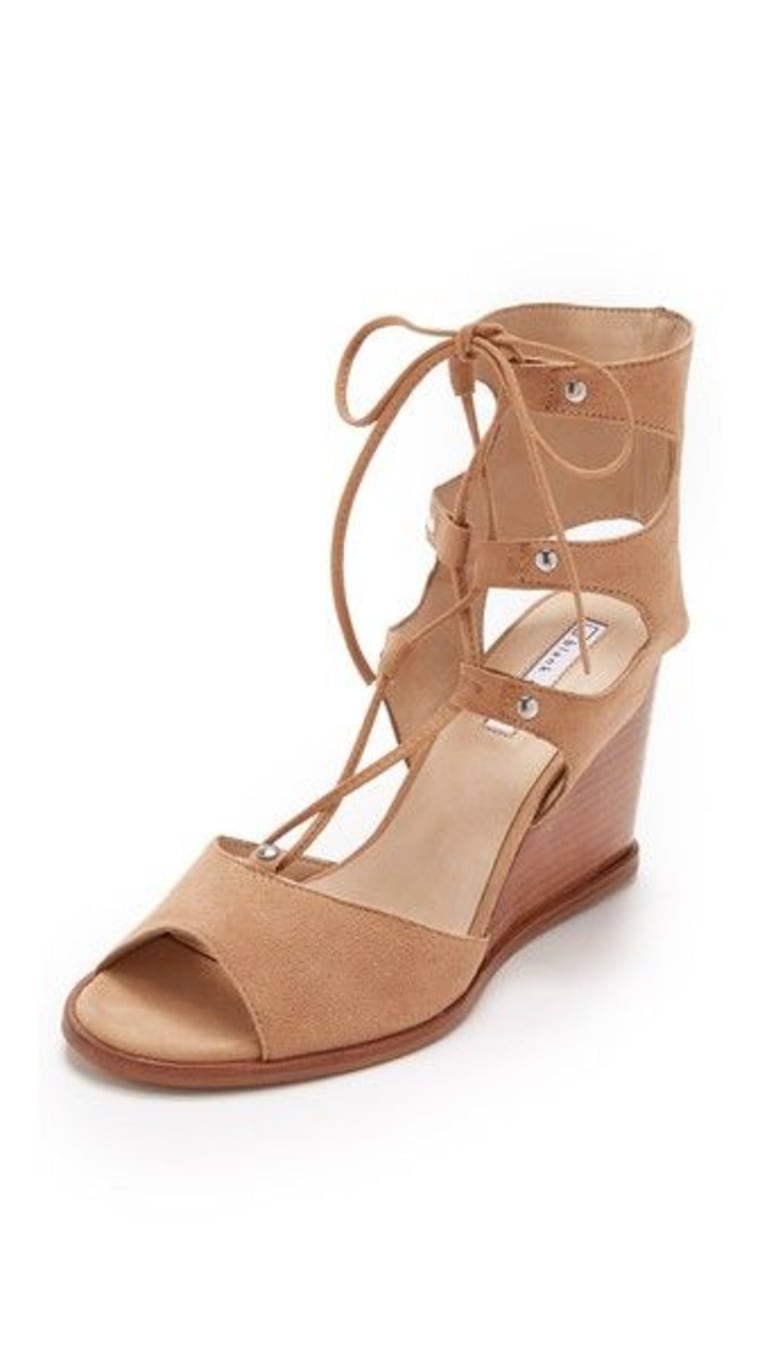 Fashion Item: Tan/nude wedges
Our Pick: Blank Canvas Lace-Up Wedge Sandals, $69
Women in Florida and South Carolina may not be desperate for closed-toe options the way those in colder states are come fall, so tan wedge sandals are still a viable style choice. For a pair that has autumn flair, look for ones that show less skin.
Hawaii and New Hampshire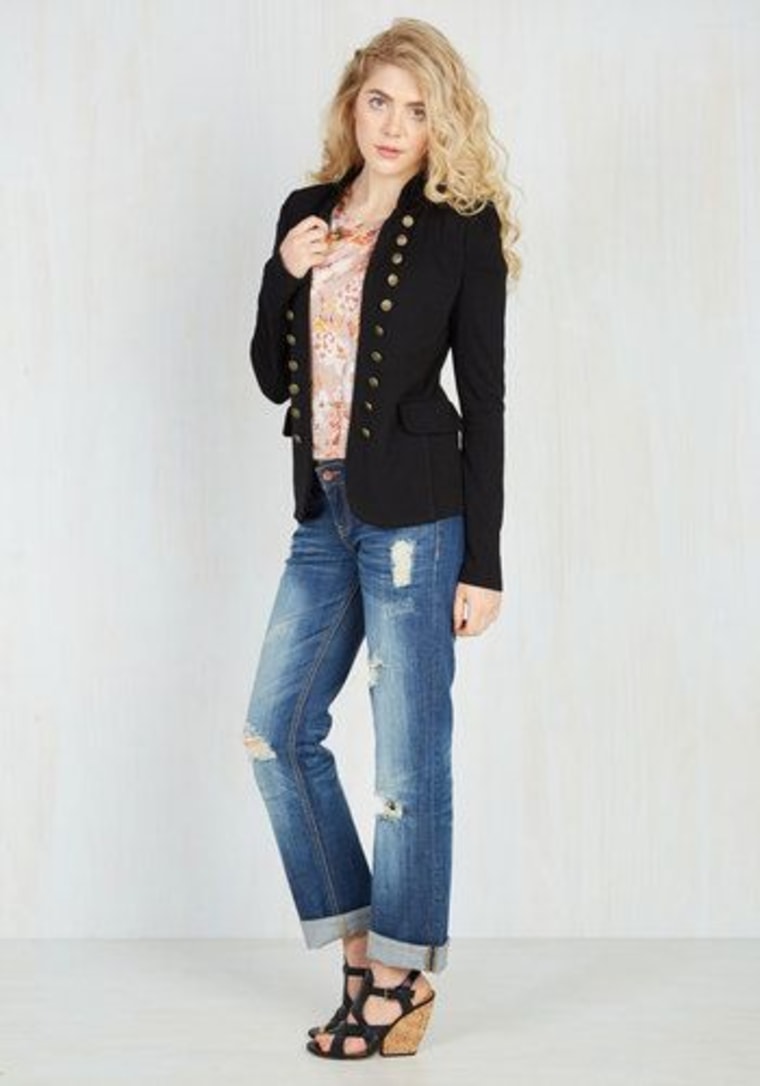 Fashion Item: Lightweight fall jackets
Our Pick: ModCloth I Glam Hardly Believe It Blazer, $55
From trenches and bombers to denim and leather, there are plenty of options when it comes to choosing a fall jacket. For a style that's specific to this season, tap into the military trend with an embellished blazer — it's unexpected and cool over everything you own.
Illinois and Kentucky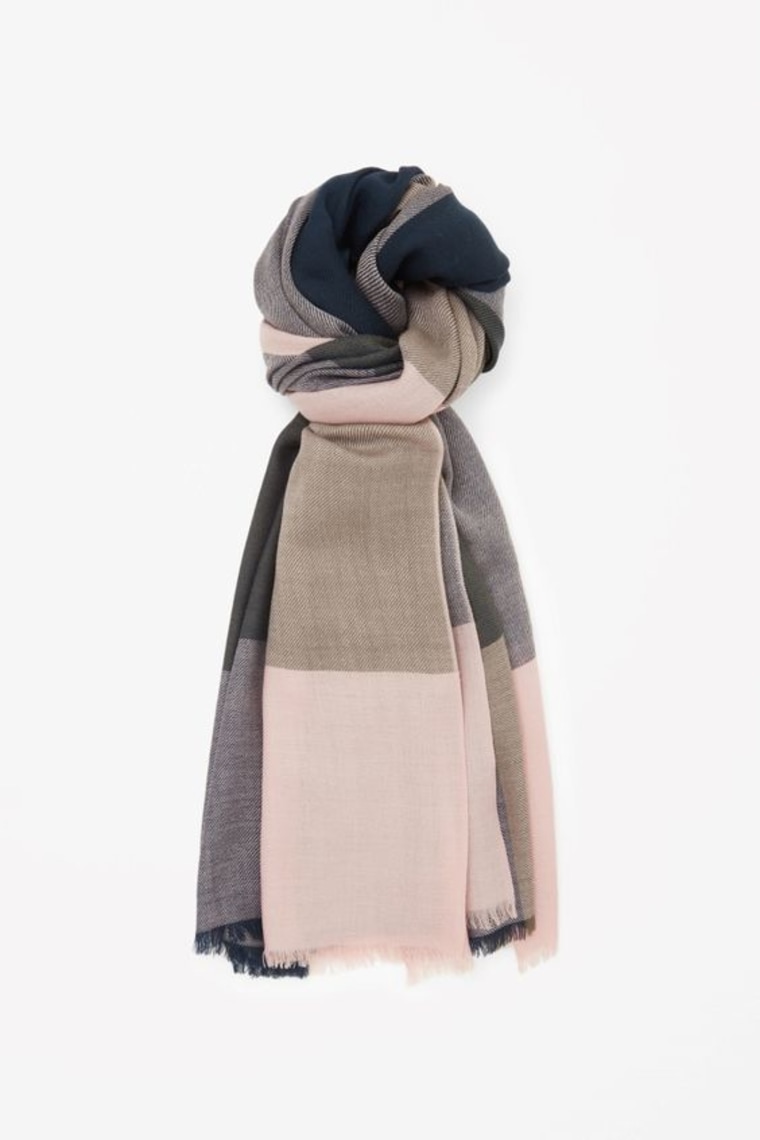 Fashion Item: Scarf
Our Pick: Cos Checked Wool Scarf, $79
Savvy shoppers in Illinois and Kentucky know that staying warm can be a stylish endeavor with the help of a great accessory. Who wouldn't want to wrap up in a wool scarf, with this colorful version from Cos?
Indiana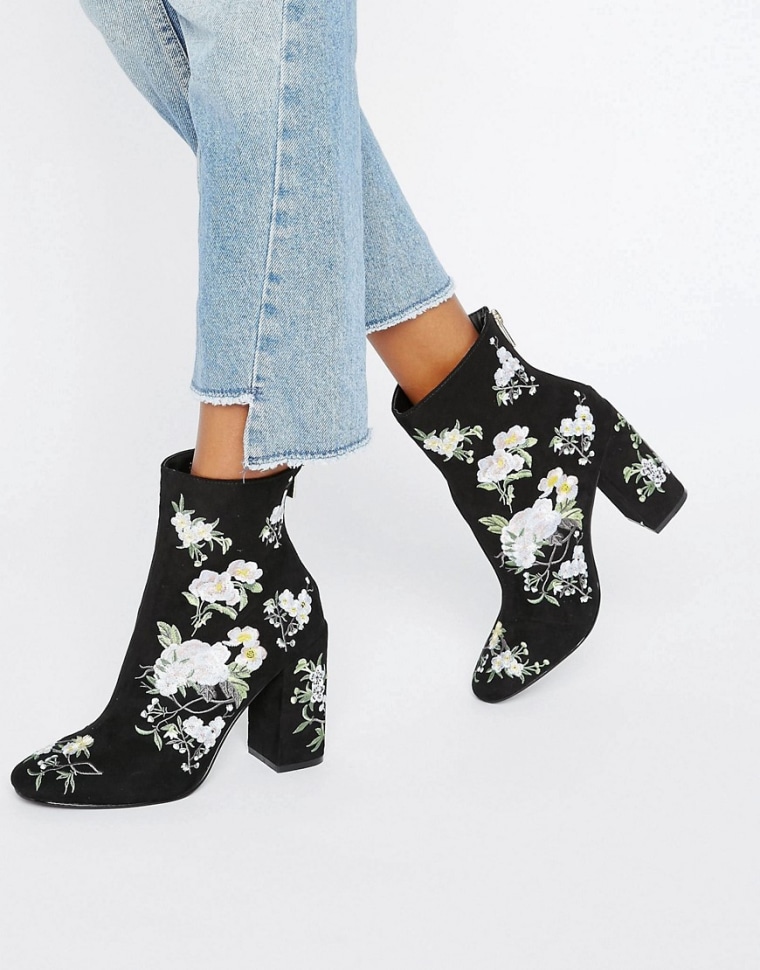 Fashion Item: Embroidered booties
Our Pick: Miss Selfridge Embroidered Boot, $138
Hoosiers are right on trend this season with their search for embroidered booties. There are plenty of cool pairs out there from designers like Laurence Dacade, Loeffler Randall, Valentino and more. And even though they're still pricey, Isa Tapia's Juliette Booties are eye-catching — and on sale for over 50 percent off.
Iowa and Montana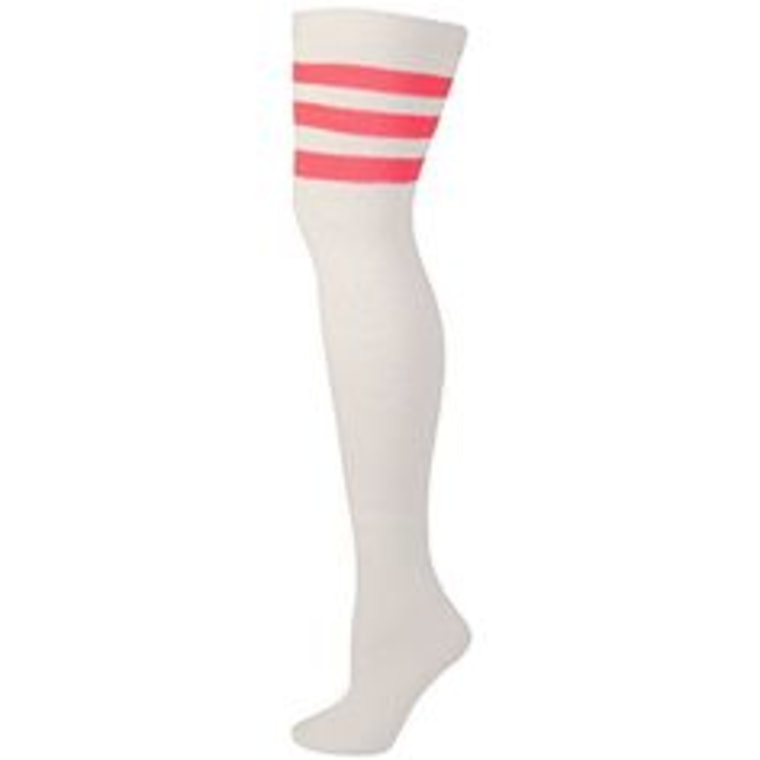 Fashion Item: Thigh-high/tube socks
Our Pick: AJs Retro Thigh-High Socks, $11
We're intrigued by the juxtaposition of pairing sporty thigh-high socks with heels, like blogger Man Repeller did in this DIY tutorial. We're not sure if this is what shoppers in Iowa and Montana had in mind, but either way, AJs Retro Socks are pretty cool. We challenge you to dress them up!
Kansas
Fashion Item: Cargo shorts
Our Pick: Gap Cargo Shorts, $50
There's certainly a debate going about whether cargo shorts are fashionable — or even acceptable. But if the search term frequency of shoppers in Kansas is any indication, the style is still going strong. One of our contributors shared his defense of the practical shorts here. We think he would approve of this pair from Gap, which comes in three colors.
RELATED: Cargo shorts: In defense of the dad-friendly fashion
Louisiana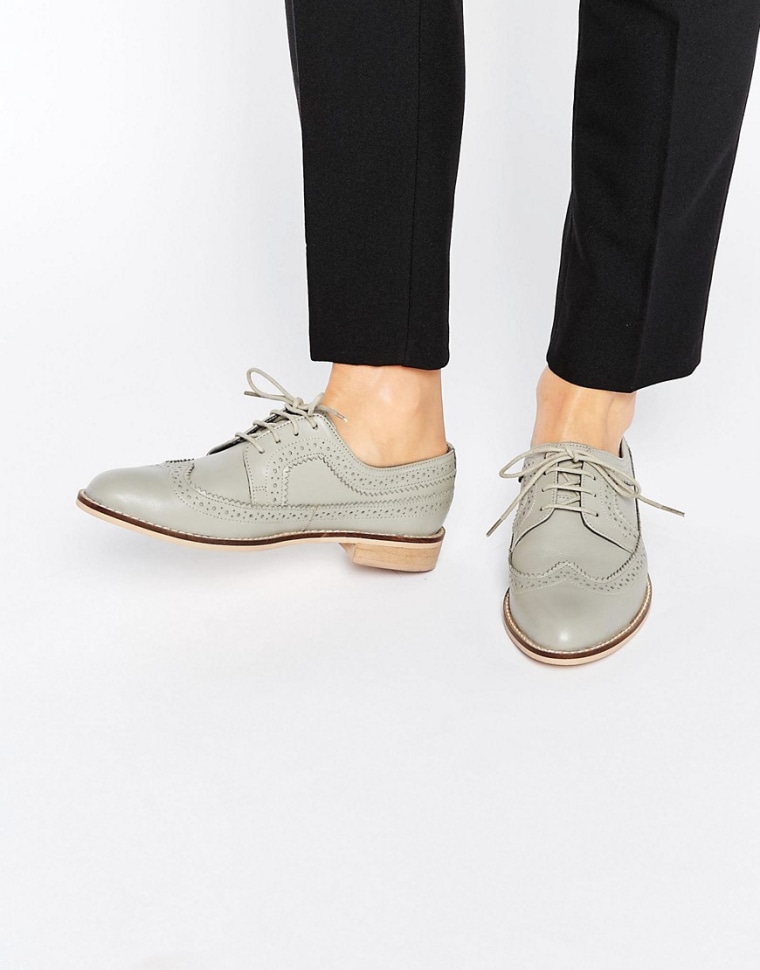 Fashion Item: Gray fall shoes
Our Pick: AsoS Mai Leather Brogues, $57
We love gray as a neutral and think the shoppers of Louisiana are smart to invest in a pair for fall. Masculine brogues like this pair from Asos work well for both the office and off duty.
Maine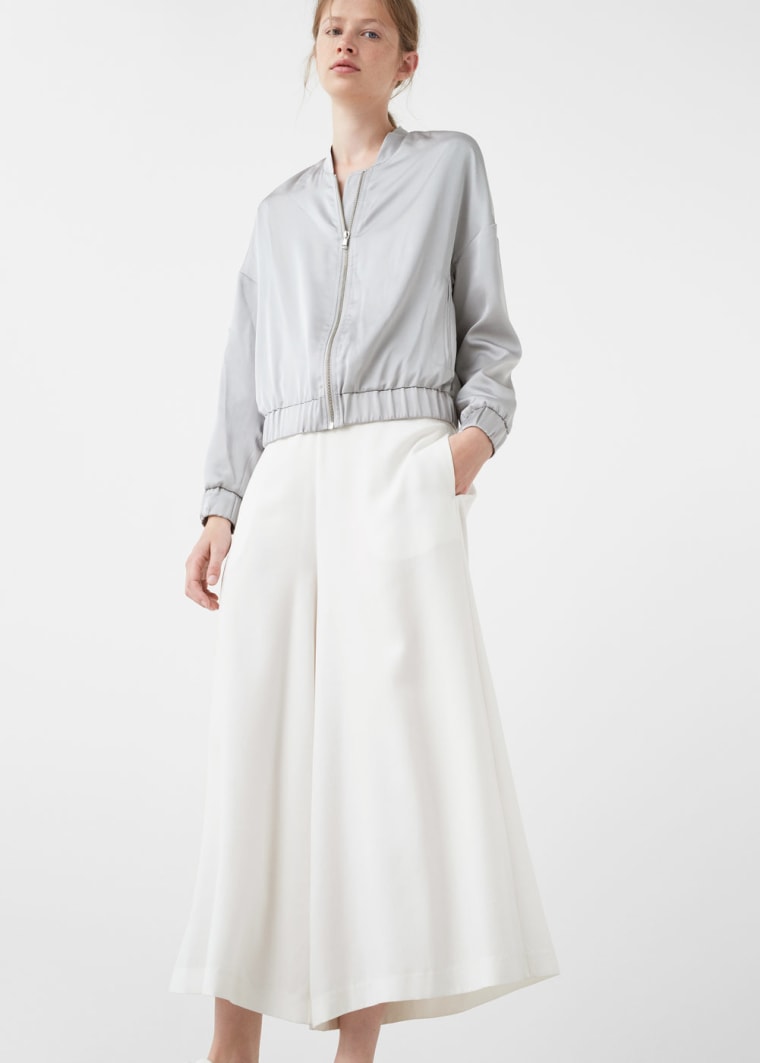 Fashion Item: Silk fall jacket
Our Pick: Mango Satin Bomber Jacket, $60
Though often dismissed as sporty, a bomber jacket can pair perfectly with a dress or skirt. The satin finish shown in this Mango version will elevate any outfit.
RELATED: The 1 item you need this fall? A bomber jacket
Massachusetts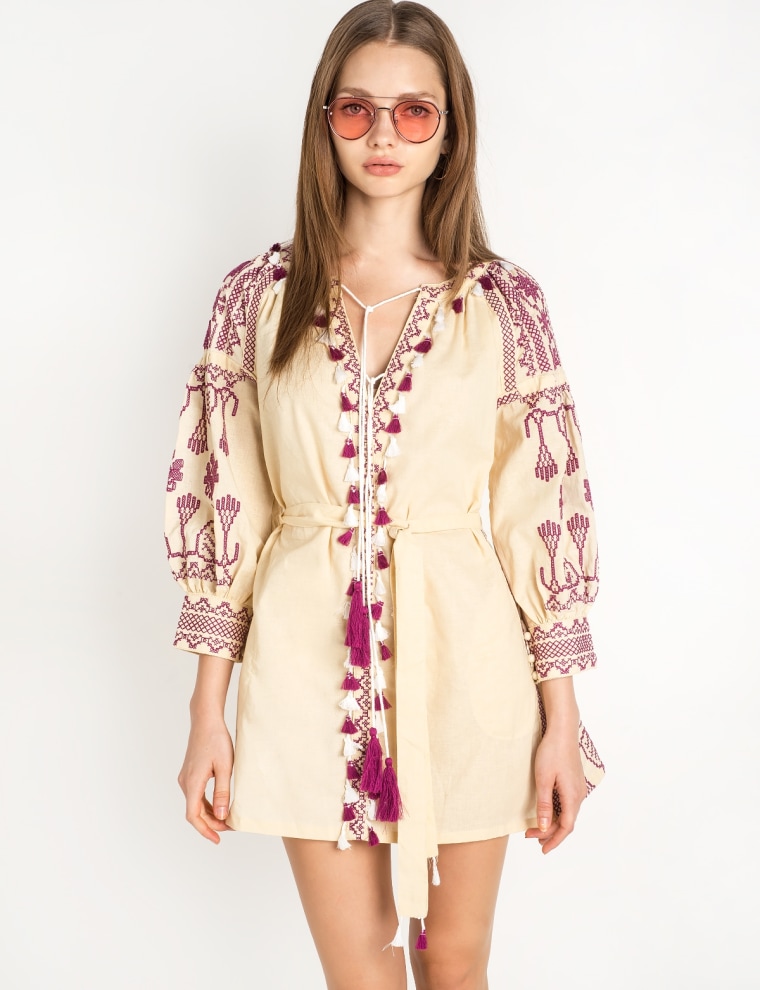 Fashion Item: Hawaiian dress
Our Pick: Pixie Market Embroidered balloon sleeve ecru dress, $85
We're not sure if Massachusetts residents are making a mass exodus to Hawaii this season, or if they just want to dress like it. But assuming they're seeking out vacation dresses, we like the exotic look of one with embroidery and tassels.
Minnesota and Washington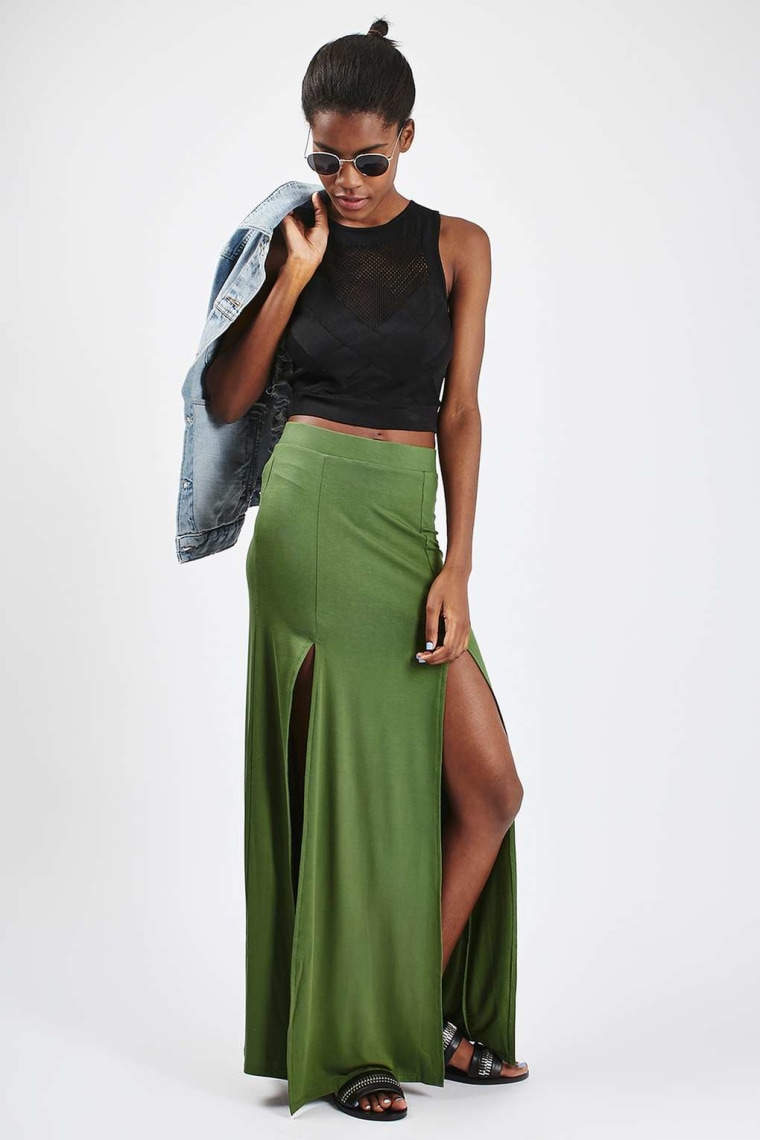 Fashion Item: Maxi skirt
Our Pick: Topshop Double-Split Maxi Skirt, $38
Topshop's double-split maxi skirt is the kind of piece that looks just as good with a camisole and sandals as it does with a sweater and heels. With so much versatility, it's a no-brainer as our pick to wear from Minnesota to Washington.
Mississippi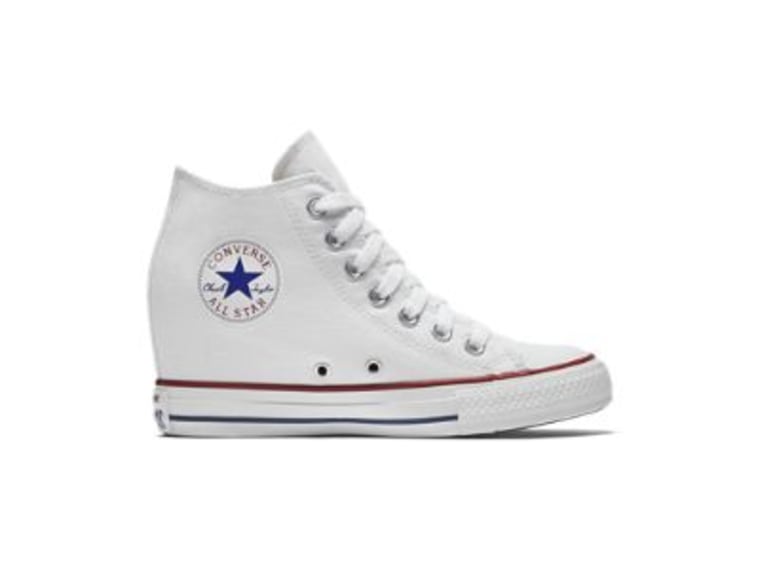 Fashion Item: Women's wedge sneaker
Our Pick: Converse Chuck Taylor All Star Lux Wedge, $65
Isabel Marant started this trend a few years back and it's still going strong in Mississippi. We like the look of a classic Chuck Taylor with a little height.
Nebraska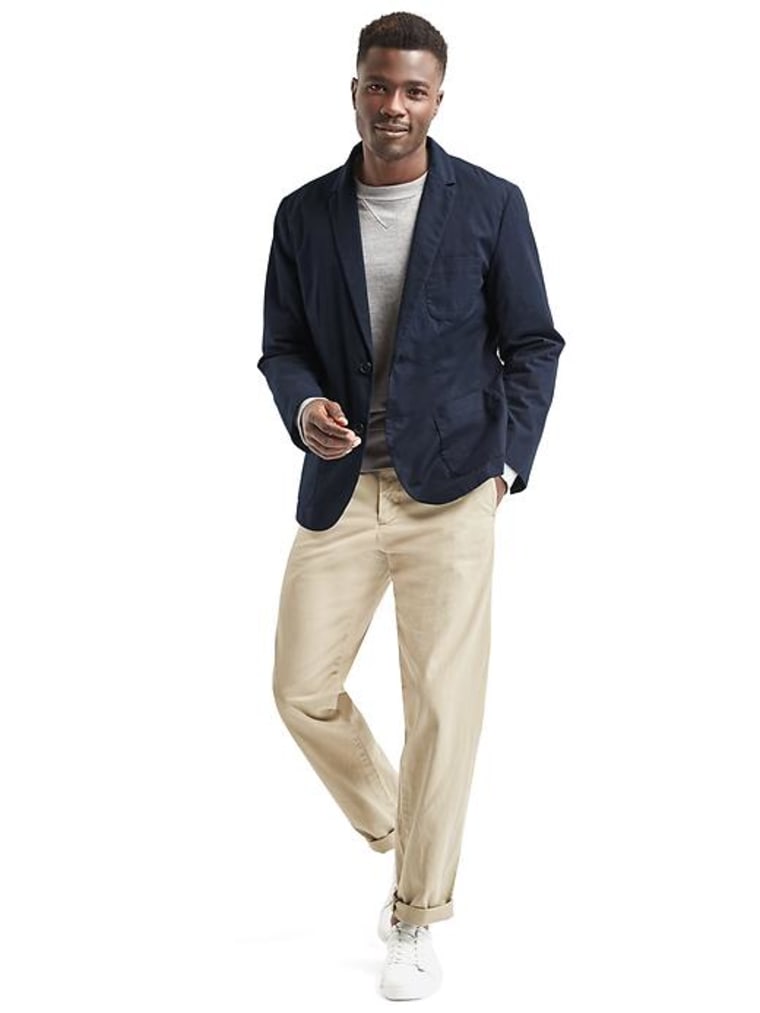 Fashion Item: Men's fall blazer
Our Pick: Gap Cotton Slub Blazer, $90
This blazer can easily be dressed up or down, but we love the way it's styled here: over crisp khakis and a sweatshirt. Nebraskans, take note!
Nevada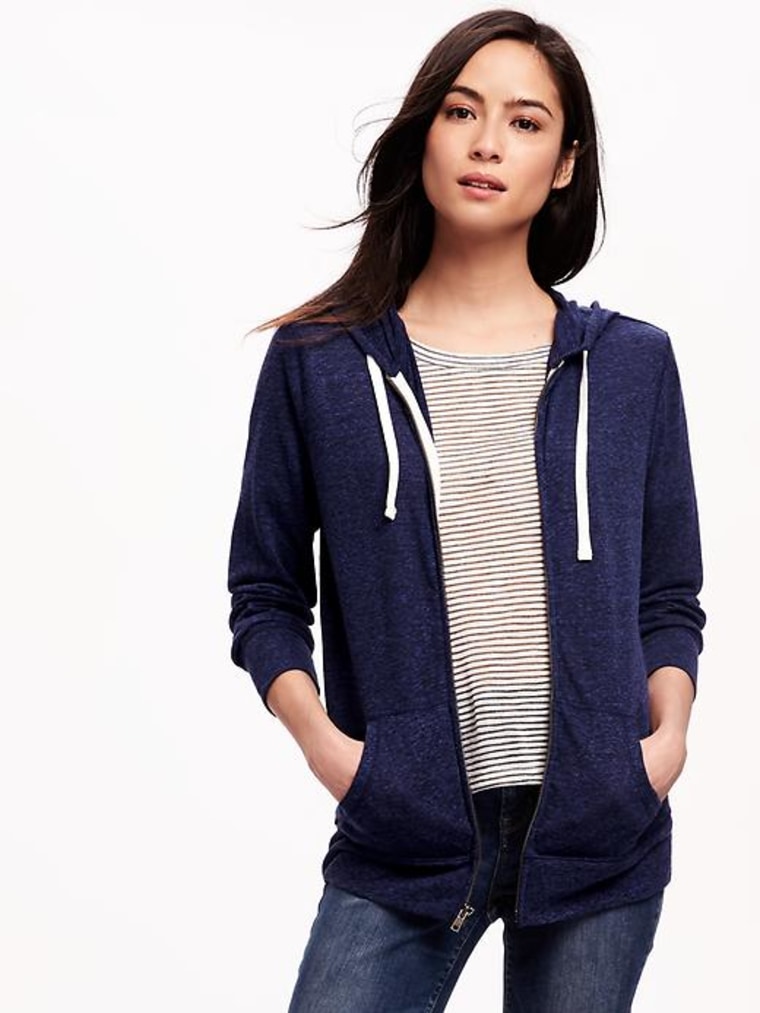 Fashion Item: Long hoodie
Our Pick: Old Navy Relaxed Full-Zip Hoodie, $27
An oversized hoodie is probably one of the most comfortable items of clothing in our wardrobe, so it makes sense that shoppers in Nevada are looking to scoop one up, stat. We think this off-duty essential looks great over gym clothes or with jeans.
New Mexico and Ohio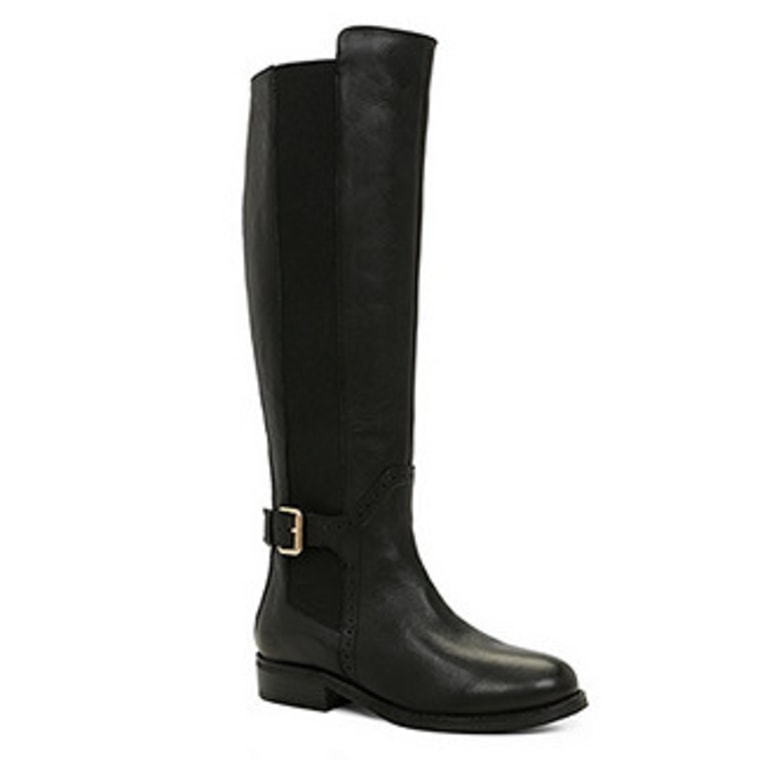 Fashion Item: Black boot/black riding boot
Our Pick: Aldo Mariette Boots, $85
A black riding boot is something that's guaranteed to stand the test of time, so shoppers in New Mexico and Ohio can rest assured that this purchase is a savvy investment.
New York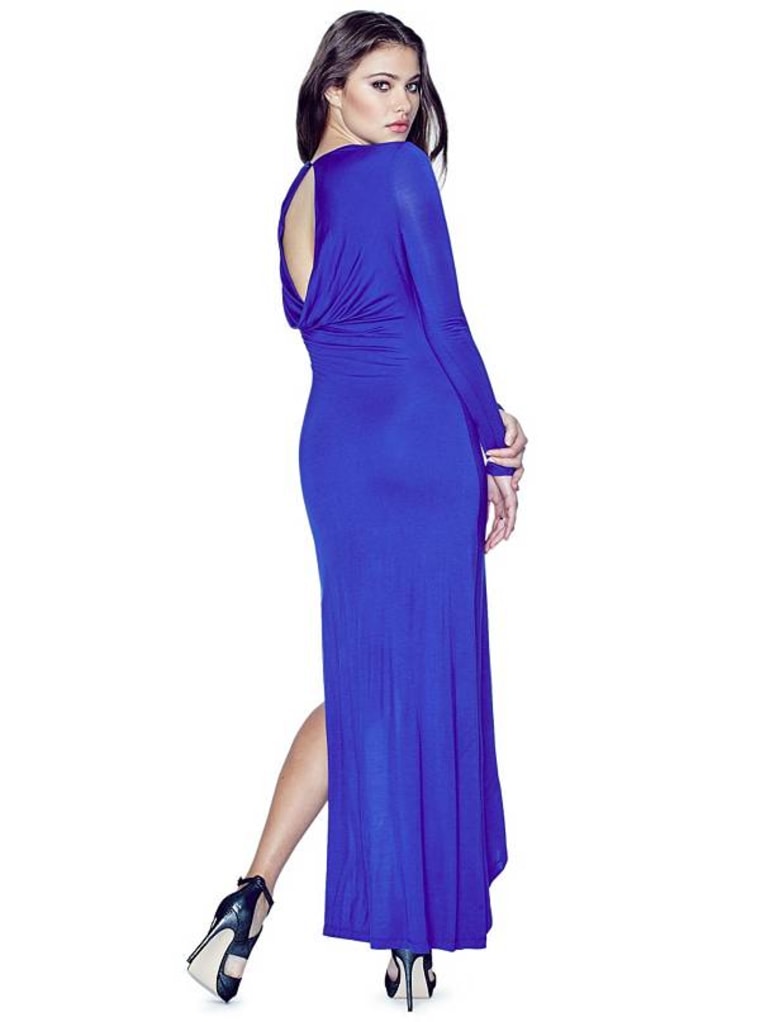 Fashion Item: Fall evening dresses
Our Pick: Guess Long-Sleeve Asymmetric Maxi Dress, $55
While New Yorkers are known for their affinity to black clothing, no one wants to blend in at an event. We love the idea of choosing a long-sleeved maxi dress in a bold hue for a total wow moment.
North Dakota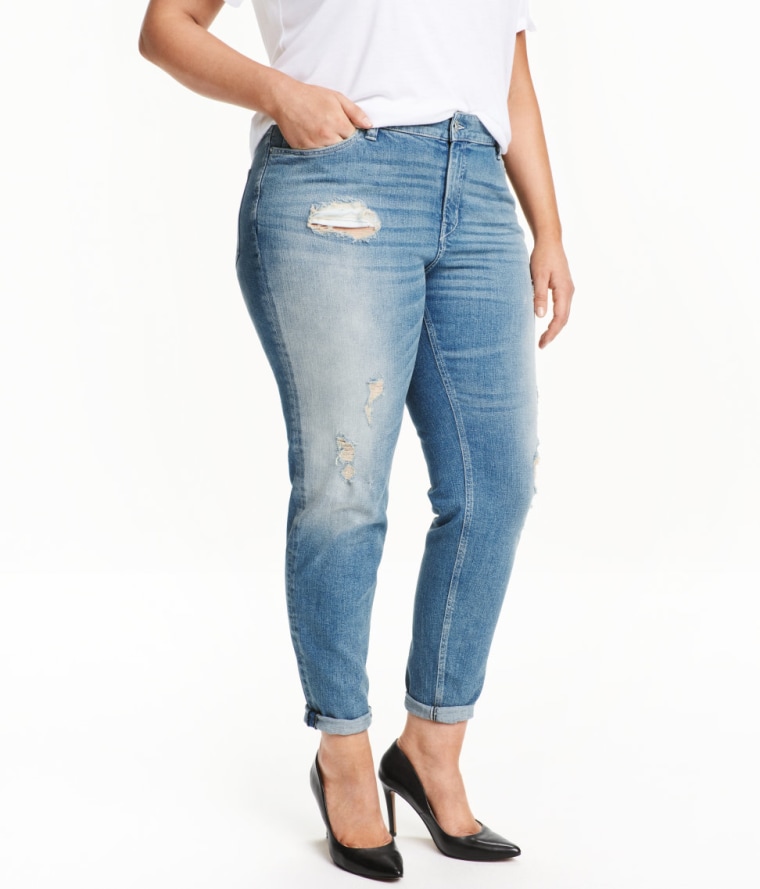 Fashion Item: Distressed jeans
Our Pick: H&M+ Girlfriend Low Jeans, $50
Distressed denim is a weekend staple, whether it's the middle of winter or end of summer. If you're in North Dakota and looking for a new pair, we think H&M's eco-conscious jeans are seriously covetable.
Oklahoma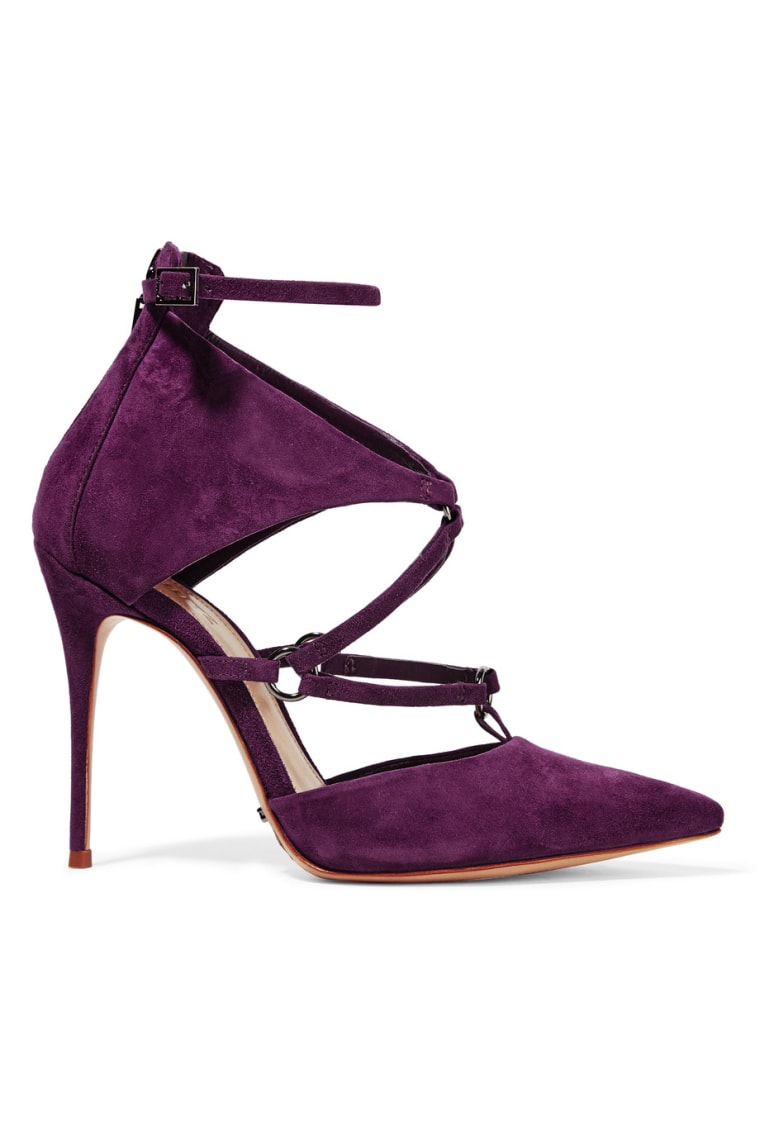 Fashion Item: Fall dress shoes
Our Pick: Schutz Dezi suede pumps, $97
While there's a good chance Okies are looking for men's shoes, we can't help but offer up some options for the ladies. Oklahoma shoppers should consider looking to both Sam Edelman and Schutz for high-quality pumps at a good price point.
Pennsylvania and Utah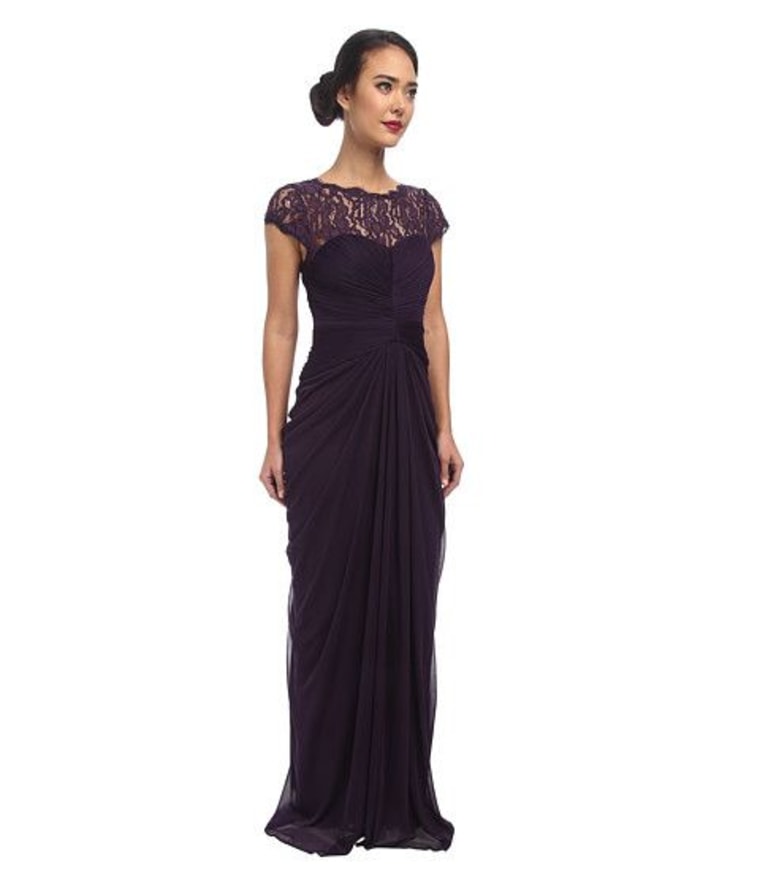 Fashion Item: Eggplant lace dress/lace long dress
Our Pick: Adrianna Papell Lace dress, $90
Oh, how we love lace. In addition to being feminine and evergreen, it offers an elegant upgrade to any dress. And in the eggplant shade that Pennsylvania and Utah shoppers are searching for, it certainly feels very on point for fall.
Texas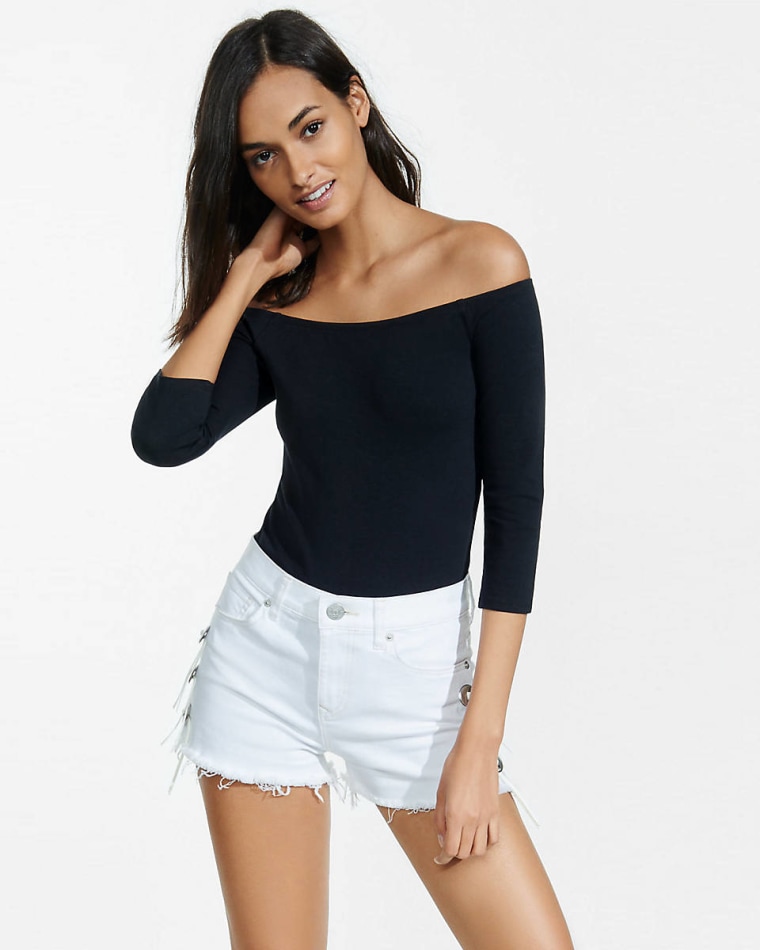 Fashion Item: Bodysuit
Our Pick: Express One Eleven Off-The-Shoulder Bodysuit, $25
Texas shoppers know that a bodysuit offers an elegant solution to avoiding a bunched-up top or an unintentional untucked shirt. We like the trend-driven off-the-shoulder style from Express, but a classic cami style works too!
RELATED: Melania Trump's RNC speech dress sold out immediately
Vermont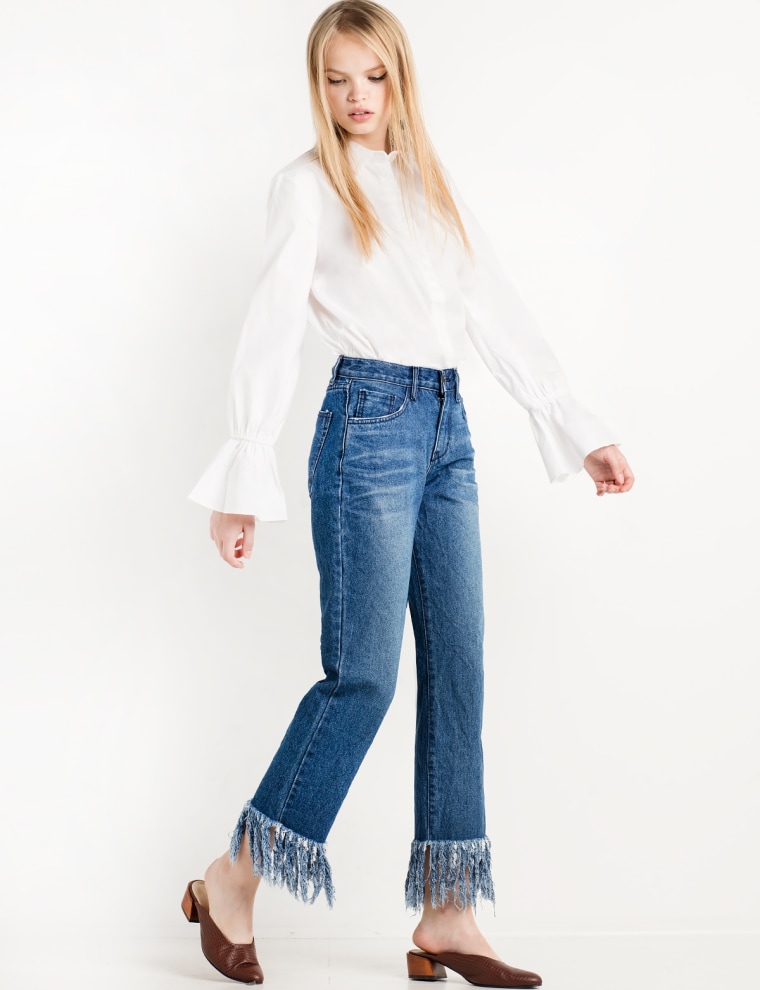 Fashion Item: Fall shirts
Our Pick: Pixie Market Bell Sleeve Cuff White Shirt, $53
With so many shirts to choose from, it's nearly impossible to pick just one. But we think Pixie Market has a fun selection of on-trend styles sure to appeal to a variety of shoppers in Vermont.
Virginia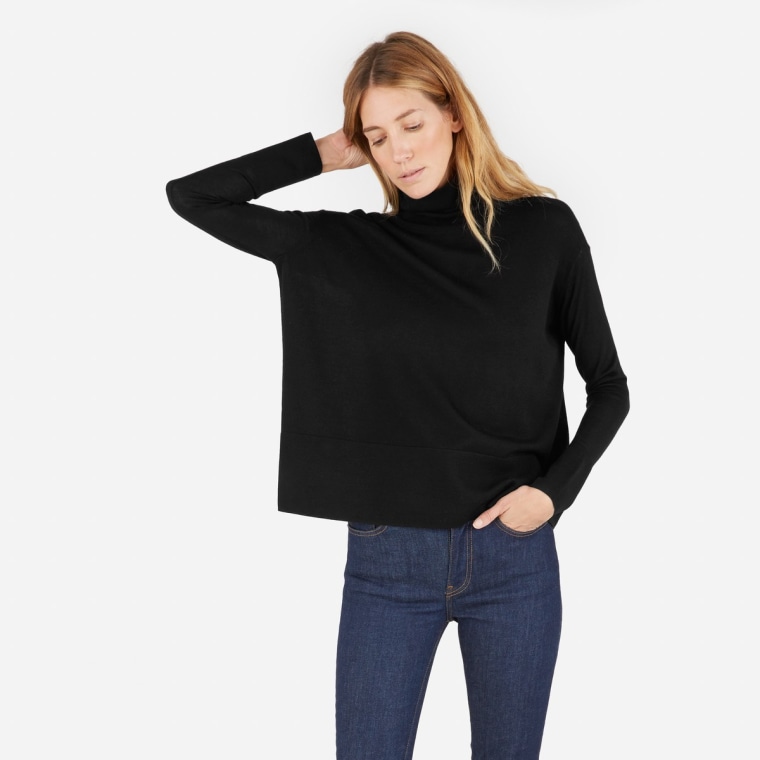 Fashion Item: Turtleneck sweaters
Our Pick: Everlane The Luxe Wool Square Turtleneck, $88
A turtleneck is probably our favorite piece for fall — whether you layer one over or under something, or wear it on its own, it's a wardrobe staple that packs a huge style punch. Everlane and J.Crew both turn out chic styles year after year.
West Virginia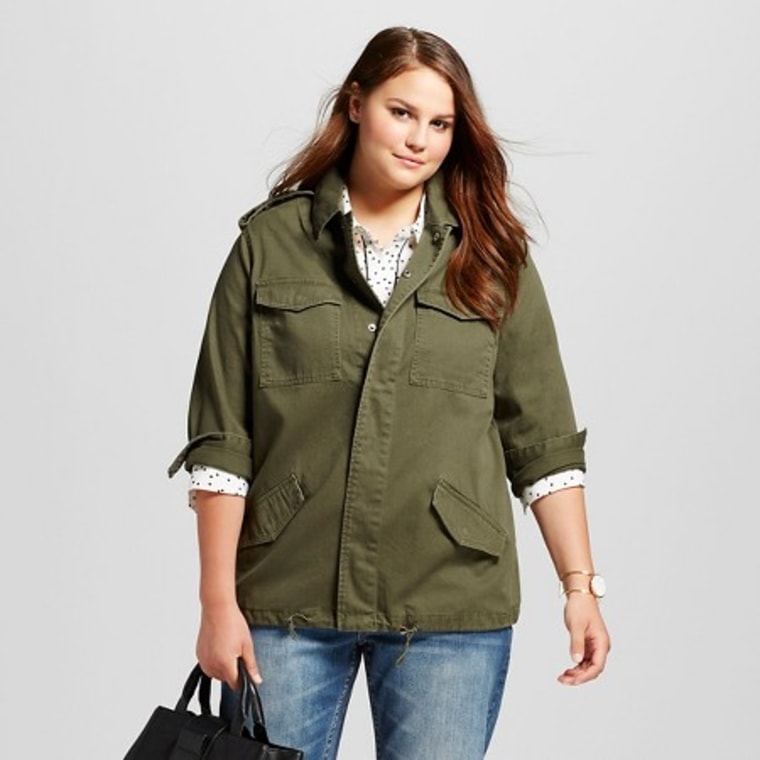 Fashion Item: Green fall jacket
Our Pick: Who What Wear for Target Women's Plus-Size Slouchy Utility Jacket, $45
Since green jackets seem to be in demand in West Virginia, we can't help but recommend an army style. We love how this Target one (which comes in regular and plus sizes) has a slouchy fit for an extra cool vibe.
Wisconsin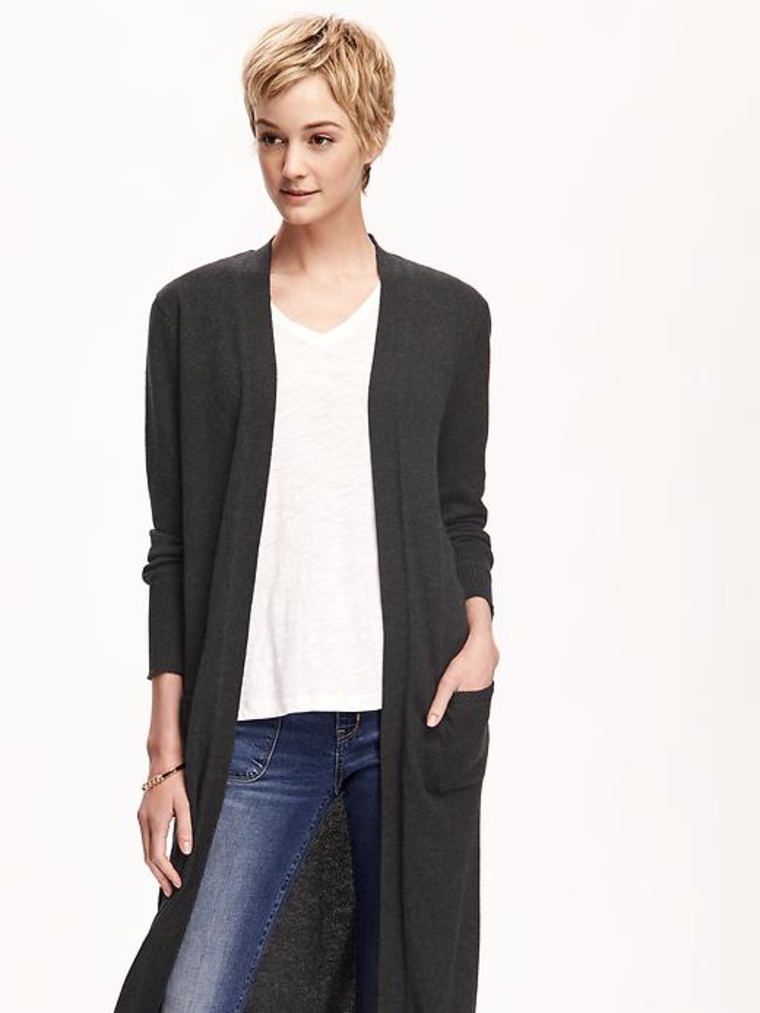 Fashion Item: Long cardigan
Our Pick: Old Navy Super Long Open-Front Cardi, $43
A long cardigan is the perfect piece to bring along for chilly nights. Wisconsin shoppers can toss it on over a dress or jeans to stay warm while looking cool.
RELATED: The only 2 items you need to turn a summer dress into a trendy fall look
Wyoming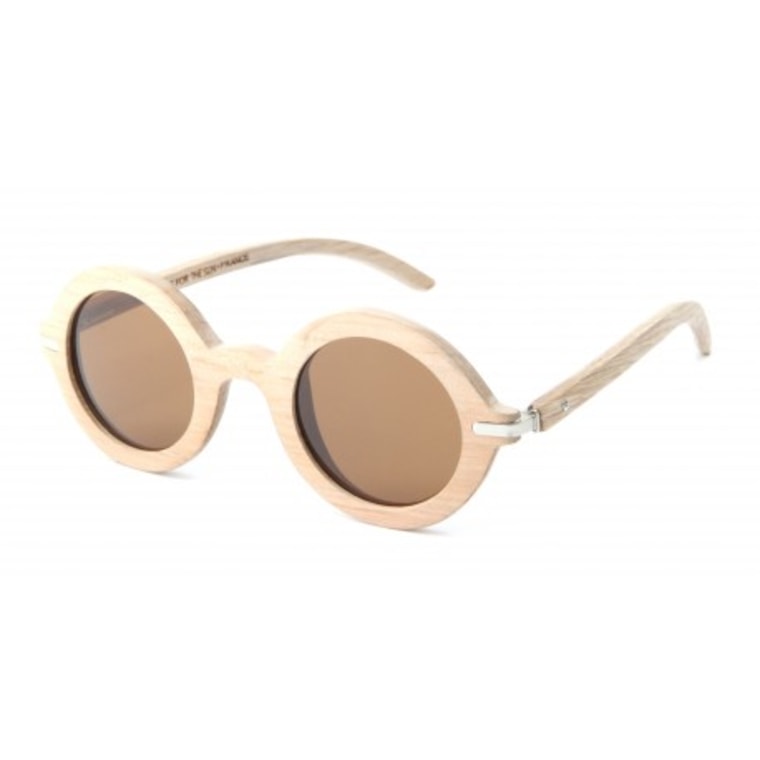 Fashion Item: Cool sunglasses
Our Pick: Waiting for the Sun Oakwood Natural 19.6 Sunglasses, $134
Just because it's fall doesn't mean the sun won't shine! Shoppers in Wyoming who are in search of cool shades should definitely keep new label Waiting for the Sun on their radar. These wooden sunglasses are quirky and fun.
RELATED: From cat-eyes to aviators, here's how to find the best sunglasses for your face